My husband and I decided to have a date day. We never get an entire whole day to just us. My sister agreed to watch the kids. The plan was to use free tickets my sister gave us and go to the Rennaisance Festival with a co-worker of my husbands and his wife. Well that morning they had to cancel on us. So we didn't want to drive all the way out there after all. Instead, my Dad has his fiance Abby here from California so we took the tickets and offered them to him so they could go. With that we had a whole unplanned day ahead of us.
What to do?
For once in our life my husband actually suggested something! He said, "What about the Wildlife World Zoo?"
I jumped on the opportunity. And it was a great idea :) I did feel a little guilty going to such a kid-friendly place without our kids! I mean of all the adult like things we could have probably done... we chose the zoo! But then again we're kids ourselves so we enjoyed every second of it!
We started off at the new aquarium they have there now. Actually I have only been there once and I was in Jr High so everything seemed new to me!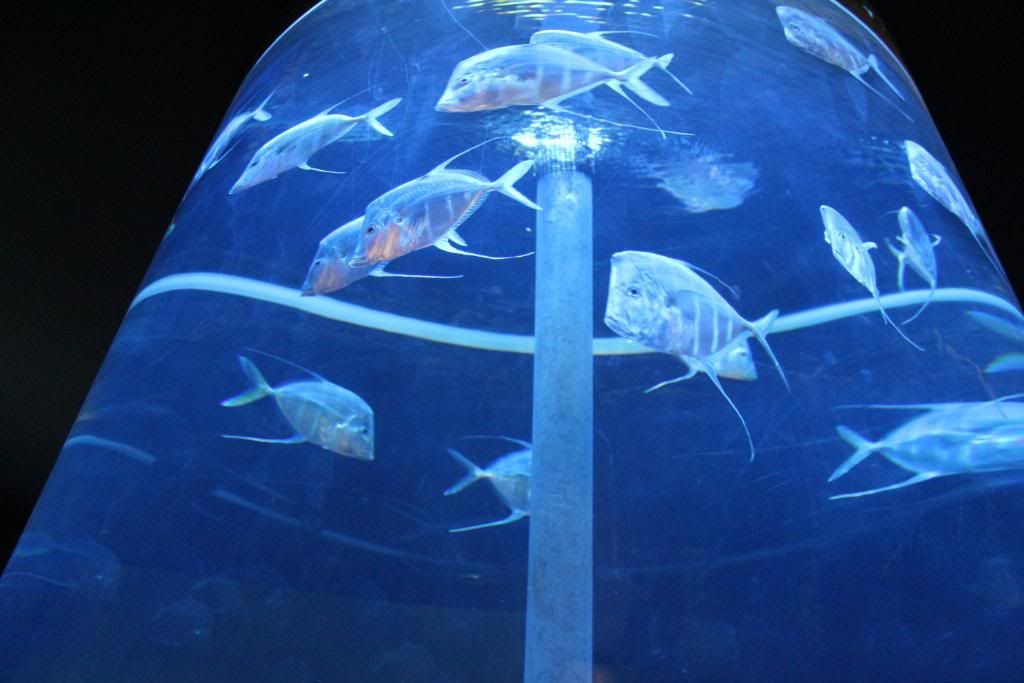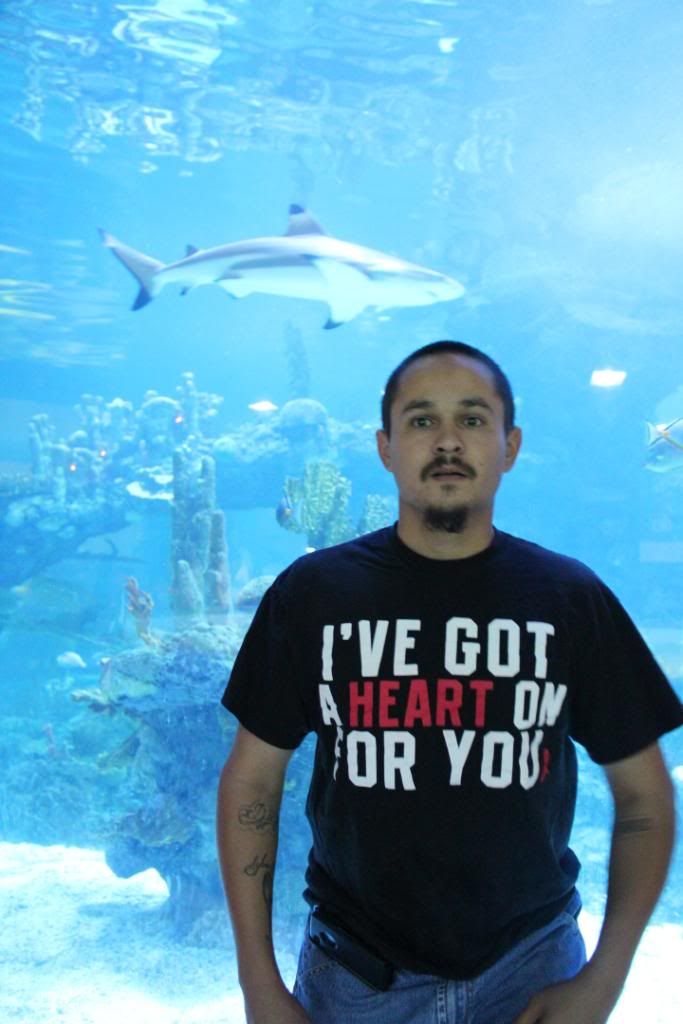 They have Stingray you can touch. I was kinda afraid to do that..
But Jr did!
My husband had fun using my camera to take pictures of me. He's so cute.
One of my favorite things to see at the zoo is Monkeys. This one was so cute cuz they guy standing next to us eating corn nuts or something and the monkey kept holding his hand out to him. Haha!
The one thing about this zoo that I absolutely love is that you get up close and personal with every animal. Every animals cage is an arms length away. I mean if you really wanted to stick your fingers in you could! Not that I want to. And a lot of the animals aren't in cages but roam around. These peacocks were so cool they kept coming up next to us and letting us admire them.
And then one showed us its feathers. They are soooooo huge! It was amazing!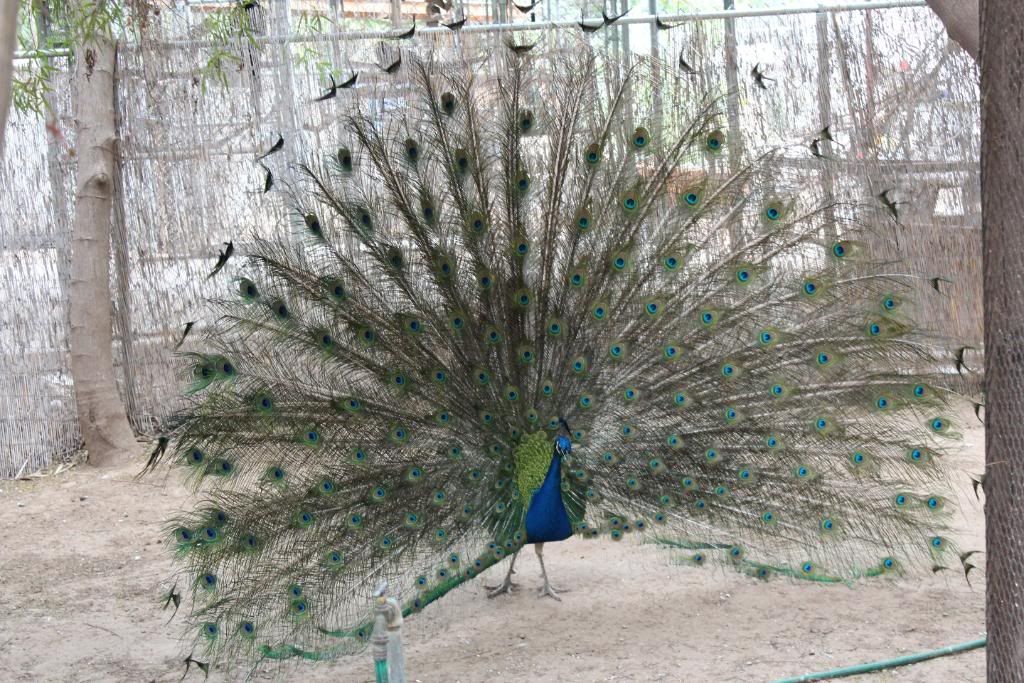 The ostrich was literally inches away from my husbands face when he took this picture. Just staring at him.
Then I was so excited to go to the Lory Parrot feeding. It was one of the coolest things ever. They give you an apple and you go into the cage and put your arm up until you catch one! I loved it!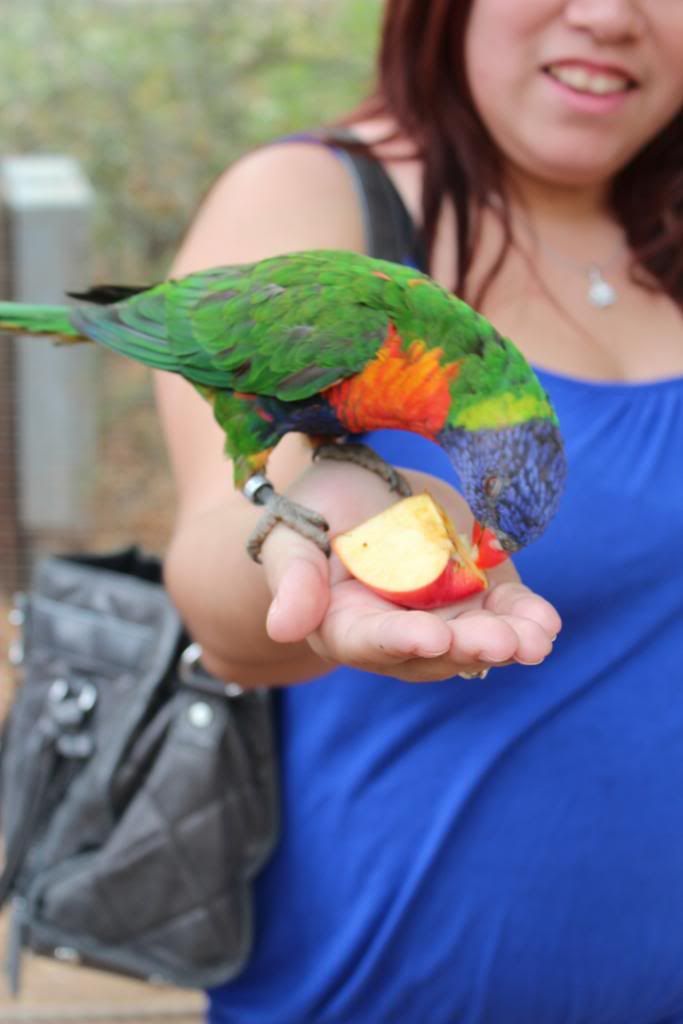 Then we fed the Turacos. They were cute too. But they eat sitting on a tree branch.
And to keep up with feeding the animals we decided to feed Giraffes too. Giraffes are my number one favorite animal to see at the zoo. And I have never fed one before. It was also so cool!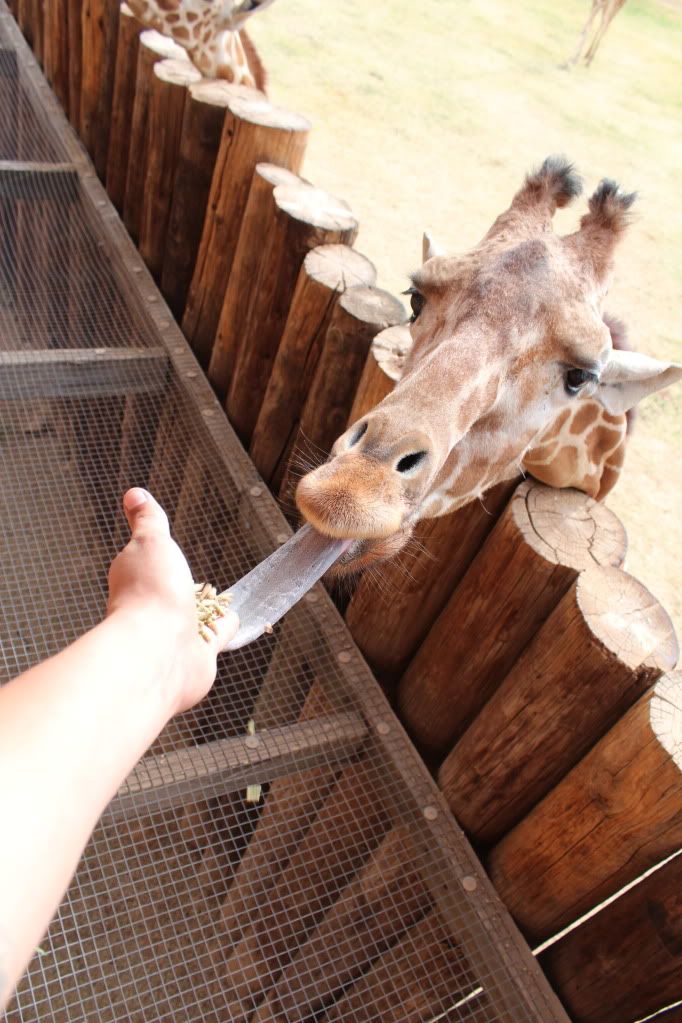 After that we decided to see the Zebras...
And then we took a sky ride which lasted 15 mins and let us get an aeral view of the animals.
After a long day and a lot of walking we fed the ducks and swans before heading off to have dinner.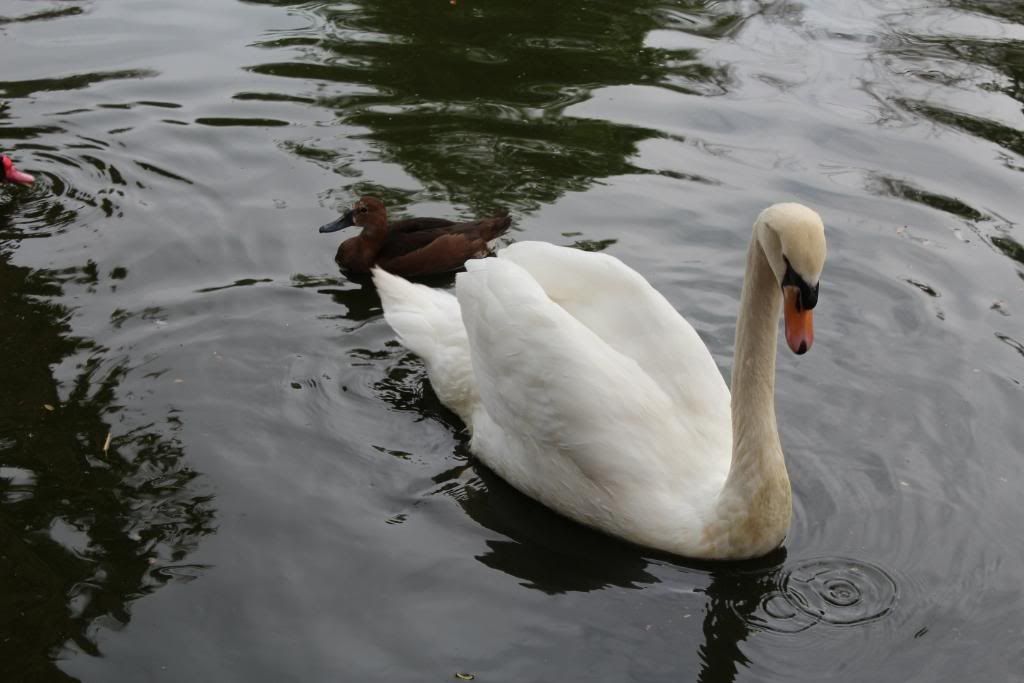 It was a great day :)