36. Play Dress Up
Every day of summer the girls have been in dress up clothes and Diego in his wrestling mask. I only make them change when we go out and I swear the second we step foot back in the house they change back into costumes. So I think it's safe to say this one can definitely be crossed off the list. And I am not gonna lie, sometimes when we go out they're wearing costumes too. Arielle just wore one to a bbq at my sister's house this weekend. What? It makes them happy so sue me!
So like I said... we had a bbq at my sister's this past Sunday. My Dad said food and we said we're there! It's as simple as that really. The way to our hearts is through our stomachs.
Atalie was dressed for the ocassion and prepared for the party in her tummy!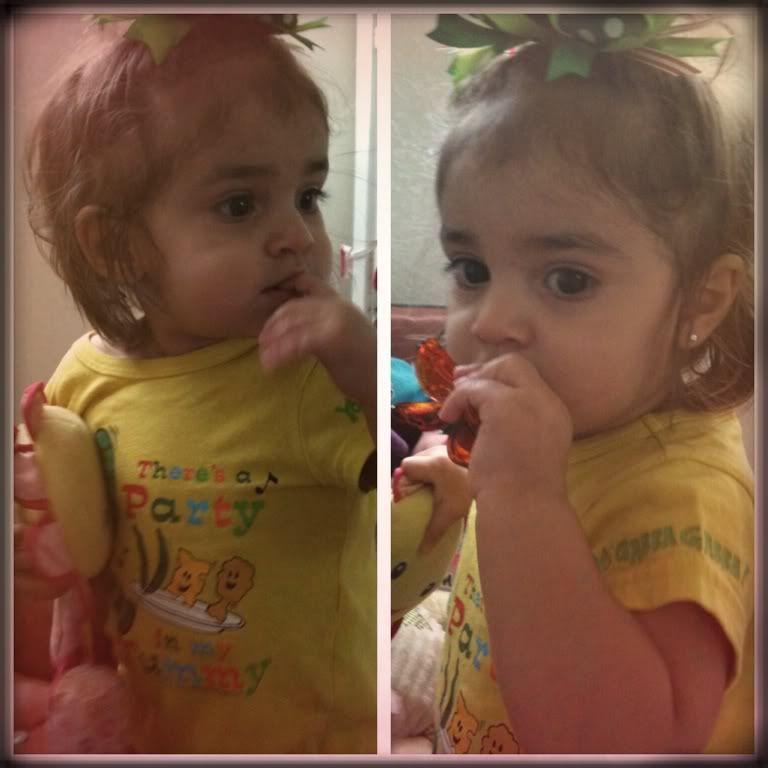 And rightfully so! We had tacos of carne asada and chicken! I am a sucker for tacos.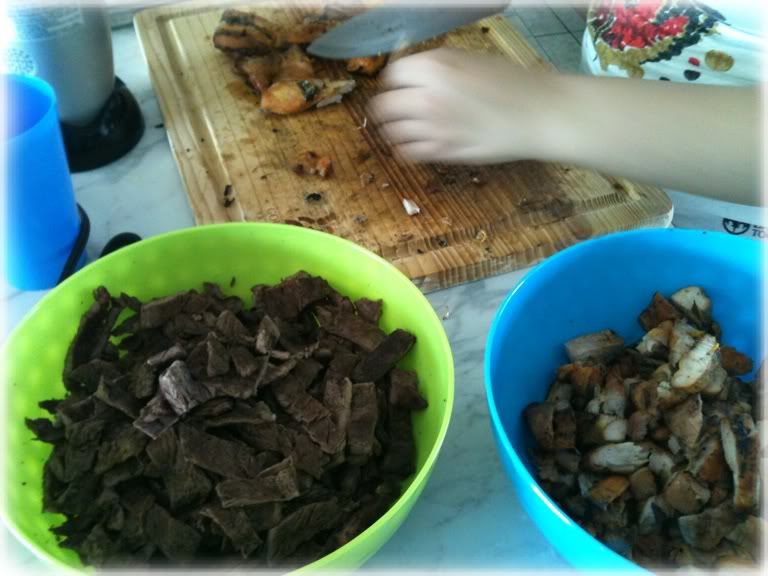 Even Laila was having a hard time deciding on chicken or carne asada?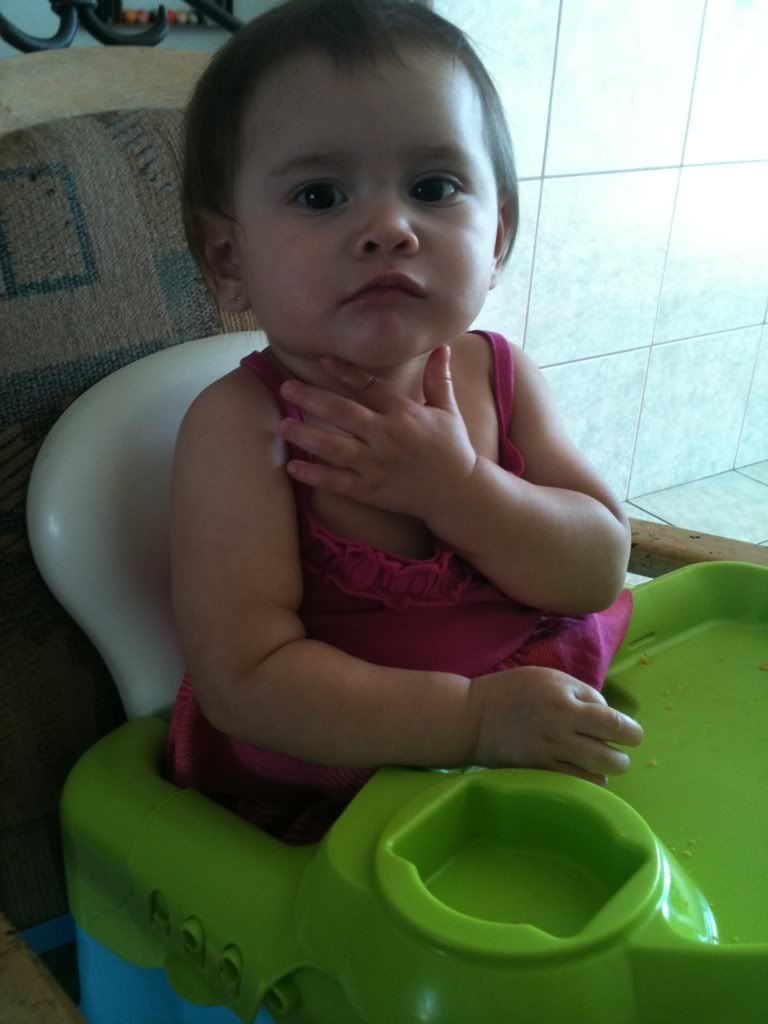 And after eating a bunch we all sat around trying to digest the food.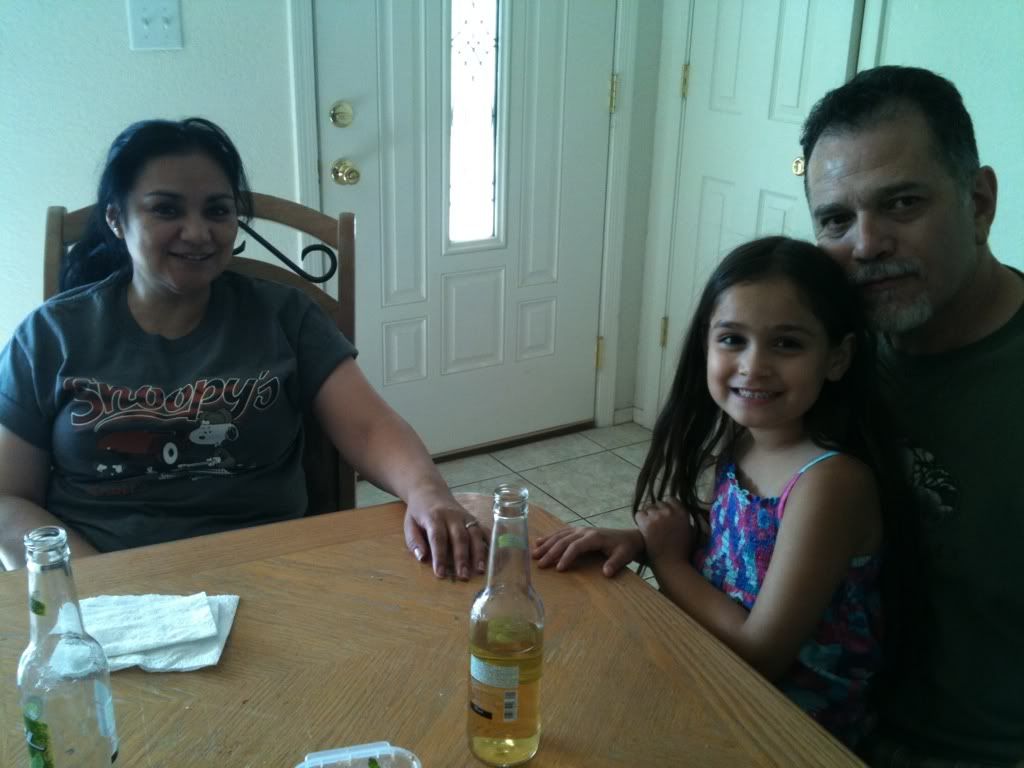 And then we all went a little picture crazy. My Dad's fiance Abby has been here from California for over a week and we hadn't even spent any time with her!
Grandpa spent some time with his #1 Baby. (Notice she is in costume)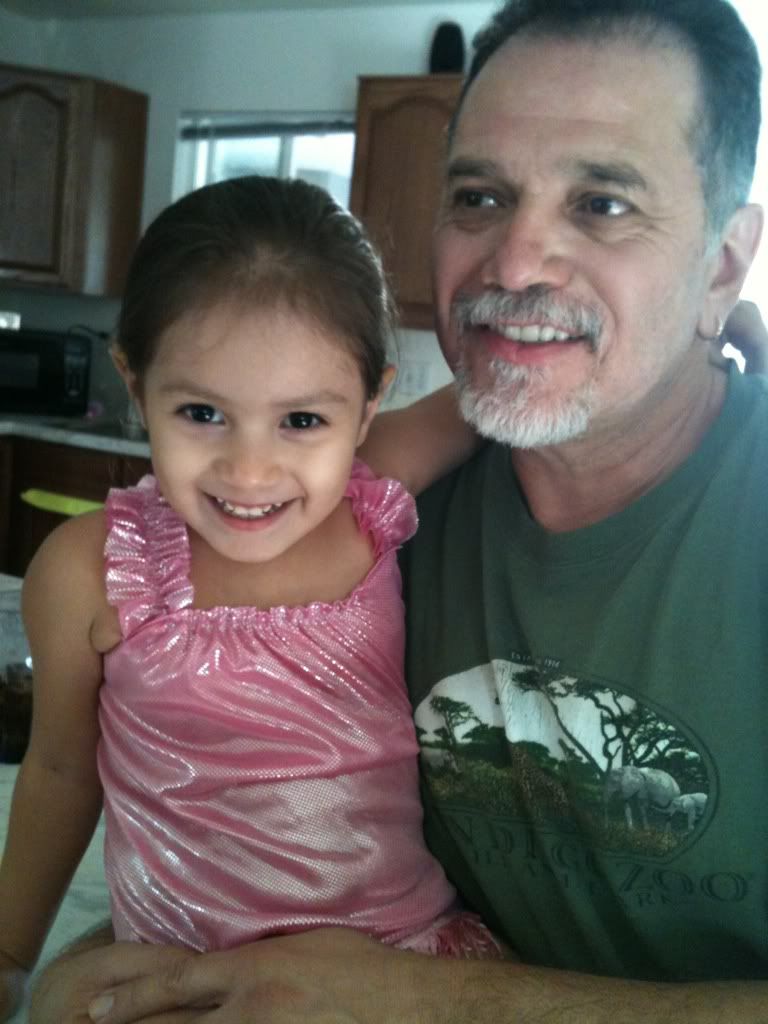 And then he spent time with Atalie.Everyone sure has been missing Grandpa!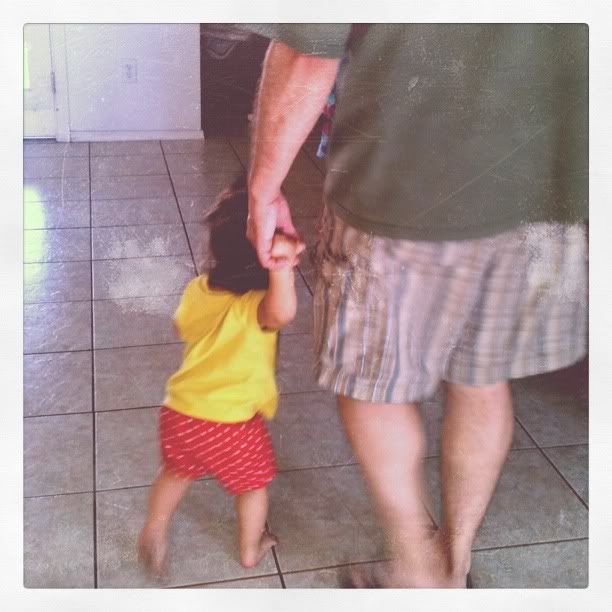 Then Laila and Atalie figure they could make a run for it and escape this crazy family... but I think they stumbled upon a little problem. Sometimes two heads are just as bad as one.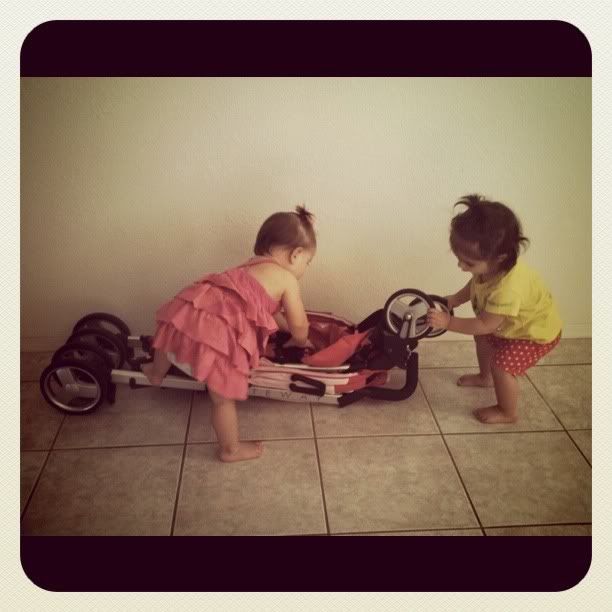 And by the end of the night my sister had agreed to paint my girls and my nieces toes. But not before them washing their feet because my sister has toe fungus phobia! LOL
But the girls didn't mind and instead of going into the tub they jumped right up on the kitchen sink and started washing. It was kinda hilarious.
45. Pedicures [Girls ONLY]
And they were so happy!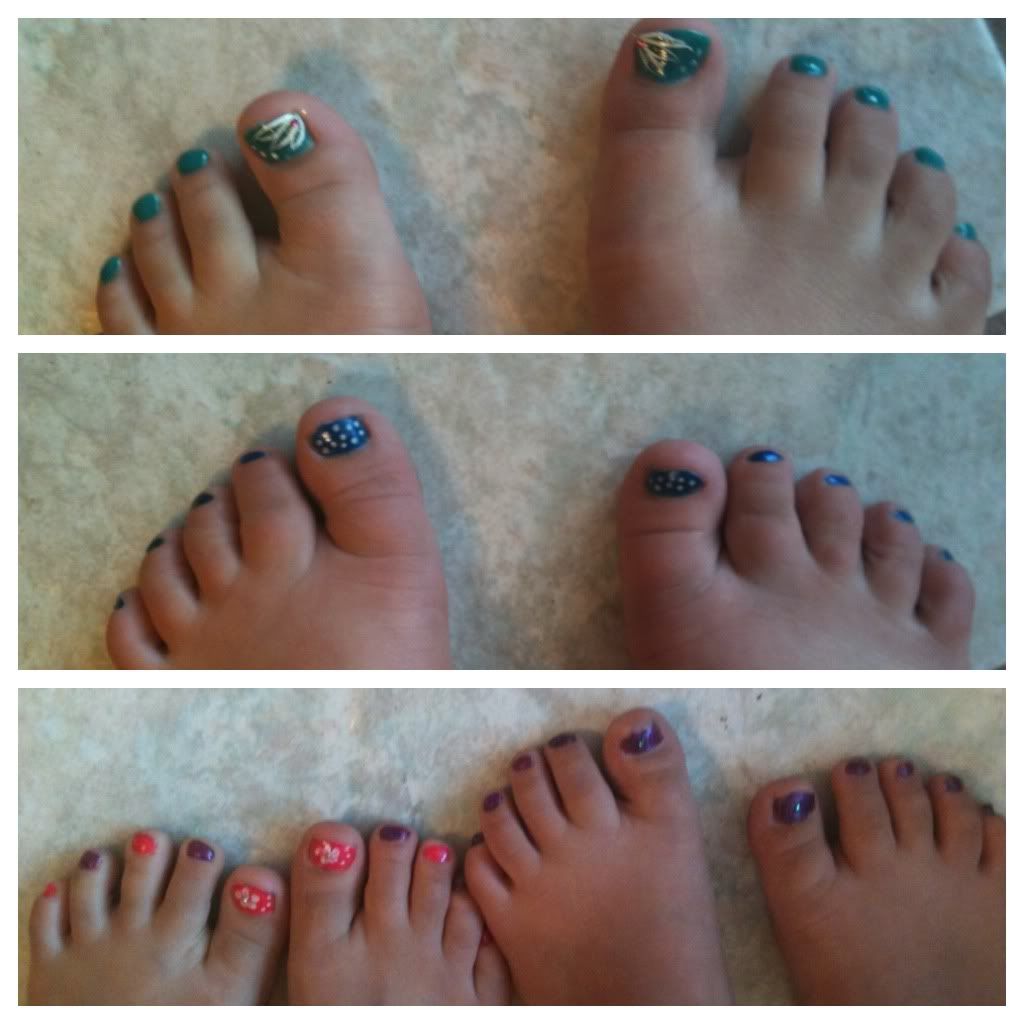 And I painted my nails and my sister added a design for me :)
The next morning we marked another one off our list:
46. Coloring Contest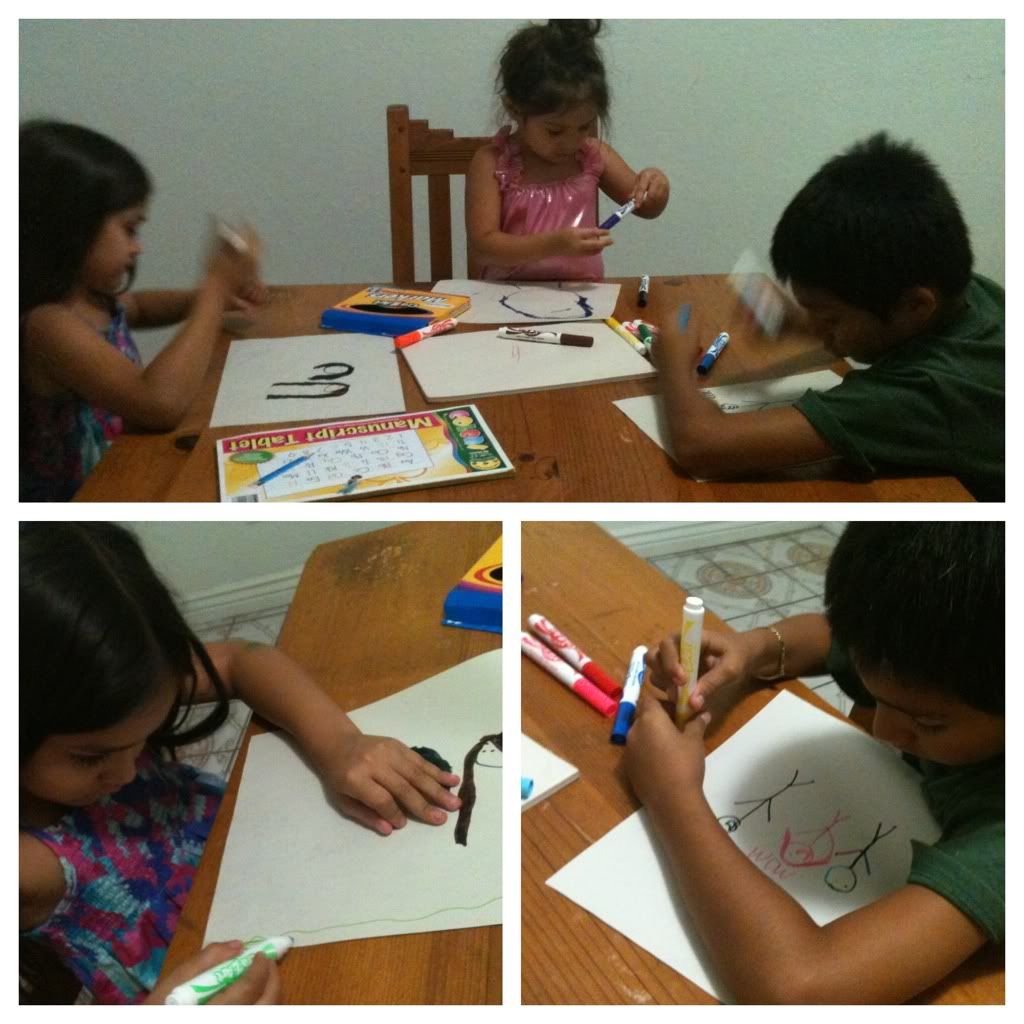 But it technically wasn't a contest cuz there wasn't a winner.
And the rest of our time these past 2 days has consisted of:
Eating donuts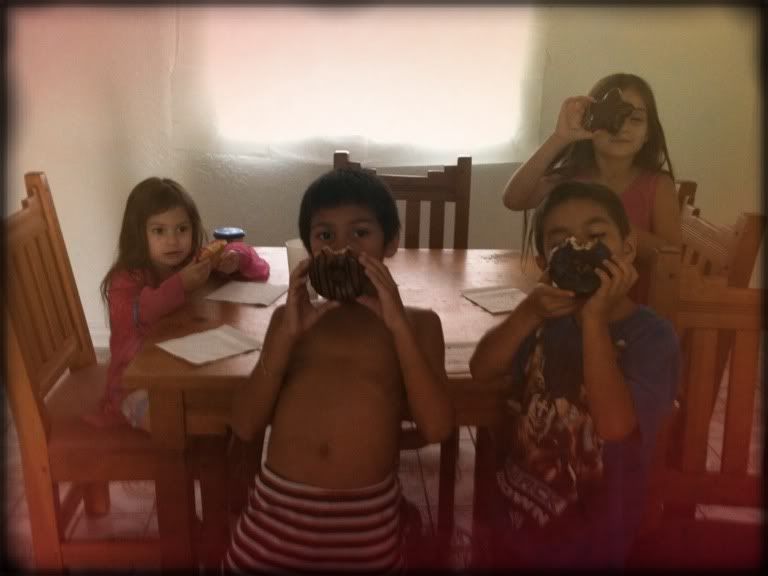 Me "trying" to get some work done on orders... but with 6 kids in dang near impossible to sit for more than 5 minute stretches at a time. They don't bug but with 6 of them I constantly need to help someone with something. And feeding them takes a lot of time out of my day.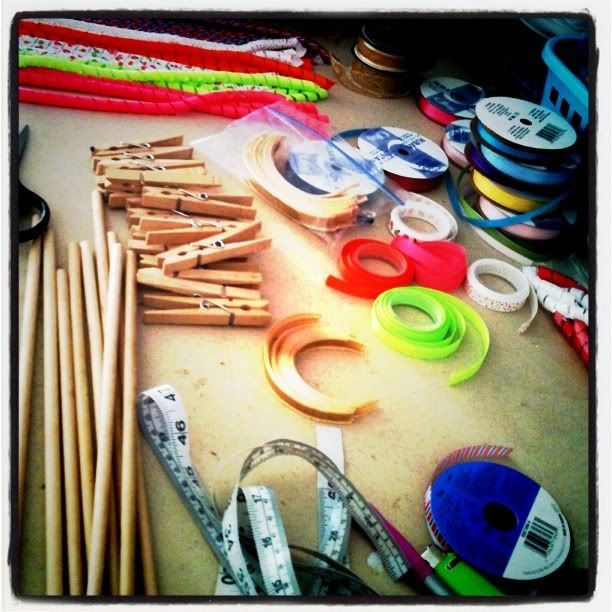 Cousins laying together watching cartoons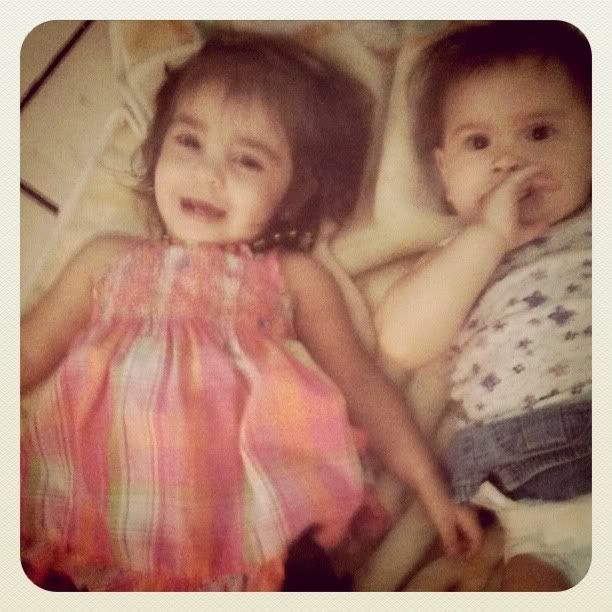 And lastly, I signed my kids up for penpals. Alayna was the first to recieve a package.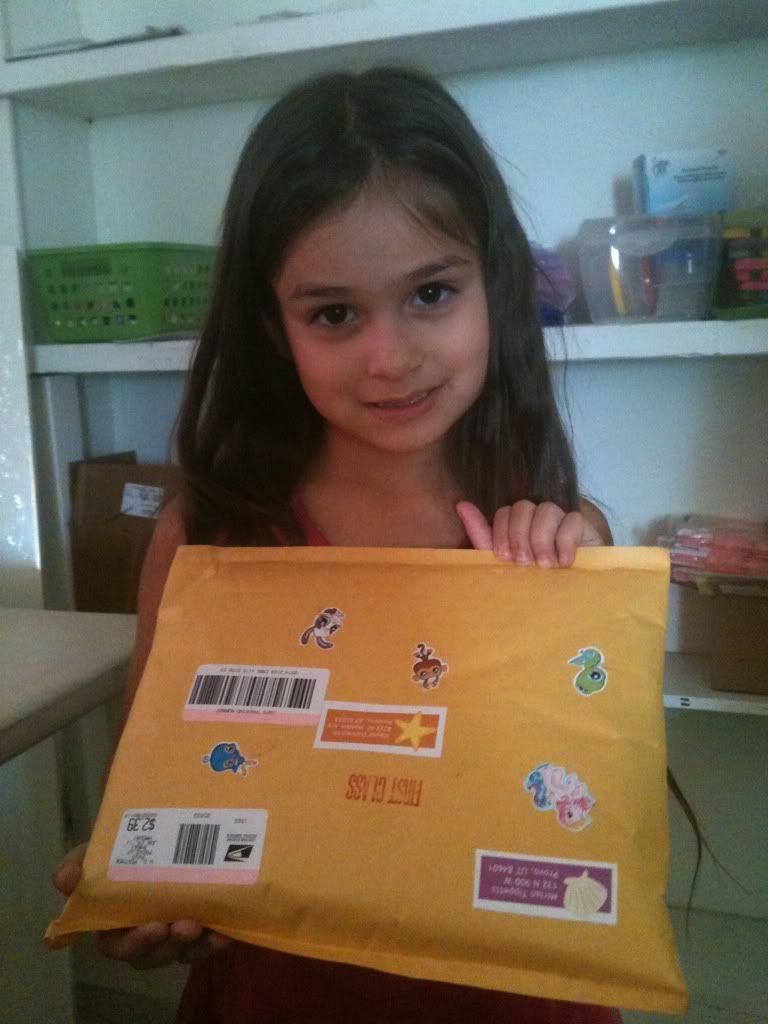 It was the cutest thing! A letter, a folder to store her letters in, stickers, pens, notecards, and even address labels with her penpal's address and ours for easy mailing!
After I took those pictures Diego had also recieved a letter that he didn't see when he got the mail out of the mailbox. We found it later on that night. But he read it and they both have already written back. We just want to include some goodies before mailing them. I can tell this is so fun for them.
And then last night I was also asked by another parent for Diego to have a 2nd penpal. And he was more than happy to write to a second friend! I think I might look for a 2nd one for Alayna as well so they will be even. Anyone have a daughter around 6 years old that might be interested? She's a great penpal ;)