I should have taken the signs two weeks ago that this party should never have happened. Everything that could possibly go wrong... did. But I am not one to stress or freak out... they reason I throw birthday parties in the first place is to celebrate the day each of my children was born. It's so important to me and I love to see the happiness in their eyes on this one day. One day dedicated just to them for coming into my life. Each of them love having awesomely themed birthday parties and I have even more fun planning them.
I chose an Alice in Wonderland theme for Layna's 5th birthday. I didn't get done half the stuff I wanted to but it was cute. And I didn't get hardly any pictures of my decor at the party either... due to lots of problems that day I just ran around like a chicken with my head cut off and didn't get a chance to take any pictures. This makes me super sad because my tables and centerpieces were super adorable all set up like a tea party.
Oh well :(
Anyways the night before like always I recruited a team to help me finish decorations and such. My cousins Rebecca and Jessica were here from California and I put them to work.
Jessica helped me put together the flower pens for the centerpieces. But before I get in trouble... let me give credit to my husband for showing us how to make them.
Rebecca did all the drawing because she is great at it.
Kika made the cutest mad hatter hat out of a paper bag!
And after a while we all started to go a little crazy... or should I say... mad?
And Jessica and I with Jr's help built rose bushes
Painting the roses red...
And after a long long night... I think the paint fumes got to us... okay okay so we used acrylic paint but still... we were all a little loco.
The next morning was a lot of preparations... We had to still put together 30 goodie bags...
And my wonderful sister-in-law Jennifer made us the cutest cupcakes. She wants to practice and I thought these were really great!
And amidst all the chaos Alayna managed to be in love with her party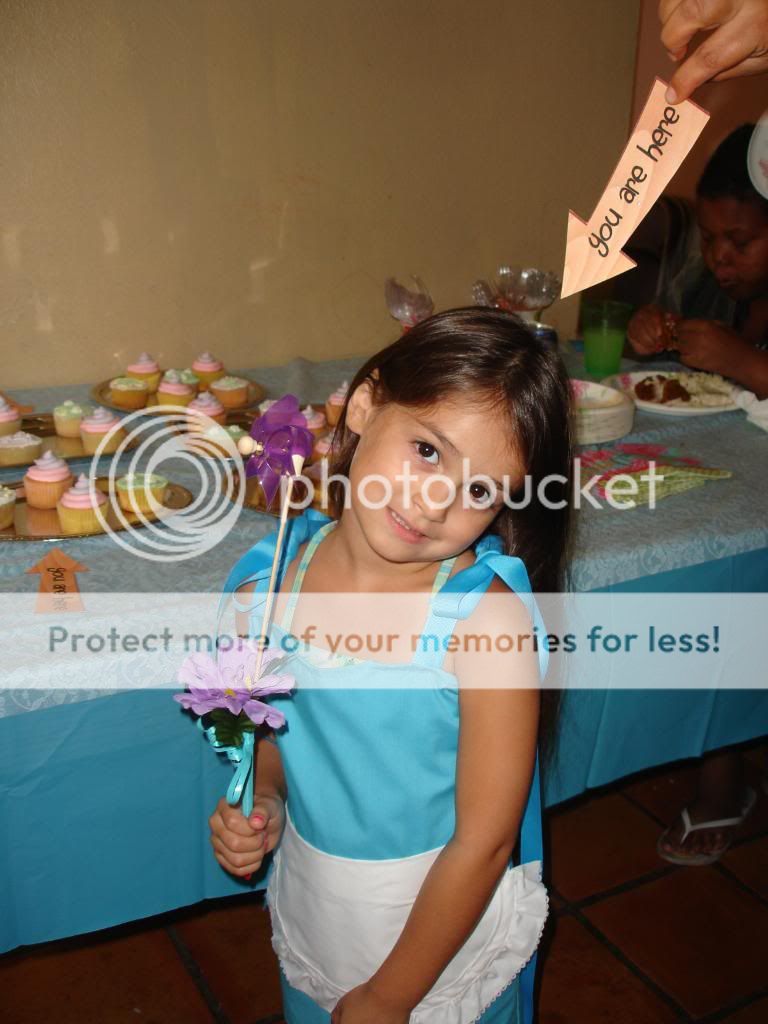 And we all had tons of fun with the theme
My bestie Tiffany made her the Alice dress she was wearing... I LOVE it... and Layna wants to wear it everyday.
And then I made my girls pose for pictures
And then... Surprise! The Queen of Hearts arrived... and she was very pretty!
Alayna loved having her there... she really was all excited about it. Haha!
And Nichole... well let's just say she was star-struck and she likes to get touchy touchy... at least the Queen didn't off her head!
But we did find someone who should have had his head cut off!
And here's some of the kids at the party...
And then we sang, at cupcakes, and opened gifts... it was hot and we were all way tired.
And I really wish I had more pictures but my camera died too... see? Issues that day I swear! But believe me it was fun even if it was hot, the pool was broken, and we wer all crammed into the house.