So I signed her up!
We were excited.
She was excited!
We bought Tap Shoes and Ballet Flats.
We bought Tutus and Leotards...
Tights and Hairbows.
She had practiced for a few weeks. It's all she talked about.
Friday was the day. Her first class.
We got there right on time. She looked so absolutely adorable. We walked in. Had roll call. She said Hi to her teacher. Had a quick one on one chat with her about ballet. Then it was time to start.
And that's when she froze...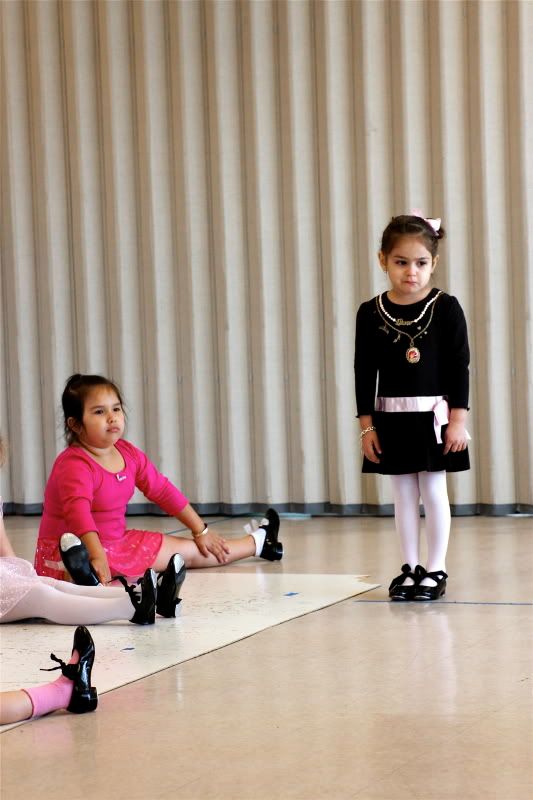 And that's what she did for the rest of the class. So HOPEFULLY this week is better! Alayna and her stubbornness...