What's better than BBQing? So that's just what we did.
Thanks to my parents we had a pool to swim in and good food to eat! Man was it delicious!
My brother, sister, and familes came over to join us and my parents and we had a great time.
My Daddy the Cook!
My favorite subject lately... my nephew Juanito.
He's just too cute for words...
And he likes to involve my Arielle when he stirs up trouble...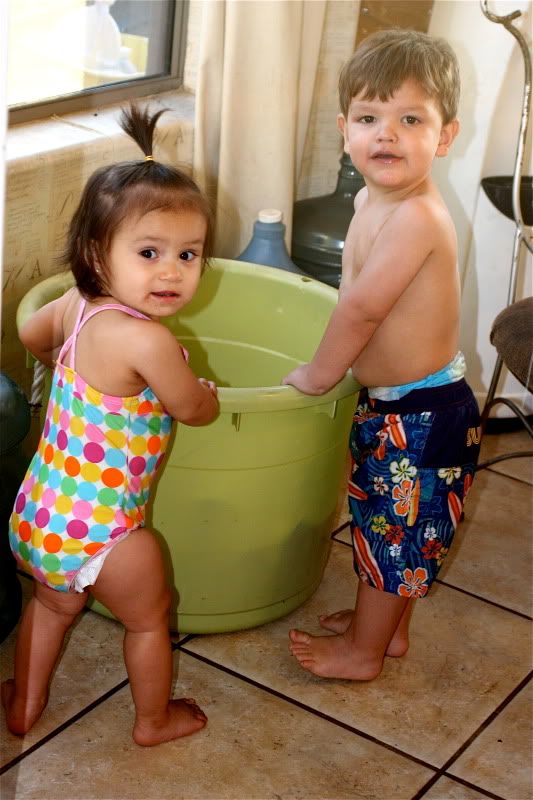 All the while everyone else is in the pool...
(My Brother Juan)
Well except Alayna took a timeout to dance with Grandpa poolside...
Arielle took a stroll with her Tia Nichole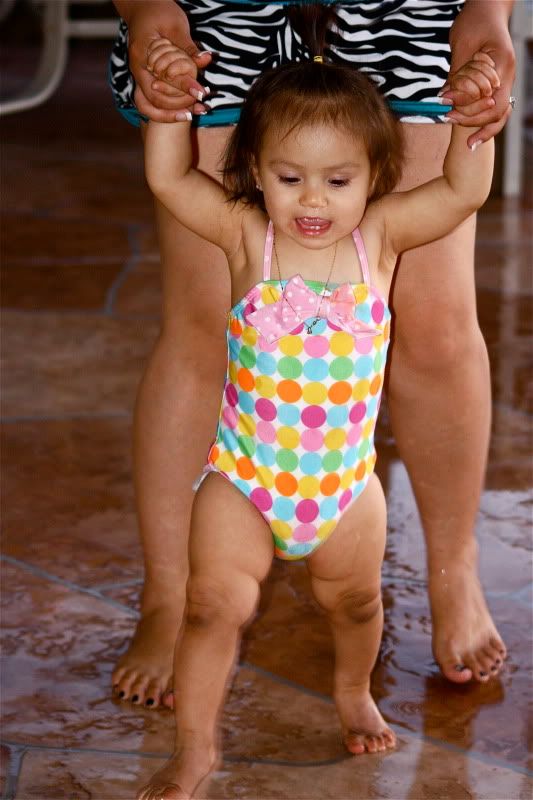 And a dip...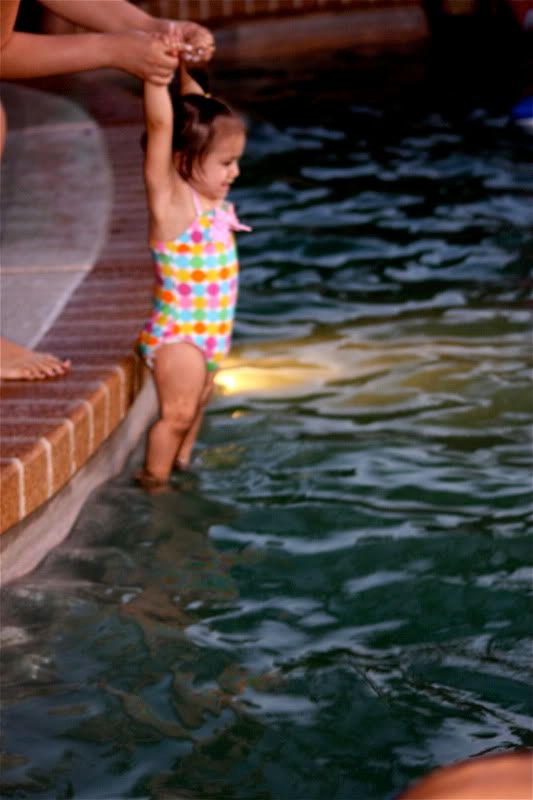 And the guys and kids did many tricks in the water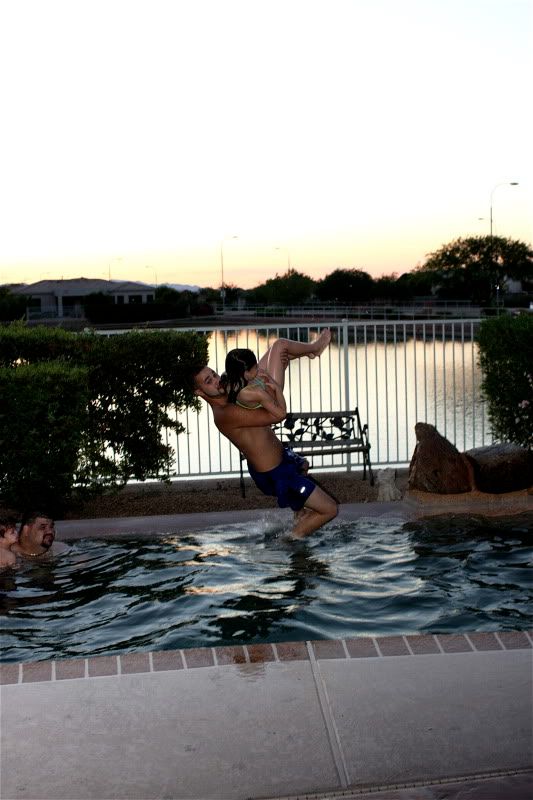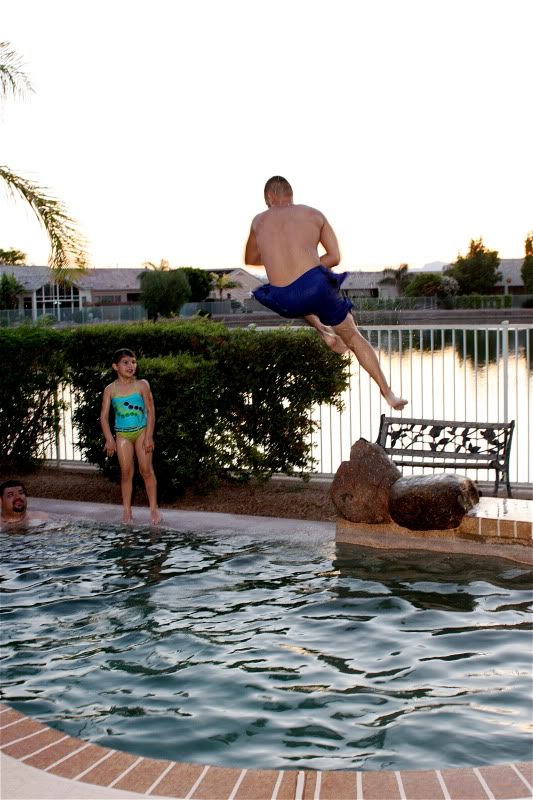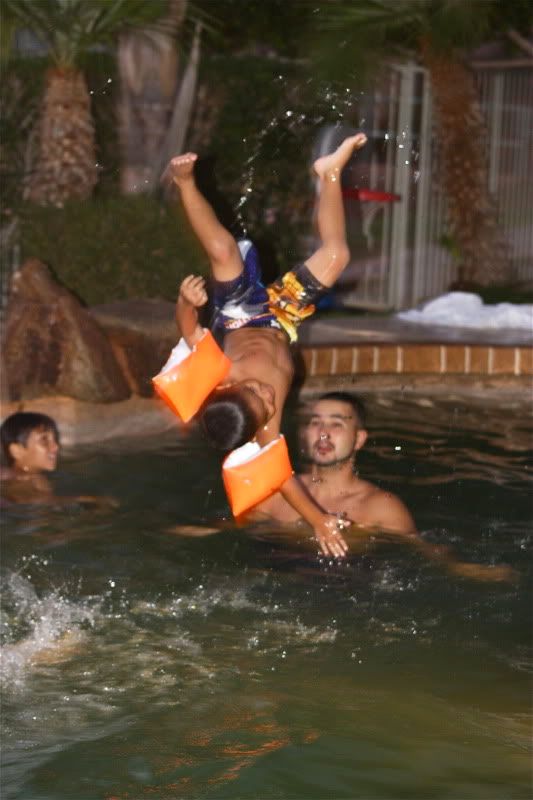 I love weekends like this!