I signed Diego up for karate classes! Tae Kwon Do to be exact!
My mother-in-law gave me the money last week as his birthday present to be used for a class or sport. My intention was to put him into baseball. Diego has never played a sport or taken any classes. And my Mom and I both always wanted him in baseball. But when I went to sign him up the leagues were all completely full. BUT he has been telling me lately how much he wants to take karate... so I asked about it and the classes were still open! It'll be 2x a week... Monday and Wednesday for 4 weeks. Not bad!
He's going to be so excited when I tell him about it after school!
~*~*~*~*~*~*~*~*~*~*~*~*~*~*~*~*~*~*~*~*~*~*~*~*~*~*~*~*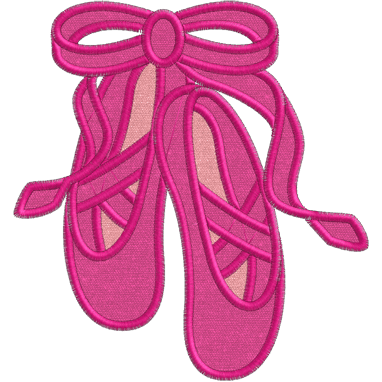 I also went and signed Alayna up for Ballet again. It's been a year since she last took a class! She is very excited about this too. I know I have totally been slacking with the extra curricular activities for them. But now we should stay pretty busy.
She is signed up for the same class she took last time. It's a 12 week Ballet/Tap combo for 3-5 year olds. And this class includes the recital at the end. I can't wait for that! I am so glad that she took my love for dance/ballet and still wants to do it! I remember how much I LOVED being a dancer when I was younger. So all I need to do is gather her dance gear and buy new things if she has outgrown the old. I doubt it though.
~*~*~*~*~*~*~*~*~*~*~*~*~*~*~*~*~*~*~*~*~*~*~*~*~*~*~*~*
Diego will be 7 on March 27th and Arielle will be 2 on April 4th (8 days later) so I am busy getting started on their birthday party! Normally I start at least 2 months in advance but with so much going on and so many parties we've been having I haven't had the time or the money. But with 3 weeks left I am finally getting down to business!
It'll be a joint party. And I chose and Circus/Carnival theme! Complete with games and such! I hope I can pull off the vision I have in my head in time. I am doing everything on a budget as always so that means a LOT of DIY projects are in store for me but I have my sister and sister-in-law who help me pull it off as always. The more hands to help with designing and cutting the better!
This will mark the last (big) birthday party for Diego. We decided we're cutting them all off at age 7. We'll still celebrate his birthday (because honestly you know I can't NOT do SOMETHING related to a party or celebration) but from now on it'll be him and a few close friends/cousin or a small gathering with cake. That way Arielle and Atalie will now share a birthday party. So I am hoping that I can make this really fun for him... man my baby boy is growing fast.
~*~*~*~*~*~*~*~*~*~*~*~*~*~*~*~*~*~*~*~*~*~*~*~*~*~*~*~*
And to add to the birthday party talk... I made Arielle's tutu for the party. It took me a few hours but I did it all in one shot! I am so happy with it! I am glad I make my kids their outfits for their birthdays because it's always exactly what I want!
And BTW I am selling my tutus now... along with wands and flip flops. So if you're interested... the website is on my sidebar --->
But just in case... www.curtsie.ecrater.com