Today my sister in law invited me to a family reunion of sorts on her Mom's side of the family. It was at one of my favorite parks where they have a splash pad for the kids to get wet. So given the option I thought, "Laundry? Or take 5 kids out for the day and drain their energy?" Well who really needs clean clothes anyway right?
So after laying in bed watching TV until oh about Noonish... I fed the kids, packed up, and dressed them and we headed over.
Oh but not before I threatened that whoever didn't help clean the whole upstairs (we've had my nephew Ducky since Friday and they love to destroy the rooms and bathroom and hallway) would NOT be going with me to the splash park. Well that upstairs sparkled in about 45 mins!
At the park they had a great time like always...
Arielle loved it!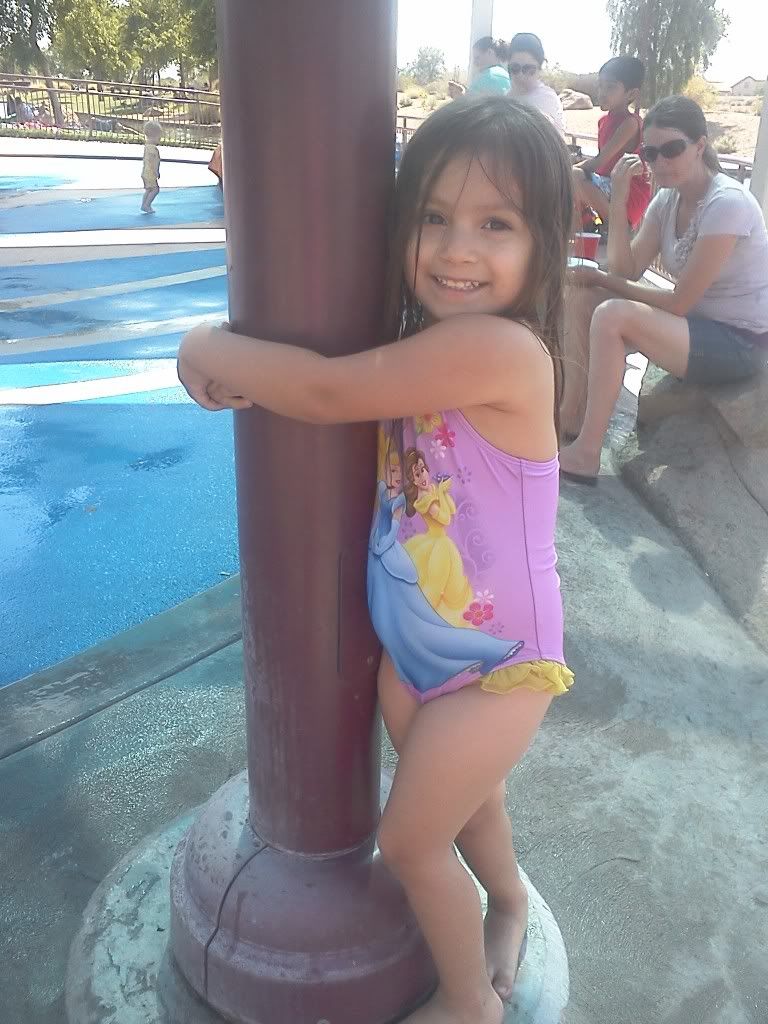 Even Atalie got in the water. She was a little afraid but didn't make a big deal... but didn't last a long time in there either.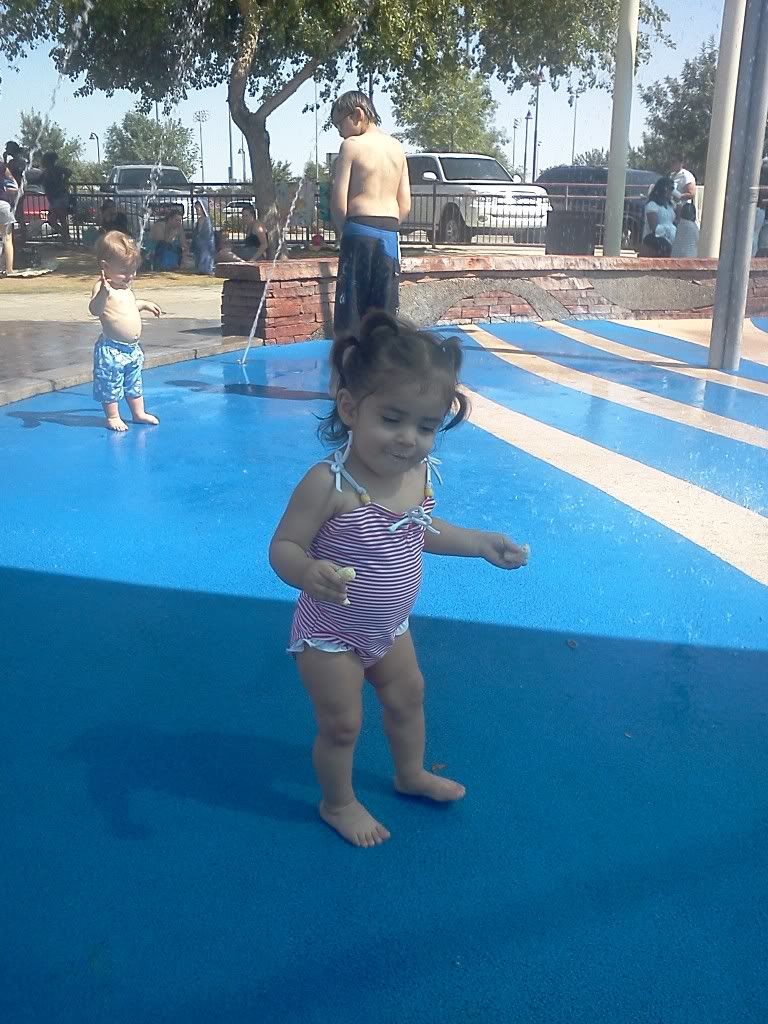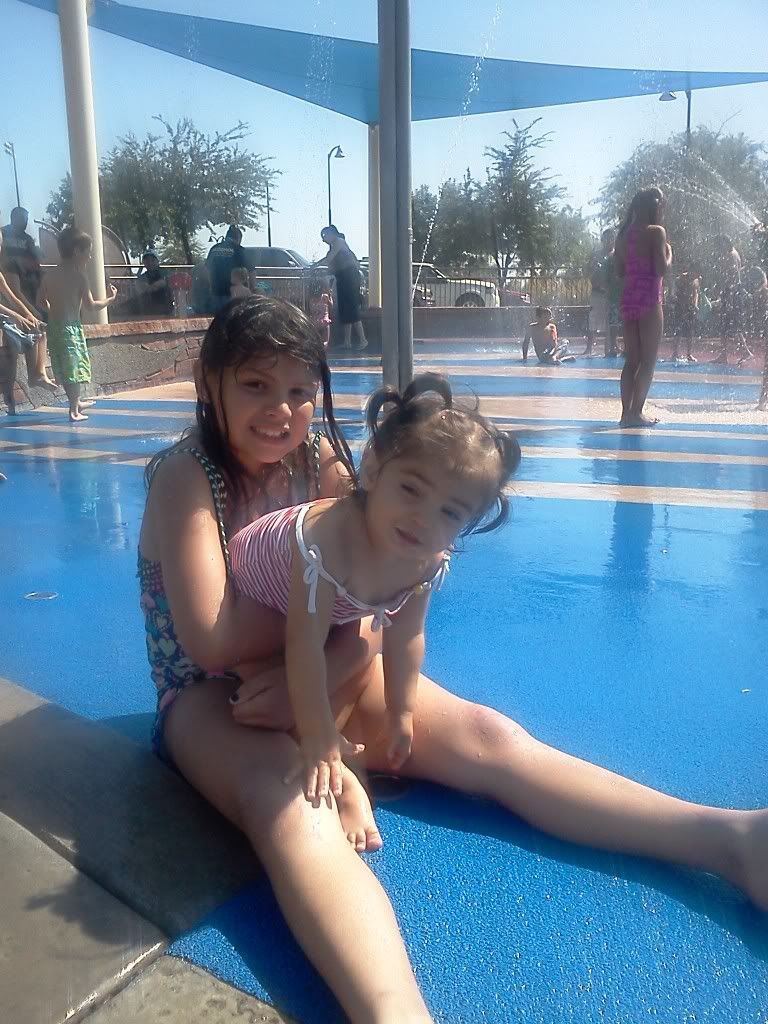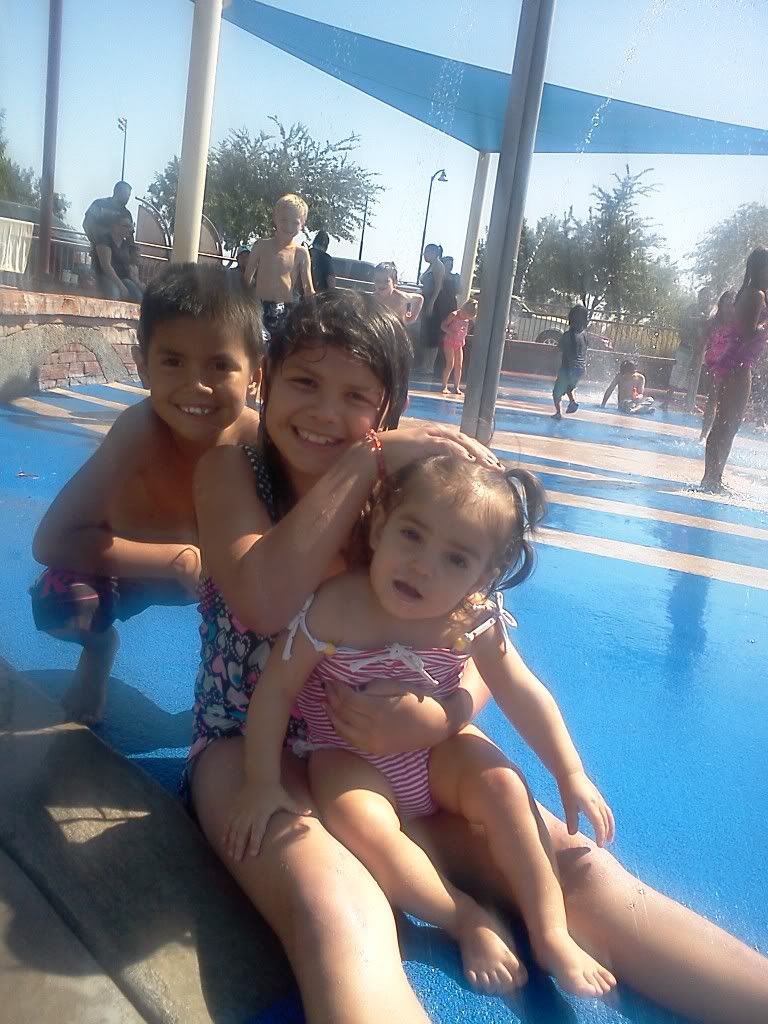 They also blew bubbles and played on the playground.
Atalie was content being right next to Mama!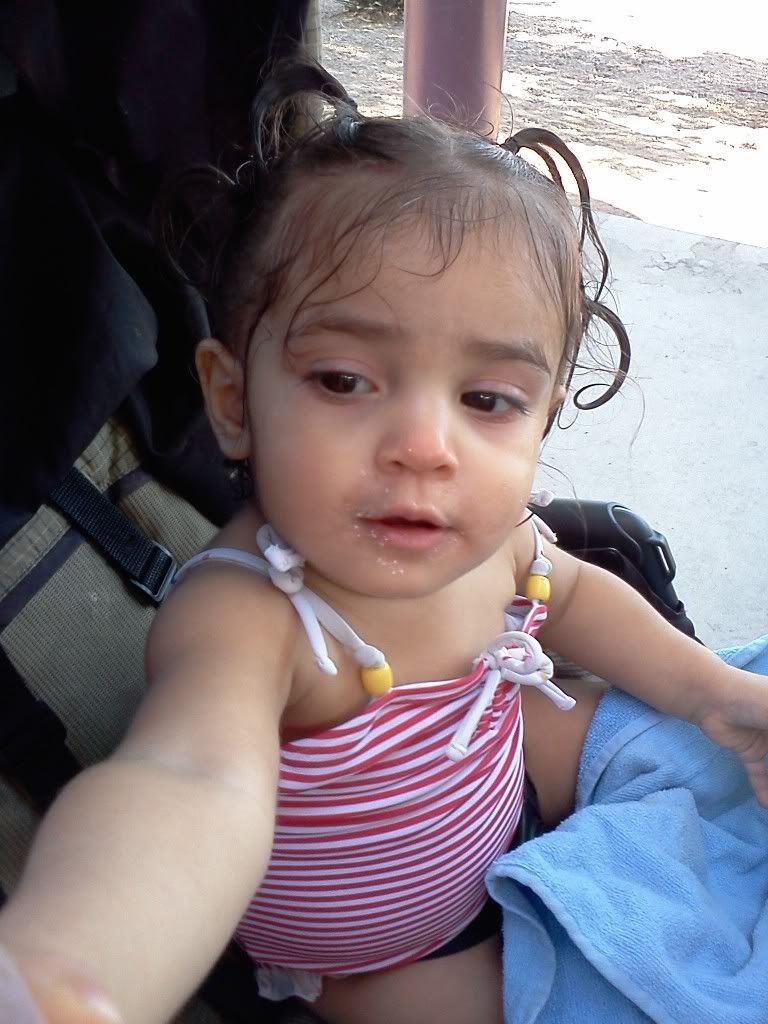 And then it was time to go... exhausted and hungry.
These are my kids, minus the baby, and yes... Duck is half mine now... I think I need child support since I have him all the time :P