I was having a bad first week in the new year. Just a lot of things piled up on my plate at once. So Friday night my husband asked me out on a date.
We headed to BJ's Restaurant for dinner. I had never been but my husband had been a couple times before and he loves the Beignet dessert they have there.
I ordered this grilled chicken sandwich with avocado, bacon, on a parmesan grilled sourdough bread. It was delicious! And I got the really skinny fries and they were so good. I also ordered the homemade mac and cheese and it was so much food we took most of it home. Of course for dessert we ordered the beignets and they were HEAVEN! Mmm!
Afterward we went to the movies and finally watched Breaking Dawn! It was a good night with my love :)
The next morning we woke up and I decided that we should head over to Enchanted Island at Encanto Park. The husband and I used to take the kiddos to Encanto park all the time when they were little (Diego and Alayna) and ever since we had Arielle and Atalie we haven't even been back. Plus I had bought one of the deals they put on groupon back in August and still hadn't used!
The kids were completely surprised when we pulled up because they had no idea we were going. I never tell them ahead of time when we are going somewhere. I don't like them to be disappointed when plans fall through.
The weather was perfect! And I enjoyed SOOO much spending some time with my family with no stress and just having tons of fun together.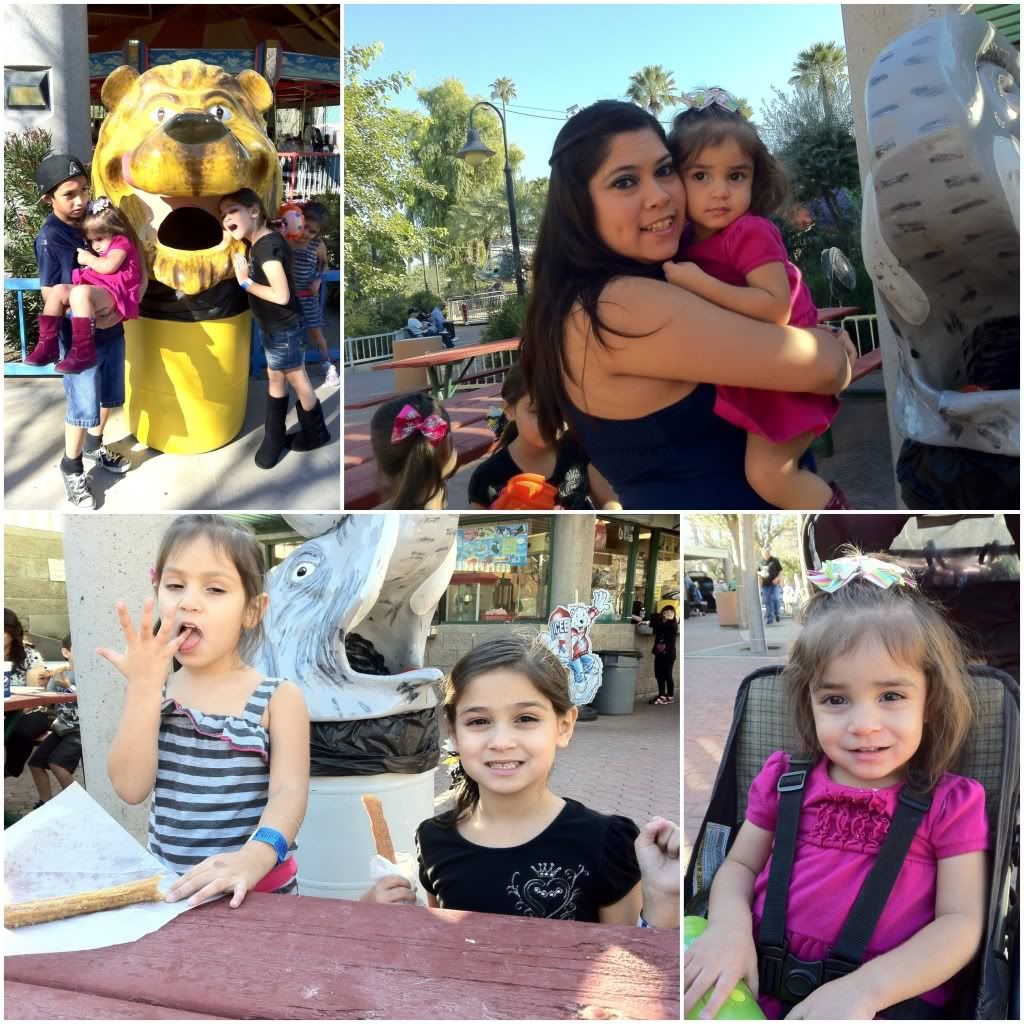 We started off by eating some lunch and filling them up with sugar churros.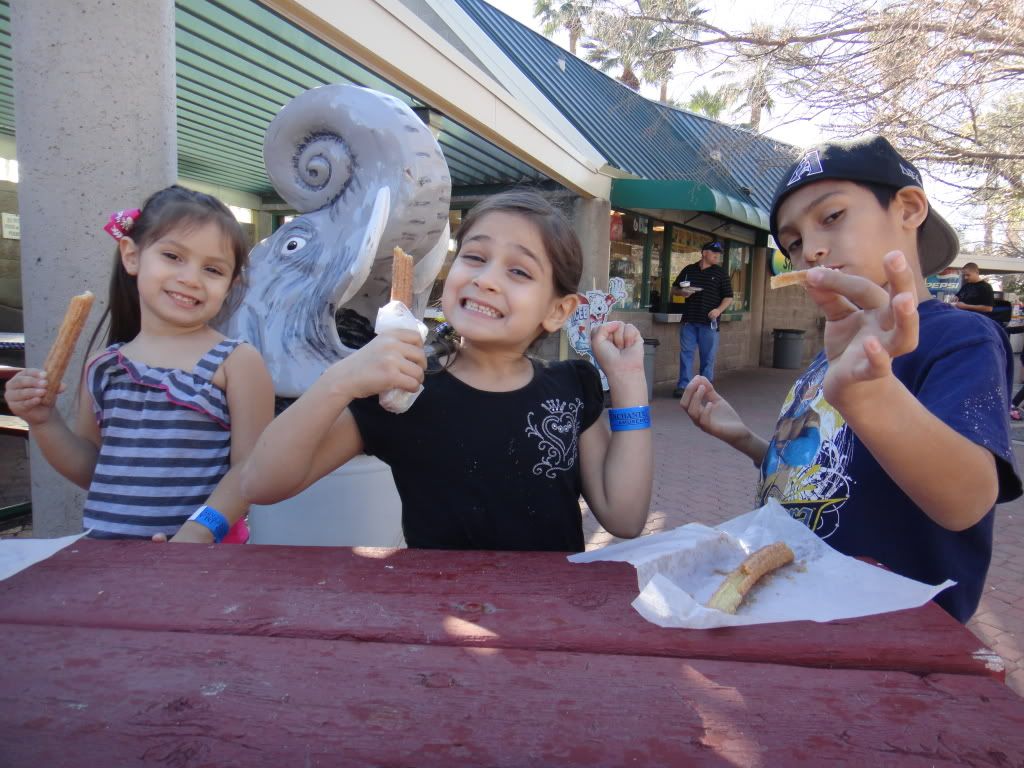 Mid-meal we saw Pete the Parrot walking and the kids wanted a picture... but Arielle would NOT go anywhere near him.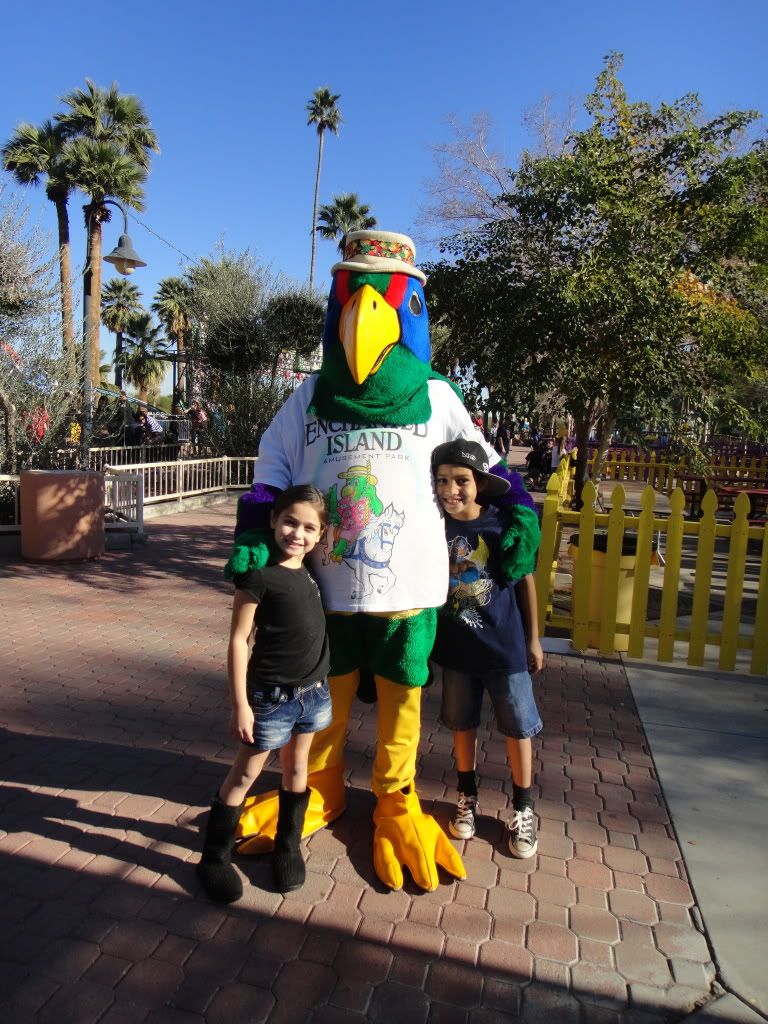 Jr decided to get the kids faces painted and they thought it was the most awesome things! LOL Oh the simple joys!
Then it was on to ride the rides. I think it is hilarious that they have all of like 10 kiddie rides there and my kids were having a blast haha! There was even one ride that Diego was too "tall" to get on! I usually have a problem with my kids being too short.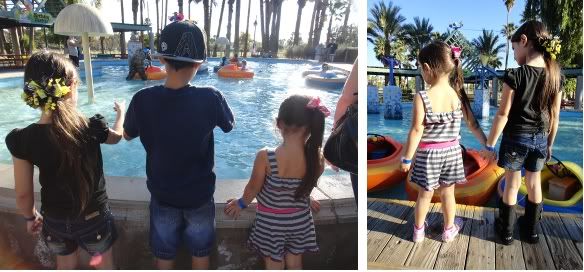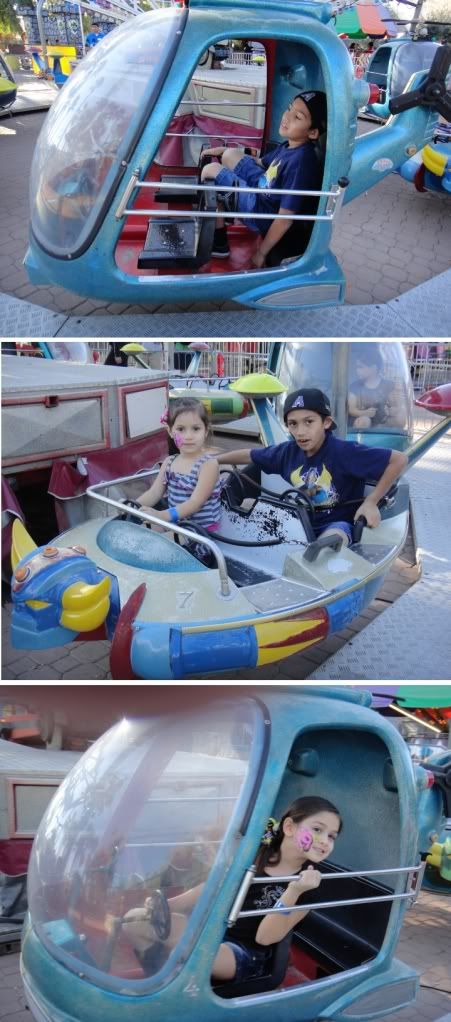 They lasted a few hours running around riding the rides over and over and then we decided to head over to the train for our last ride.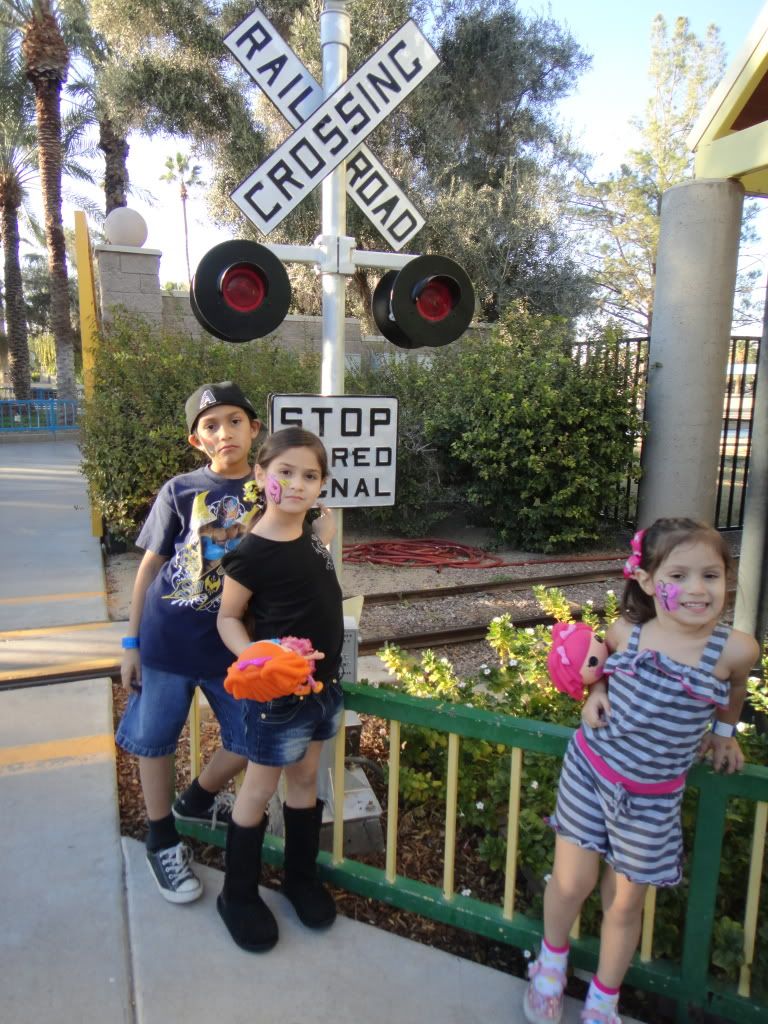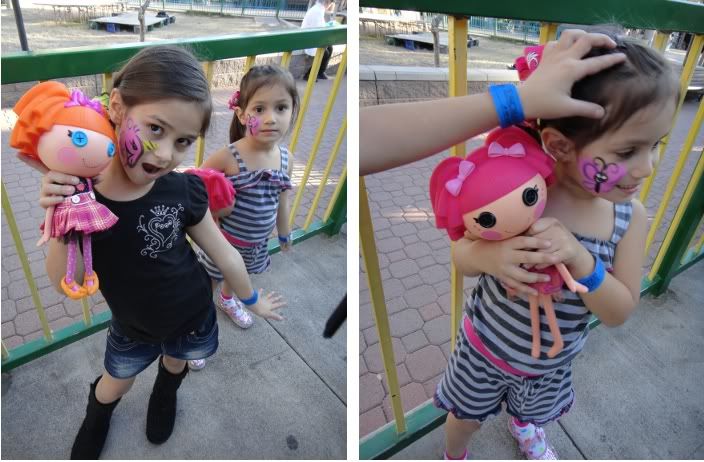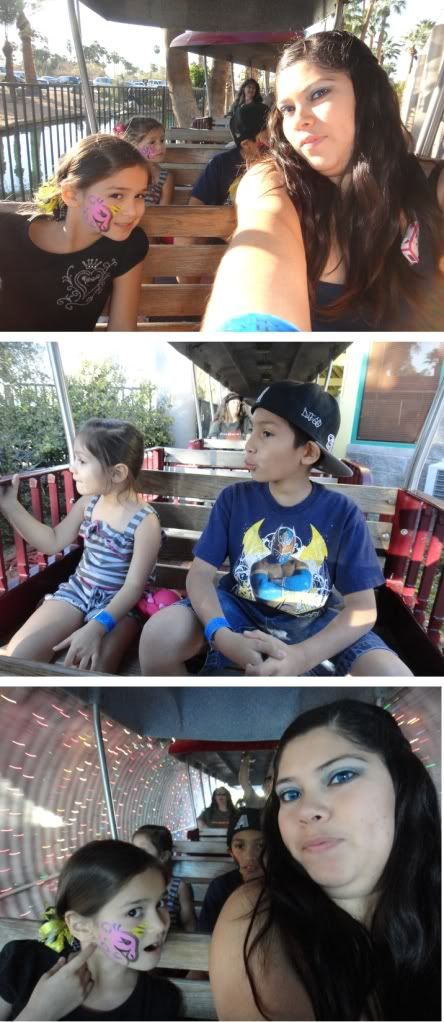 Seriously my day couldn't have been more perfect! I was a happy girl :)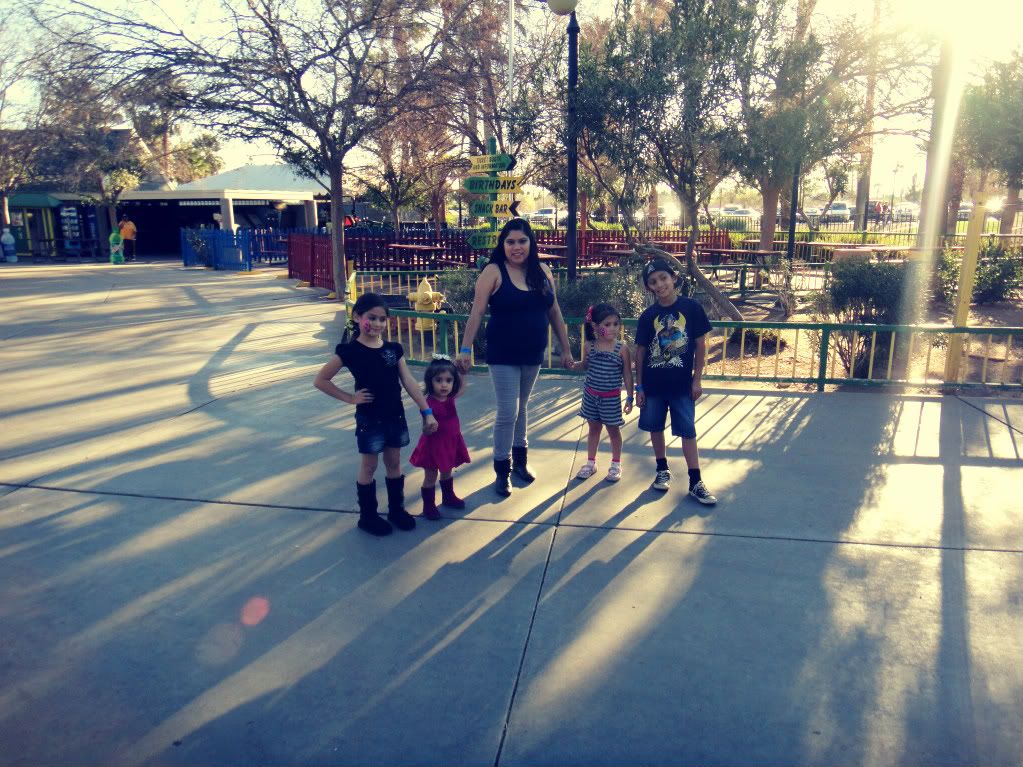 Jr thought it would be afun to walk around the park and take the kids over to the playground... so that's what we did.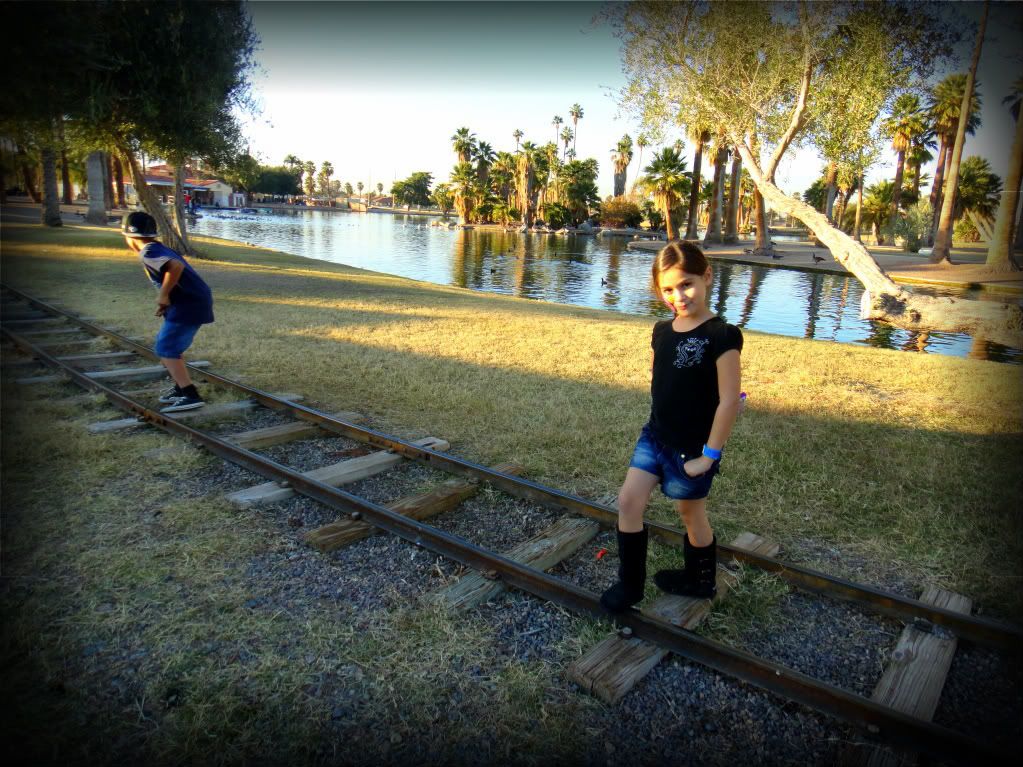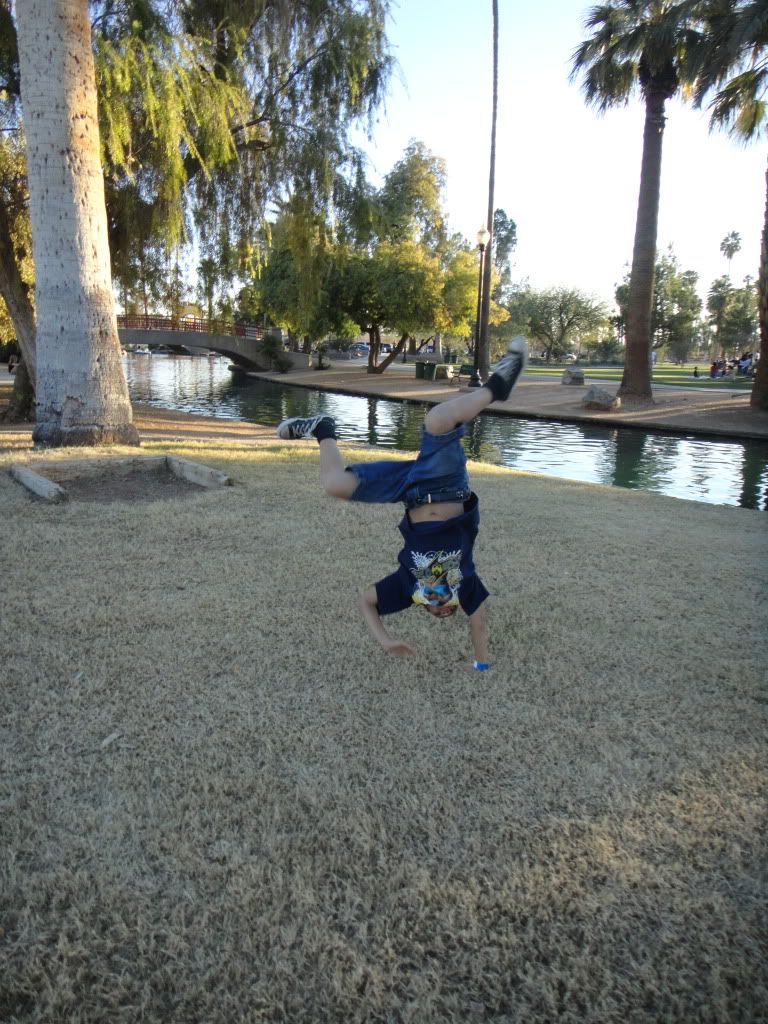 Lastly, we stopped to feed the ducks. This was my favorite picture from the entire day... my whole world in one photo. Perfection.
In the famous words of Ice Cube "Today was a good day"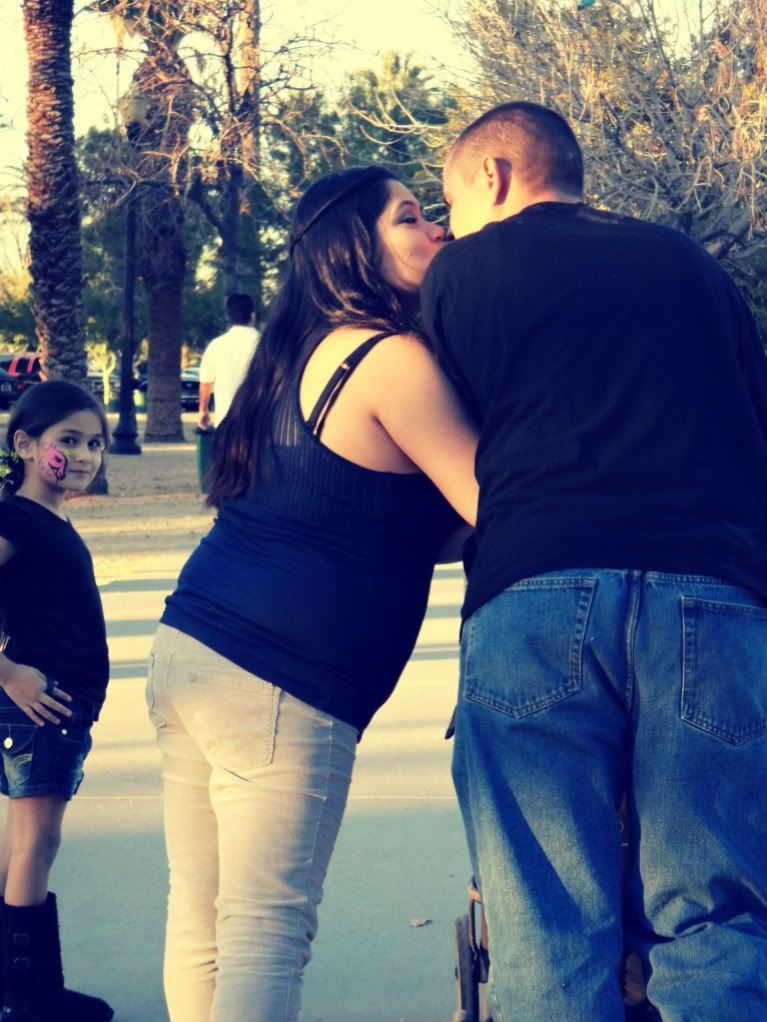 (Well except for when I got home and my brother said, "Quick call the cops... someone stole my sister's ass!)
And a game of Monopoly U-build as a family before heading to bed.