New Years Eve was a very kick back day. My kids an I were alone just us for most of the day. This is the first time this has happened for about two months. During the week I have 6 or 7 kids depending on the day... and on the weekends I have 8 kids in my care. It's been insane around here! And it was such a quite relaxing day. I kept getting up thinking "I should be cleaning..." "I should be folding the piles of laundry..." "My floors need mopping badly!" But instead I sat around all day with all 4 of my kids on one couch watching movies and looking at books with Atalie who doesn't have an attention span for a movie but LOVES books. It felt good actually. So instead I just savored the day.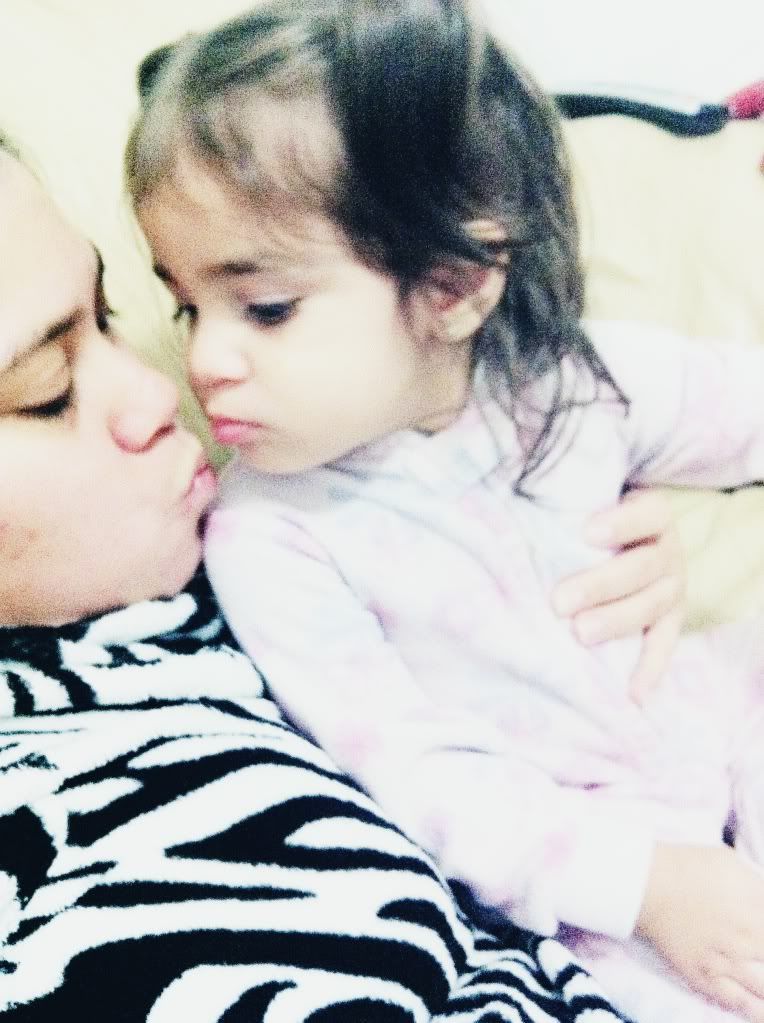 And I even had time to do my girl's hair all pretty. They chose the styles and we had fun curling their hair.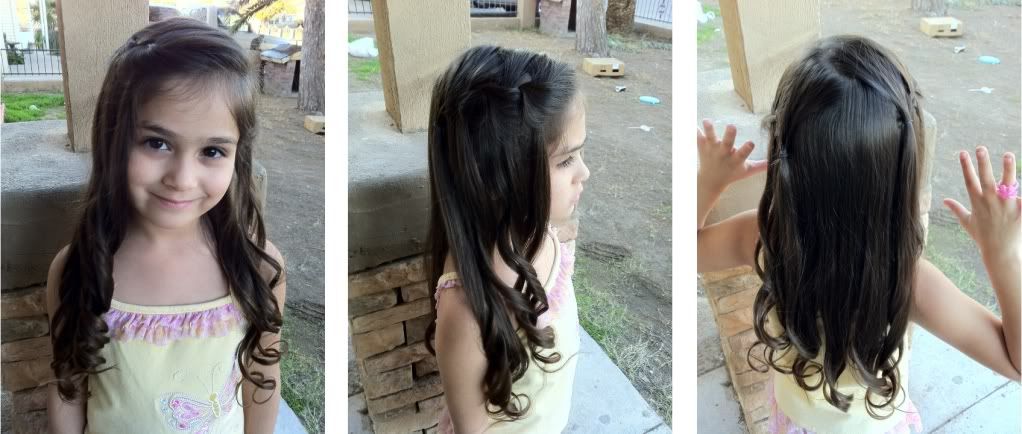 But about 5:30pm my brother arrived home from work with his 4 kids in tow. So while they played I got ready for the evening.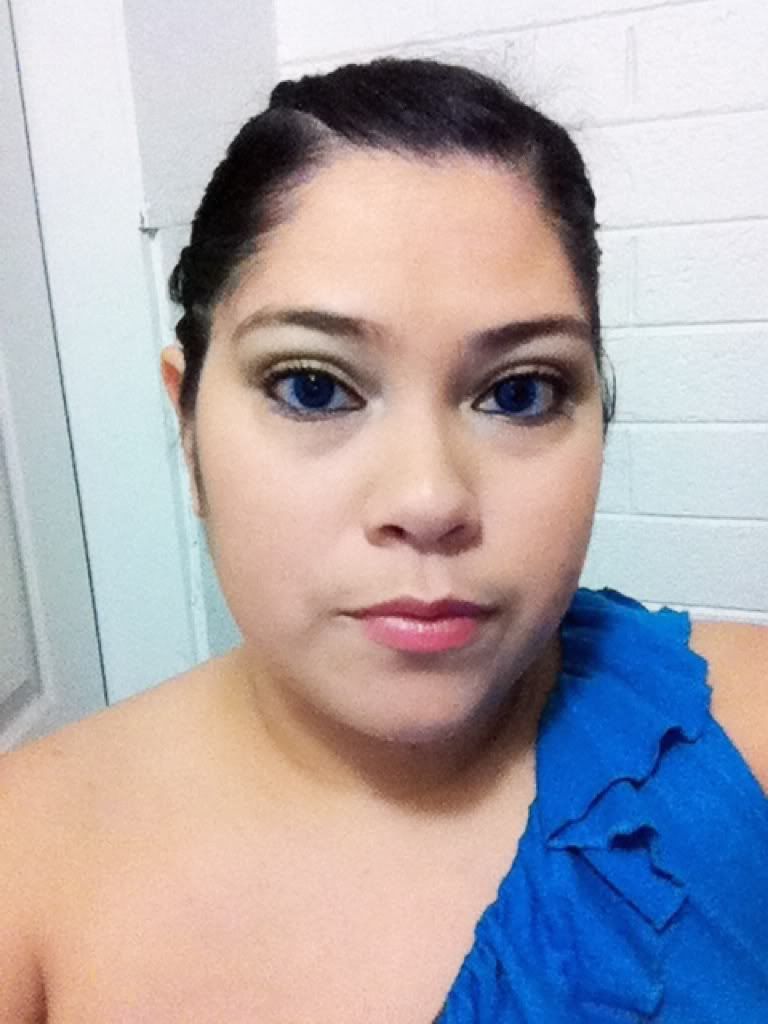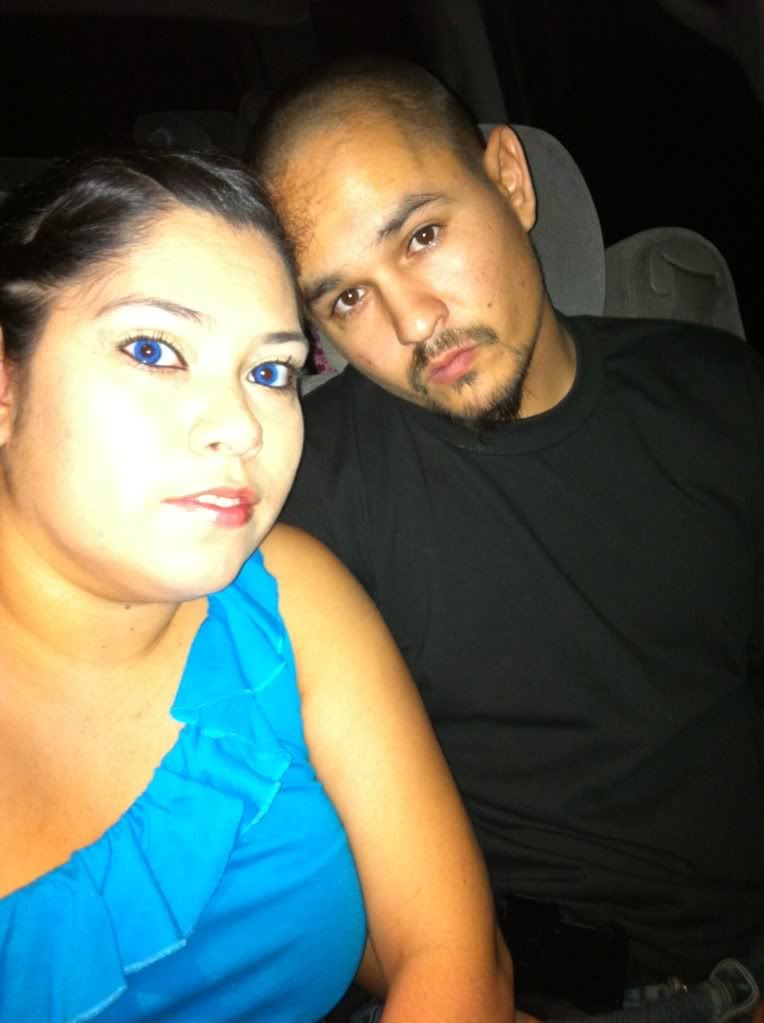 My husband decided we should have date night since my brother agreed to watch our kids. And I got a GC for Olive Garden (my favorite restraunt) from my Bestie Tiffany (Thanks!) for Christmas so it was perfect!
It was nice to have some alone time away from a million kids with just my Hubby.
We got to talk about what we wanted to accomplish in 2012. And I am glad to know we are totally on the same page :)
We got home around 10:45pm and hung around waiting for midnight watching the different New Years Eve specials on TV. 2 minutes before midnight me and Jr woke up Diego and Alayna who had just fallen asleep about 5 minutes before... and joined my brother and my 2 nieces who were also falling asleep in the living room for the countdown. We cheered quietly because both babies and both 3 year olds were asleep (oh wait Juanito is 4 not 3 oops!). Hugs were exchanged between all of us and we were all off to bed. Party animals right?!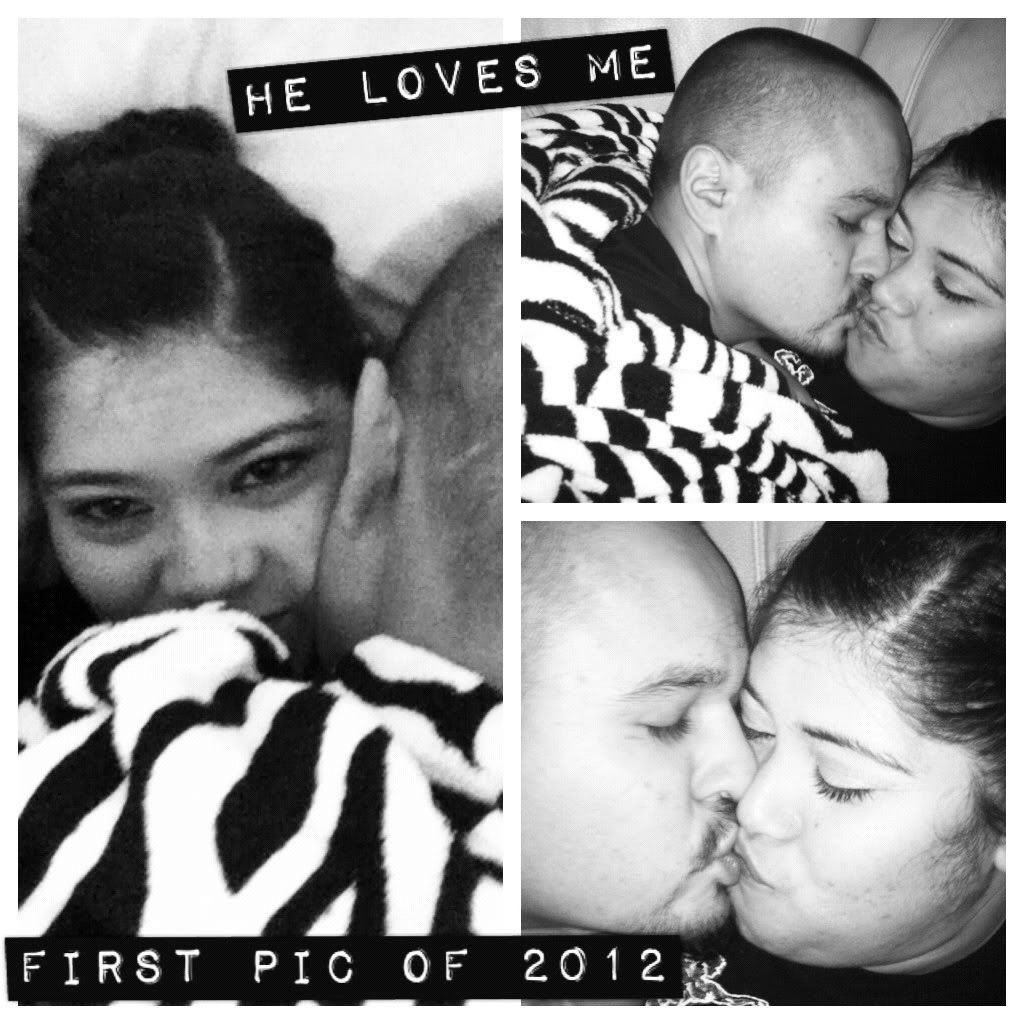 This morning I slept in. Thanks Hubby for always holding down the fort for me! And once I got up we all got ready and got the kiddies ready to head to the park.
My husband's new resolution is to spend lots of extra alone time with our son. My husband works soooo much and come home late and tired that he tries to devote a lot of time to the kids once he is here. But splitting himself 4 ways... and then adding me into the mix after work is not easy. Diego misses him more than anyone and he tells him all the time. The girls love their Daddy but they don't need the one on one time that Diego craves. So today he took Diego to buy a football and they played in the park a few hours while I had the 3 girls on the playground. Nothing makes me happier than to see my husband making the effort to make sure our only boy feels special. And to see my son with a smile on his face after 2 hours of uninterrupted time with his Daddy is priceless :)
As for me and the girls... we had a blast on the playground. Atalie loves the slides!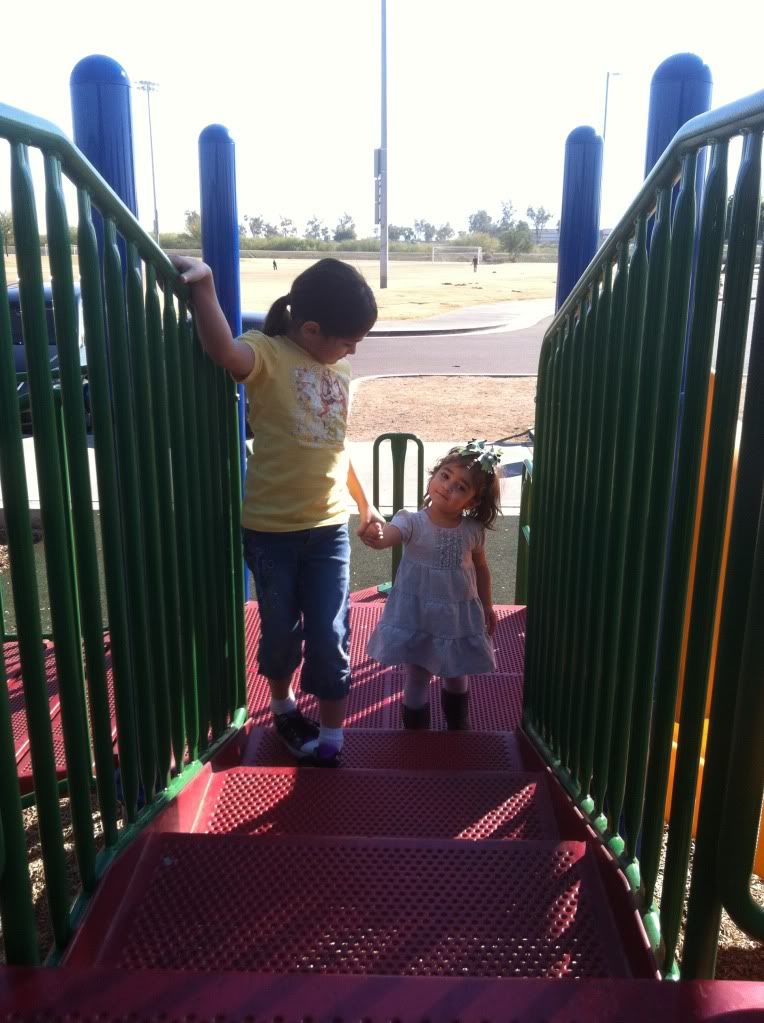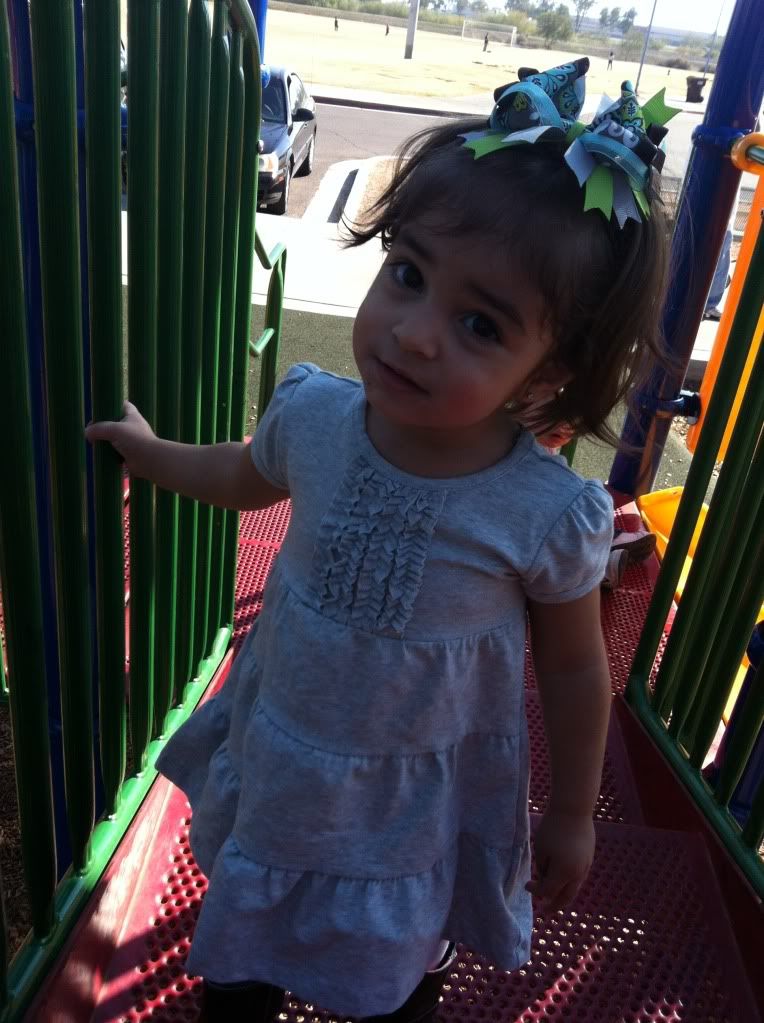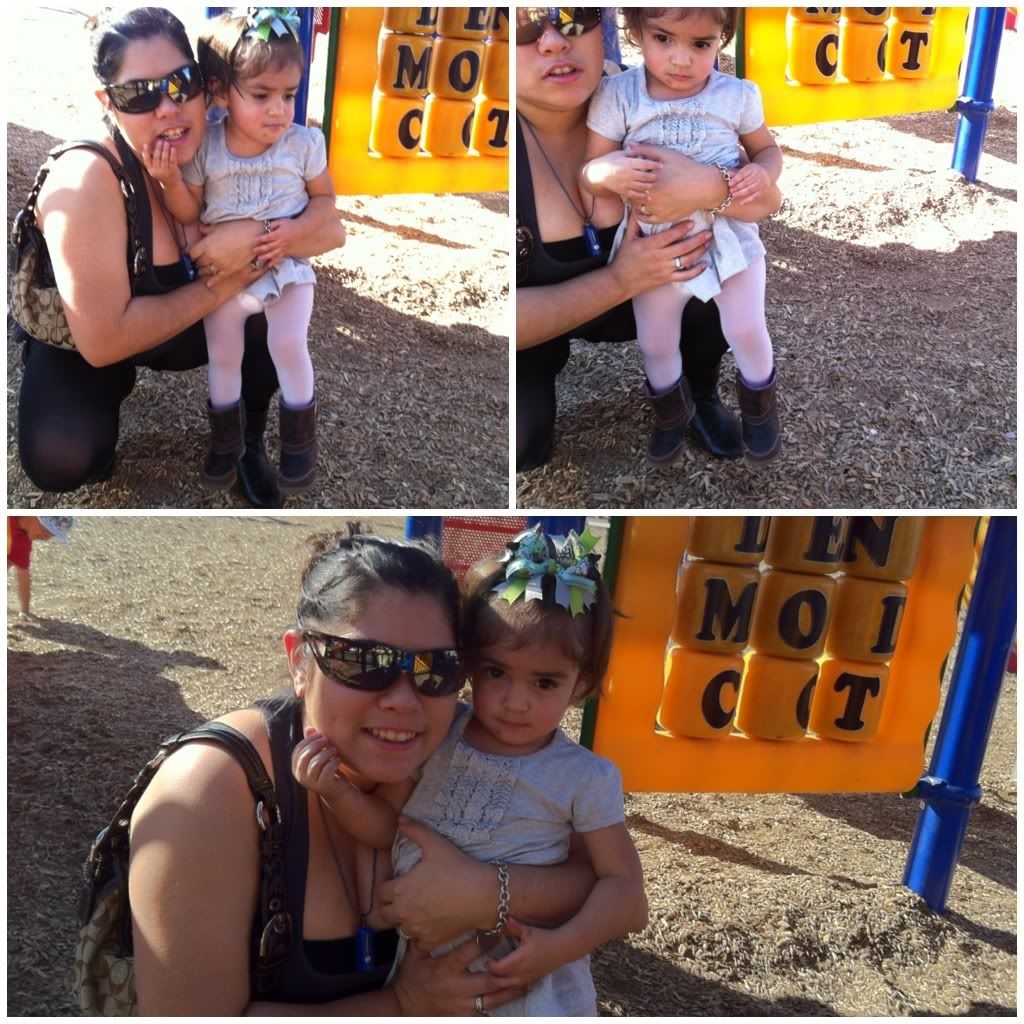 Afterward, my Daddy invited us to his house for a carne asada. His fiance Abby is in town for the weekend so we spent the rest of the day with them.
It's always a great time with my looney familia!