Today we had plans to go to the Science Center once again because the Husband had never been. And the kids just wanted him to see EVERYTHING! I baby sit my niece and nephew and my bestie's baby Connor so we knew we'd have a full load going there. But we're so used to it. But my sister-in-law Jen needed someone to watch her 4 kids that day and yup, that was me. With a little arranging we were able to borrow my husband's Mom's van because there was no way we'd all fit in my Suburban and we went in two cars. The morning was great. Jr and I were prepared to spend the day with 11 kids. We fed them all before we left. Everyone was being good and in the best moods. I was quite happy that everyone was so gosh darn happy!
Once we got there we made sure all the kids went potty before we started. The first destination was where they have the 4 and under play area so the babies could have some fun.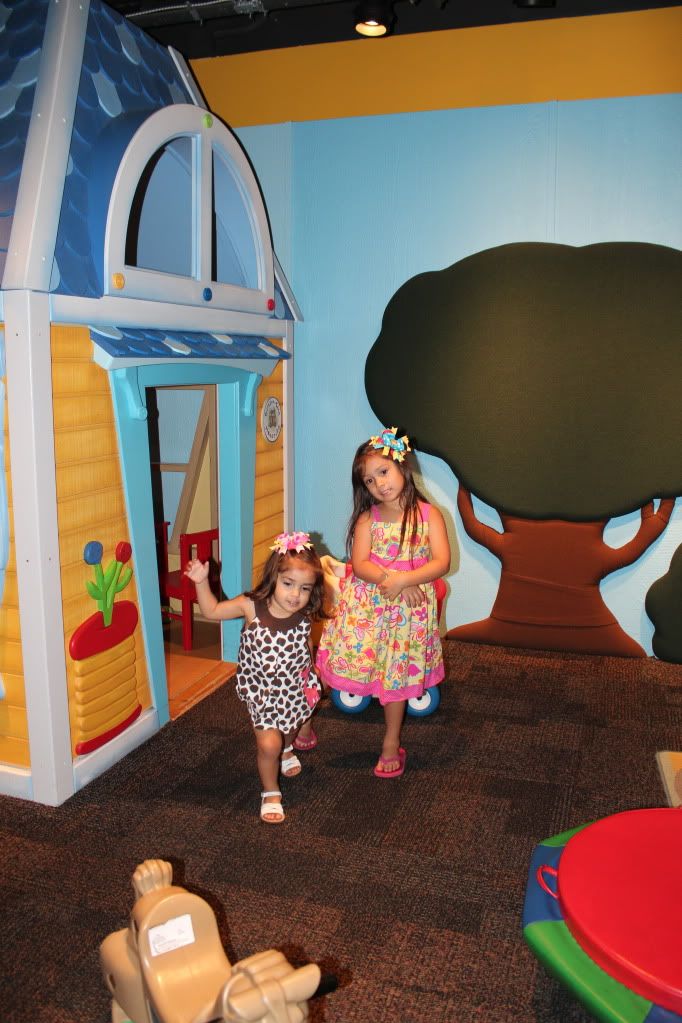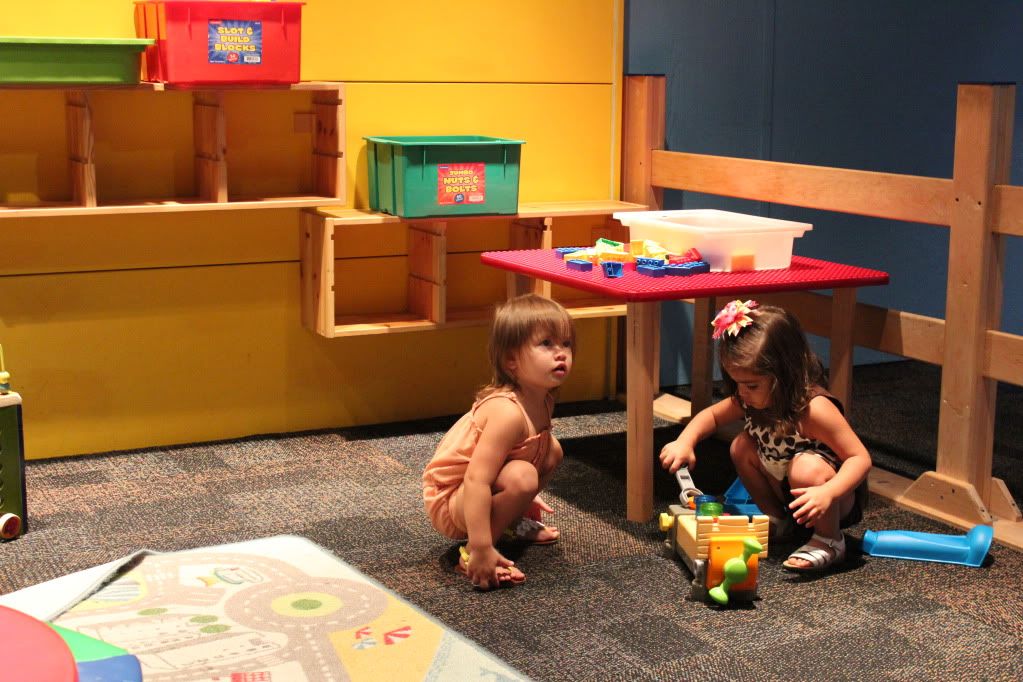 And not even 10 minutes into our wonderful trip... my nephew Ramon started crying. And if you don't know my nephew Ramon, he cries a lot and SUPER loud! So being that the place even with a good amount of people there it isn't very loud. I took him out of the area to try and calm him down. After he calmed down I took him back. But as soon as we were back with everyone he started crying again and screaming for his sisters to hold him. This happened a few times then my husband finally decided to take him completely outside the building where he continued to cry for 40 mins! While I stayed inside with the other 10 kids. Needless to say I didn't take pictures for an entire hour because I had to keep my eyes on 9 kids since Connor couldn't go anywhere because he was strapped into the stroller.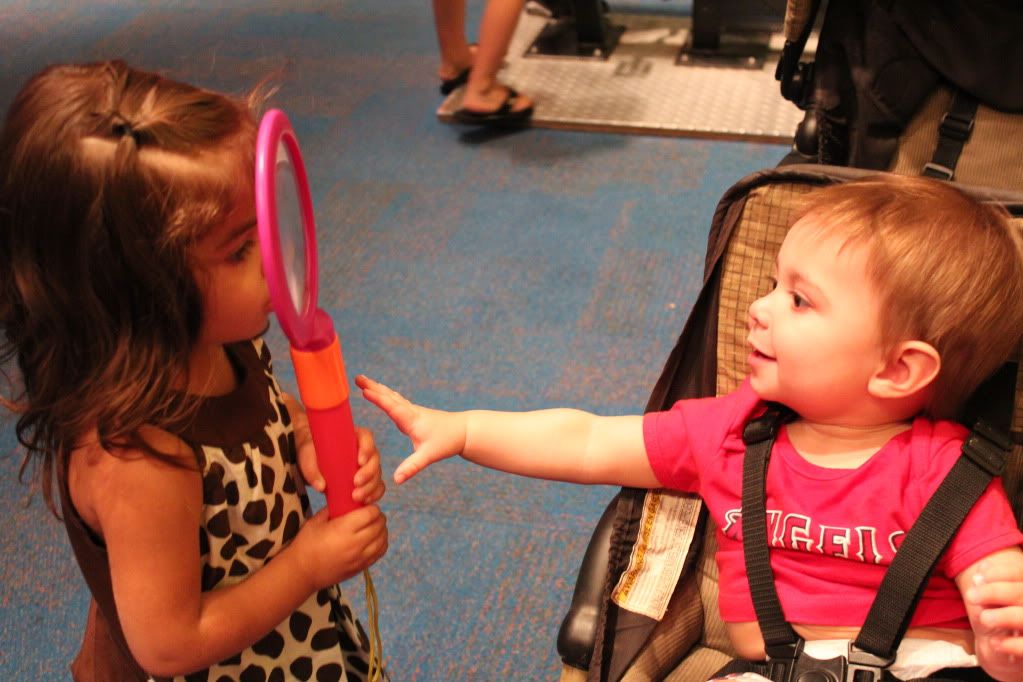 Finally I called my husband to come inside because the kids were so bummed they couldn't show him all the cool stuff they wanted to show him. We laid Ramon int he stroller and he slept the entire rest of our trip. I think he just needed a nap. And Jr finally got to play with the kids.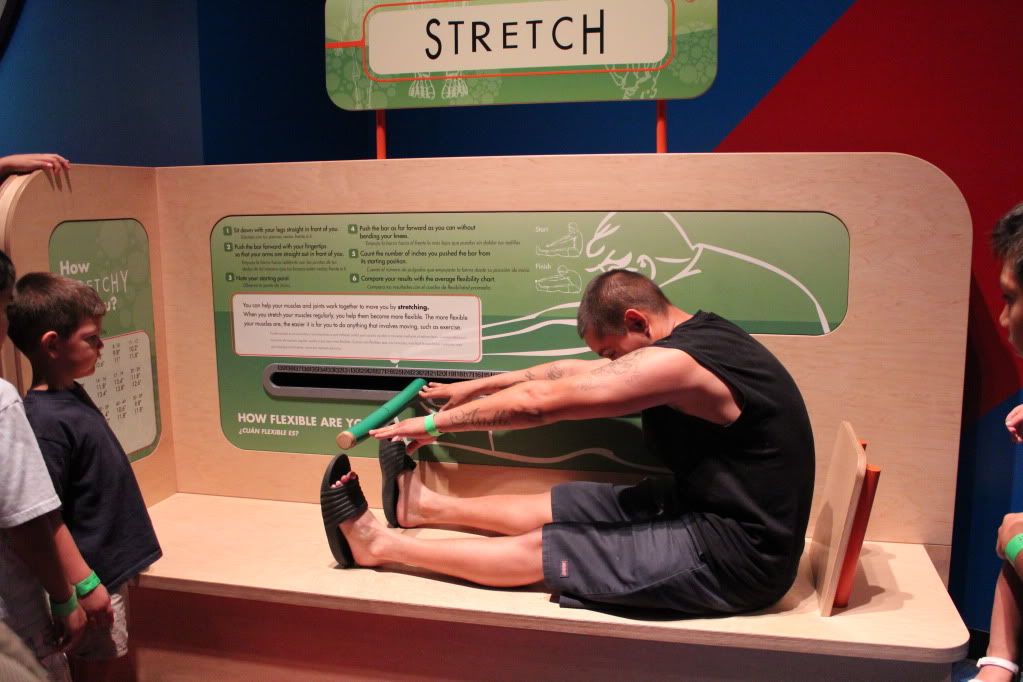 And the kids were super happy!
And we went into an area I didn't get to see the first time we went.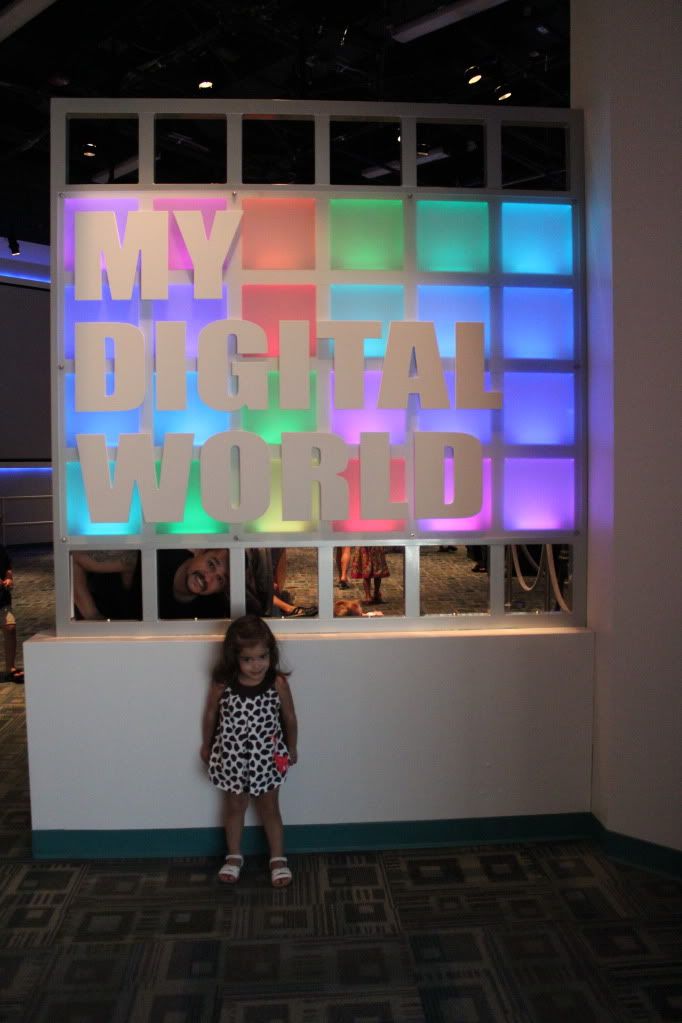 It was cool they had this screen that distorts your face and the kids thought Jr was hilarious!
My favorite thing was this white screen that you stood behind and it had all these little rain like things that poured down and kinda bounced off your silhouette. It was just so cool that we stayed there forever playing! This is Ducky, Jr, and Diego on his shoulders.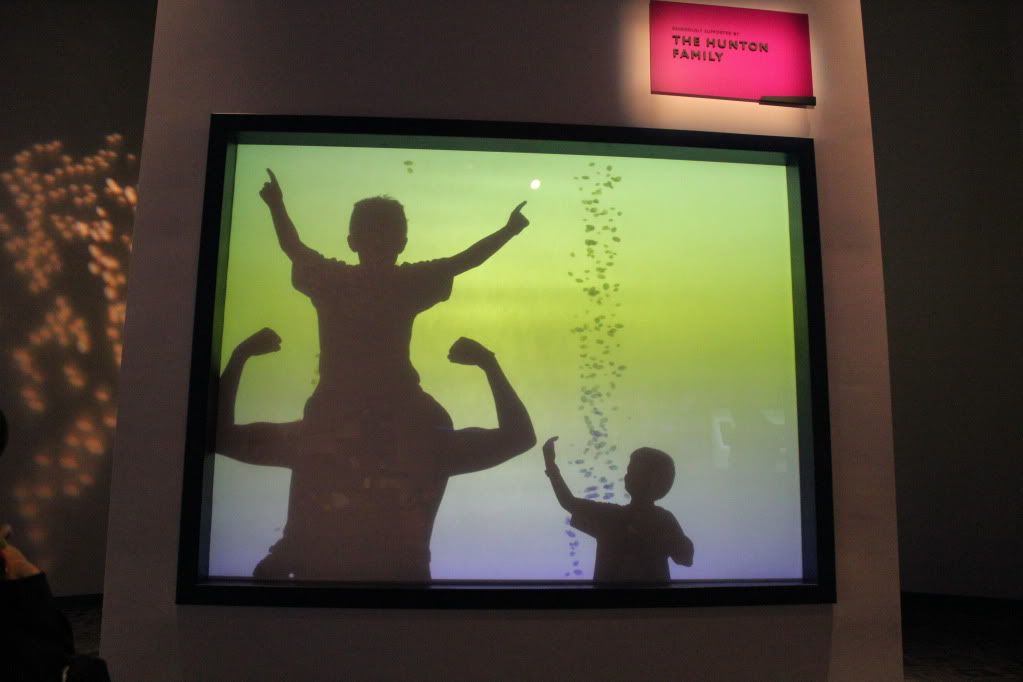 Me and my 4 kids.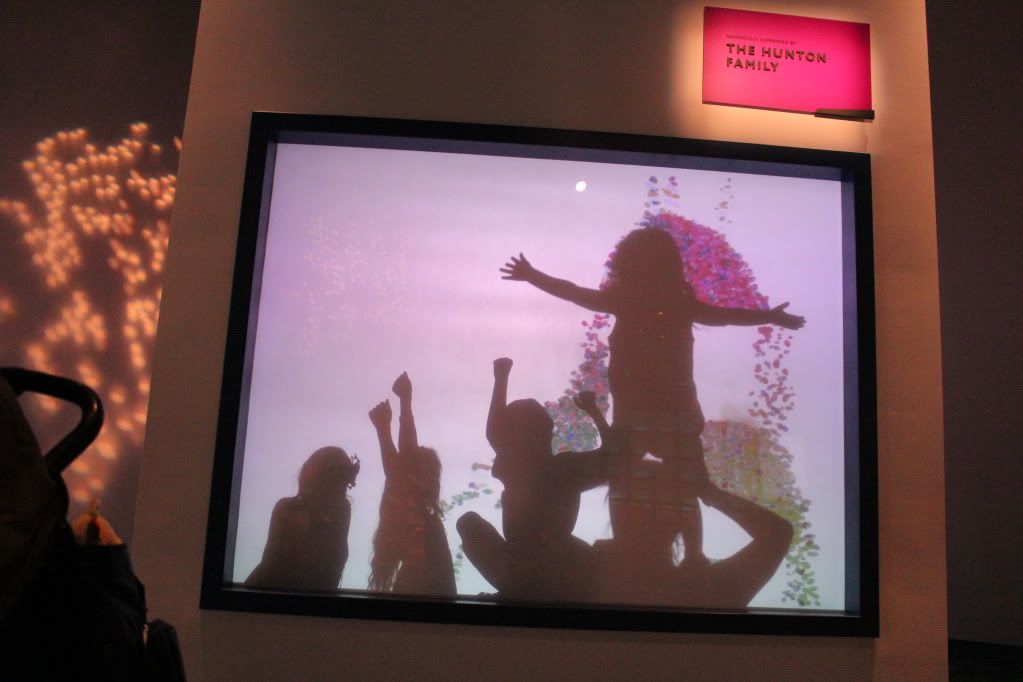 My nephew Ducky and my niece Laila... and my arm cuz Laila was scared.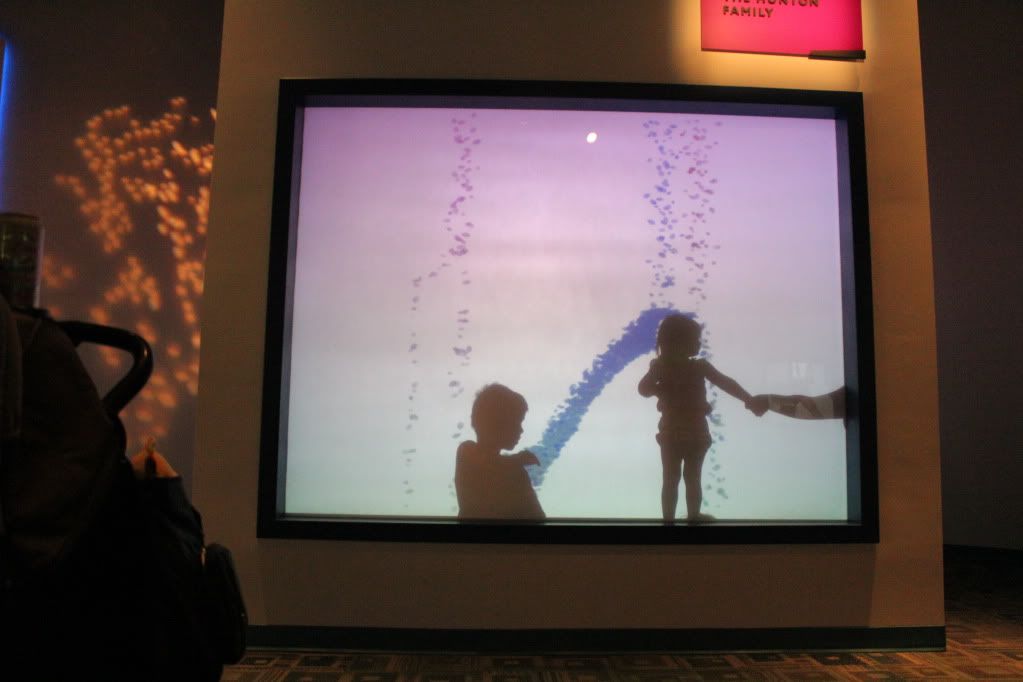 My nieces Tallynna and Brianna
And my and my nieces as Charlie's Angels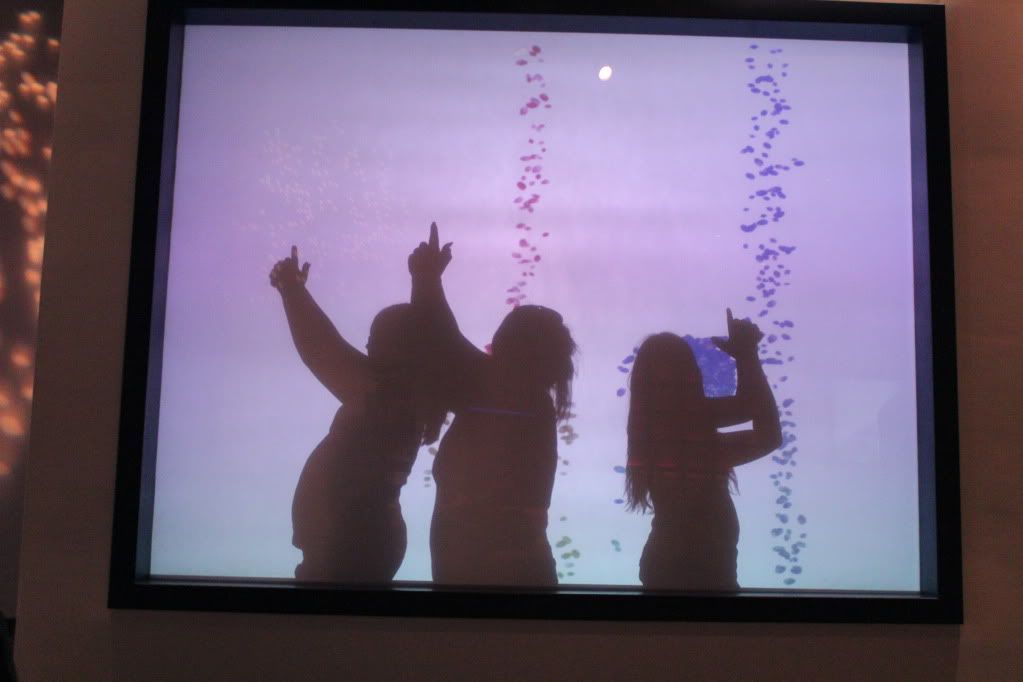 Then we went into the Forces of Nature area cuz we wanted Jr to see the show they play there. Easily my favorite part. I snapped a couple pics before other random people started filing into the area. I stayed out of since we had Connor and Ramon in the double stroller and I was carrying Arielle who is scared of it. But we stood by the rail and still got the same effect.
And then we decided to go home after only about 2 1/2 hours because we were so tired from the first hour where Jr dealt with a crying baby and I watched 10 kids alone. But before we left I wanted a quick picture since we had all 10 of my parents grandkids together.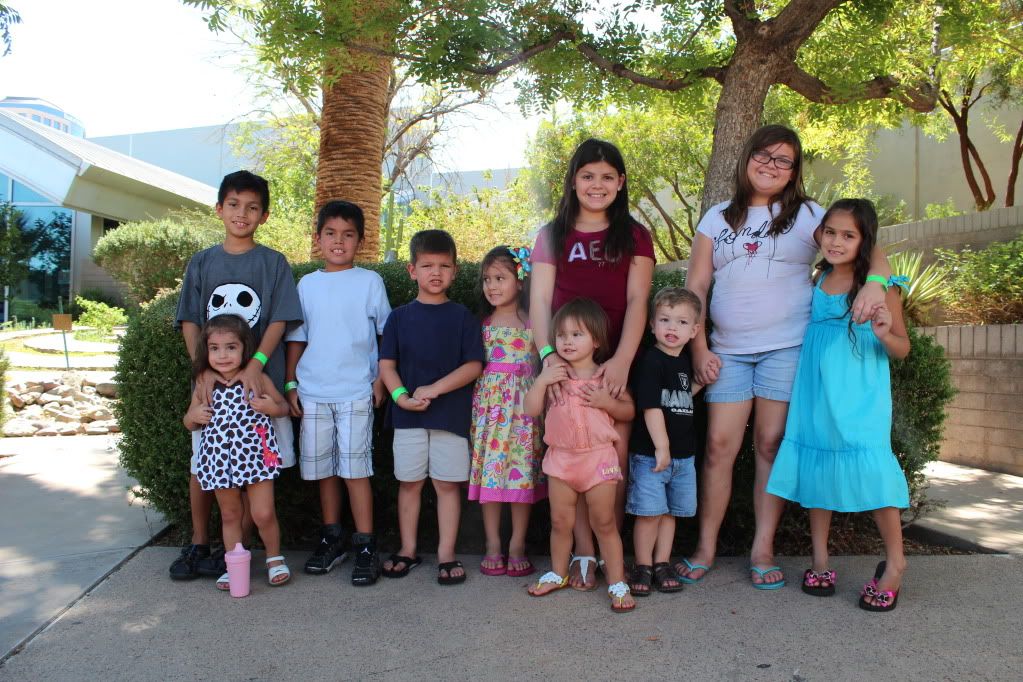 And of course, an outtake :P