I will go back to regular posting when I can. Still no internet and being so busy I rarely get a chance to go to my parents to use their wireless even if I live 5 minutes away. I just need another day off.
But let me tell you we're still alive and here's what we've been up to for now:
Alayna loves playing outside the apartment... and posing. Nothing new there.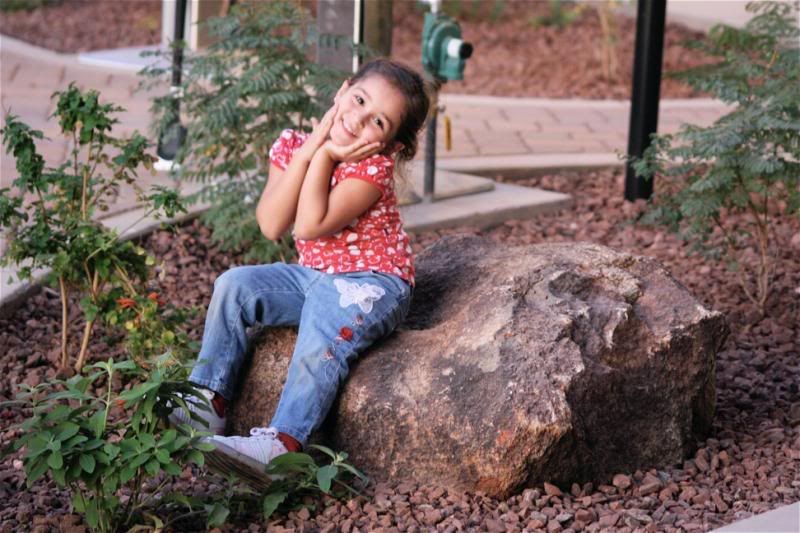 Last week Alayna got her hair braided. She was adorable.
That night we took Diego, Alayna, and our nephew Anthony to the movies to see "9". It was boring. But it was a fun outing with the kids.
I've been spending every moment with my kids. And since we have no TV or internet we do all sorts of fun stuff together. I like it better than them wanting to watch TV all day.
And Arielle and I get a lot of alone time when the two olders are at school.