My husband's family got together and planned a surprise 50th birthday party for his Mom. We all pitched in and she had no clue about it. Hence the surprise factor. The plan was we were going to dinner (just her kids and spouses and familes) and she had to be ready by 5pm. By 4:45 we had all met on the next street behind her house and once we were all there we paraded into the house. Some 50 people being led by a mariachi. We walked the long narrow hallway to her bedroom only to find her in a long nightgown asleep in her bed. Boy was she surprised to be woken up by a singing mariachi and a million of her family members staring at her.
It turned out to be a great night for her though. Lots and lots of people showed up. She was so happy, and drunk, but most of all happy.
My girls were so cute!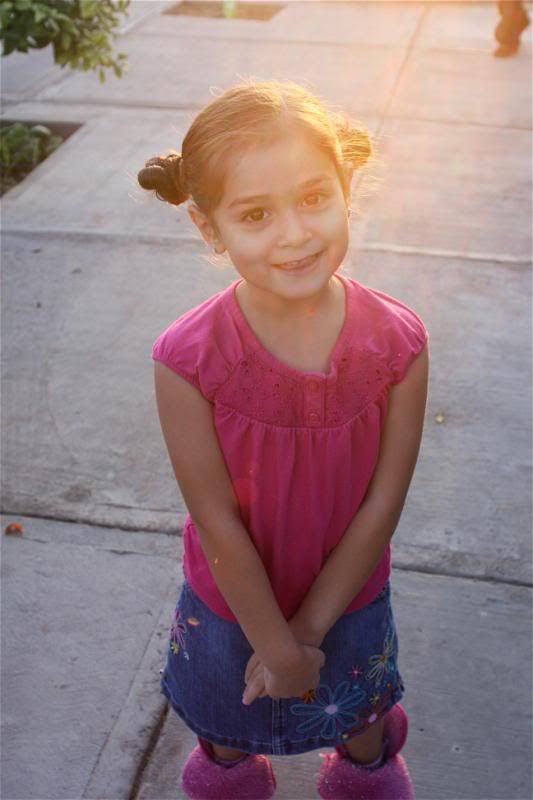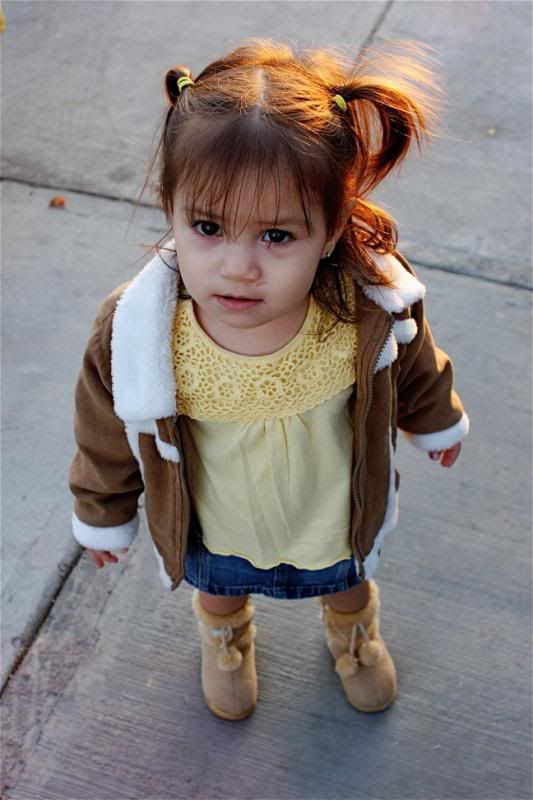 Best Buds/Cousins!
The Pregos grabbing our food and leaving. We had to make an appearance at our Fall Exhibition for my Dad. So off we went!
So here we are at the exhibition
Arielle was stuck like glue to my Daddy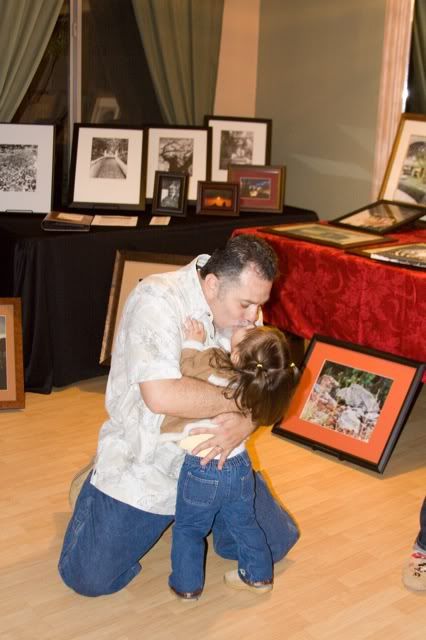 And Sindi and I had a belly bumping contest. I think she won!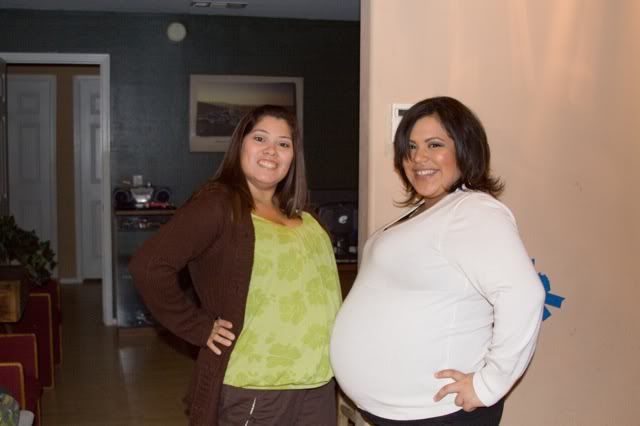 Once we cam back from the exhibition Arielle was mad at her Nino... who loves her oh so much!
My boys with the birthday girl.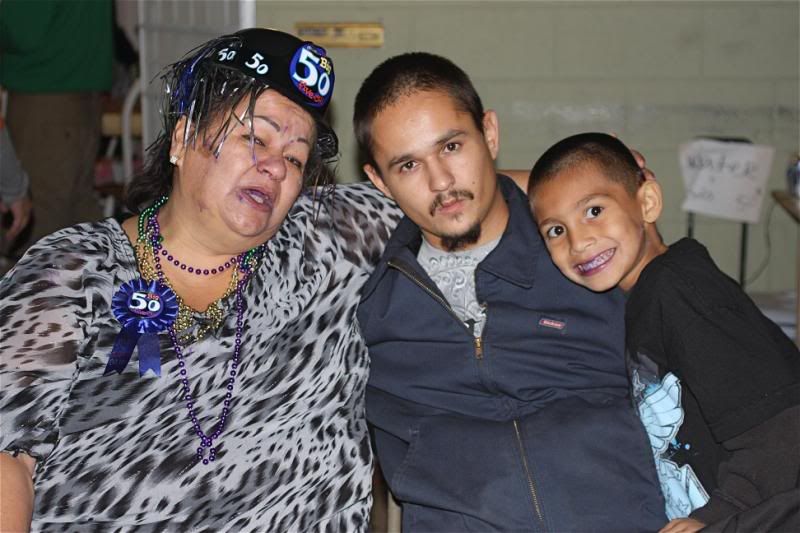 And her other two sons...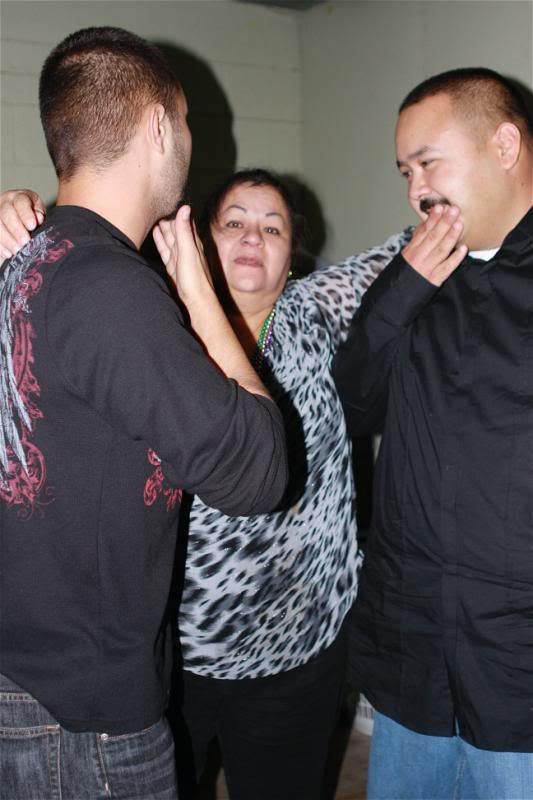 And I got once of her and all her kids!
Here's Alayna and her cousin Evony. Alayna is 3 weeks older than Evony but Evony is like a head taller!
Towards the end of the night most people ended up in her living room watching Paquiao and Cotto... it was hilarious how many people squeezed themselves into every crevice of that room.
And last but not least... my mother-in-law and I. We have a love/dislike relationship but I enjoyed celebrating with her anyway. I still love the lady we just don't always see eye to eye and both of us don't have a problem speaking our mind. But we're Jr's favorite women so he likes this picture.