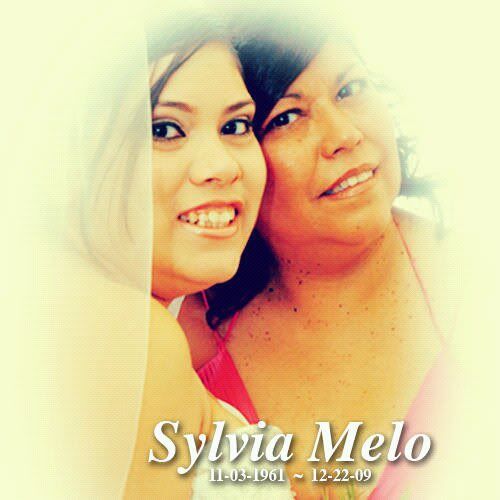 I have been trying to start this post all day and instead I am just sitting here staring at this picture I uploaded and the white blankness underneath. Trying to find the right words to express what I feel today and everyday. But truth is there isn't the right words for me to even begin to portray what life is like. So I guess I will just start with the random thoughts I have had running through my head.
My Grandmother (my Mom's Mom) passed away when I was just 2 years old. Although I got to meet her, I never knew her. When I was old enough to realize and ask questions I asked about her. All I knew is she had died. But my Mom never offered any information about her. And at a young age I always had the feeling of don't ask about her because my Mom didn't want to talk about her. She never talked about her. And the things I did hear would be when I would hear random stories of my Mom's childhood and she or someone else mentioned her. As I grew I began to somewhat piece together what type of person she was. I knew she was loud and wasn't afraid to whoop some ass when it came to her kids being bad, my brother being bad, and to anyone in the neigborhood that dare mess with her family. She was a seamstress. She made my Mom's wedding dress. She made all my Mom's clothing. My Mom was the oldest and the only girl for 10 years until my aunt came along. So my Mom was very spoiled and her Mom made sure she had a new outfit for every occassion and all the new styles before anyone else did. She could cook! She was stubborn and had a temper. Her favorite holiday was Christmas and she went ALL OUT every year. I knew this because when I was a child my Mom was rarely "there" for Christmas. Christmas always reminded of my Grandma and so until she had Grandchilden, Christmas was a holiday that didn't bring her any spirit. My Grandma took very good care of her family. She was a giver and very much the head of her family. And that's easy to picture because that was MY MOM. Minus the fact that my Mom couldn't sew. So picturing my Grandma was usually pretty easy because I feel like I lived with her clone. At least that's what I have always imagined in my head. But that's really all I knew.
When I was a teenager, I decided to ask again. I had so many questions in my head. When was her birthday? I knew she was a scorpio because my Mom had mentioned a few times that her and her Mom both butted heads alot because they were both scorpios. When did she die? What did she die from? What was her favorite color? Did she like to dance? Sing? Do anything else besides sew? I mean I really knew nothing about her. She did eventually tell me that her birthday was November 15th. But really that was it. And I was always too afraid to ask her more because I always felt her hesitation when I brought her up. Mainly I wanted to know her. I wanted to know the woman who always brought a look of pain to my Mom's eyes when her name was brought up. And I always wondered... How did my Mom deal with that?
I have always ALWAYS known my Mom to be this strong woman. Fiercely independent. A woman not to mess around with. A woman who wasn't afraid to tell you the truth even if it was hurtful. A stubborn, sometimes short tempered woman. For a woman her size she packed a big punch for sure. But a woman to show emotion? No. Rarely. I never saw my Mom cry. I never saw her be sad. She hid it well. At least to us... because now that I look back as an adult. I know she did cry... and probably a lot. Probably in her room at night when we weren't around. And I always used to think to myself. She must really have a lot of grief because she never shared her memories of her. Of course she would! She was 24 years old when it happened! 24 years old! And although married with 2 chilren she was just a baby herself. Who could be ready to lose their Mother at 24 years old?! That always stuck with me.
It stuck with me so much so that on my 25th birthday I woke up to my husband telling me Happy Birthday... and I opened my eyes and the first thing out of my mouth was, "I am 25. I am past the age my Mom was when her Mom died." Why I evenn said that is beyond me. I didn't look at it as an accomplishment but I did think... I still feel like a child. My Mama still does everything for me when I mess up. She is still here to pick me up when my world is crashing down around me. She is still here for me to make sure I take my medicine when I am sick. She makes sure I have liquid because she knows even though I am 25 I can't swallow pills. And if I have to take a pill she is still here to crush the pill in between two spoons and mix it with water and force feed it to me like a baby. I was pregnant with the 4th baby at the time and she was there to rub my feet, my back, put my shoes on and tie them so i wouldn't have to bend down. Buy me anything I wanted to eat when I wanted it because to her a pregnant woman's cravings should never be left unsatisfied. She was literally my everything even though she would get so mad at me and tell me I was a Daddy's girl who was spoiled rotten and I didn't deserve it. She never failed to tell me that middle children should be the neglected ones and not spoiled. But she went ahead and continued spoiling me anyway. I knew with her as mad as she would get at me... and boy I could get her to yell at me a lot... she would always love me. So on my 25th birthday I sat and thought... Now I don't understand how she could have handled losing her Mom when I was at the same age. It seemed like in was absolutely impossible to live through.
And then it happened, exactly 2 months after my 25th birthday and just 3 days before Christmas my own world came crashing down on me and I was in that very same position. And yes... it did seem like it was something that was impossible to live through. Losing a parent, a loved one, but especially a Mother brings you pain to a level you didn't even know existed. A pain that is so indescriable that you just have to have lived it be able to even understand. People say they can relate... and to some degree this is true if they've ever lost someone close to them... but I also would think... "No you can't. You've never lost a parent. There is no way you can relate." The only feeling I can imagine being the same, if not worse, is losing your own child. Then tell me you know what I am feeling. And to have a loss that was so completely unexpected is even worse. I now understand what people who lose loved ones in accidents must feel. One day everything is fine and in the blink of an eye you're whole life is altered. I would never wish this pain on my worst enemy. Living every day with a void in your heart that could never be filled. A happiness that you will never get back. And a tear in your eye that will never go away. I understand there is a far greater plan, everything happens for a reason, but it's still totally and completely unfair.
There's not a day that goes by that I don't think of my Mama. Not a day that passes that I don't try and preserve her memory for the sake of my children. In the two years that have passed I have learned this. Time passes in the blink of an eye. Life goes on and yes it is still beautiful. There is still so much to be excited about, to be happy about, to be thankful for, and above all you don't get but one life to live. Good and bad we can't look back but only go forward. My Mom definitely taught me that and still it whether she knows that or not. And from her I have learned that I never want to keep anything about her from my children. I want them to know everything they want to know about her. I want them to always know her because they are too small to have the memories. And she was worth knowing! And as ironic as it may be... my Mom hated Christmas because it was her Mom's favorite holiday... I love Christmas even more now because my Mom passed 3 days prior. As if I don't already have enough to celebrate that season for... it's even better to celebrate my Mom's life as well.
So Merry Christmas Mama. I miss you more than ever. And I love you to infinity and beyond.