*I started this post right before I had Atalie and then finished it when I came home from the hospital with her. But I never posted it. I am not sure why but I saw it in my drafts. Maybe I just forgot. So here it is... and Thanks Jen for the inspiration!*
"I've been to church
I've read the book
I know He's here, but I don't look
near as often as I should
Yeah, I know I should
His fingerprints are everywhere
I'd just slow down to stop and stare
opened my eyes and man I swear
I saw God today"
"...all seemed to fade away
in the shadow of that hospital at 5:11
I saw God today"
"I got my face pressed up against the nursery glass
She's sleeping like a rock
My name on her wrist wearing tiny pink socks
She's got my nose, she's got her mama's eyes
My brand new baby girl
She's a miracle
I saw God today"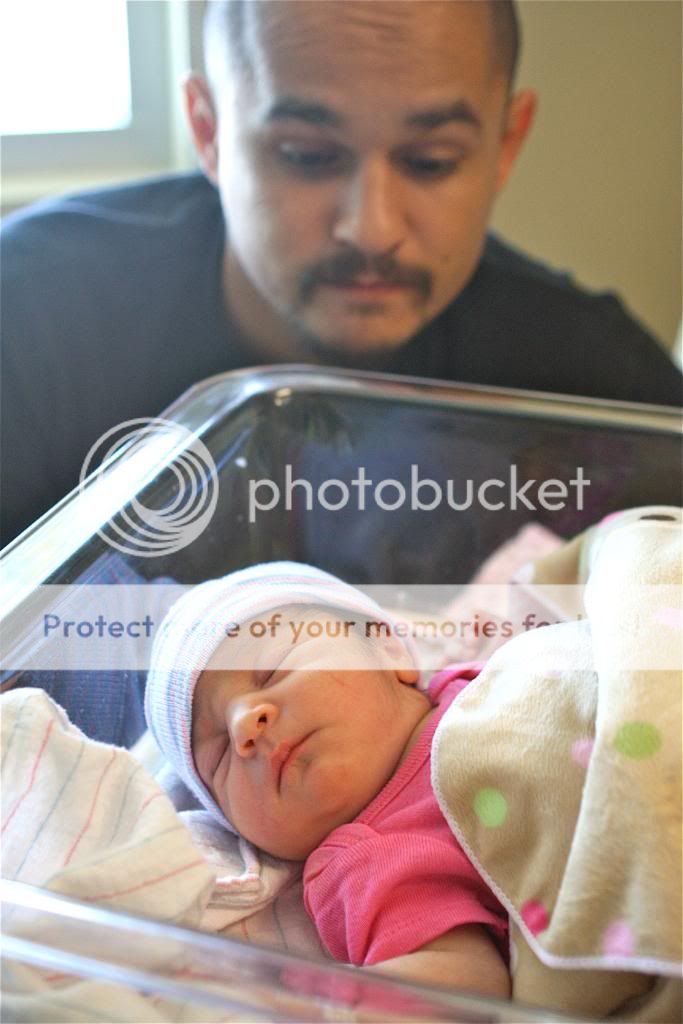 Song: I Saw God Today - George Strait