My husband woke up and decided he wanted a family day. At first I didn't want to do anything because I woke up with a itchy throat and a runny nose. Plus I could feel a slight headache in the works. But he assured me if I showered and we took the kids to the park we'd all feel better. So I got ready.
And when he said family day he meant the whole family. So we started calling everyone. He headed to the store to buy drinks and chicken and such. Picked up some carless family. Loaded up both cars (both the truck and my van were at capacity) and headed to the park.
Best idea ever!
It was a warm day... and perfect for just being outside. The kids ran around happily. We ate. And I even got a sno cone! I have been wanting one for a few days... ever since Jr and I went to get hot dogs and the cart had sno cones too. And there was a lady there selling some... and she had like 20 flavors! And chamoy! Heaven!
So here's a glimpse into our day:
Cousins: Izais, Ducky and Diego
Just some of the Fam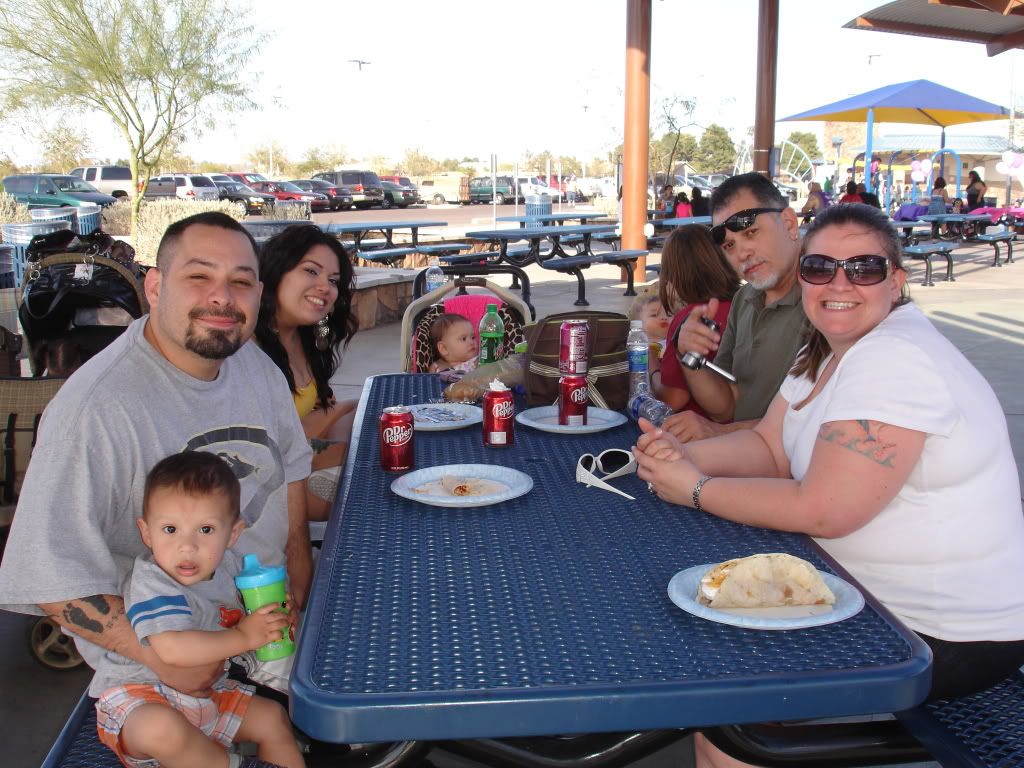 Tal loves her Grandpa!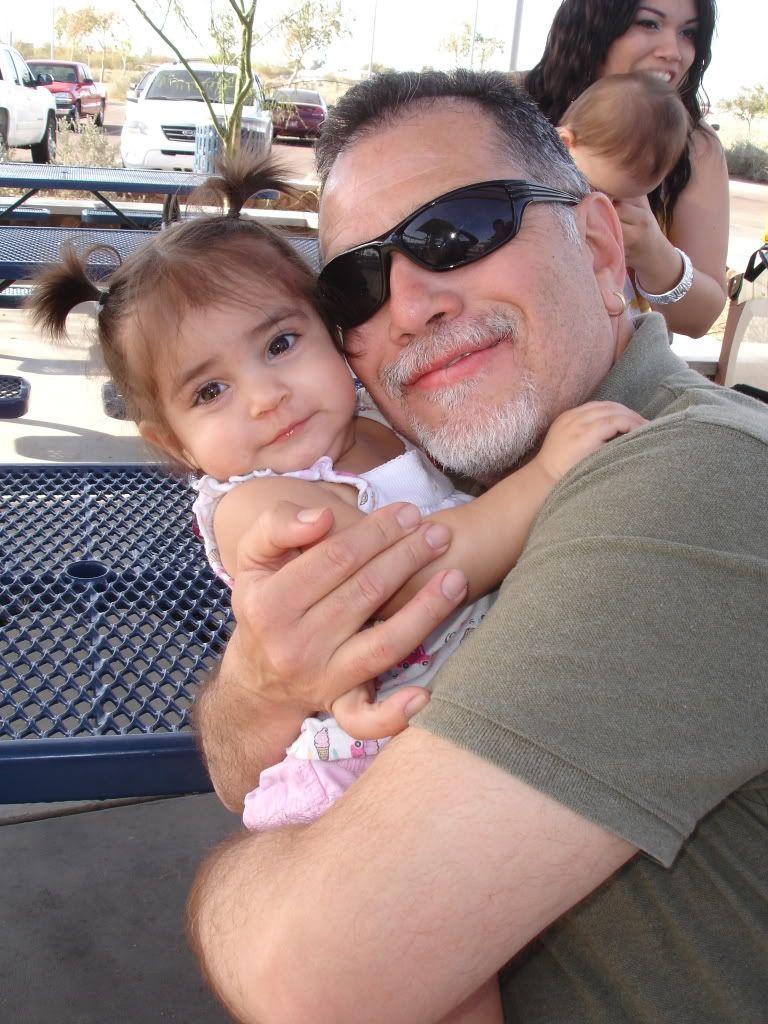 And so do I... err my Daddy I mean...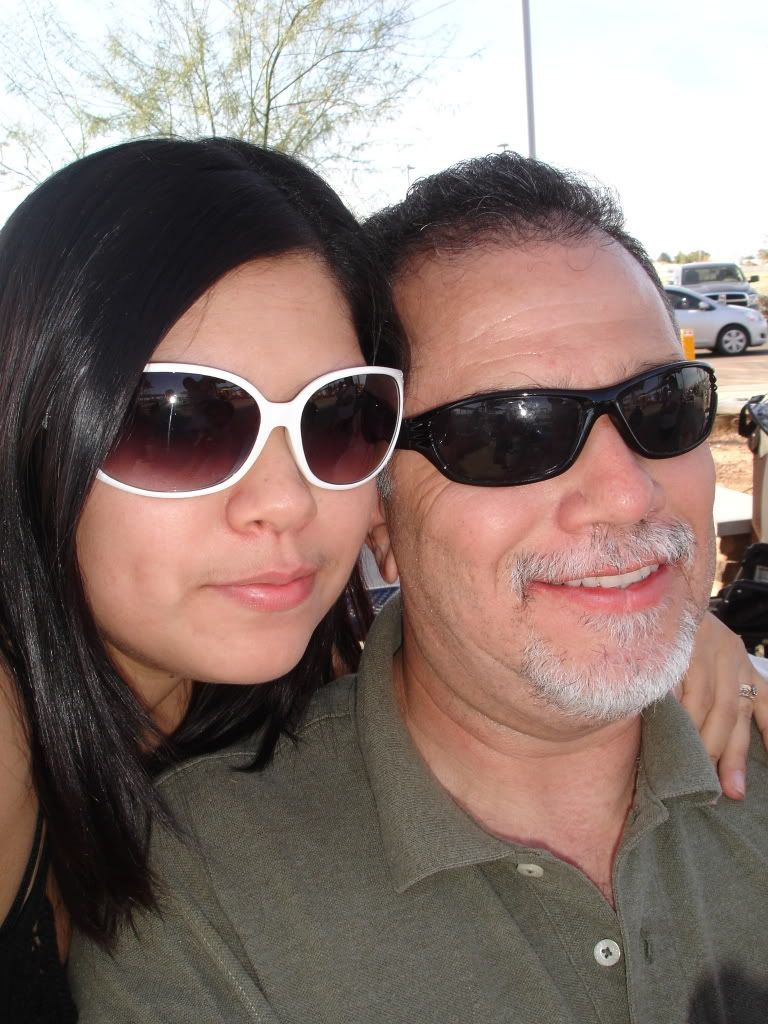 My Little Arielle
This is the family man... loves being with the family.
My sister, my sister-in-law, and Me!
My pretty baby! Love of my life!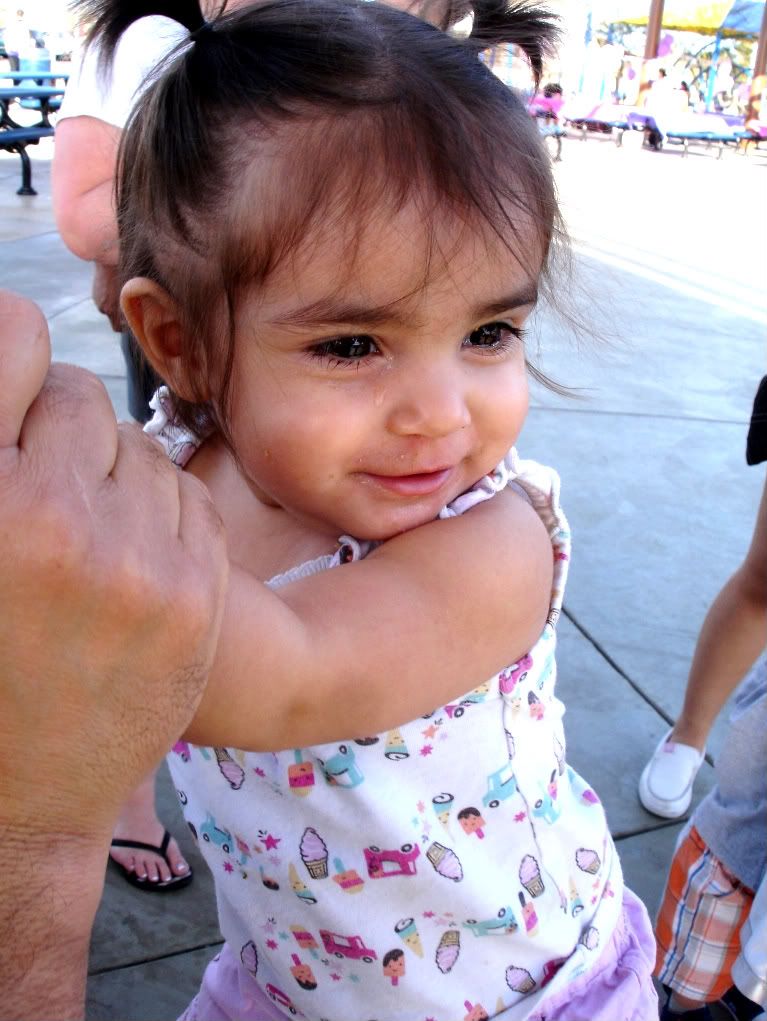 My neice Laila!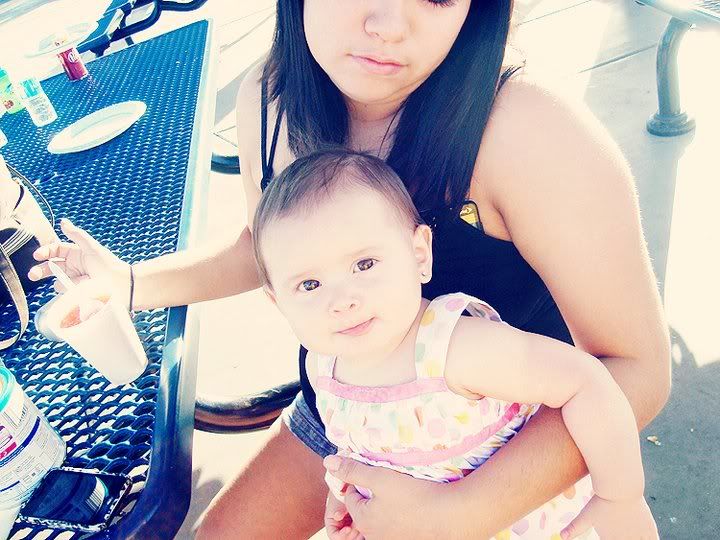 We took all the babies to the swings. They loves that! I can't believe they will all soon be ONE!
Ramon (March 19)
Atalie (April 8)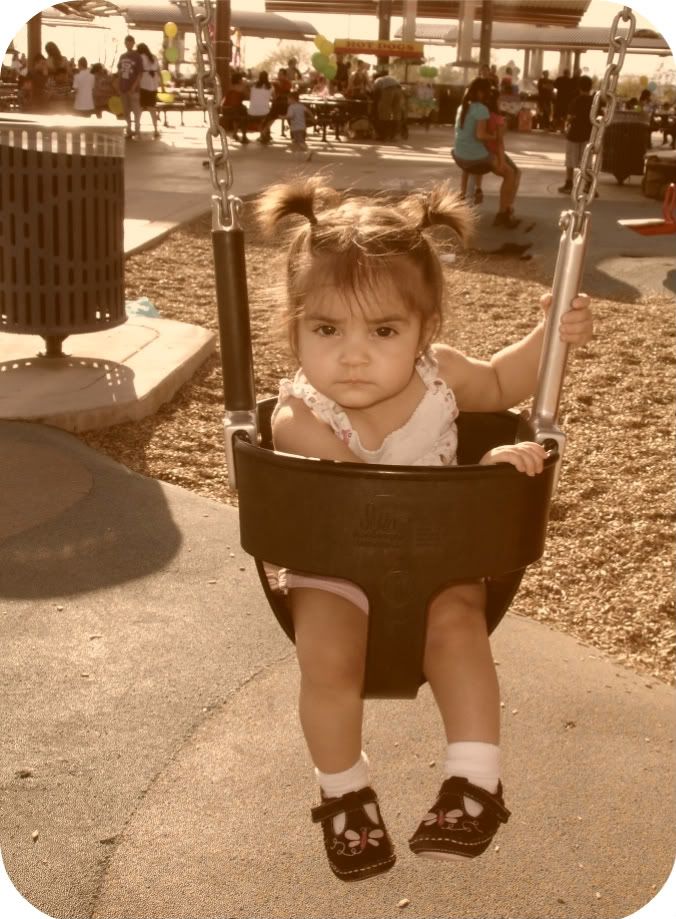 Laila (May 25)
And after a few hours it was time to go...
But not before snapping a few of my kids together. But Arielle is NEVER normal.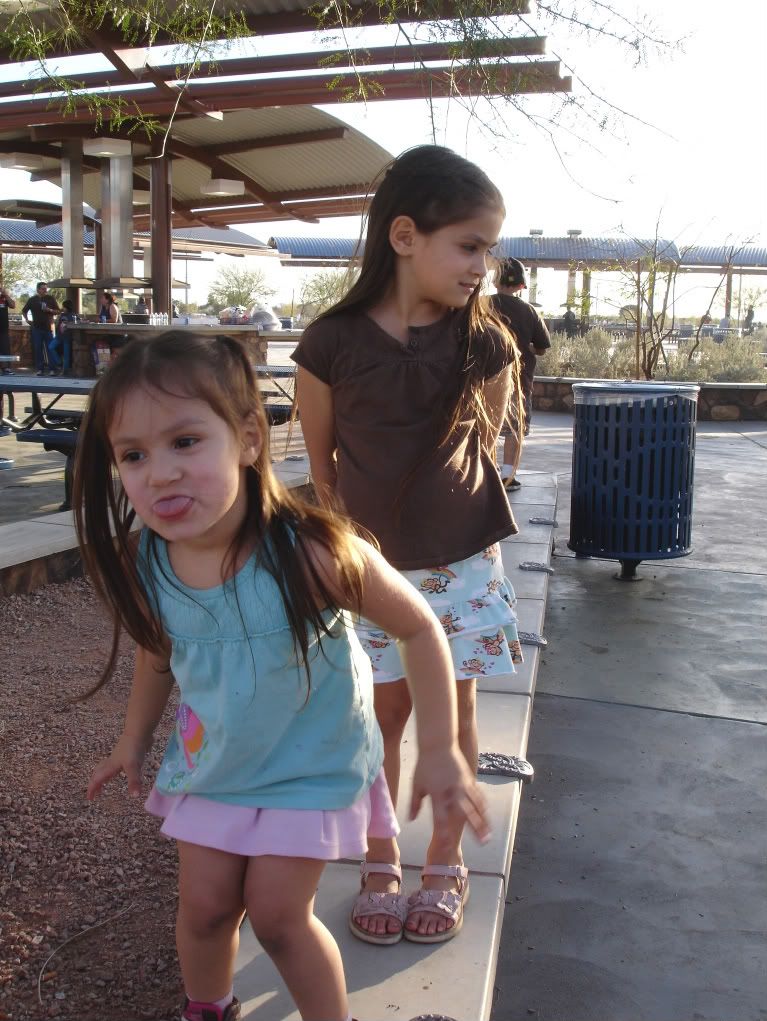 Ahh... what a great day!