Since Diego's birthday is Sunday (and like every year so far) I decided to take cupcakes to his class to celebrate! With Jr's new awesome work schedule he is off Thursday-Saturday so he got to go with me this year. That sure was a treat for Diego. He loves when his Dad is involved in anything we do because he used to work so much. So this had him pretty excited.
We got to go into his class and he handed out the goods.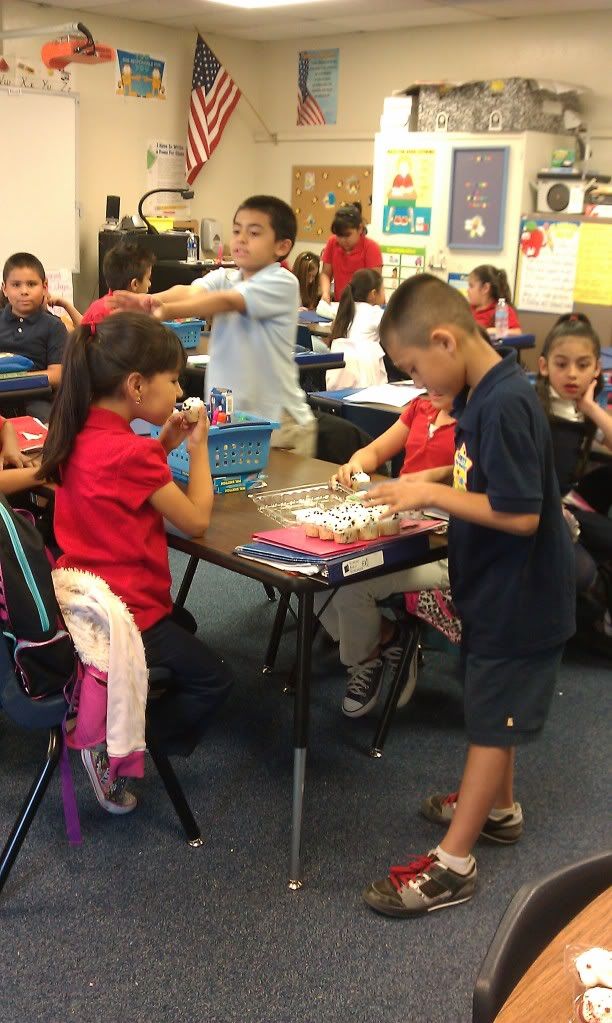 It was adorable to see him up there just soaking in the attention when everyone sang to him!
And since it's his weekend... we let him decide what to do tonight. He chose the park. So we bought a pizza, loaded up the dog, and headed to the park.
The kids enjoyed their dinner...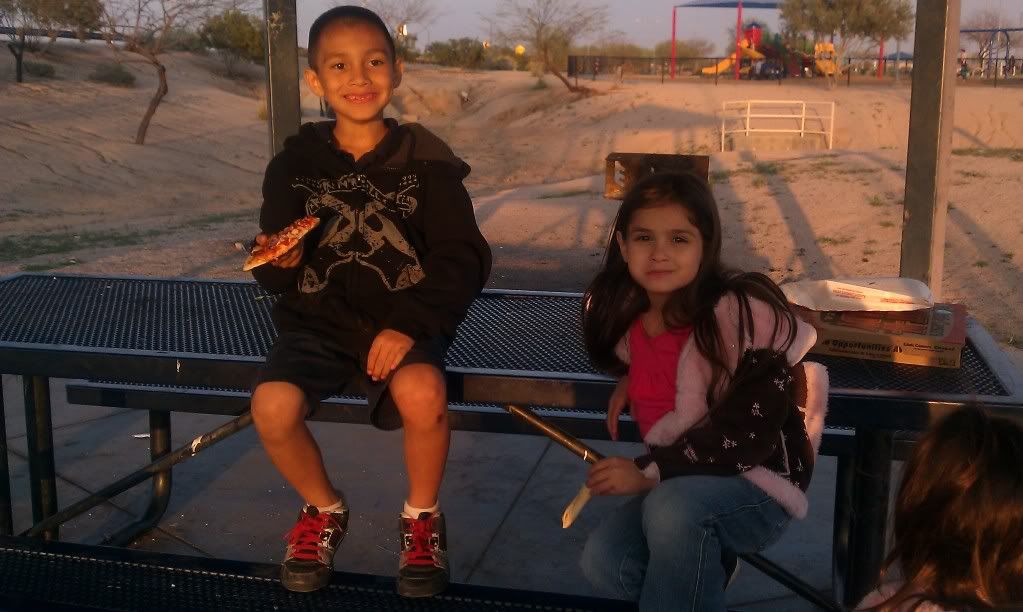 Even Atalie who loves bread!
Arielle and I hung out while Jr took Diego and Alayna to play with Hazel in the doggie park.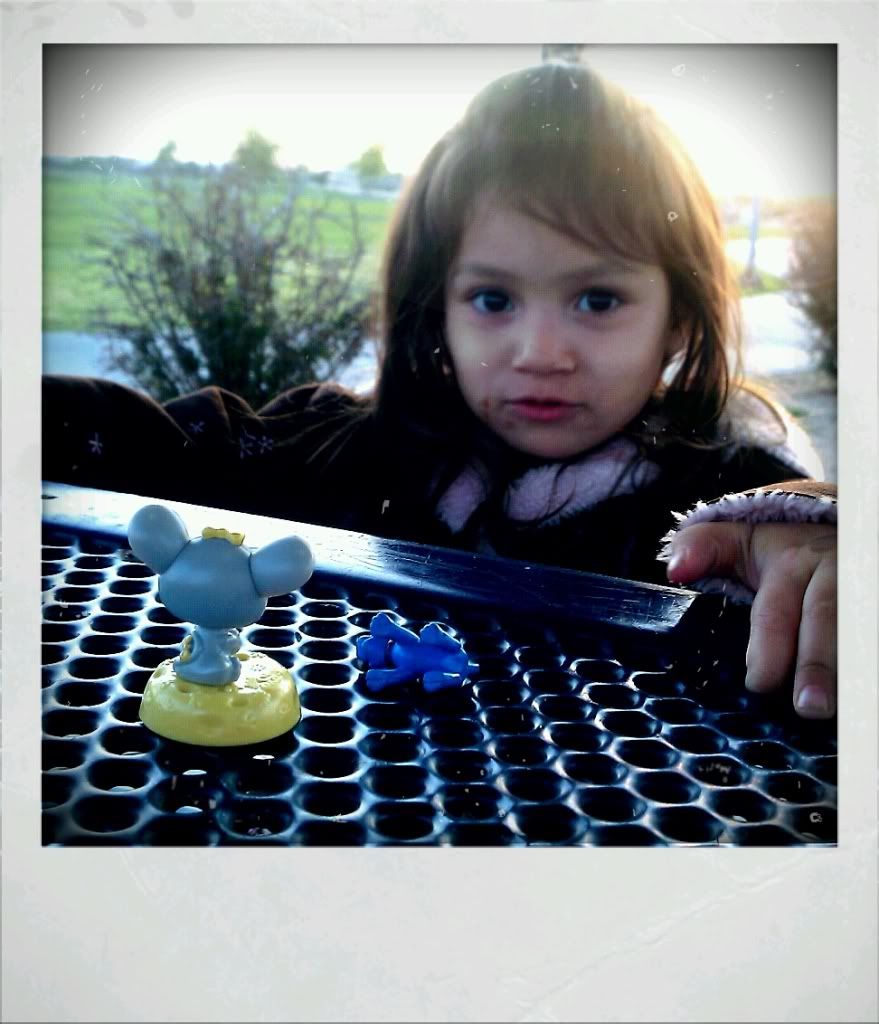 Arielle is my little Best Friend Ever... she tells me this all the time!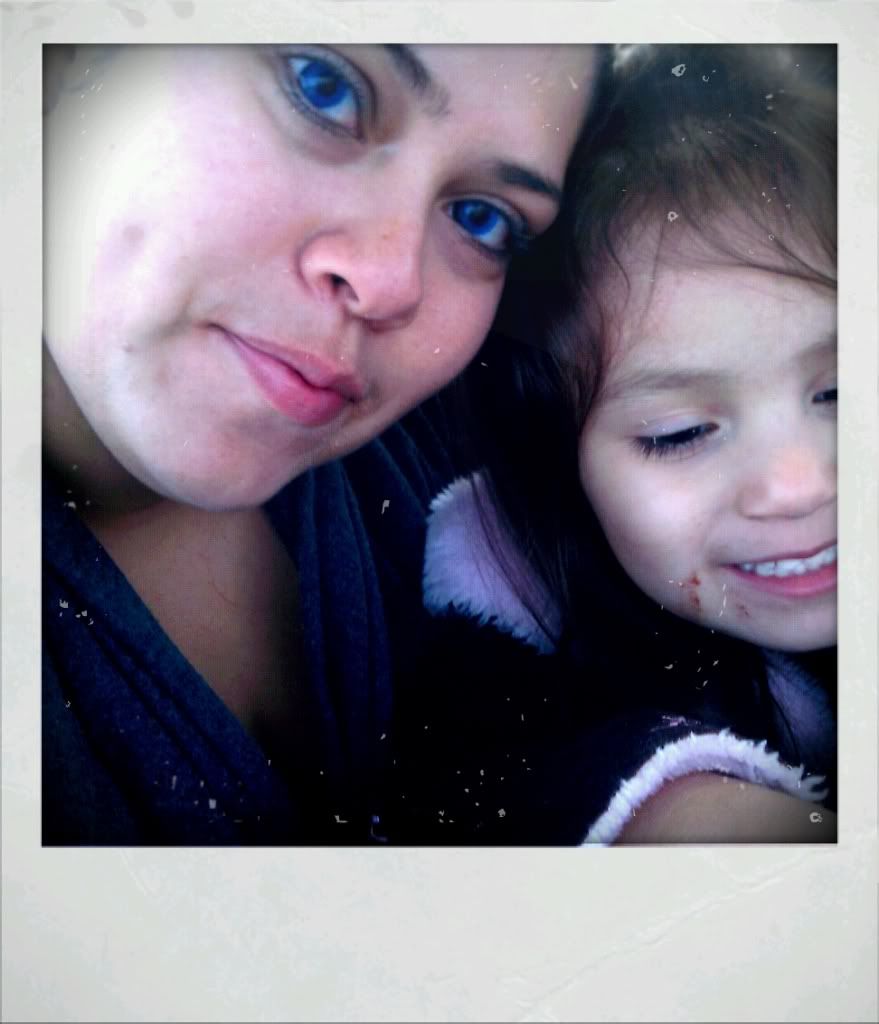 And the rest of the time was spent on the playground.
It was a completely cold night for some reason and I was miserable. But the kids had a blast.
I am still cold. And I have been home for hours :/