Let the birthday party season begin! A lot of this is my fault... 3 out of my 4 kids birthday are within a 12 day timespan. BUT there are a few other people in the fam who have birthday in the next few weeks. Actually well into May!
Birthday season kicked off. (As if we already don't have birthdays every other week anyway... but this time of year it's literally one after another.)
So we started the weekend by taking a roadtrip to Tucson for the day yesterday. And we had two birthday parties to go to down there. Surprisingly this wasn't for my family... but for Jr's family.
Who paints their nails on a roadtrip? I do!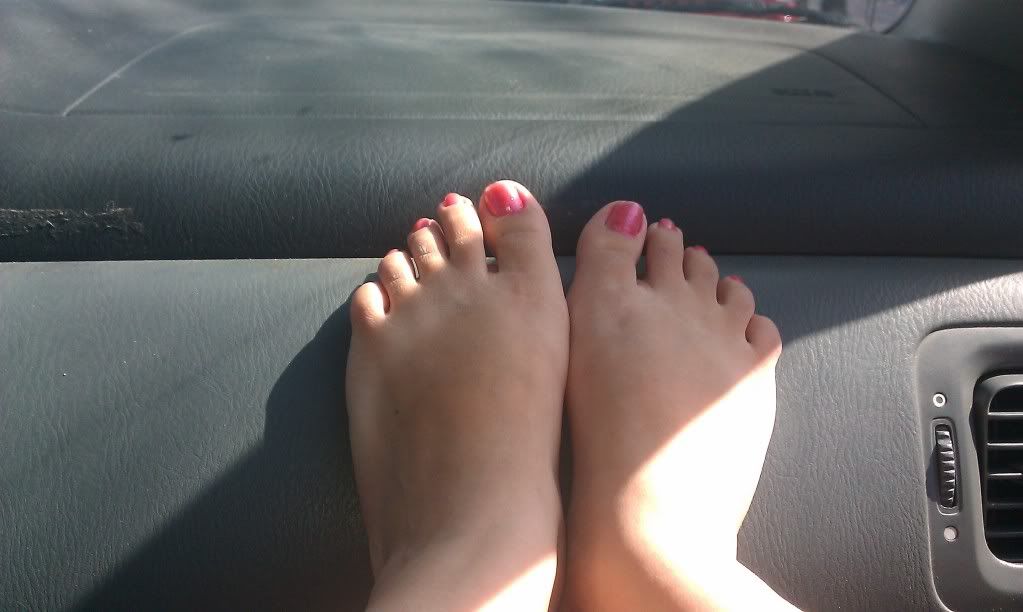 The boys all rode together in my sister-in-laws van
After a hamburger ketchup on a white t shirt mishap by my nephew Anthony we had to stop at Ross before the first party to buy a new shirt.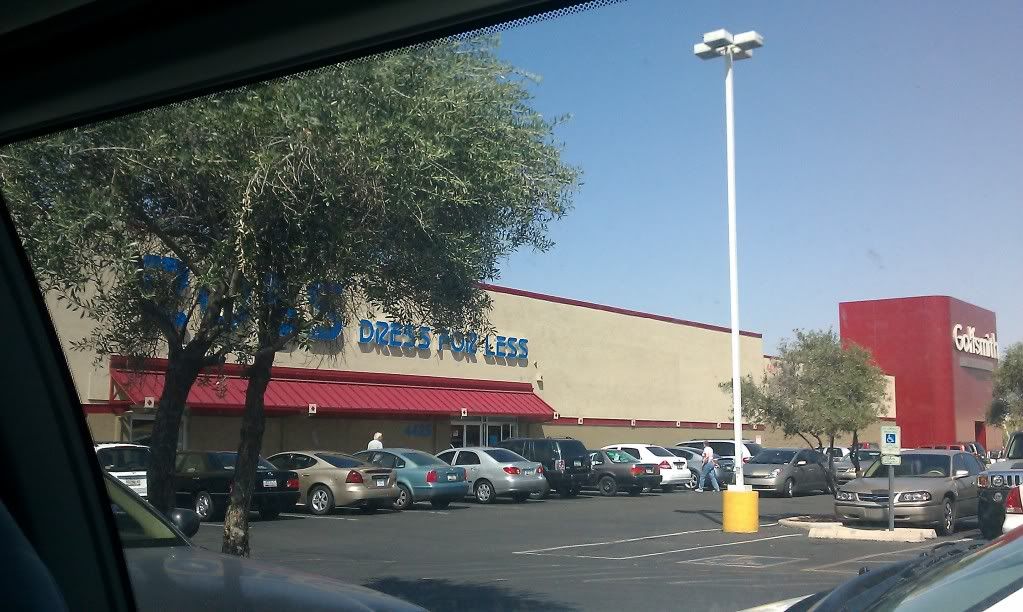 Thus making us a half hour late...
First we went to Kristen and Mykel's party at Pump It Up. I hadn't been in a while but I was so excited. I knew I would have a blast. And boy did we ever. My sister-in-law and I took the kids up and down up the giant inflatable slides. And boy did we ever get a workout. But fun indeed!
And Atalie decided to use her newly aquired walking skills and walked herself all over the place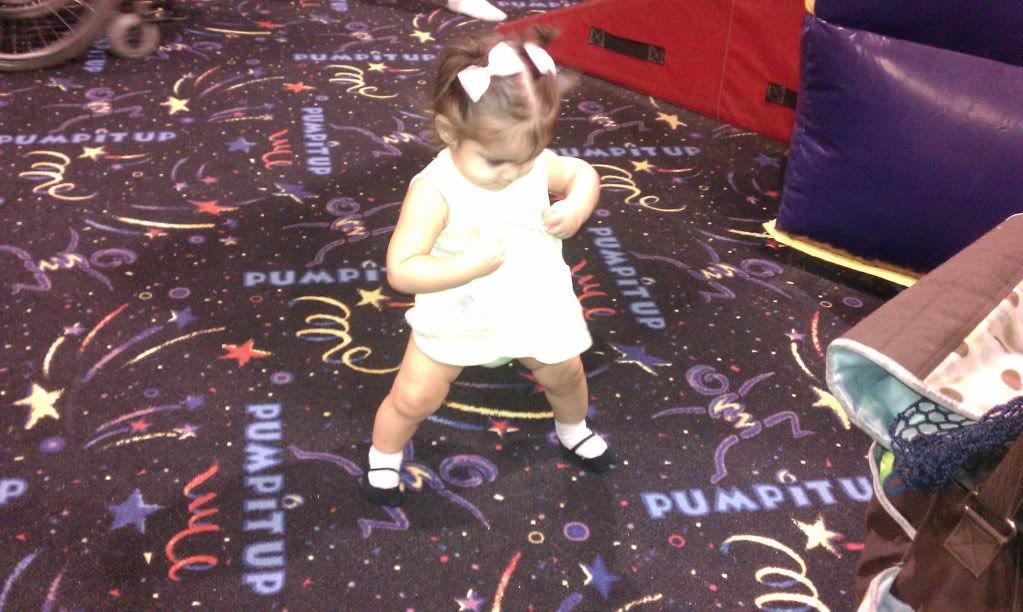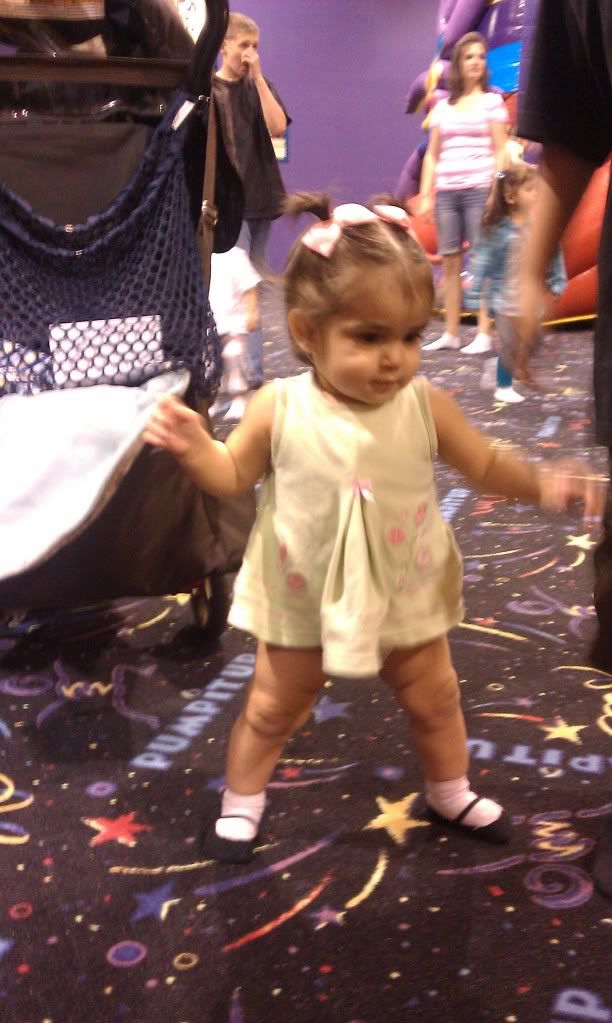 After the jumping the kiddos enjoyed the party room with pizza and drinks!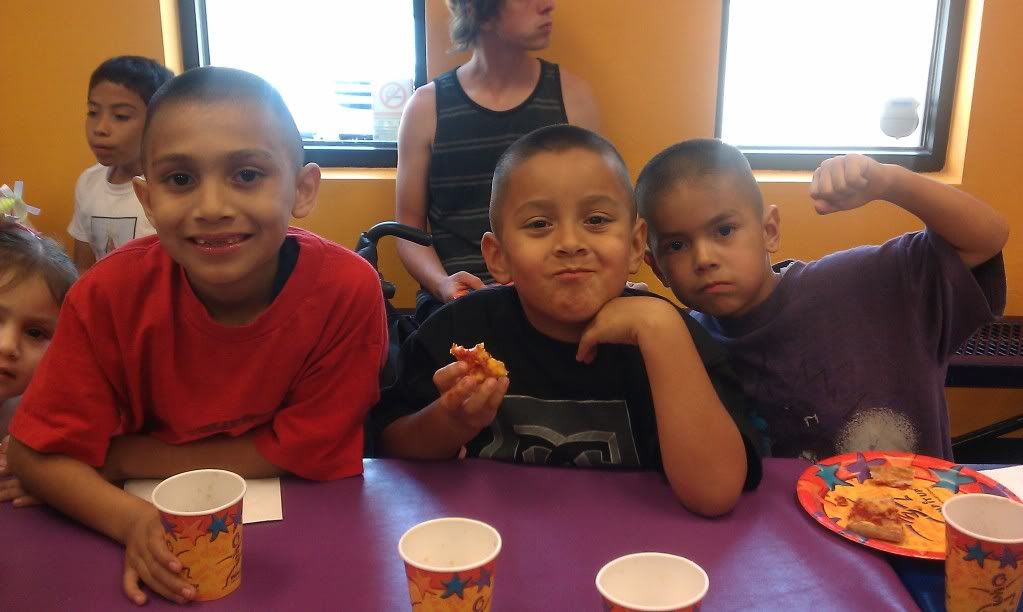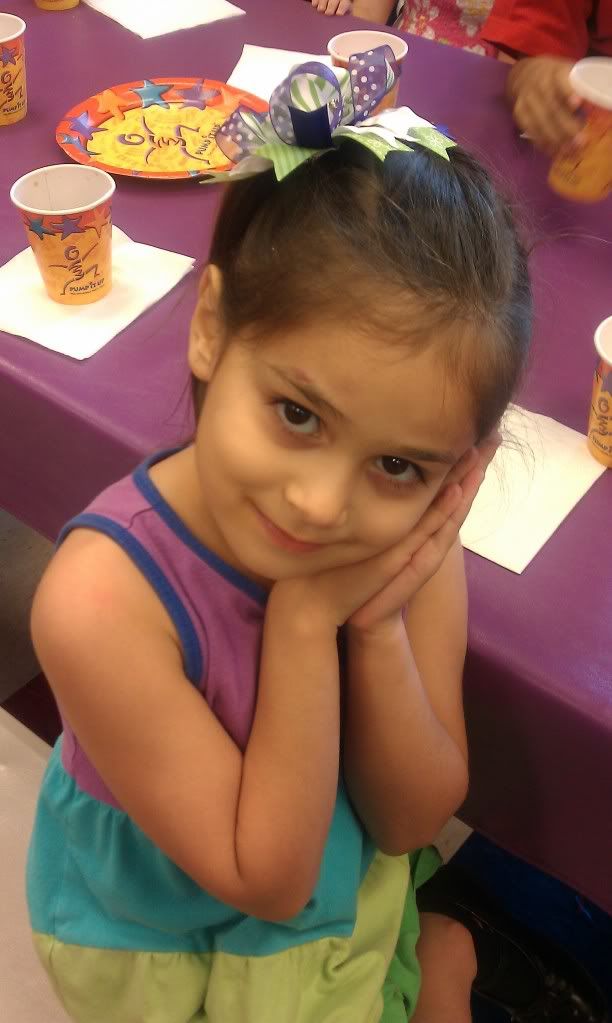 And then it was done and we headed over to the second birthday party. Which was the 2 little girls whose party we were at younger cousin Damian. His party was at his house though and they had some really good tacos and a bouncer set up for the kids.
And we hung out there the rest of the day.
Alayna is like the Little Mama and she loves to help with Atalie even if Atalie doesn't want help...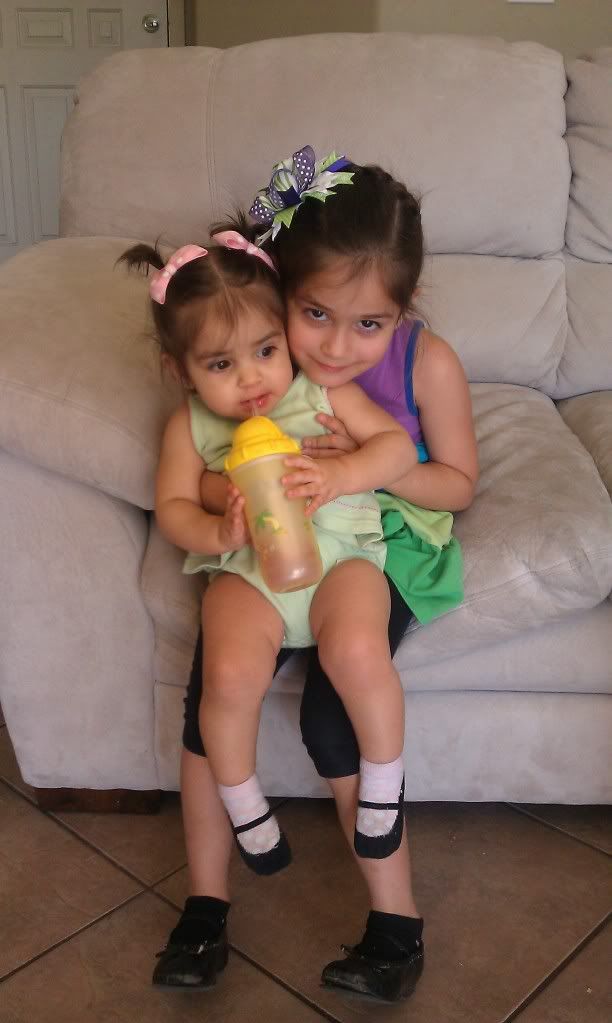 But Javi sure did like Alayna's help when they cruised around the yard together...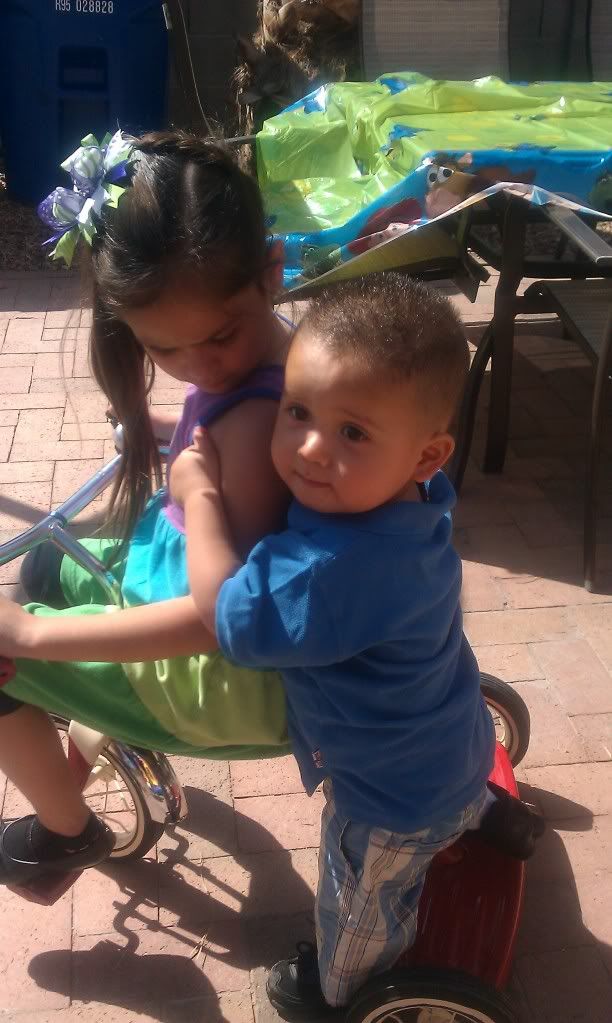 I mostly hung out with my nephew Raul...
And Jr had Atalie...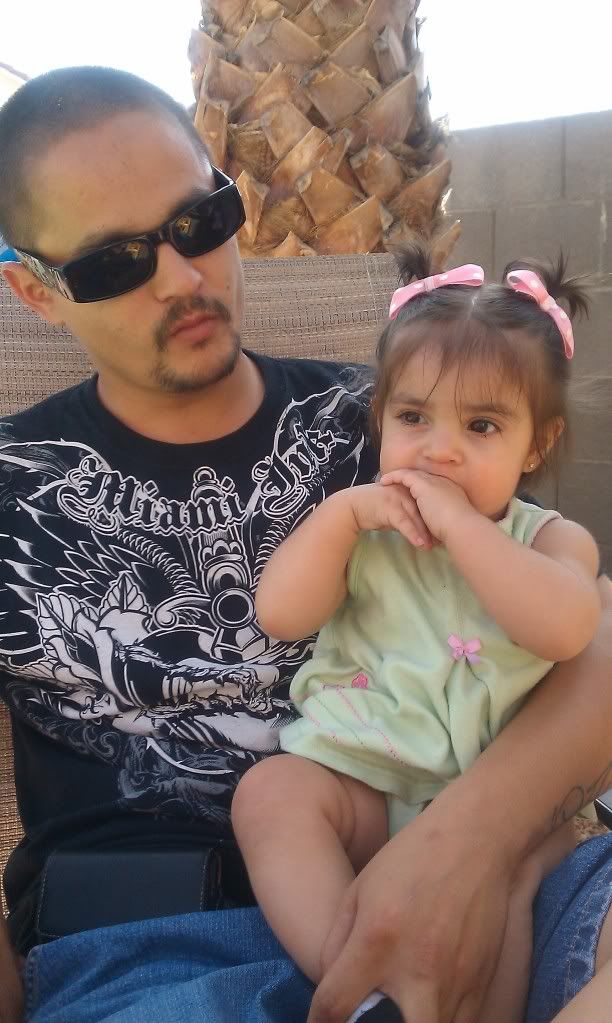 Then it was time to head home at about 6pm because Jr has to work Sundays now. But it was so good to get away for the day! I hope we do it again soon!