My nephew Ramon was celebrating his first birthday Sesame Street Style at the same park we went to last week. It's our favorite park what can we say? It's awesome!
My sister and I got there "early"... because we were late... to help my sister-in-law Jen set up. But it's hard to get out of the house and remember everything with an army of kids. But we did get there with enough time to set up before the party started.
Tables looked cute!
A whole table was dedicated to coloring...
The goodie bags were set up...
And Jen set up her cupcakes that she made! Didn't she do a great job?! I loved them!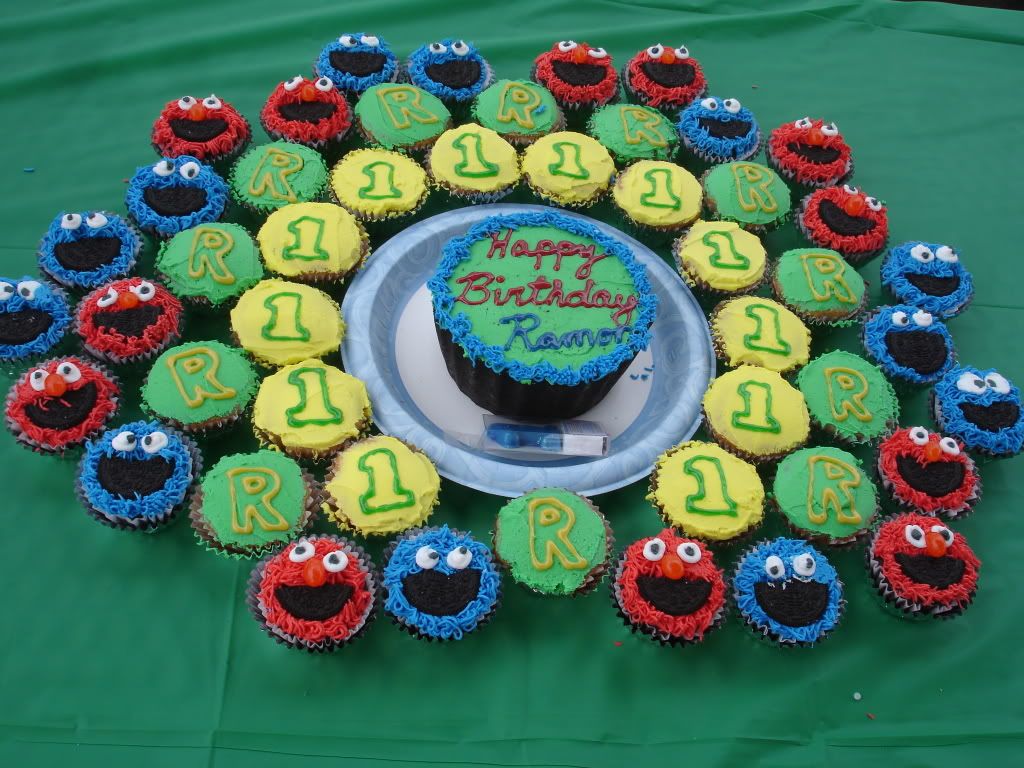 And when the baby of honor showed up the party got started!
My girls used the coloring station
My son hung around looking all cute...
I like my Dad even if he forgot to bring dollars for sno cones!
Arielle sure does love her #1 Grandpa... as she says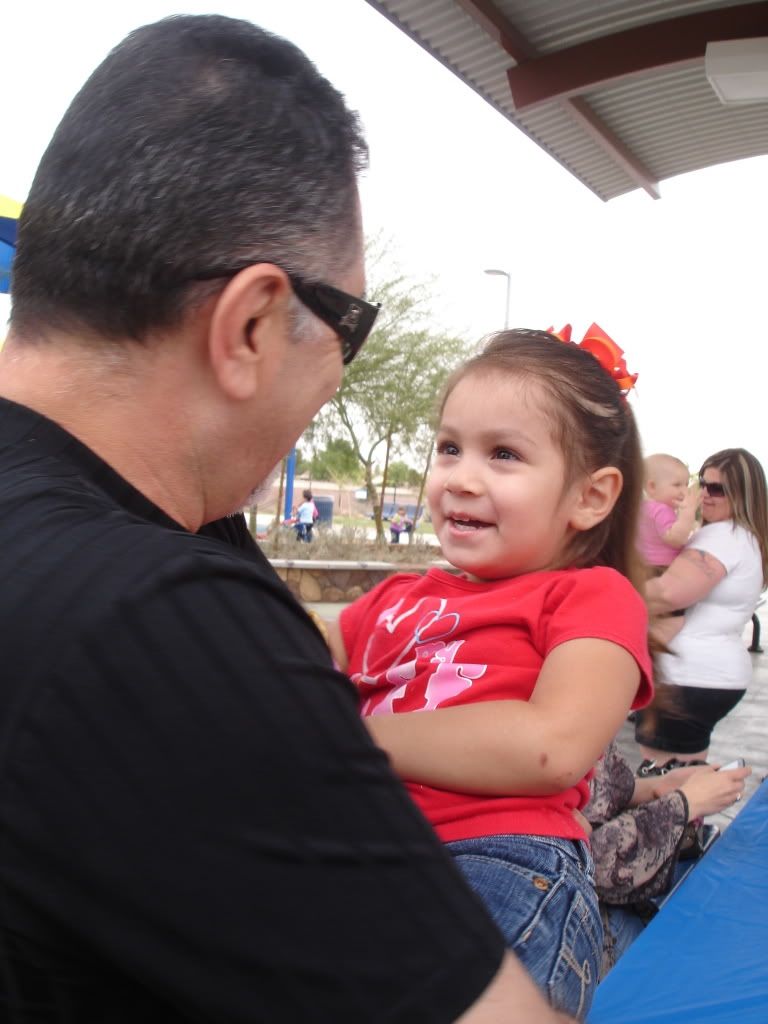 And Arielle loved her Elmo bow I made her
Ramon soon got tired and didn't like the whole present opening process at all...
But the cake well that was different... he kinda liked that.
And everyone LOVED the cupcakes! Haha! Kids and Adults alike!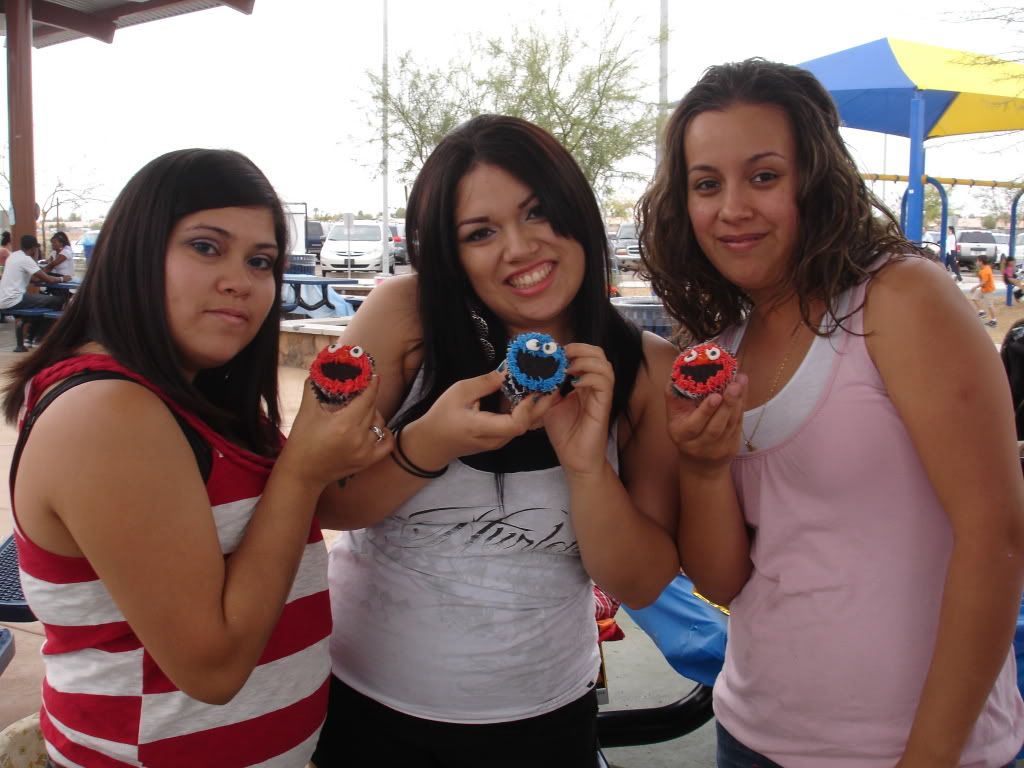 One child didn't want to eat theirs because it was too cute...
One child thought about it but decided to eat it anyway...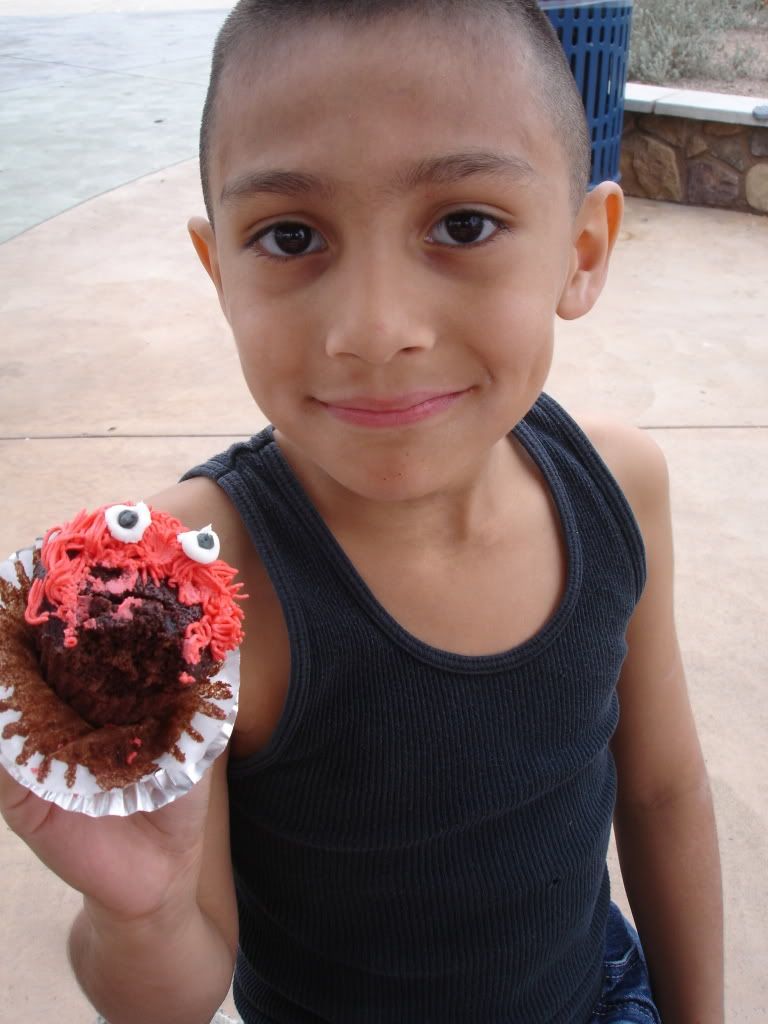 And the last child gobbled hers up before Elmo even had a chance to fight for his life!
Atalie got no cupcake... she hung out with Tio Oscar...
Oscar the Grouch!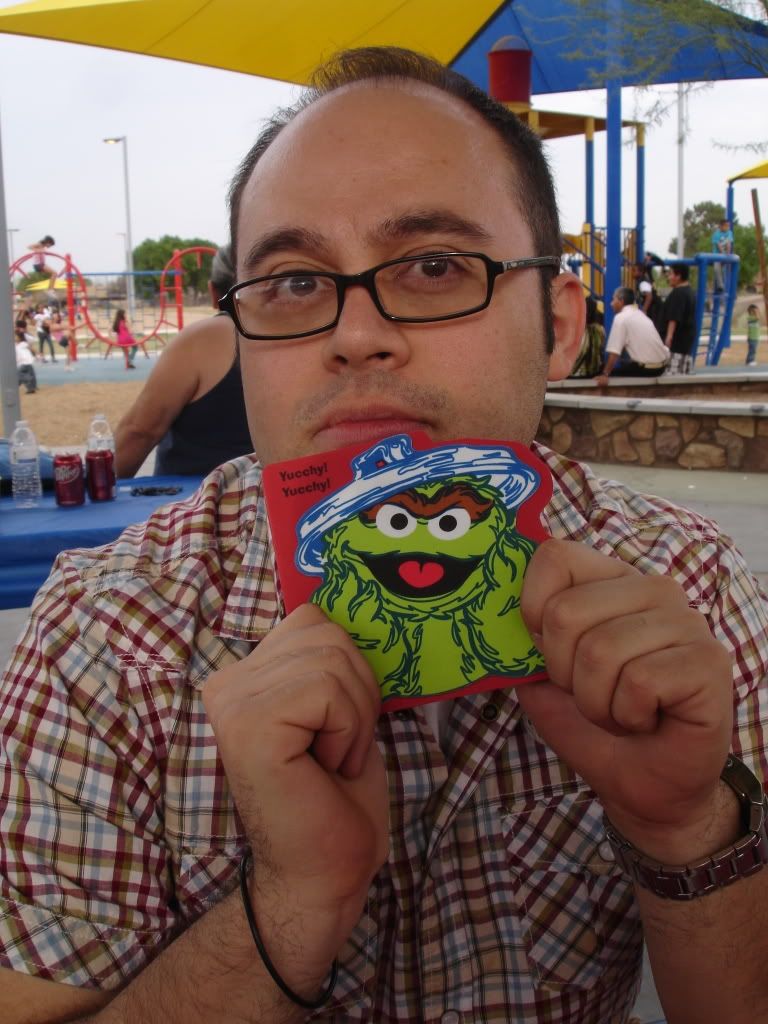 I can't believe that in 3 short weeks Miss Atalie Belle Pepper will be be one! It's gone way too fast! She is the little love of my life this girl. She totally has Mama wrapped around her finger with all her sweetness!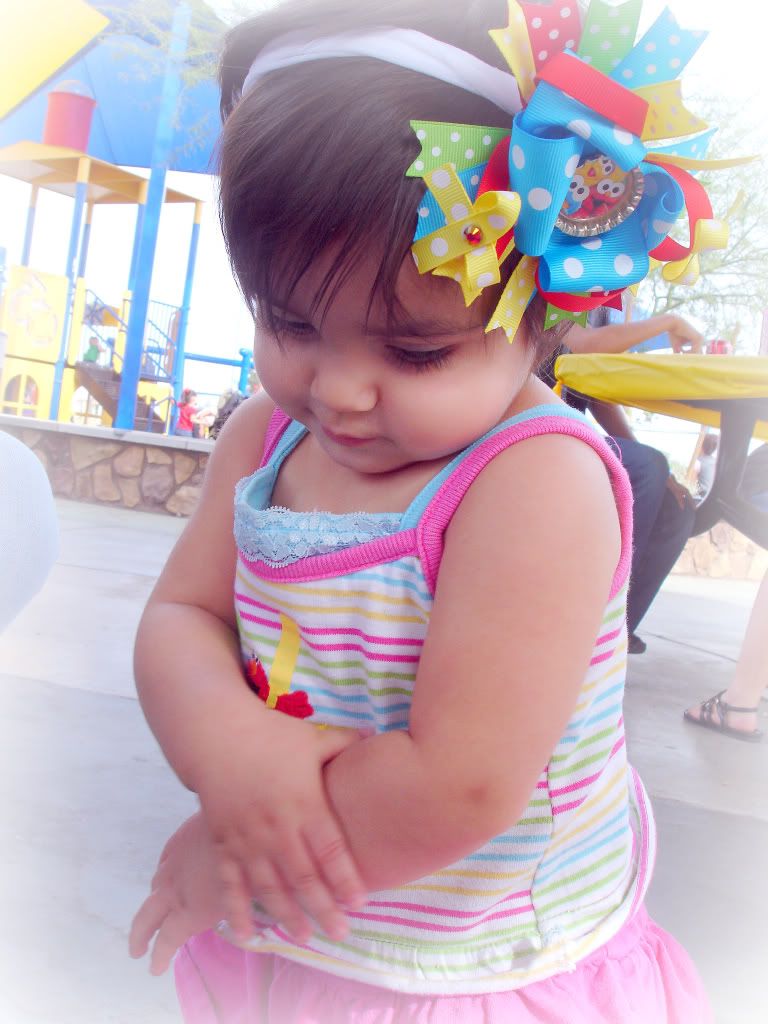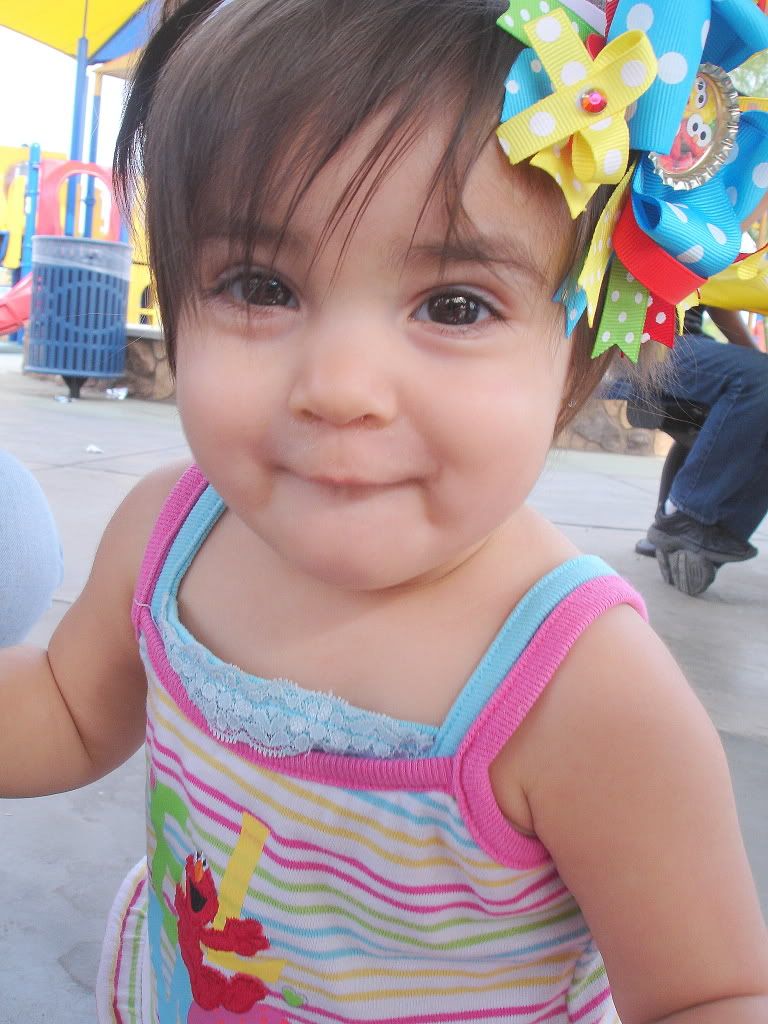 I am head over heels in LOVE with this Princess!