We decided to go quading again. With such great weather who could resist. But we decided (like always) to go on a Friday. So again I am faced with the dilema as to what to do with the kids. Mainly Diego. The past few times we've gone he's missed out because I make him go to school. So I felt bad this time and let him stay home. Good thing he's a good student. So off we went.
Another great time!
Diego looking like a Bobble head...
Diego giving Layna a ride on the electric quad...
Then the Chunky Monkey's turn
While the big boys rode a while and could go crazy since they weren't carrying passengers
Arielle ate lunch, and snacks, and lunch again... she likes to eat.
By mid-afternoon everyone was getting a little tired
But there was a second wind and the kids all got to ride over and over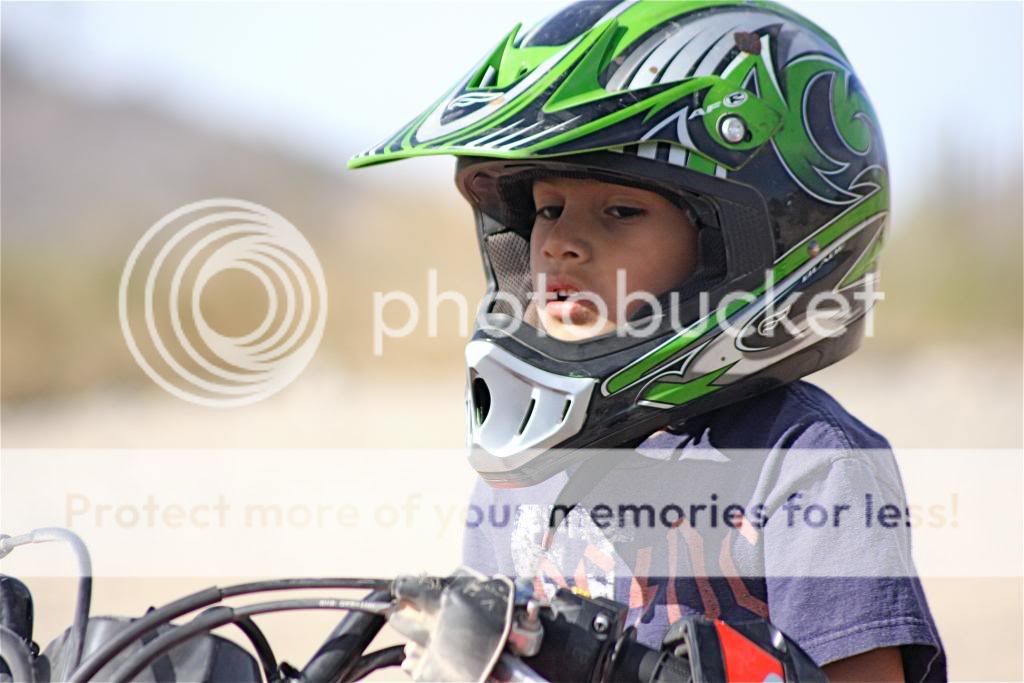 And my cousin Vanessa and her family came and joined us too
And it was time to go when the children looked like this...