Today was a very low key day for Layna since we're having a huge party for her tomorrow.
But this is pretty much what her birthday consisted of:
Chose her own outfit in the morning so we could run errands
She drew pictures in the afternoon
Got lots of phone calls wishing her Happy Birthday which made her feel really special
She watched Rebecca and I finish up all the stuff for her party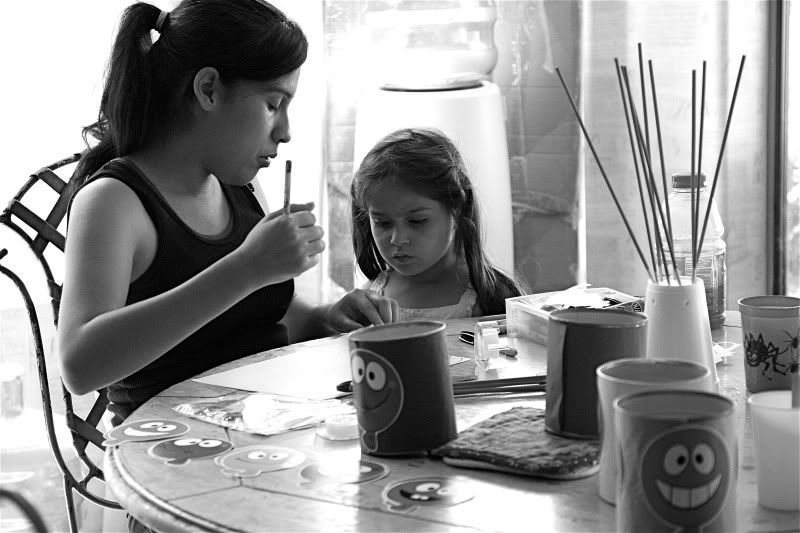 She sat outside with us and watched a dust storm roll in... which made her happy. Haha.
Her Nina came by with Ducky and they brought her some birthday balloons!
Then we sang to her accompanied by her Nina and cousin Ducky... and Becca who was also here with us.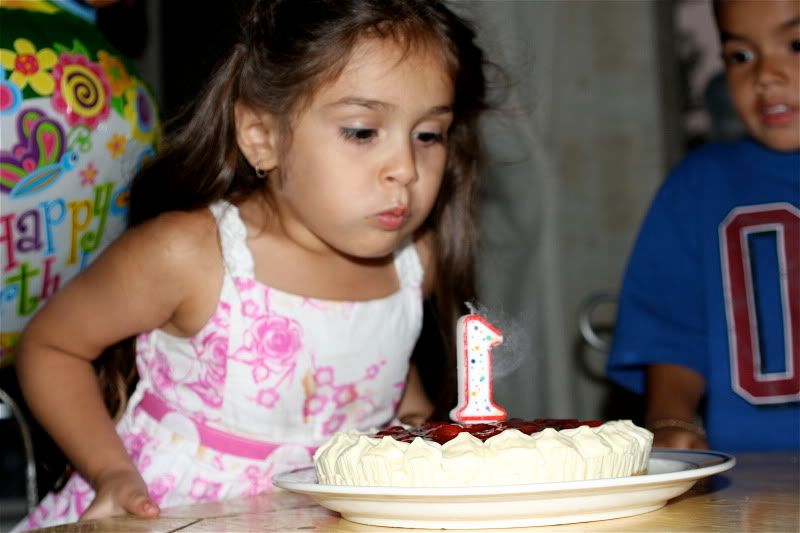 And the number one candle was all I could find.