Seriously with the schedule I have the weeks fly by. One moment it's Monday then the next day it's already Saturday. I can't believe that in 4 more weeks Diego will be going to 1st grade and Alayna will be starting pre-school. Crazy.
We've been taking full advantage of the summer and having lots of fun though!
Wednesday:
We took my Mom to her Dr. appointments... My kids know this spot all too well. This is in the hallway just outside the office. We don't go in with her because the office is tiny and with 3 kids and 1 stroller it's just too much. But the view is cool. And on Wednesday it was windy and threatening to rain out there...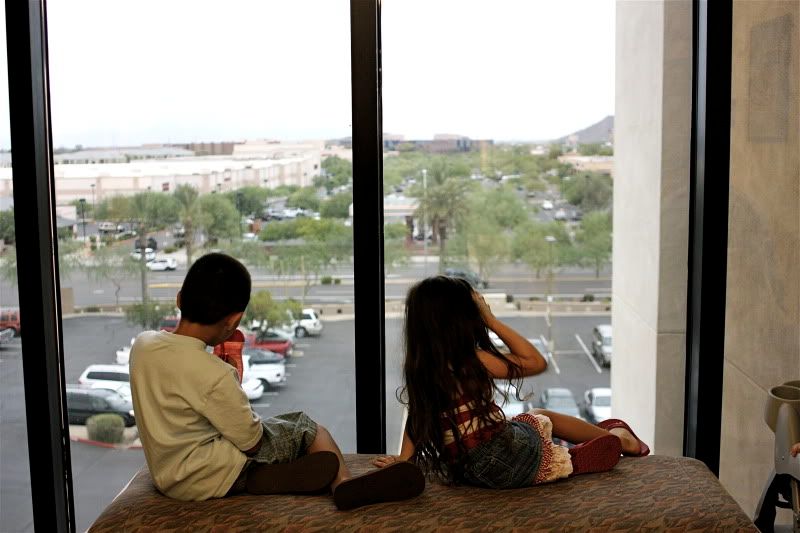 And later on that evening it actually DID rain...
Thursday:
I went over to my brother's house because my sister-in-law agreed to help me with tons of Alayna's birthday decorations. Her birthday is in 2 weeks so we are in full planning mode... I have so much to do.
Meanwhile my neice Brianna helped feed Arielle...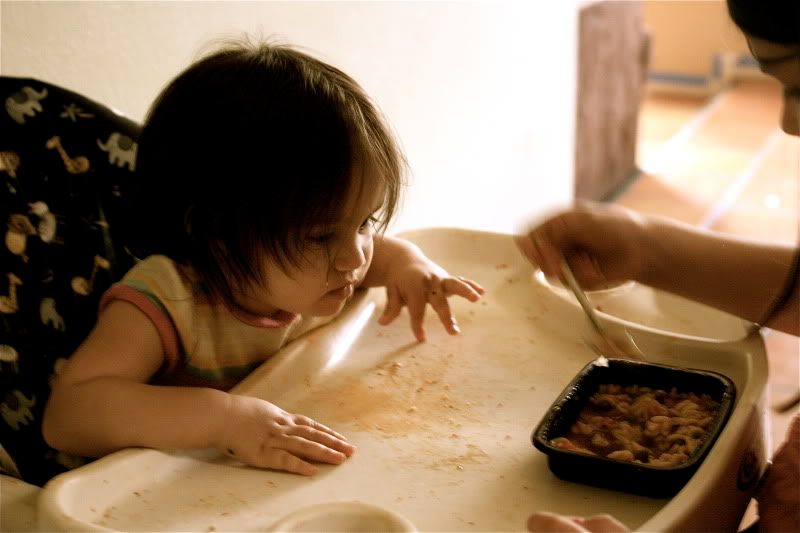 And Arielle screamed her head off the whole day. Not uncommon for her. And she has the highest/loudest scream ever. Drives us crazy! She's uncomfortable and fussy when she's not in her own home... so she drove us up the wall.
Until, Jennifer gave her this toy to play with...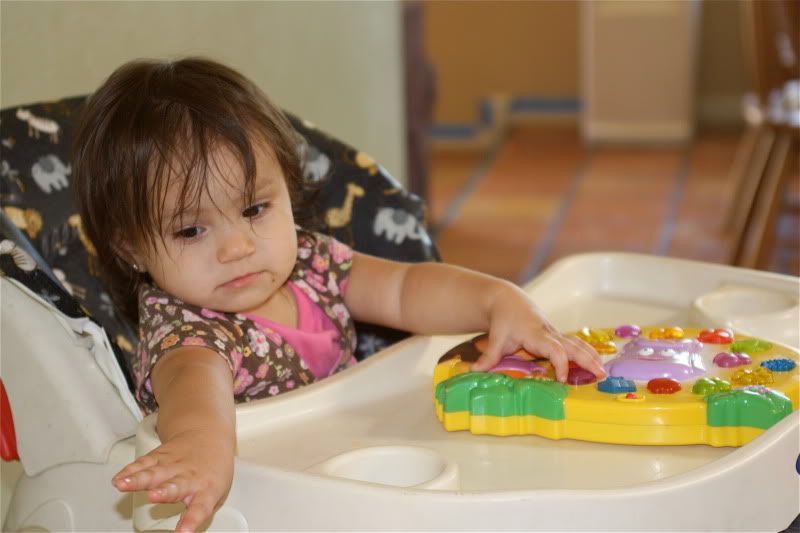 And she was happy for at least an hour.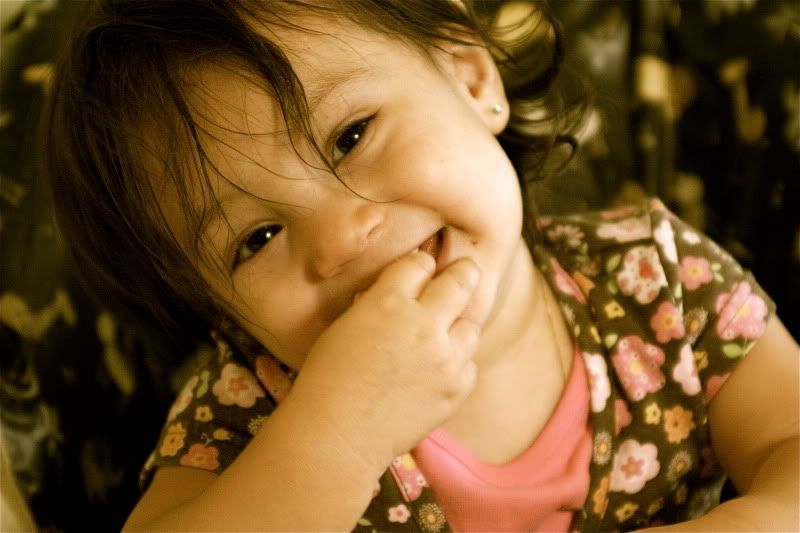 And then we ended up spending the night there... And Jen and I stayed up cutting out decorations until 2:30am... we're dedicated. LOL
Friday:
We just did a lot of hanging out.
Diego was really really attached to this kitten (Jen's cat had 4 kittens and only 2 are left... soon it'll be just this one left as the other has a home already). He was so cute walking around carrying the kitten.
He was so sad that he can't have it... because my parents won't let us have any pets at their house.
Isn't it cute? And I am definitely not a cat person... but it's too adorable. Even I could agree.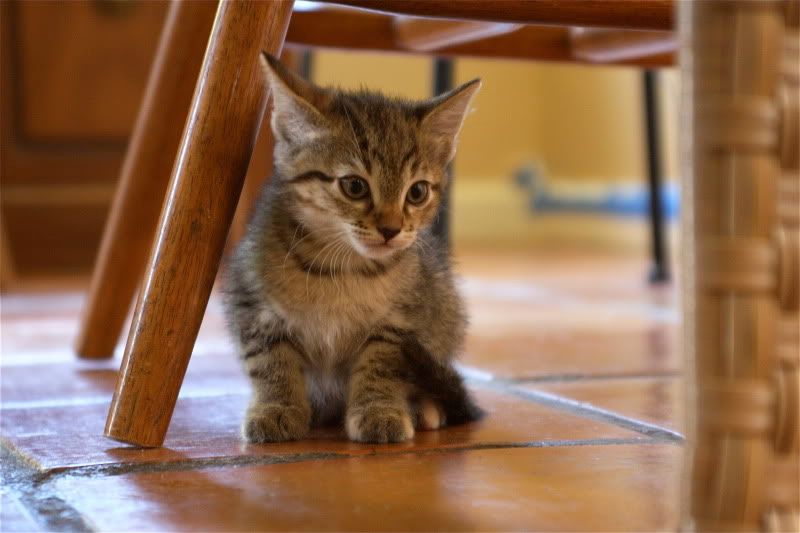 And Arielle was fascinated but it too... she looked for it whenever Diego put it down.
Later Diego brought out the black kitty (so it wouldn't get jealous) and Arielle wanted to kiss it...
She kissed it like a dozen times.
Then Arielle shared her love with me... she was in a very loving mood! (Pictures by Diego)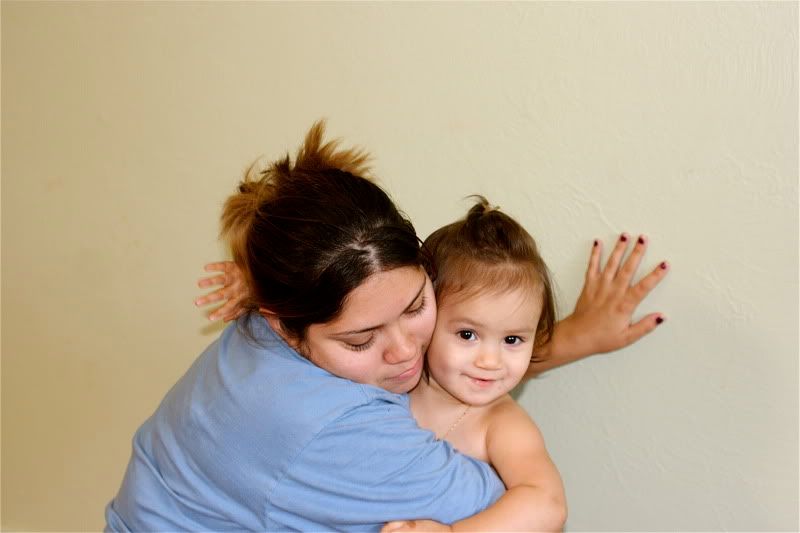 And Brianna went outside to play with their dog Rosco. But since my kids are afraid of him, namely Alayna, she had him on a leash as she blew bubbles for him.
Rosco loves bubbles!
He caught it!
It was a fun to spend time at their house... but then we went back home...
And the kids and I watched the Princess Protection Program for movie night! We popped popcorn and got settled in... oh and took some pictures to to commemorate this bonding occasion.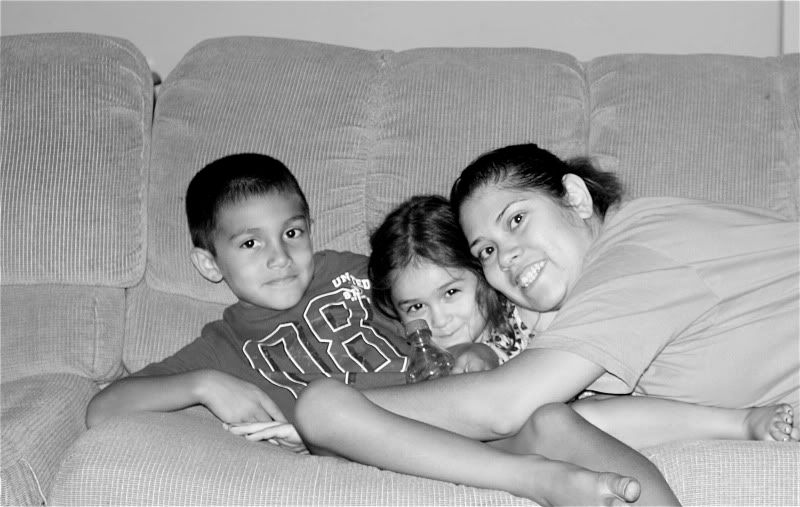 What? We like to have fun!