After all the hard work, sleepless nights, and just plain exhaustion I put myself through... her party was a success!
We chose Yo Gabba Gabba as her theme. She's loved the show since it first came out when she was a year old. Most of the kids in our family are completely FASCINATED by this show too. And now that she's getting older I wanted to commemorate her love for this show because by next year she'll be too old for these type of themes. But of COURSE they don't sell Yo Gabba Gabba anything. And if they do it's VERY hard to find, costs way too much, or you have to get it over the internet and it takes forever to arrive.
So I decided to just make everything myself. Easy peasy right? Haha... Wrong. So enlisted some helpers that got me through 2 weeks of torture. I mean I loved making everything but with all my ideas I kept coming up with more things to add to out to-do list and I didn't sleep at all.
So before I go on to a million pictures... cuz you know there's a million... I want to give a BIG THANK YOU to my sister-in-law Jennifer who without her I may not have made this party possible. She helped me with ANYTHING I needed and even lent us her home so we could have the party there. And also to my cousin Rebecca who decided to come on a mini vacation from California... just in time to help me with all my projects. She drew pretty much everything for me! And we stayed up all night and ran on little sleep for 4 days to get everything done. I love you both!
And without further ado:
All the trouble I went through was all for this!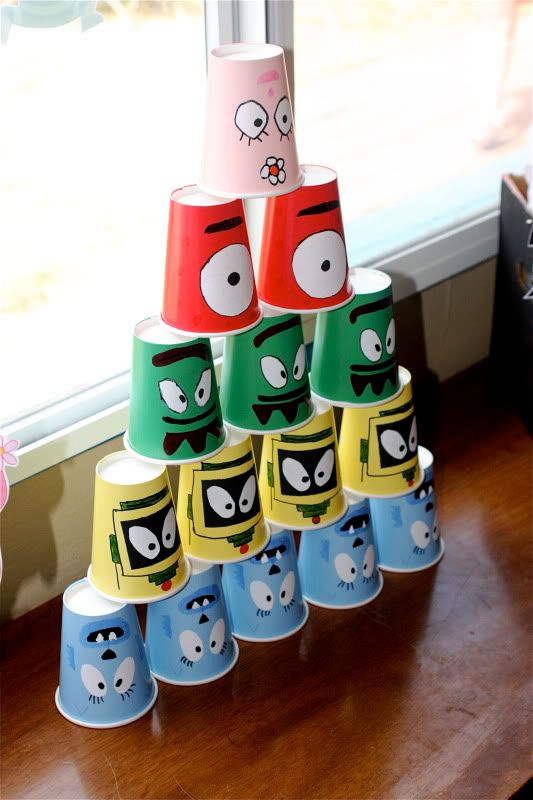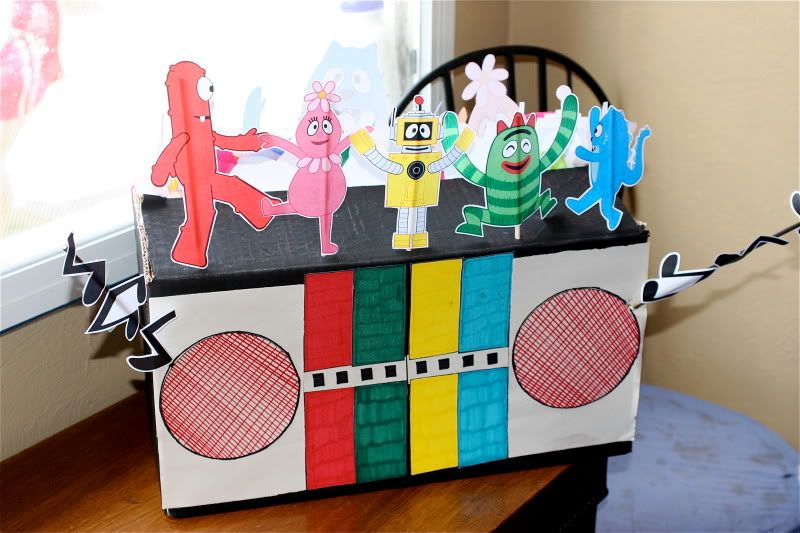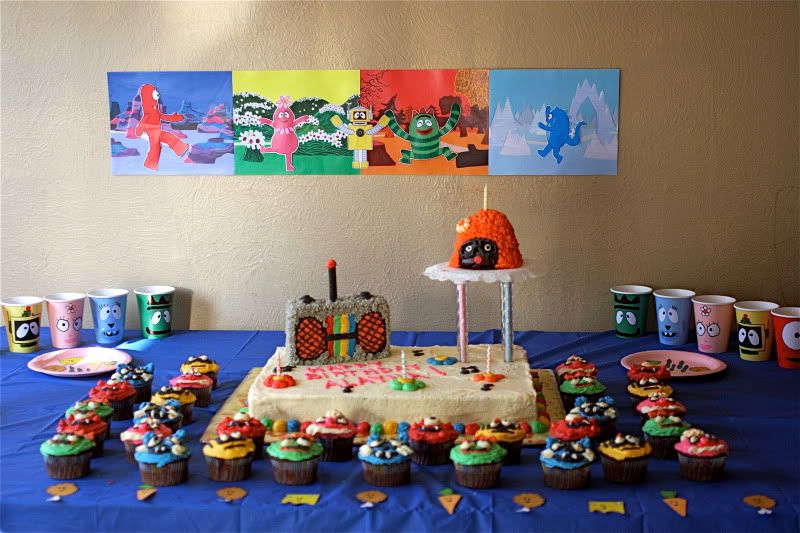 But this little girl is definitely worth it!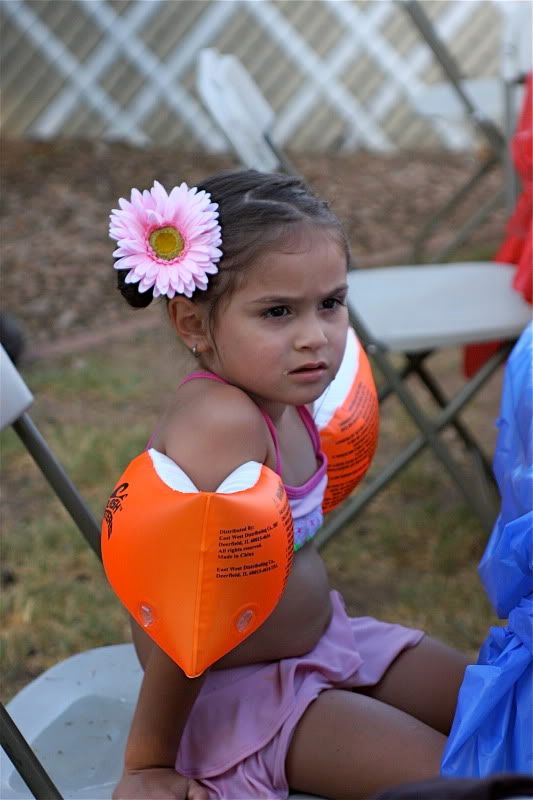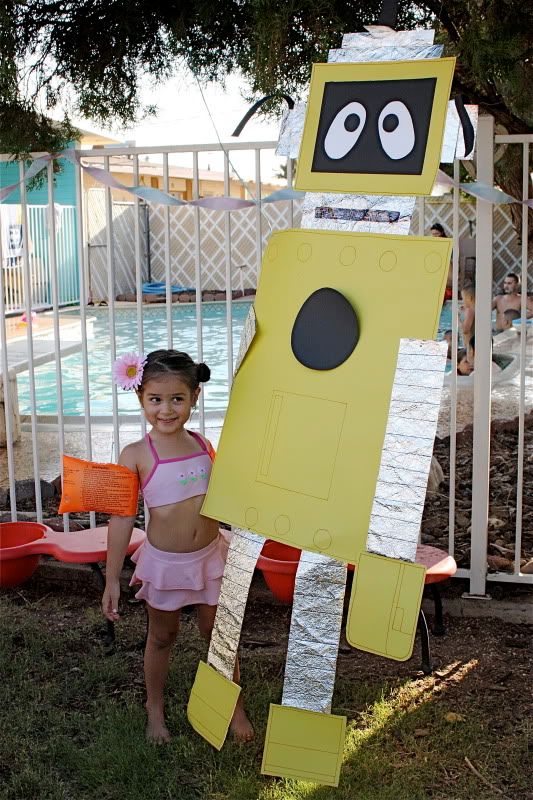 Alayna had fun swimming and even showed off the fact that she can swim without floaties now!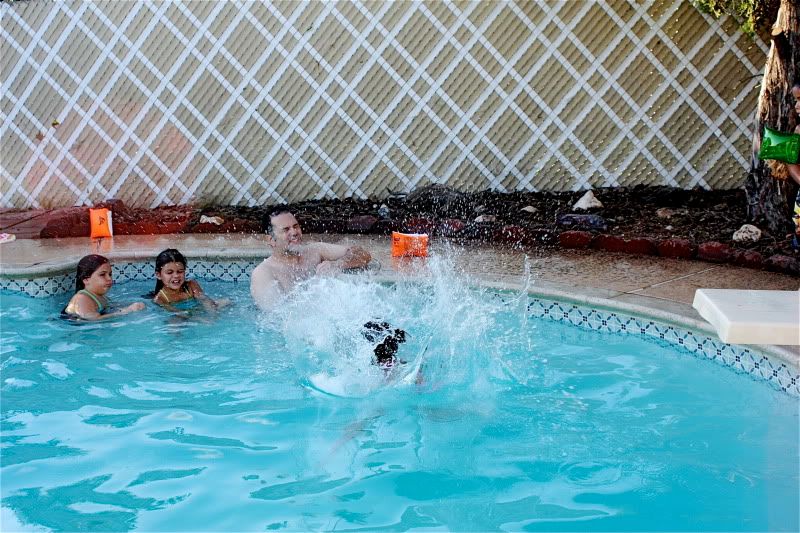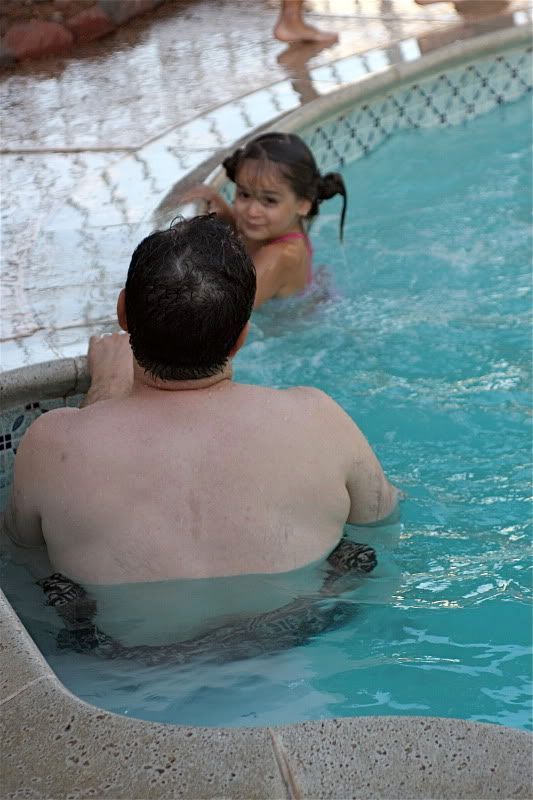 After a few hours of being a little mermaid she changed into the outfit I made for her! Complete with a Foofa (the pink character) inspired and age appropriate party hat! I think I am going to make a party hat every year to match their outfits!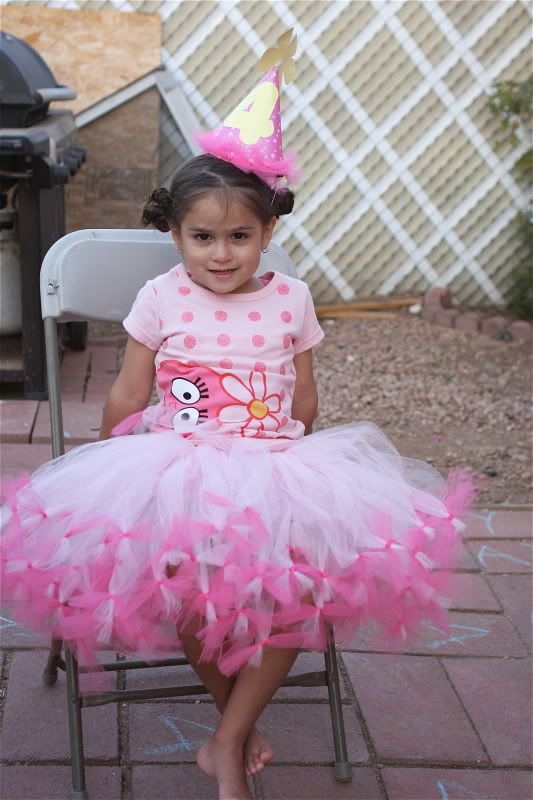 Then we sang Happy Birthday! The awesome cake was once again made by my sister-in-law's Mom. She seriously makes the BEST cakes.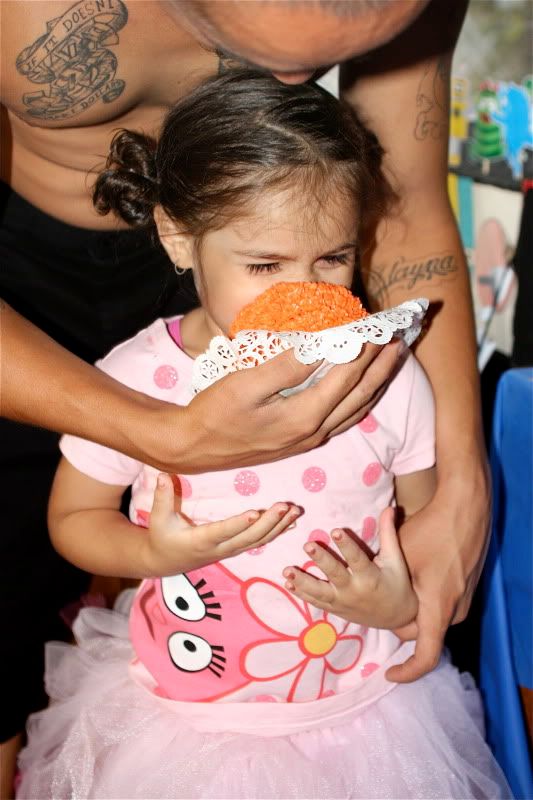 Diego and Arielle even got a little camera time.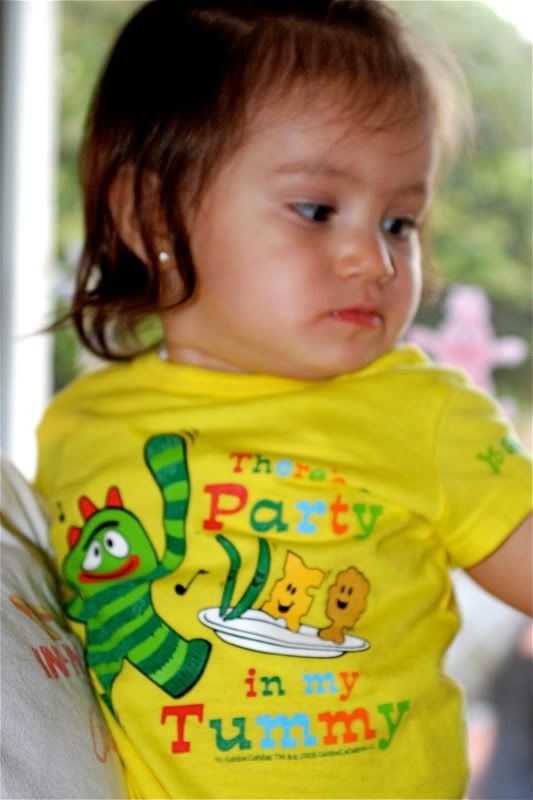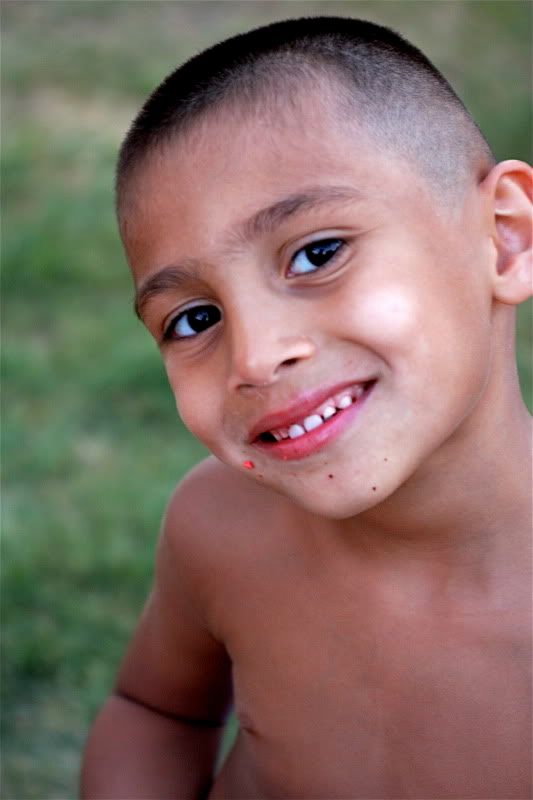 Present time!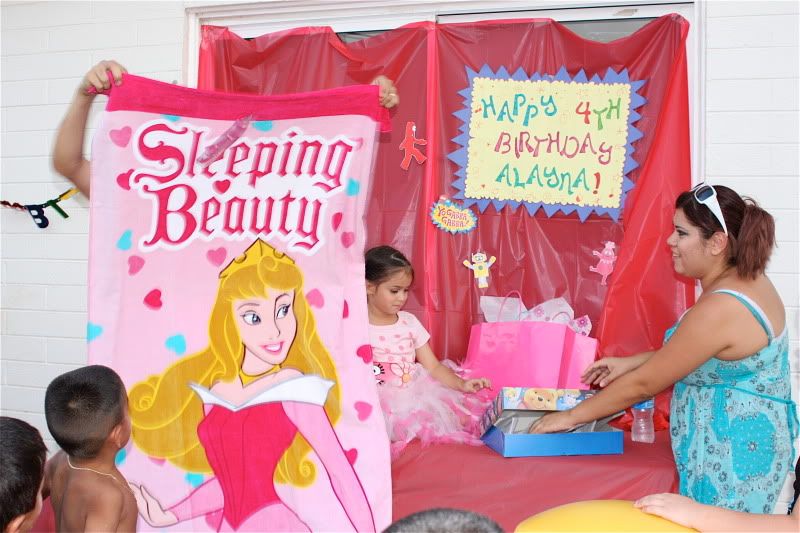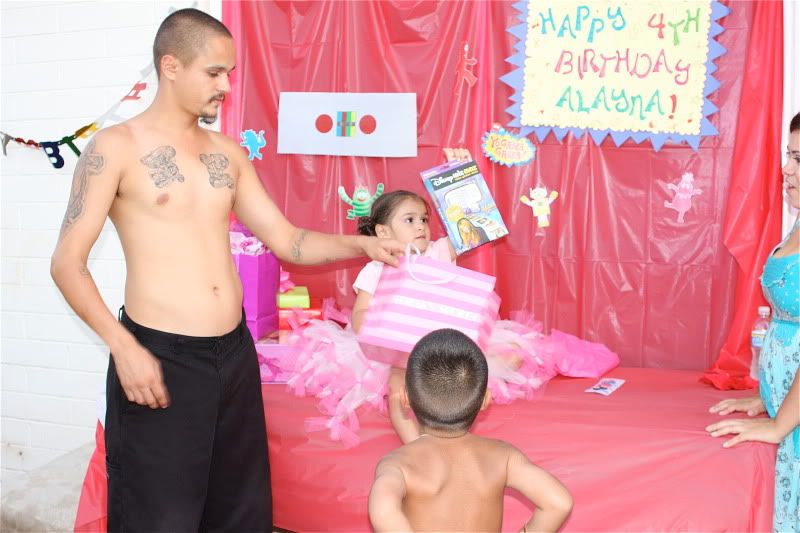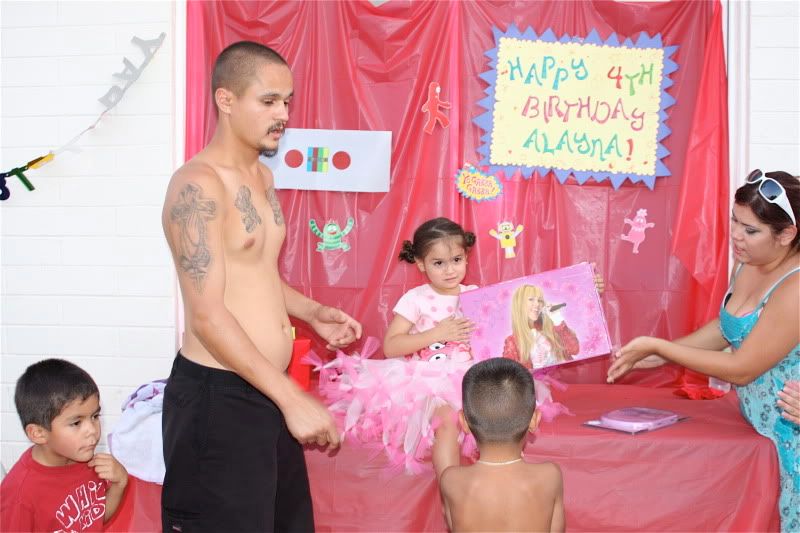 (I love the look on mine and my dad's face)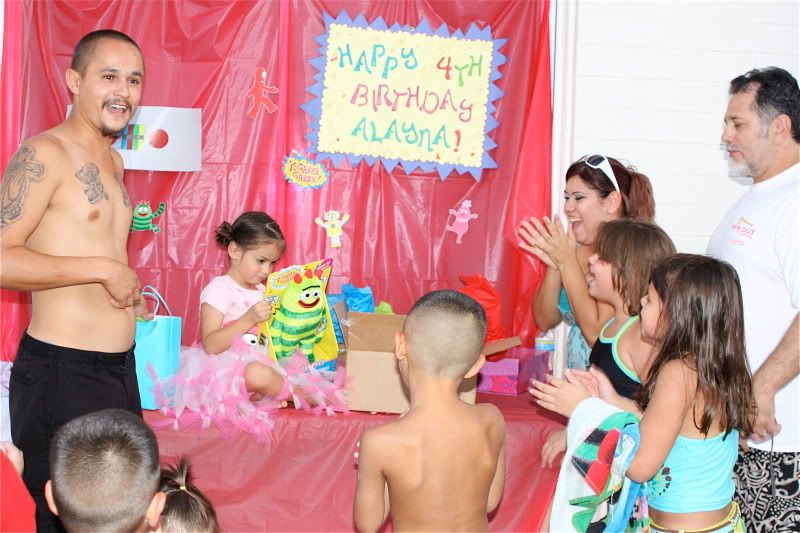 Then I gave out all the goodie bags... they were a HIT!
And her Godparents surprised her with a gold necklace!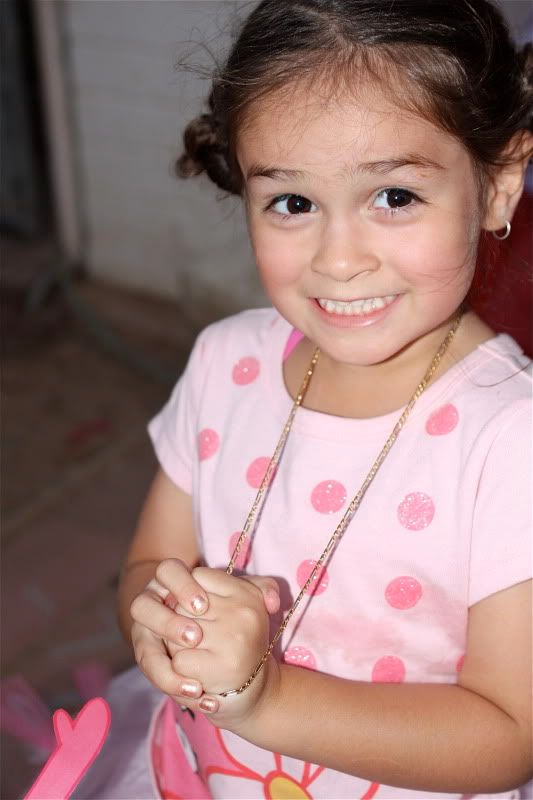 And when it was all over it was time for disaster clean up...
But after all the kids were in bed we rewarded our hard work by swimming at midnight.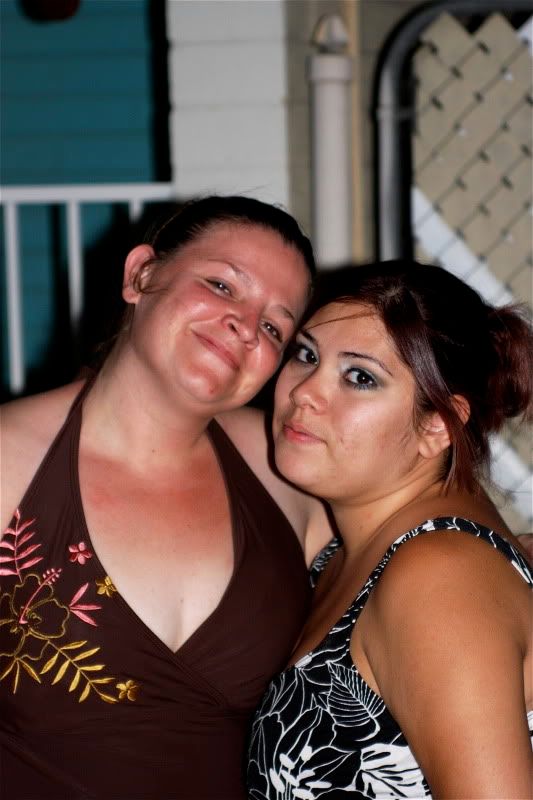 Smirnoff... Quiet... A Pool... and Great Company = A wonderful end to the night!