The weather here is very weird sometimes. These pictures were all taken on the same day within about a 2 hour span:
My husband took this from the roof of my brother's house facing towards the east.
Then he turned to the west and took this... still from the roof.
And this was facing South directly in front of the house.
Then my brother had to drive us home. So off we went. And it started to pour. And if you know Phoenix weather... it's doesn't POUR hardly ever. It was dark and I couldn't get a picture of the rain when I was squished in the cab of his truck.
But it really did pour.
Then we exited the freeway only to see a fire had just started. Pretty close to my mother-in-law's are some factories of sort and it was on fire. There was so much traffic because the fire dept had to get through so we were stopped there for a while.
But my husband took these: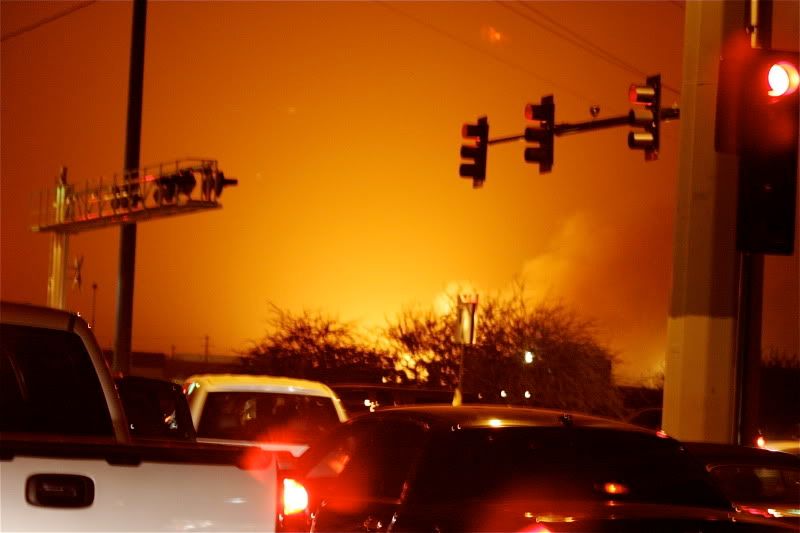 And these are a mixture of the rain and fire: