Today we celebrated Arielle's 3rd Birthday... mermaid style! She loves mermaids. And obviously Ariel. But we all know how I am not big on licensed characters for parties although I have done some. Instead I asked my sister to design me a mermaid that looked like Arielle. And we put together a simple party for her.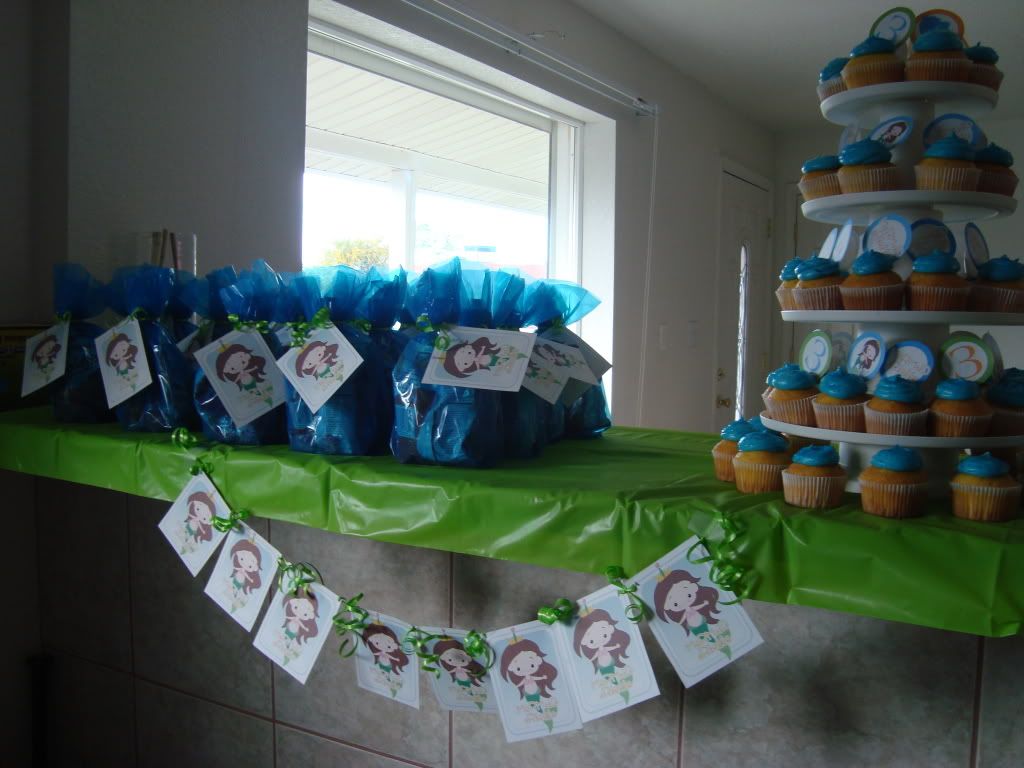 My best friend Tiff made her cupcakes. They were lemon flavored with lemon and cream cheese frosting. They were to die for! And I am NOT a cake person at all... but for some reason I can never stop eating the cupcakes she makes. I had about 3 or 4 today... I am eating one as I blog... shhh!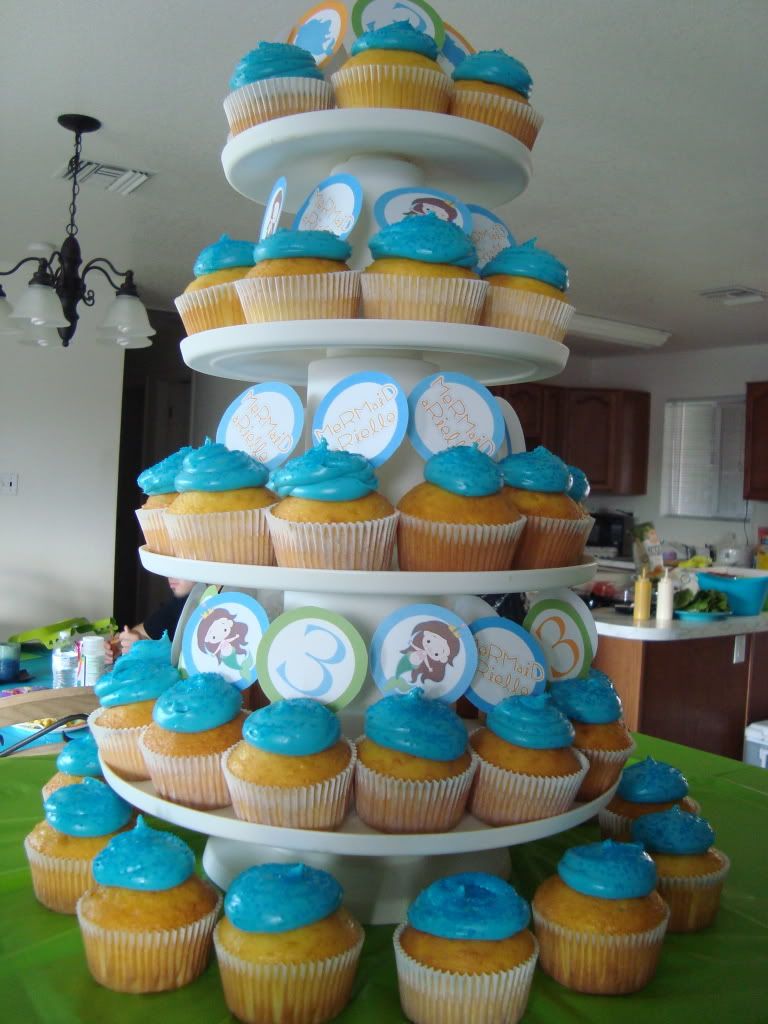 Here she is dressed and ready to go! It was funny because my niece Emma had asked my Dad "Why is Arielle wearing a bathing suit?" And he said, "I don't know I'm just the Grandpa. Go ask her Mommy." And when she came to ask me I answered, "Because she is a mermaid!" And she walked away with a satisfied answer. Haha!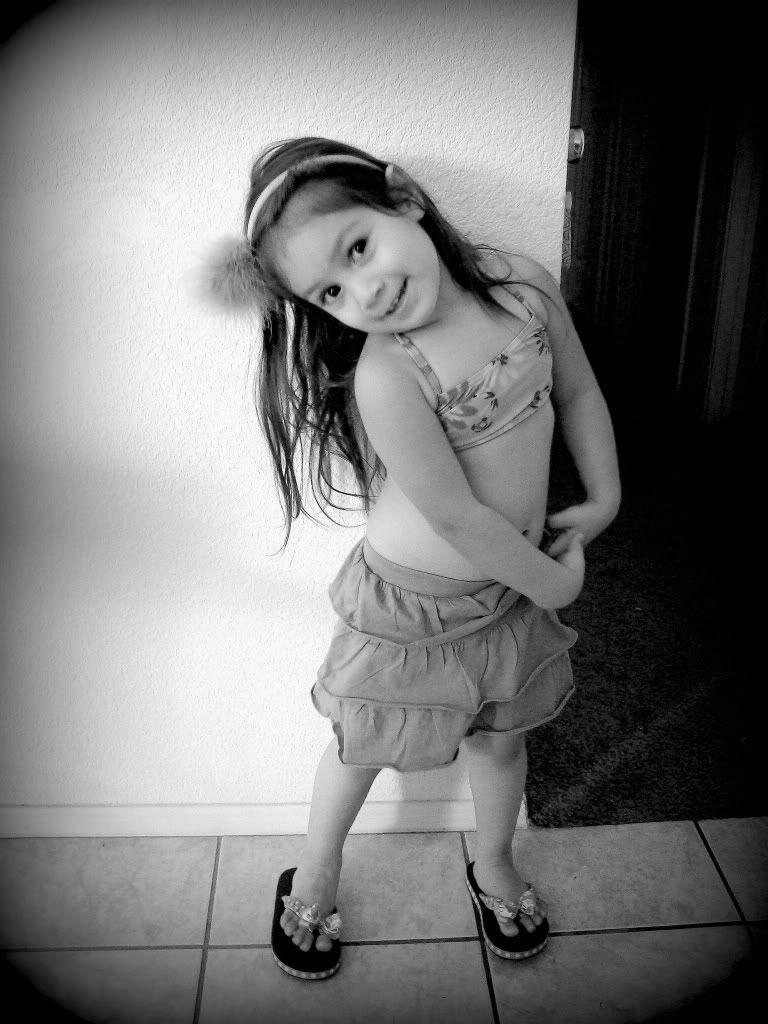 When I asked Arielle to pose for me and say cheese this is what I got: It's her new thing to just pretend to be asleep for pictures.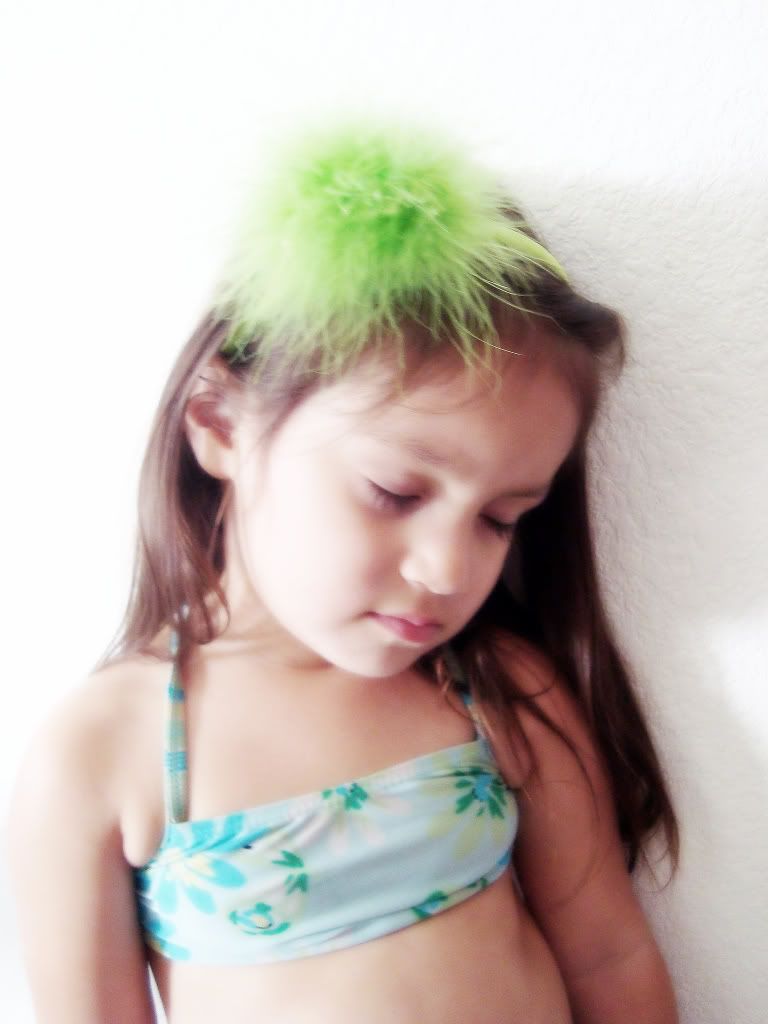 And then she lost her shyness pretty quick (or the shyness she pretends to have) and turned into her old self again for a little photoshoot with her best friend "Tippany"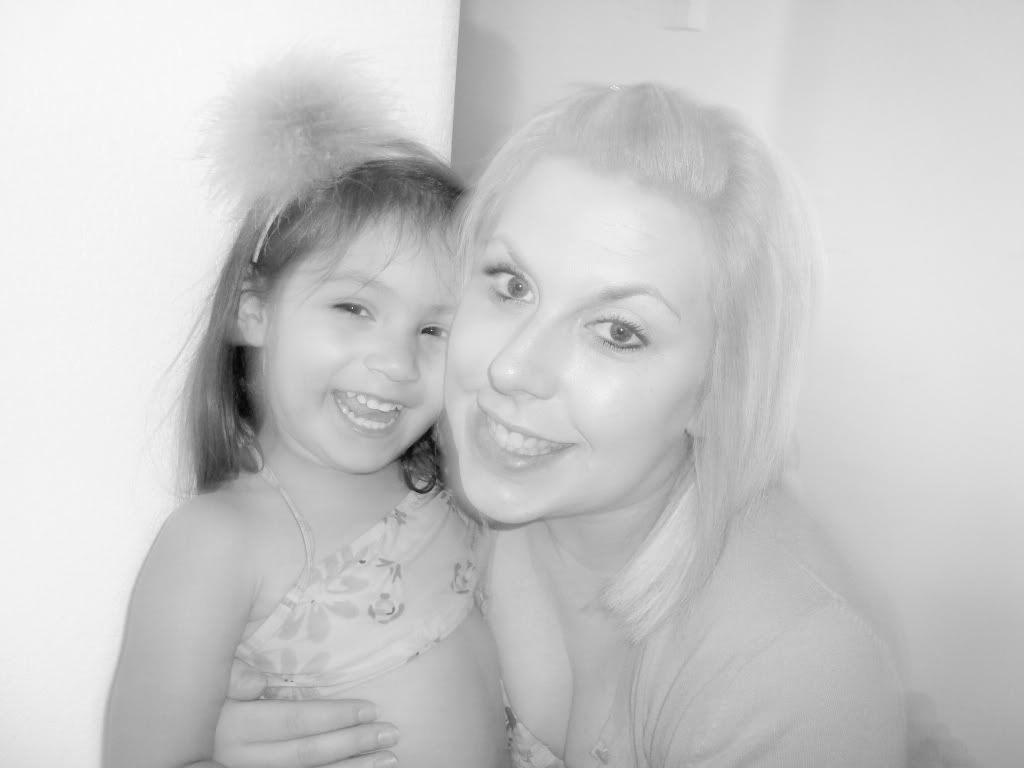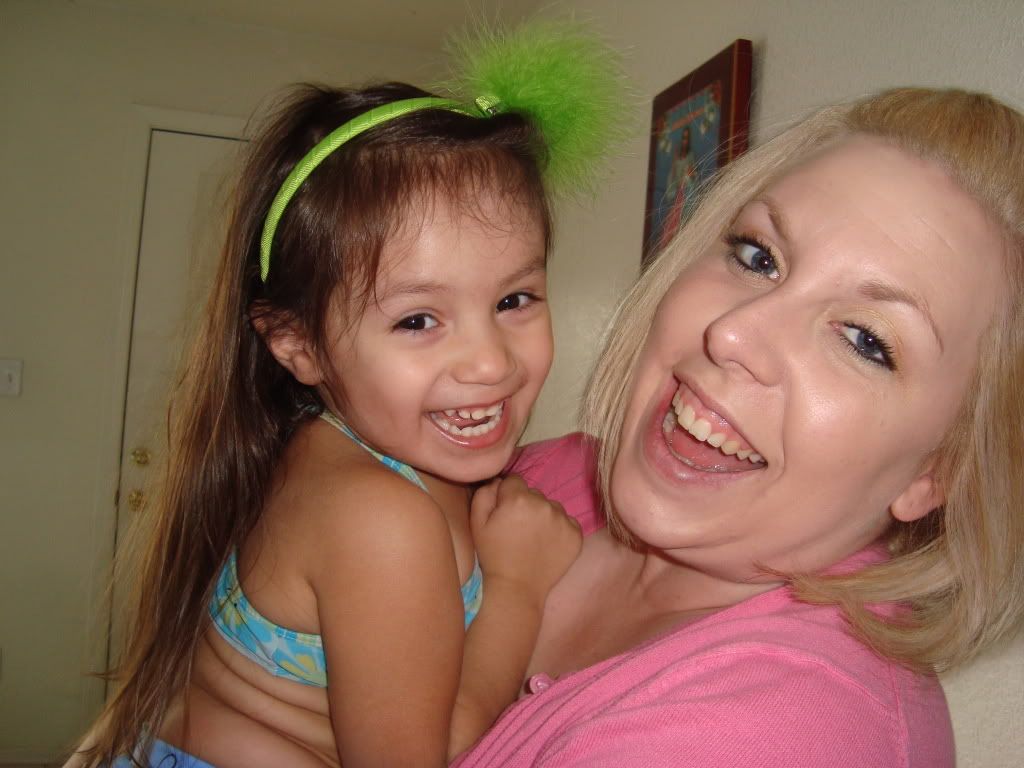 Arielle loves her "number one Grandpa" and thought she was so funny when she made him wear her headband...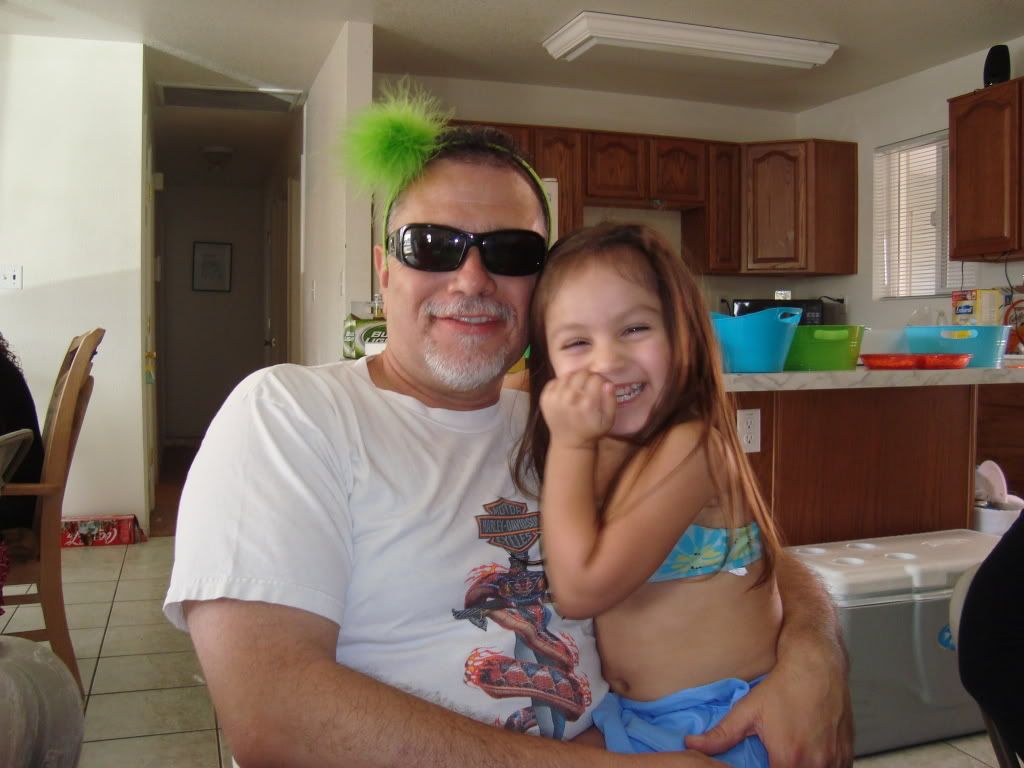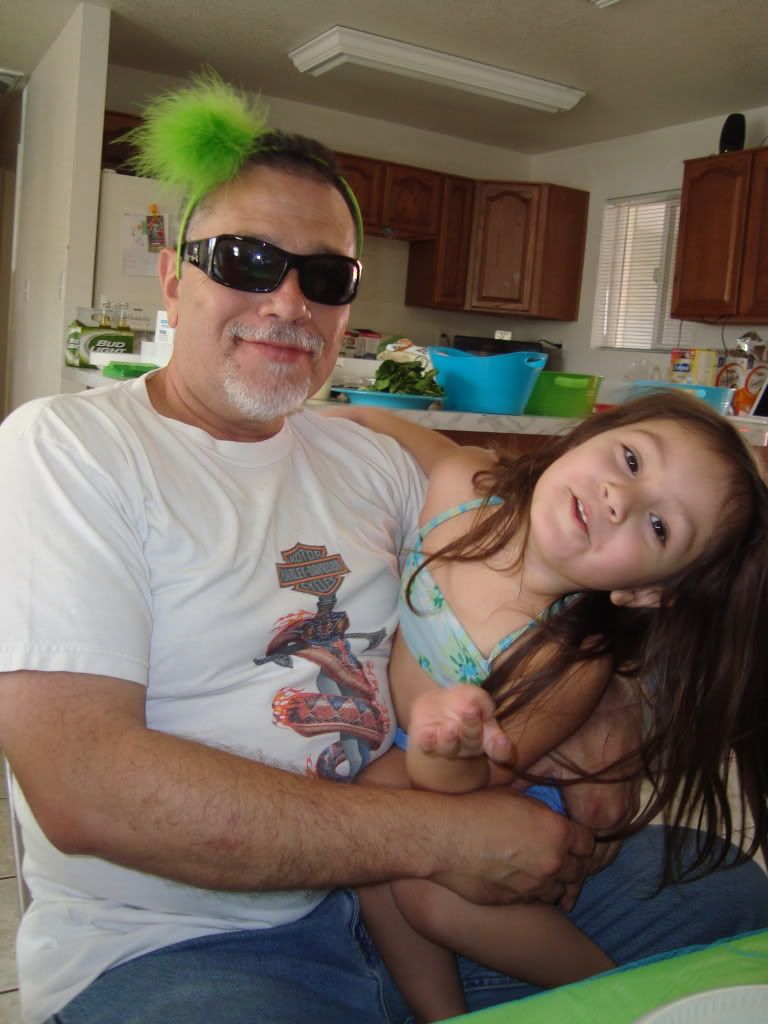 Little sister mingled with Tio Jorge
Big sister posed with the birthday mermaid...
And alone.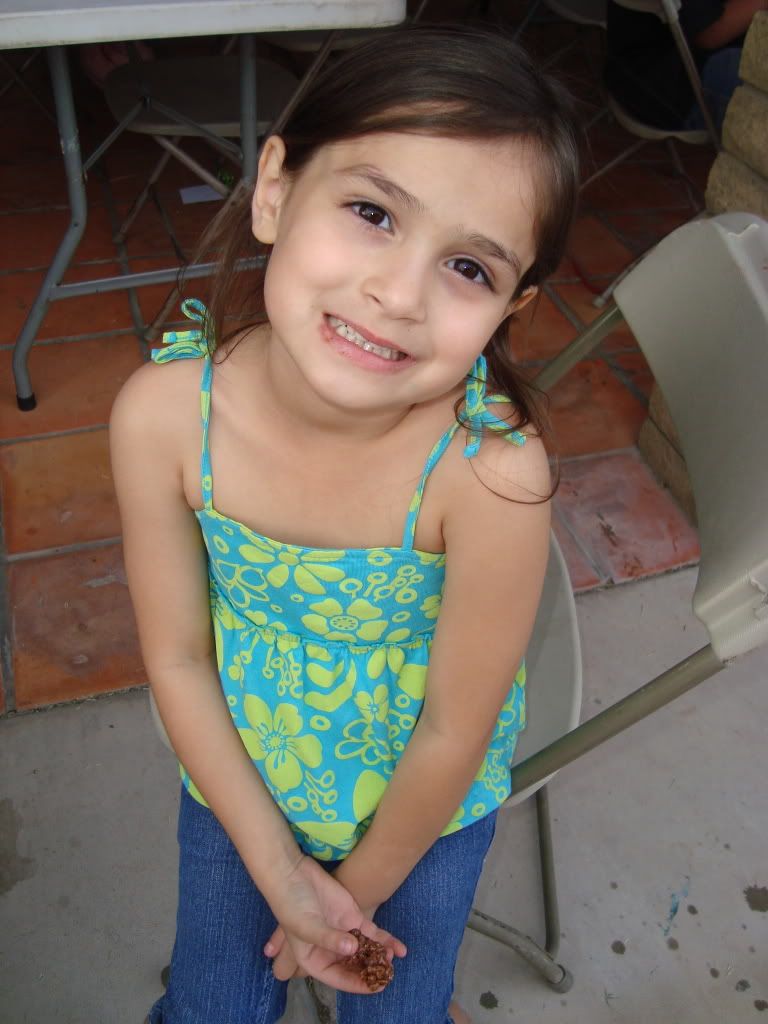 And big brother was no where to be seen because when the cousins come around he has no time to waste in front of a camera.
The kids had fun playing the entire time in the brinca brinca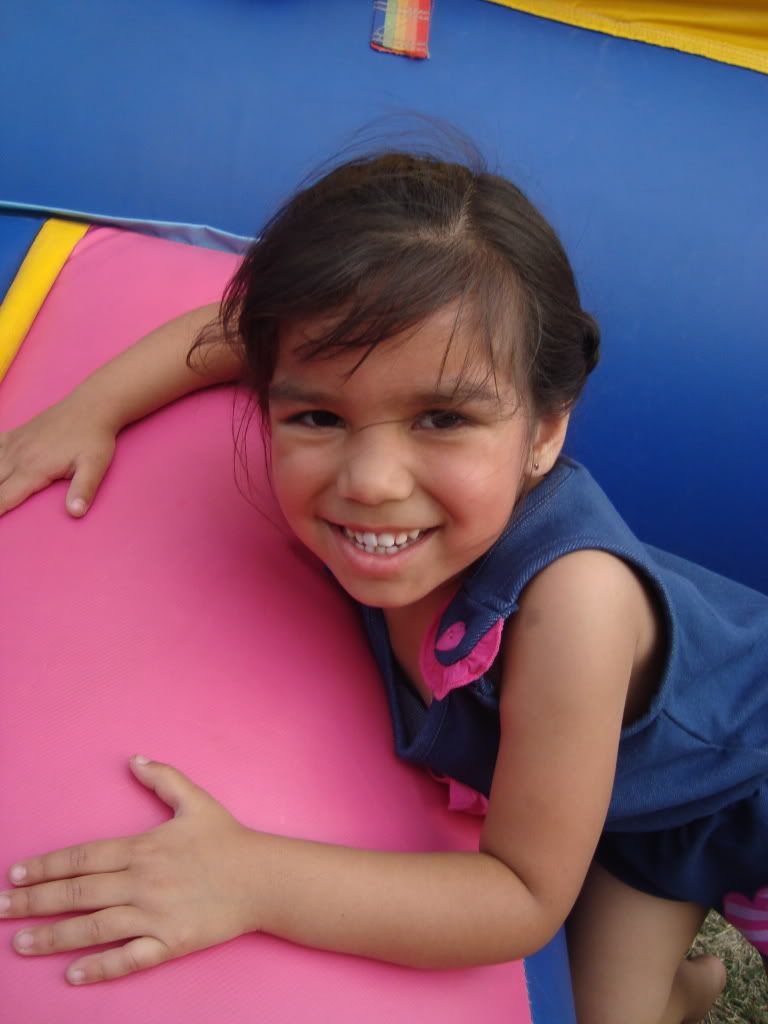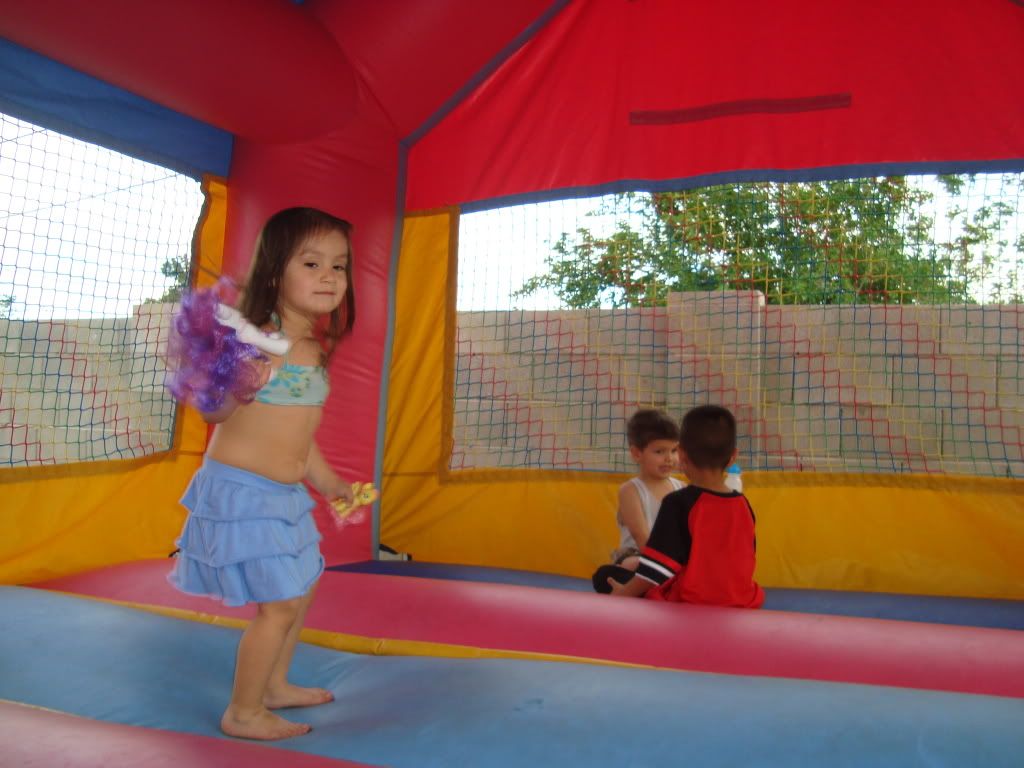 Soon it was time for some cupcakes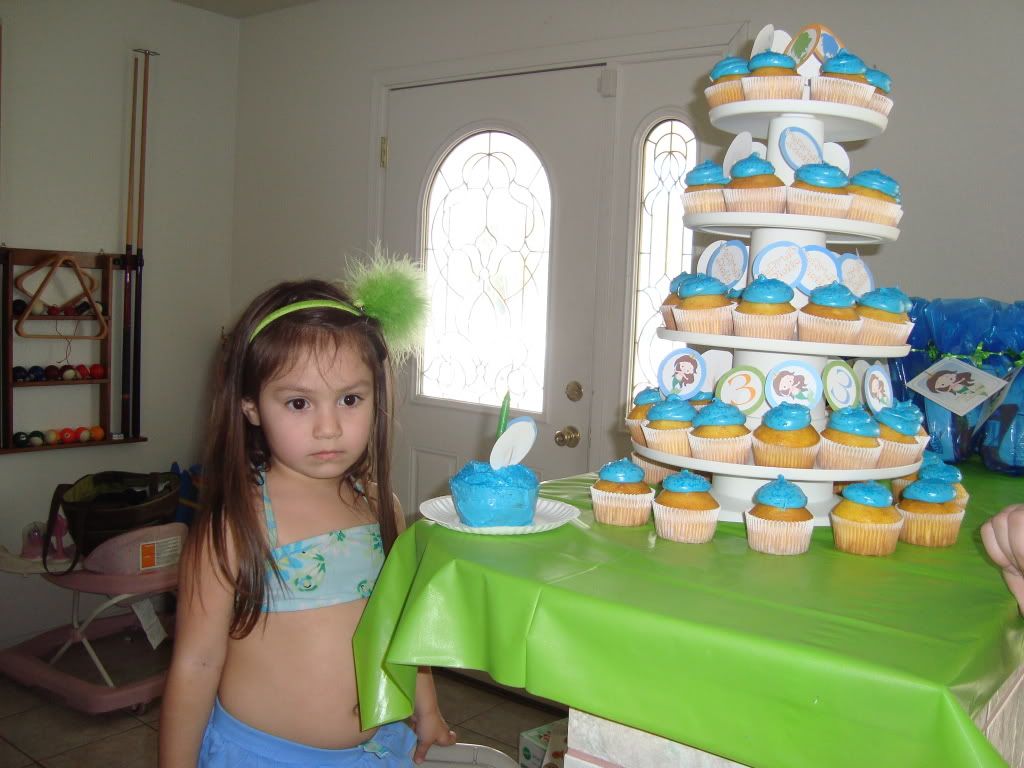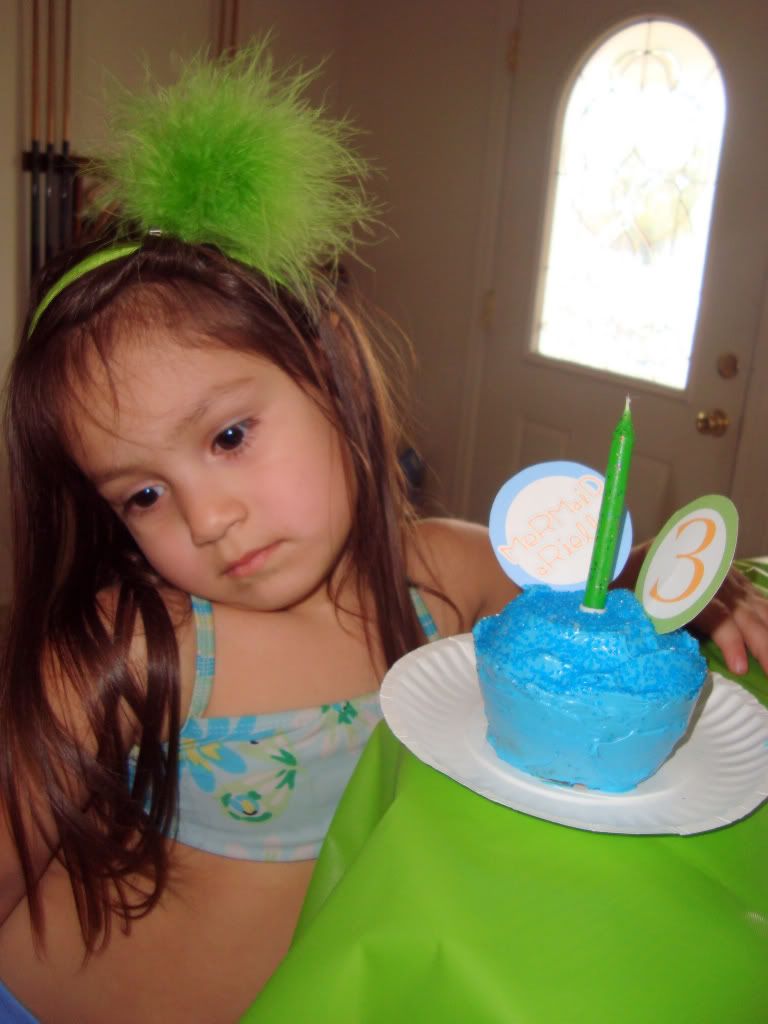 But when we started singing she got shy again and sat down and closed her eyes...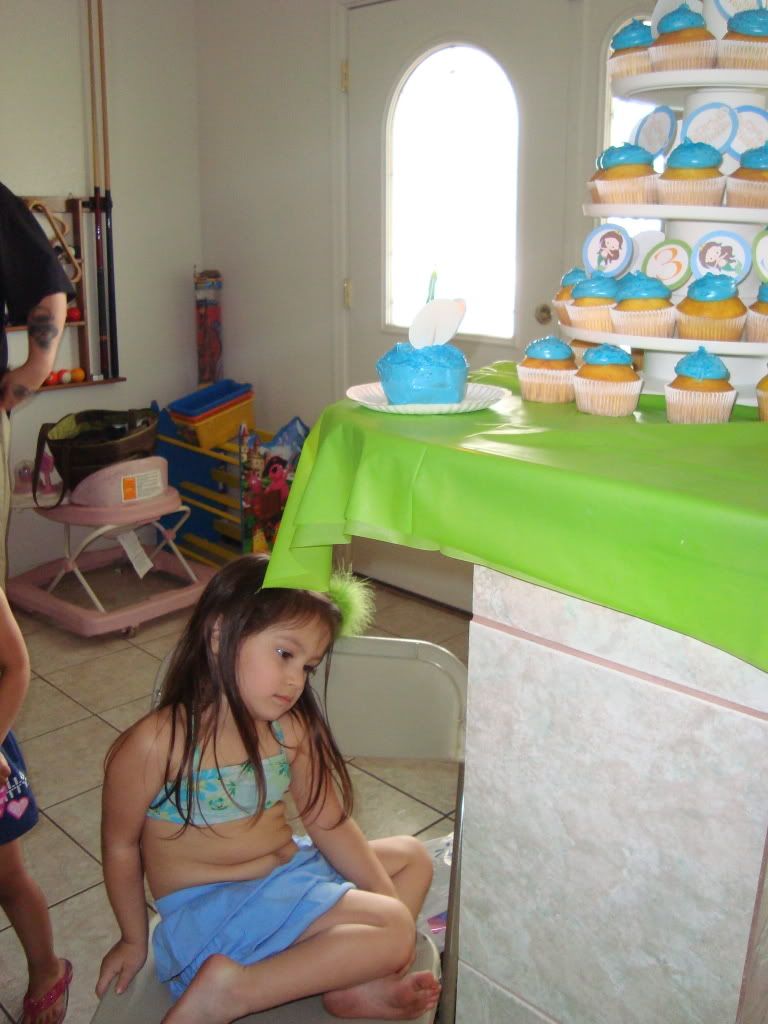 But like every great actress she woke up blew out her candle and took her bite. Haha this kid is too much sometimes she cracks me up!
And she very much enjoyed her cupcake.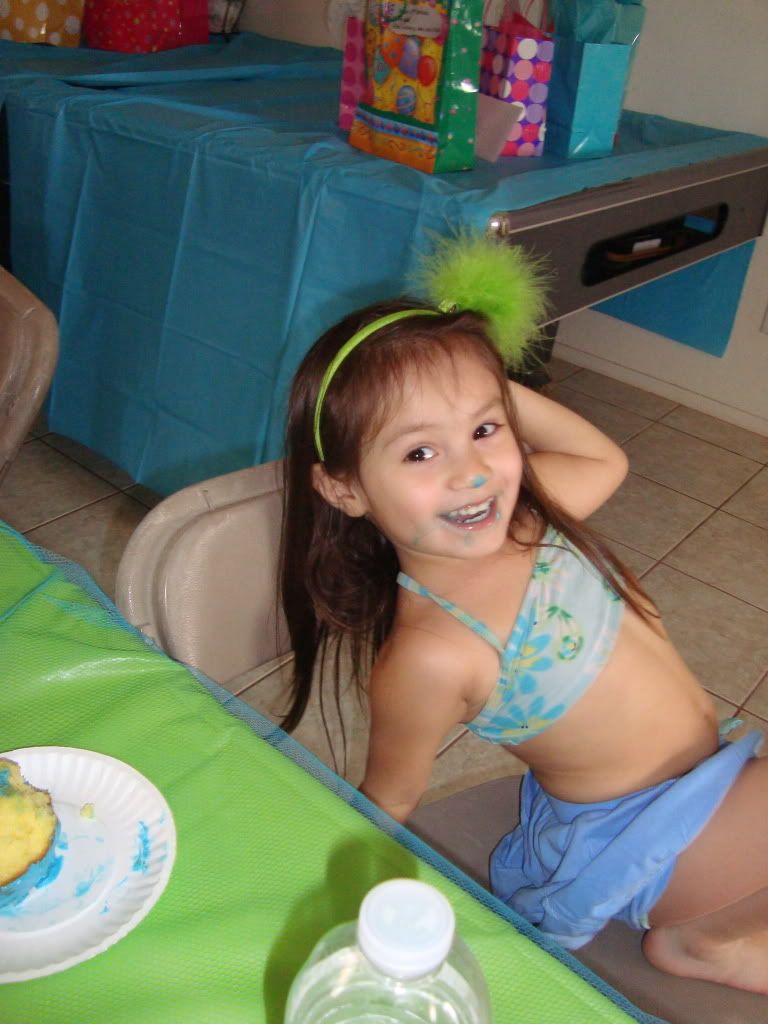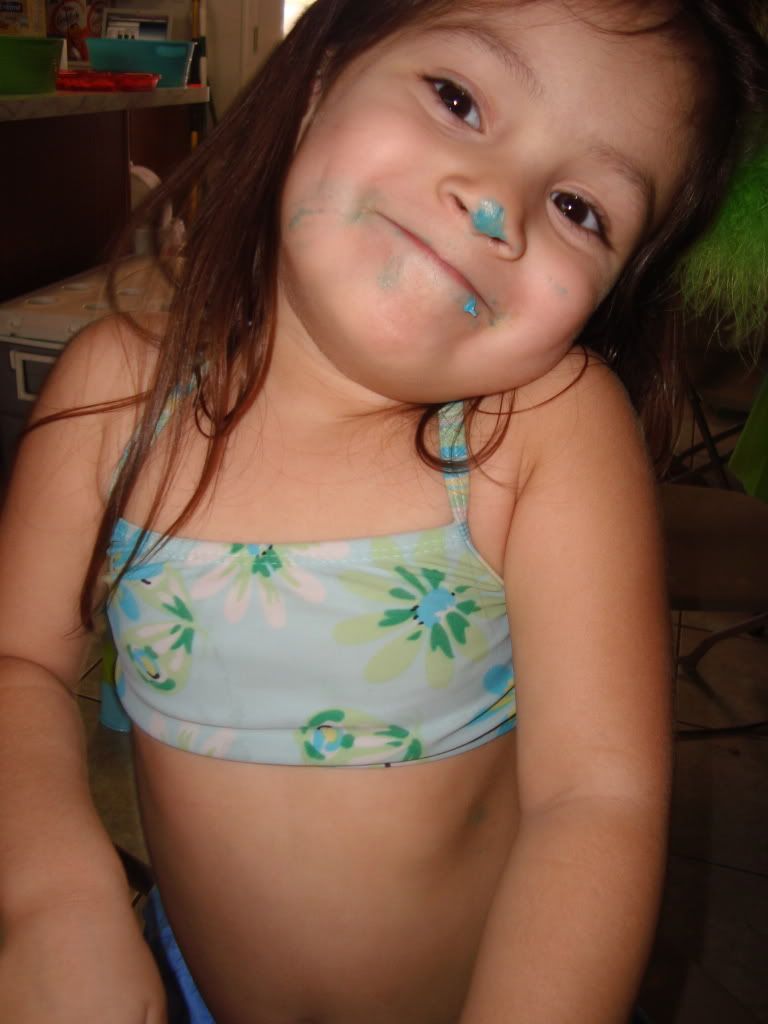 Then she opened her gifts!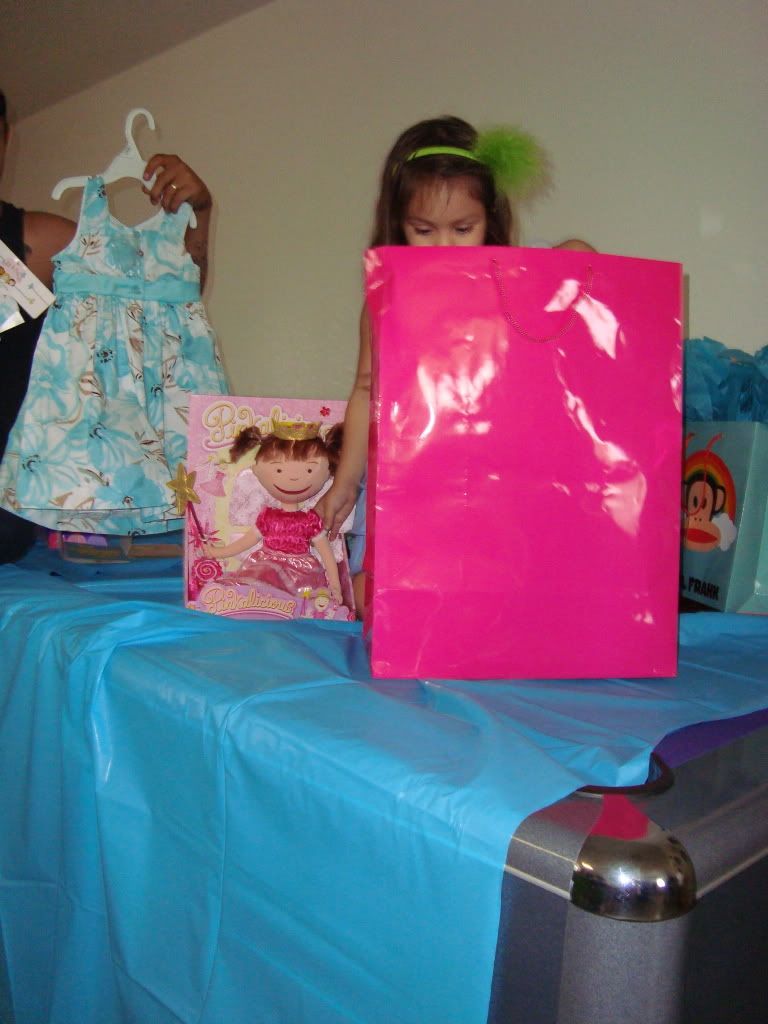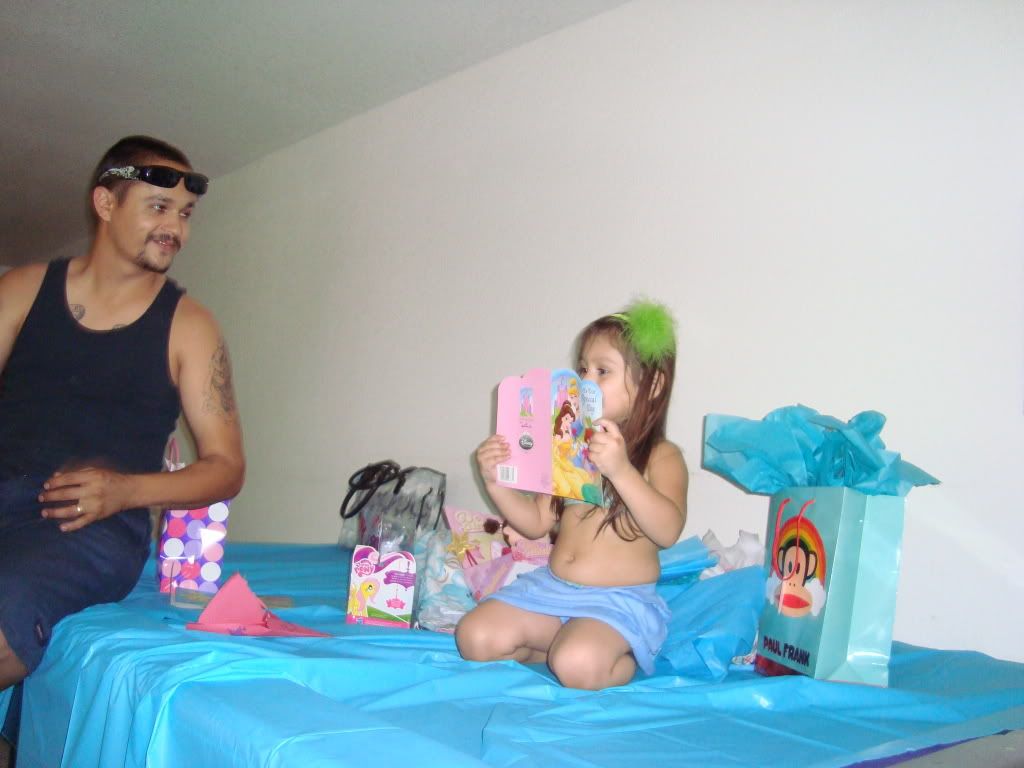 And before running off to enjoy the rest of her party she posed for me... a real genuine pose. THIS is RARE!
She loved her ponies and played with them the entire time
And her Pinkalicious is another favorite gift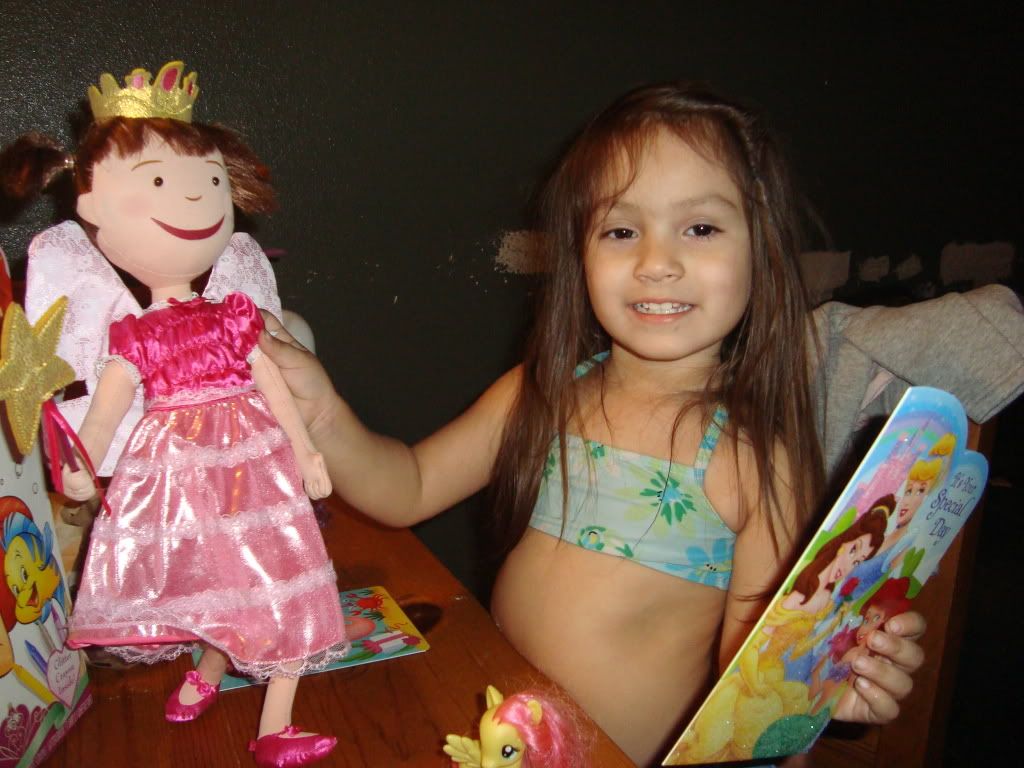 I would say it was a great day for her! She finally gets the concept of birthday parties and all she could talk about the night before was her birthday cake! Haha!