Friday after the kids got off of school we loaded up and stopped at the store for some lunch and snacks before hitting the road. But at exactly 4pm we were getting on the freeway and heading towards California!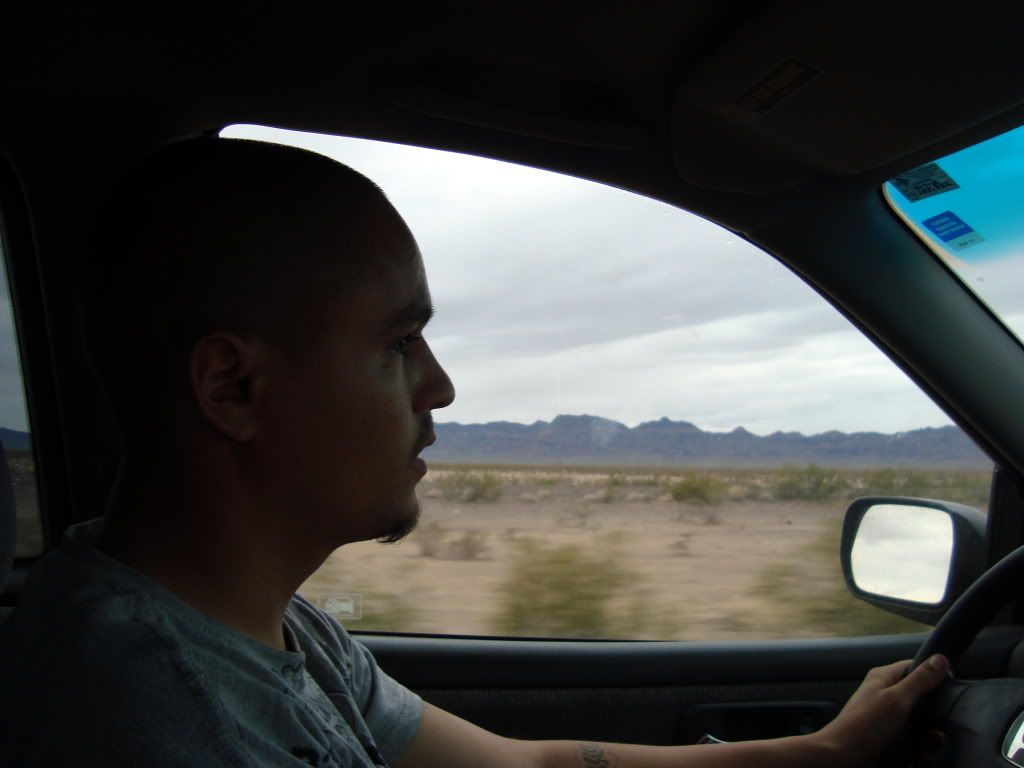 The sky looked like this: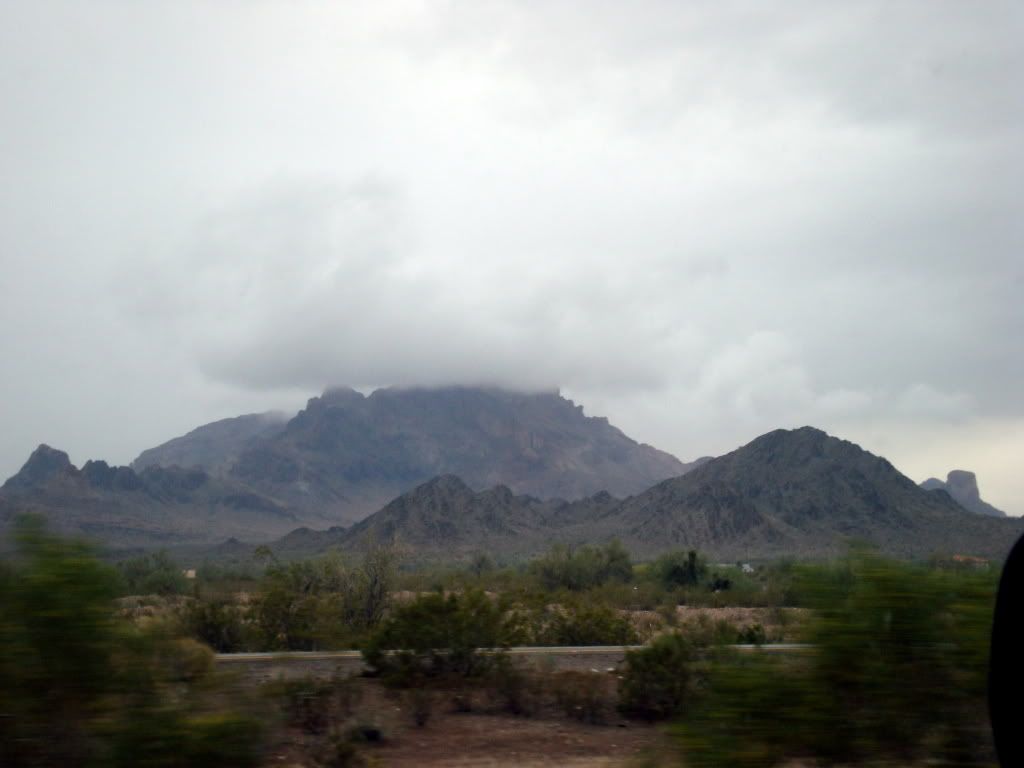 And 30 mins into our trip is starting raining and pretty much rained on use the entire rest of the trip.
We only made one stop and that was 2 hours in... just to potty, gas up, and switch Arielle's seat to the middle next to Atalie so that the 3 older kids could all be together in the back. Oh yes... we my nephew Ducky too. I don't have 5 kids... although it wouldn't really matter because I practically own the kid now anyway.
The next morning we were up bright and early... and when I say bright and early... I mean Jr had me up at 5:50am to shower. We still didn't end up leaving the house until 9:30am but for us that is record time! We usually don't roll into Knott's until almost Noon.
We made a quick stop at the McDonalds across the street from the amusement park because although we made sure that the kids were very well fed before we left, us adults needed some nourishment too.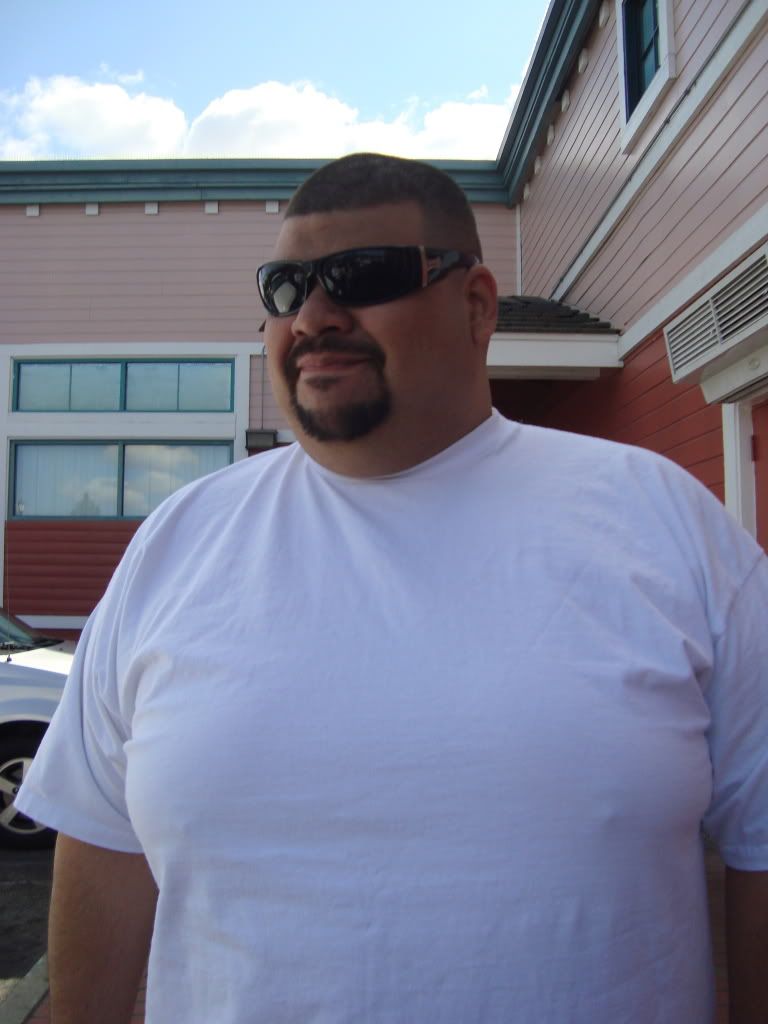 Once we got inside the picture spree began... would you expect anything less from me?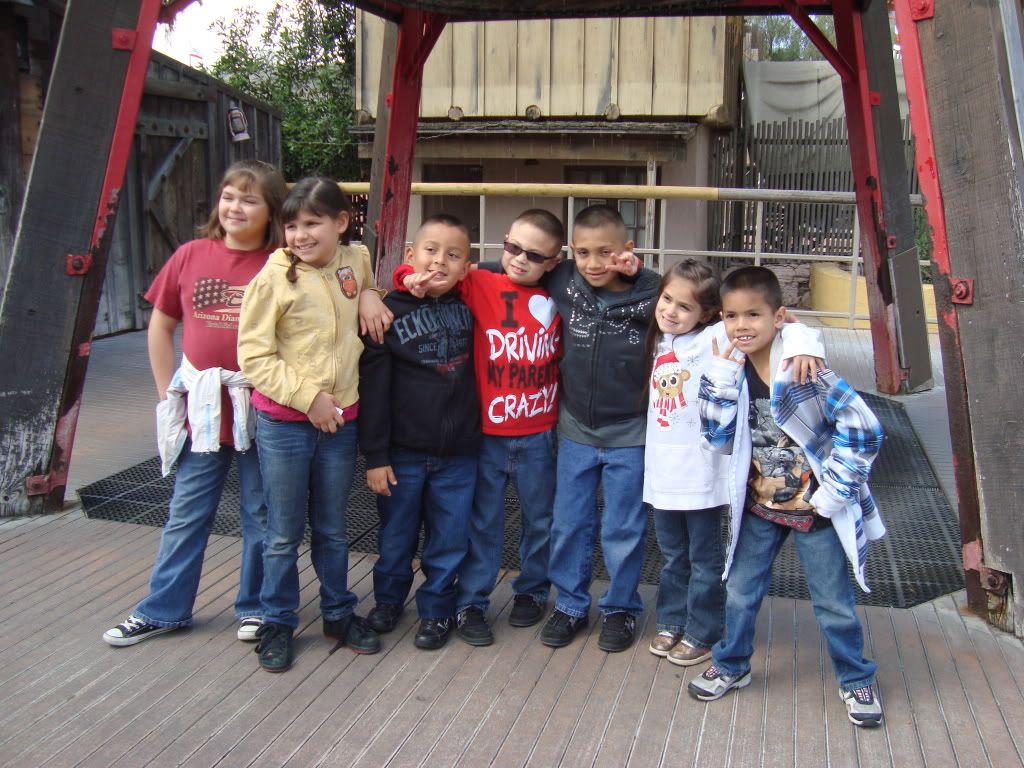 We were standing around when I hear a voice from behind me say, "Tia, turn around and take a picture!" And when I turned I found Diego and Ducky JUST like this! (They MUST be my kids! I am so proud!)
Then first stop was Camp Snoopy!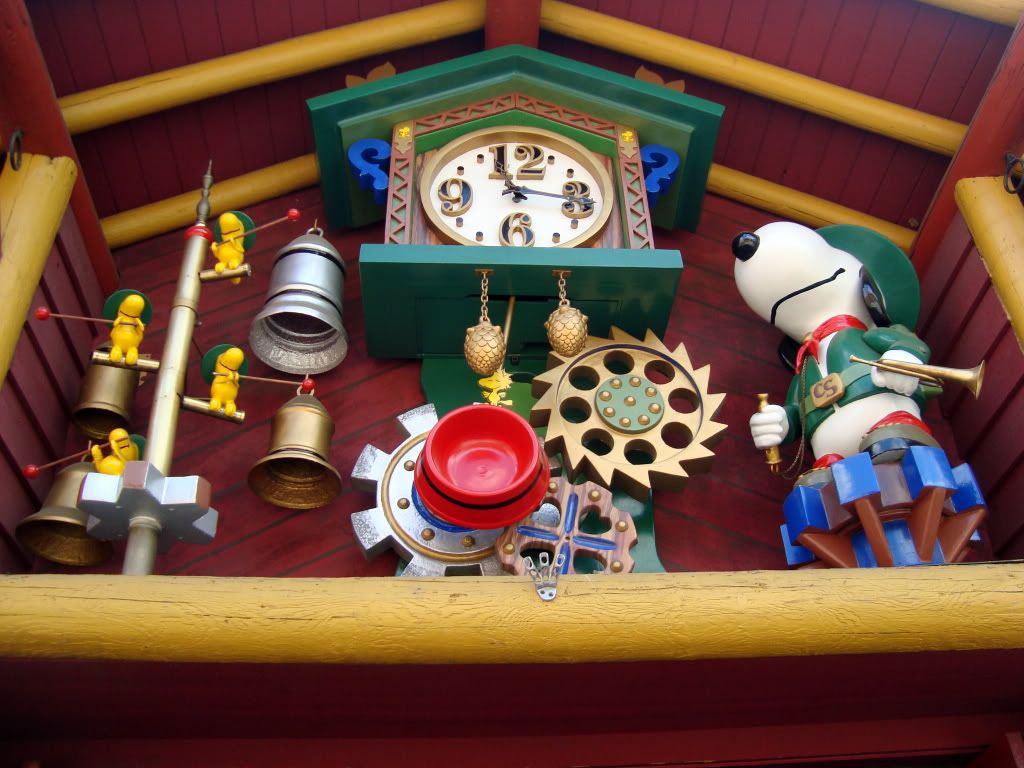 The kids got to meet characters right away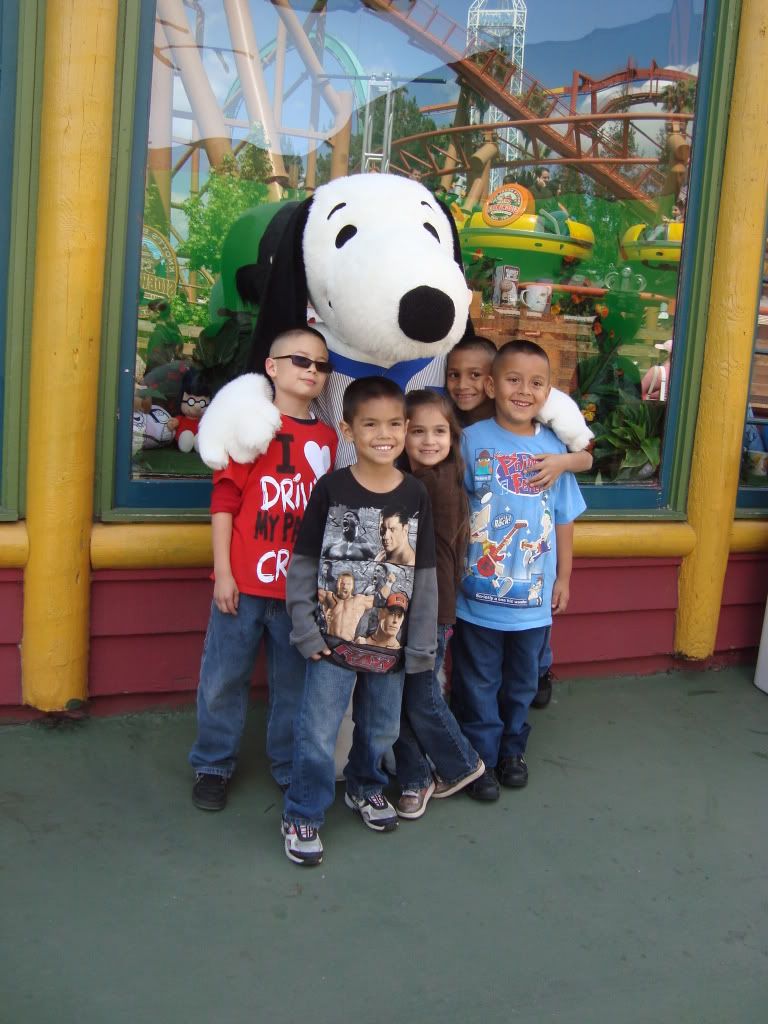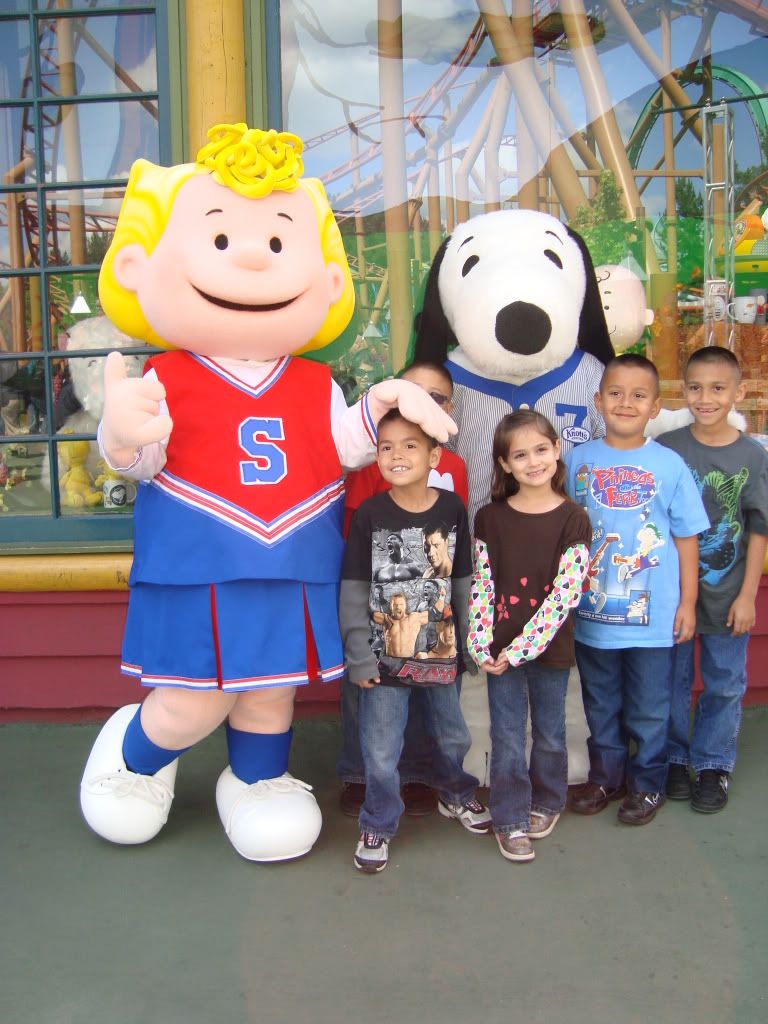 But getting on rides was what they were excited for!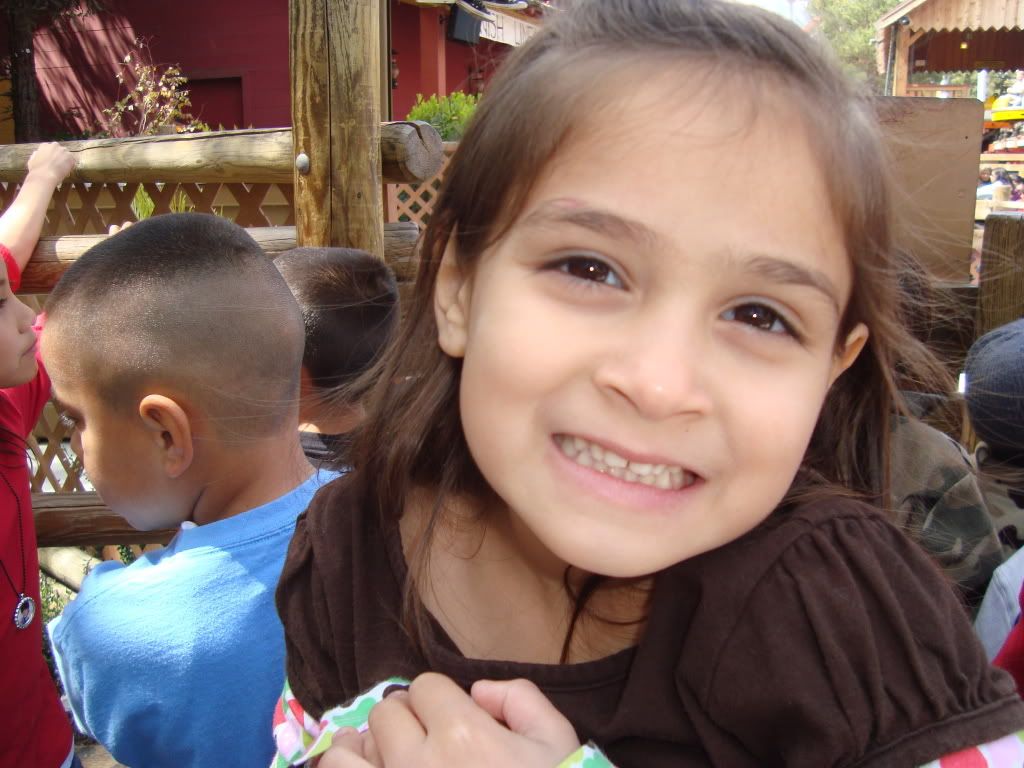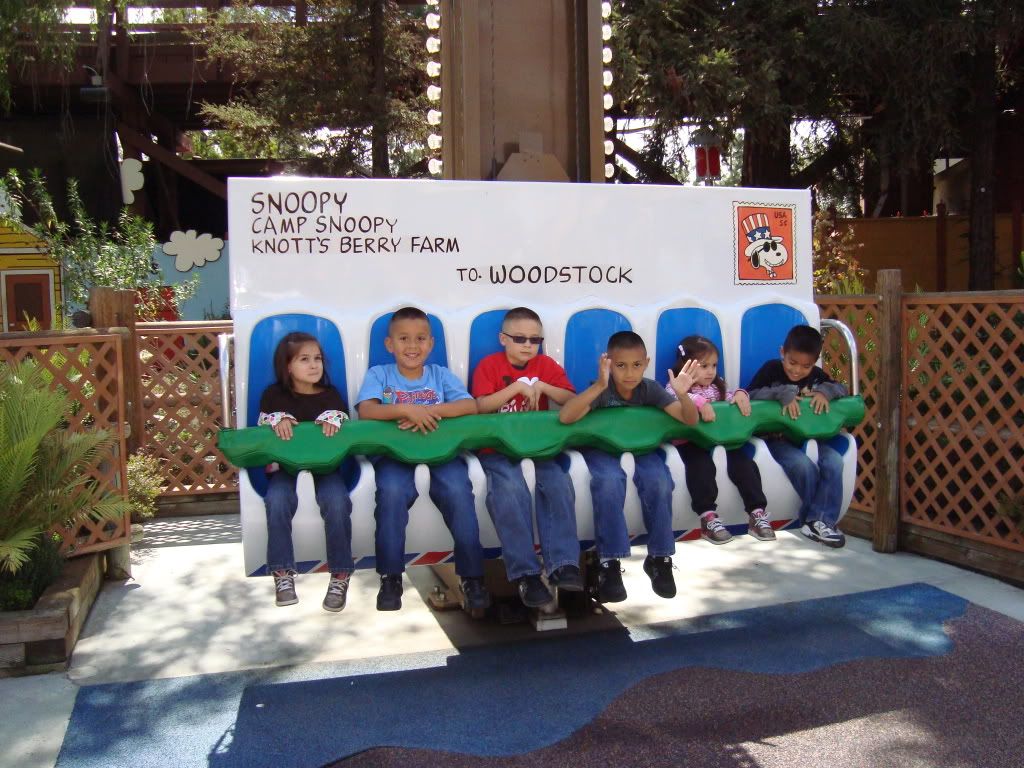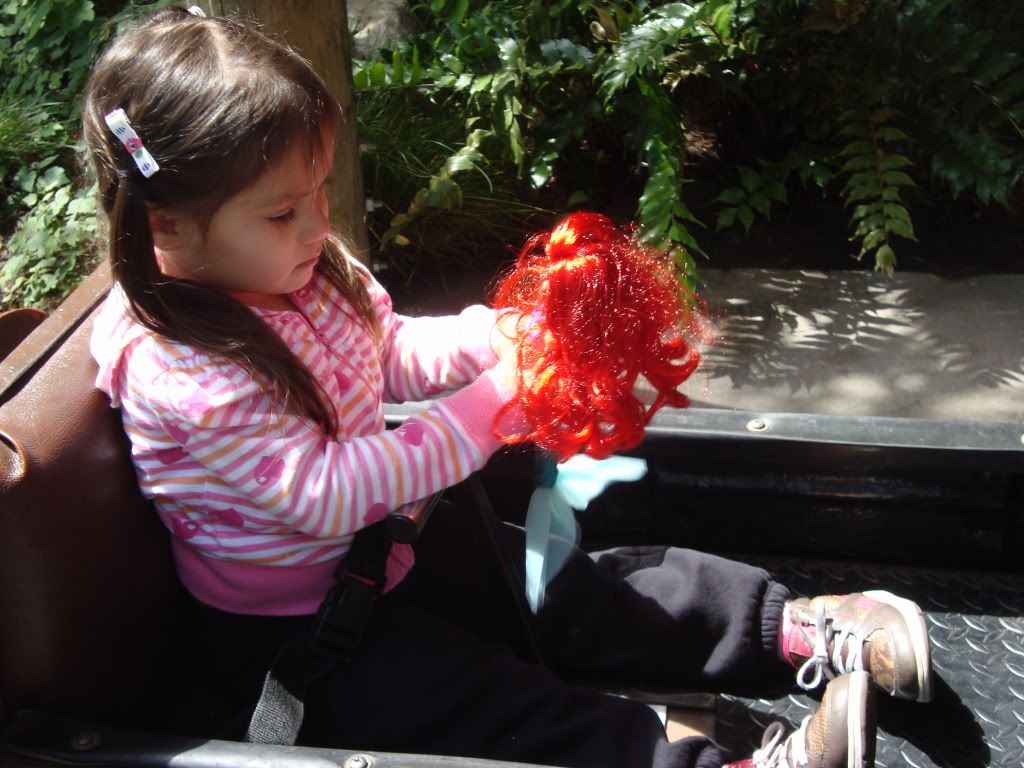 What I love the most about Knott's is how much fun the kids have. And Atalie was a perfect angel the entire day too. But she is perfect every single day so this was nothing different. I love how easy she is!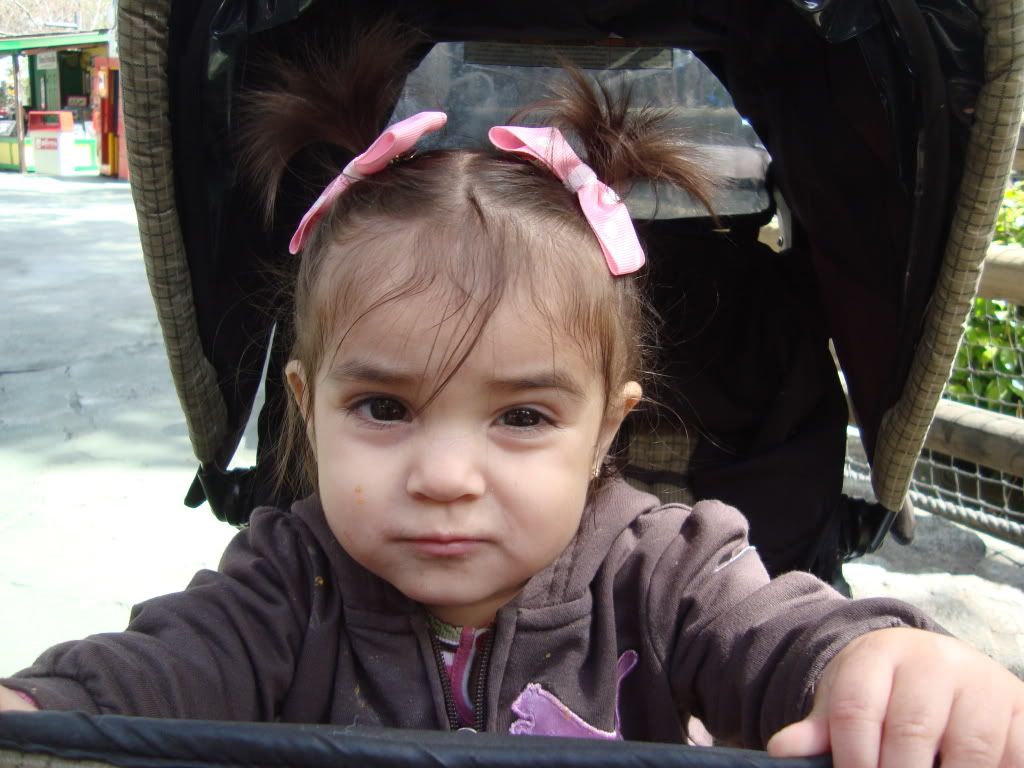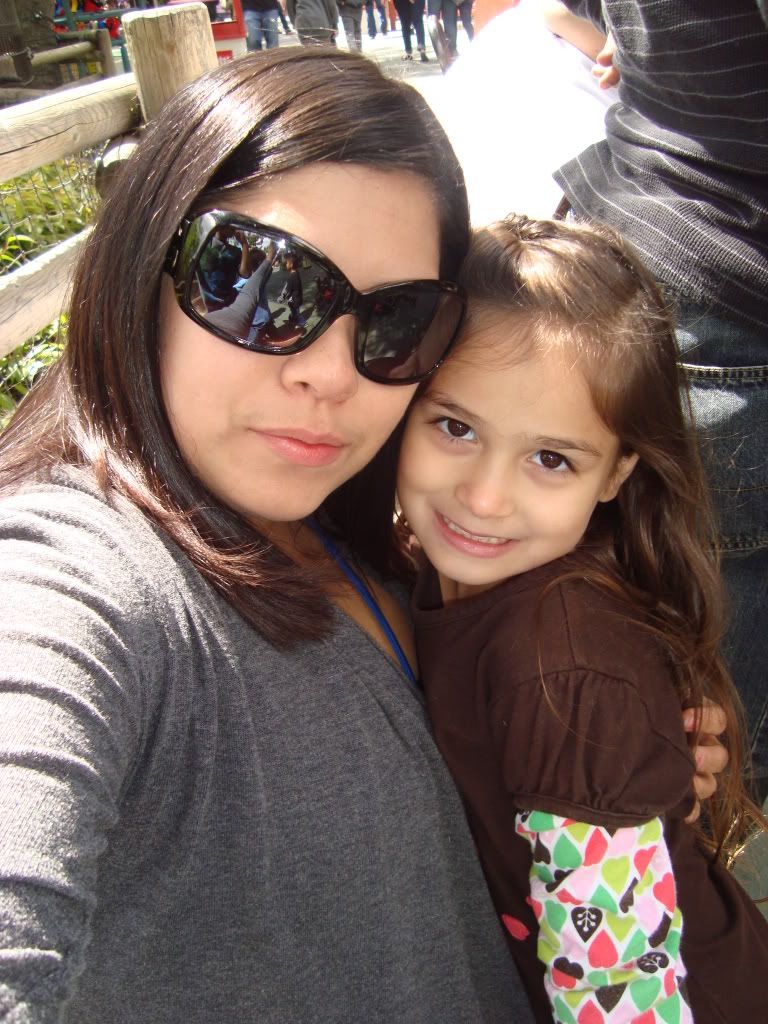 In Camp Snoopy they always have something fun for the kids to do to win prizes. Last time we went it was a safari themed scavenger hunt where at each checkpoint the kids got a safari themed prize. This time it was sports themed. And each checkpoint they had to complete a different sports related task. At the end they got a free Snoopy water bottle and coupon for a $6 Tshirt. So we all ended up buying the kids their shirts and of course they all had to wear them right away.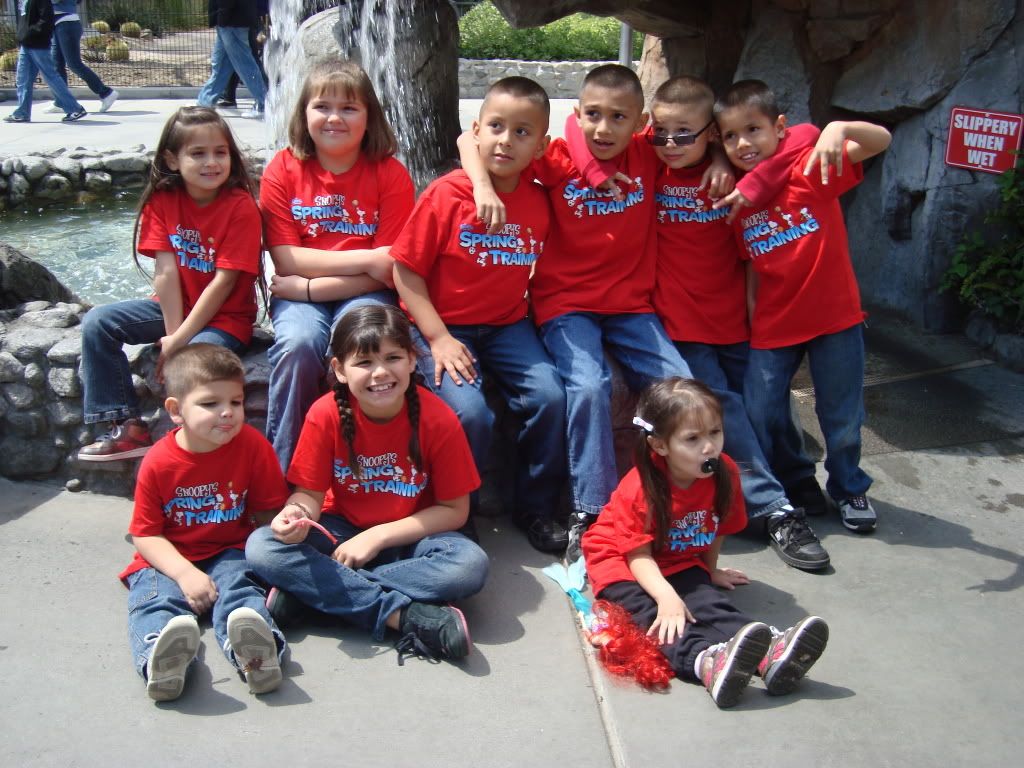 We spent a couple hours in there and then my Dad and the rest of the family arrived. Which meant more pictures duh!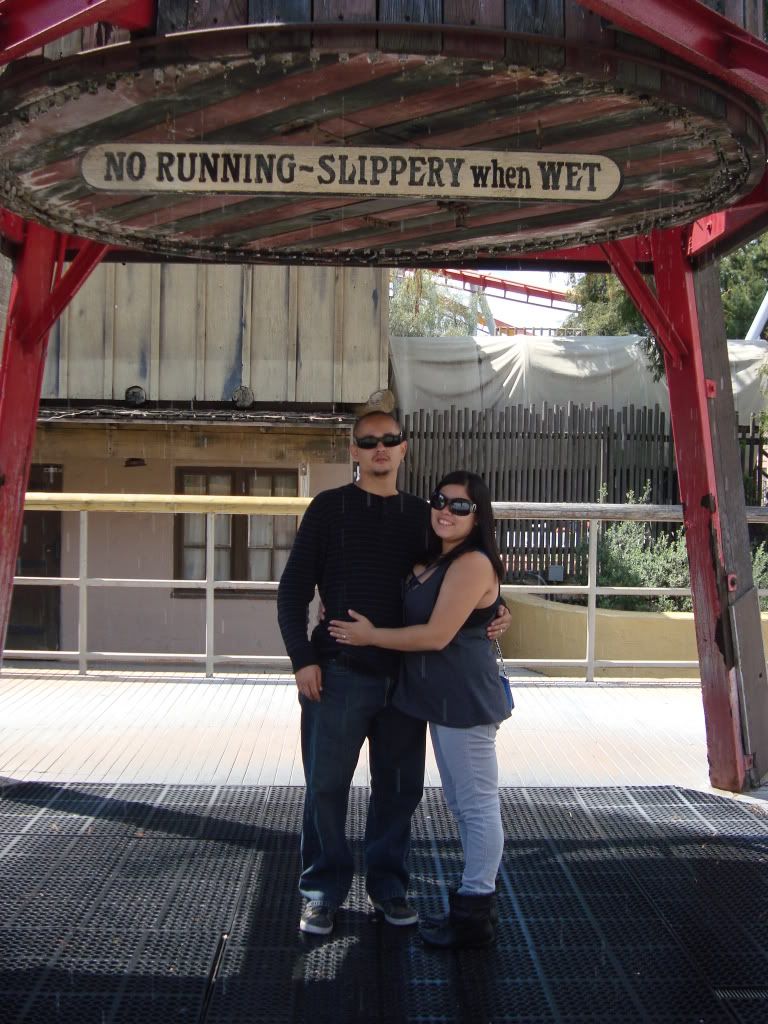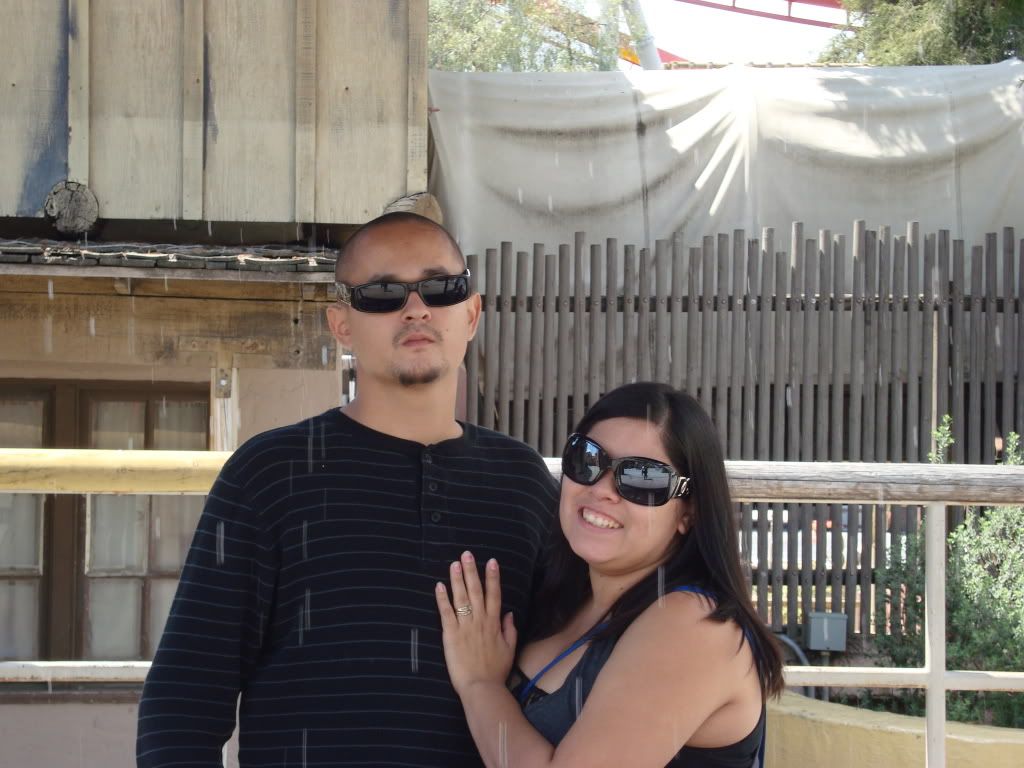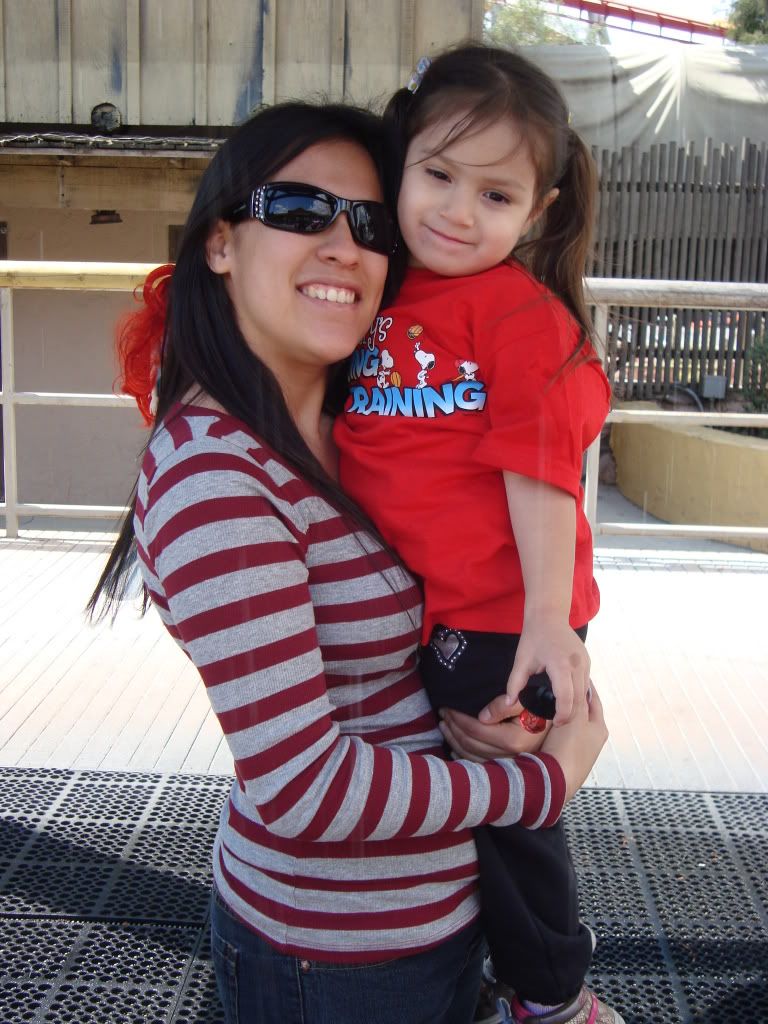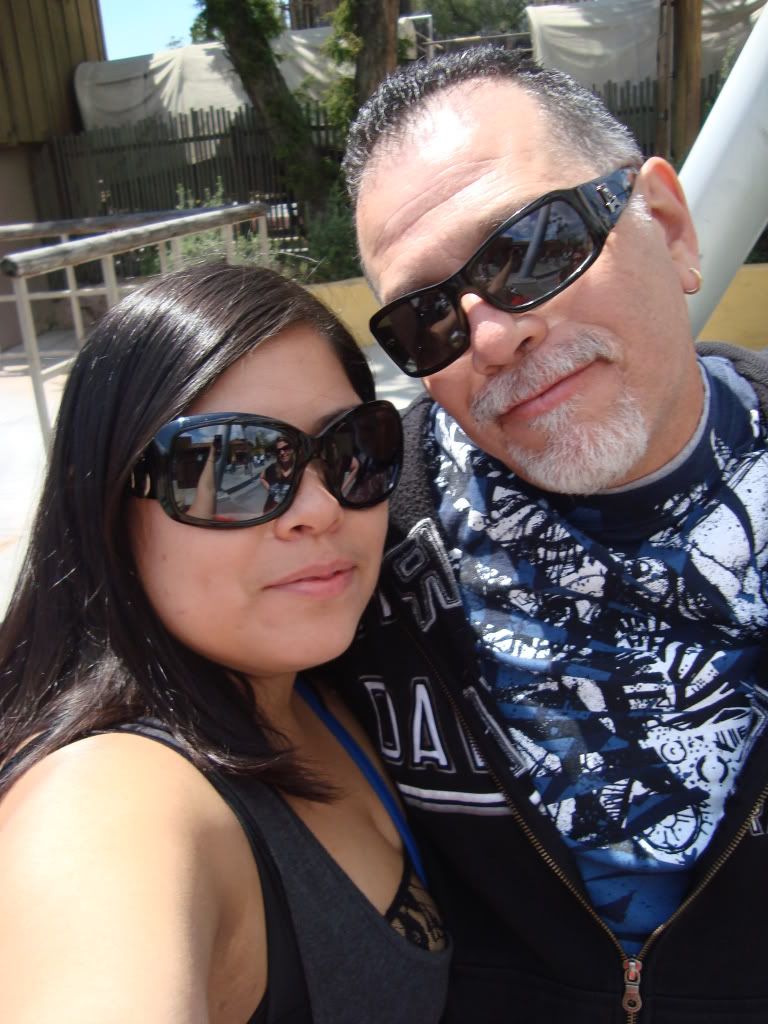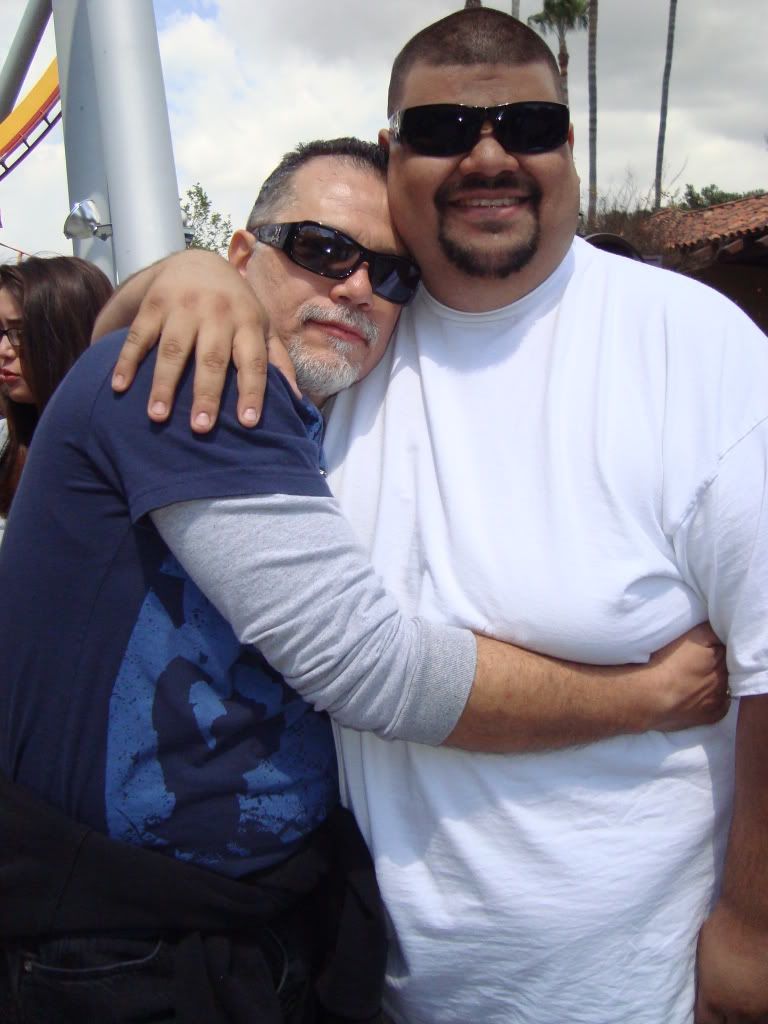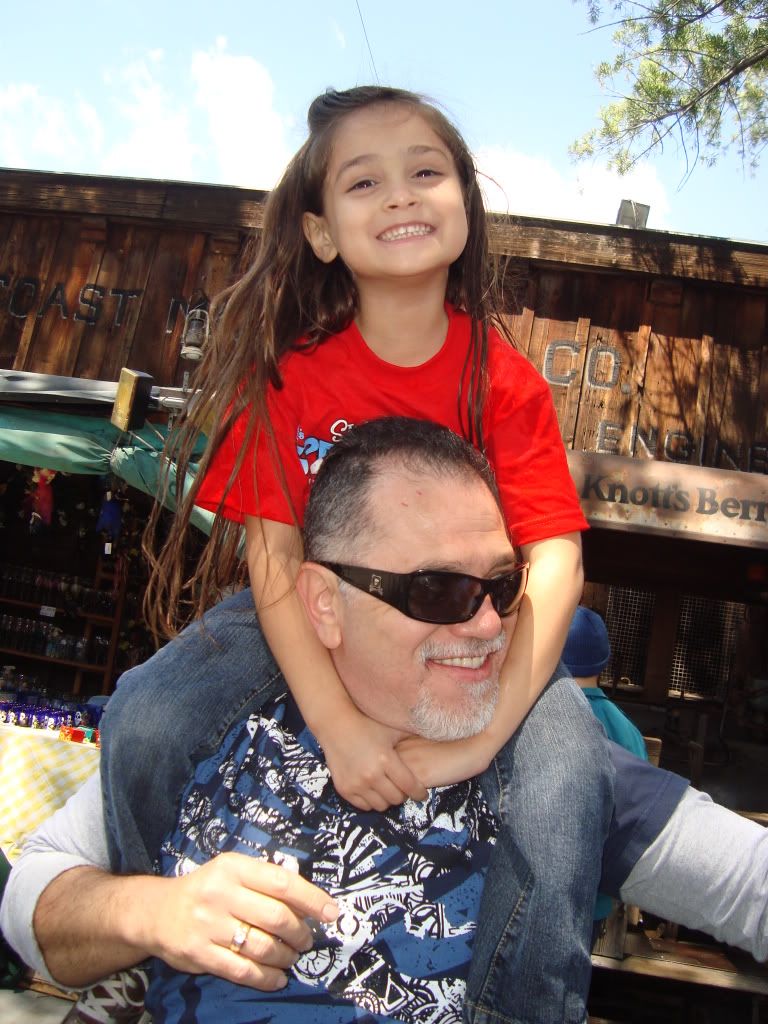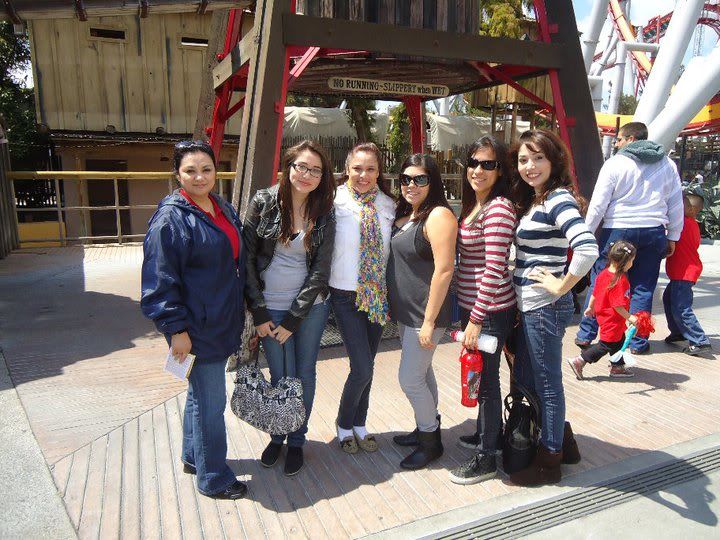 And then it was decided that the adults needed some fun too so we started to ride the bigger rides. Good thing all the older kids (Brianna, Tallynna, Diego, Noe, and Anthony) are daredevils and ride all the roller coasters too. There is not a ride they won't get on as long as they are tall enough!
So we had the guys stay off with the babies and little kids...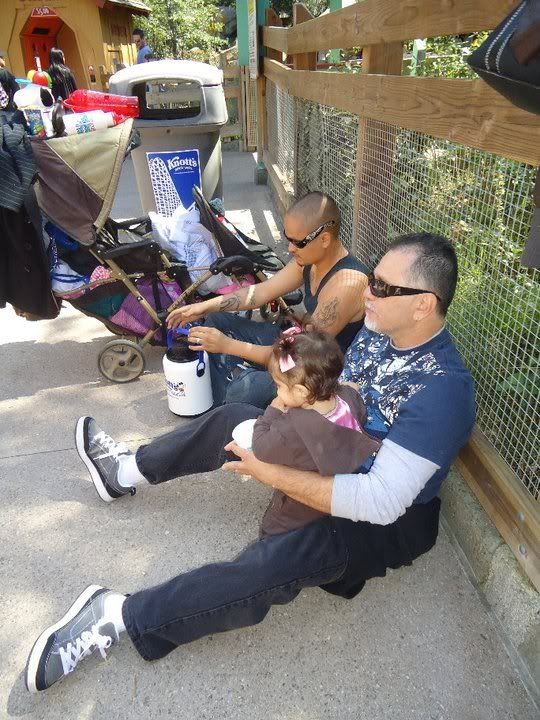 And we had fun getting on our favorite coasters and some new ones we hadn't tried too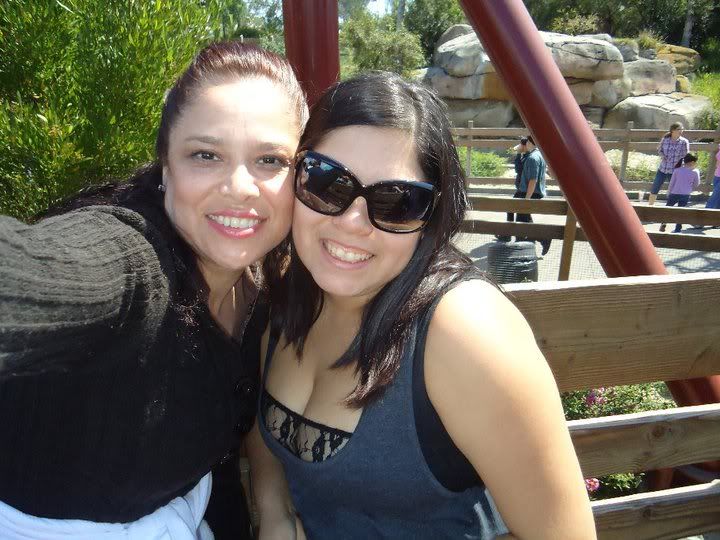 But all that fun makes us hungry... lunchtime!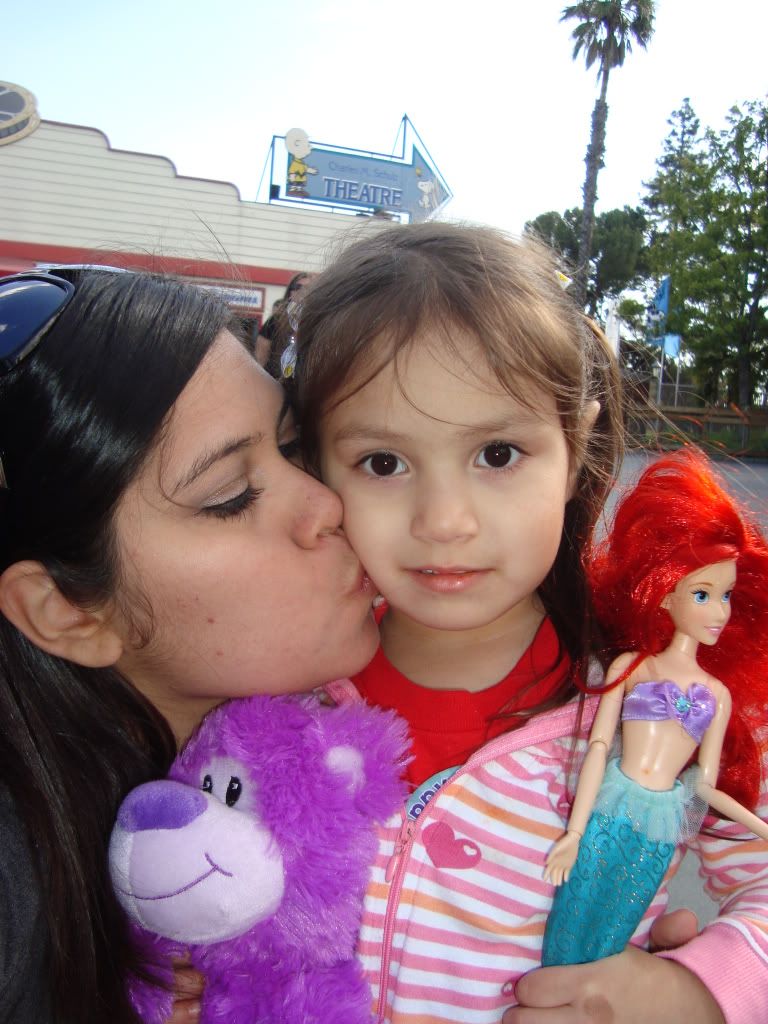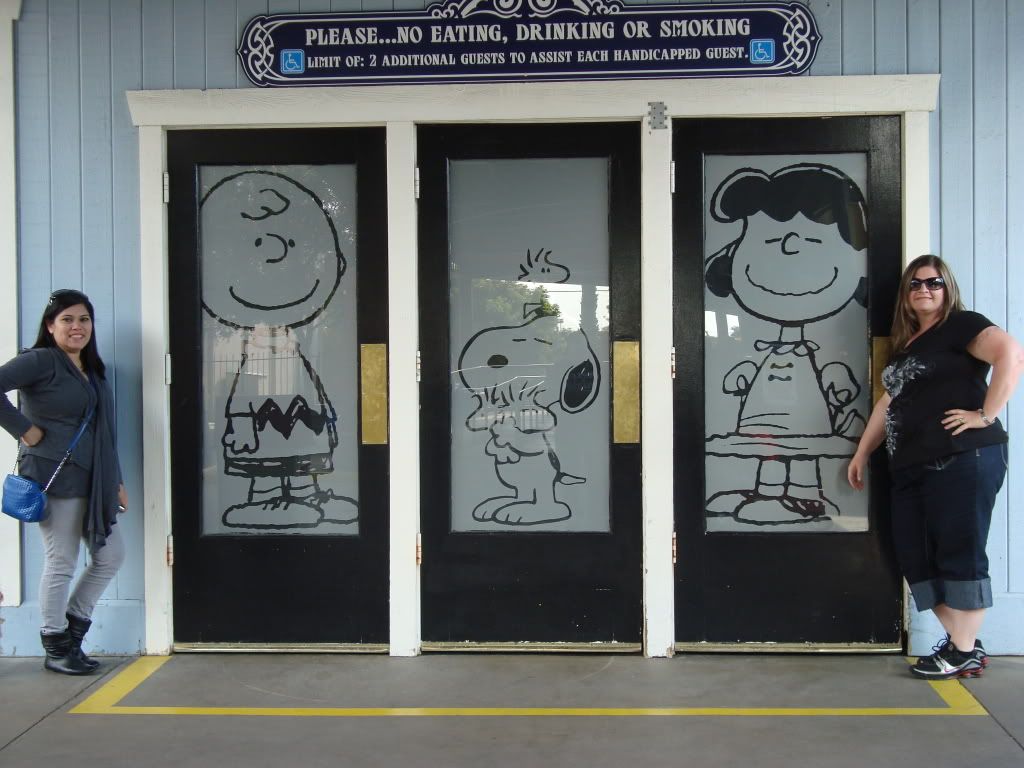 After lunch it was decided that we ride Ghostrider... that has to be my favorite ride. I had two brave boys waiting with me in line.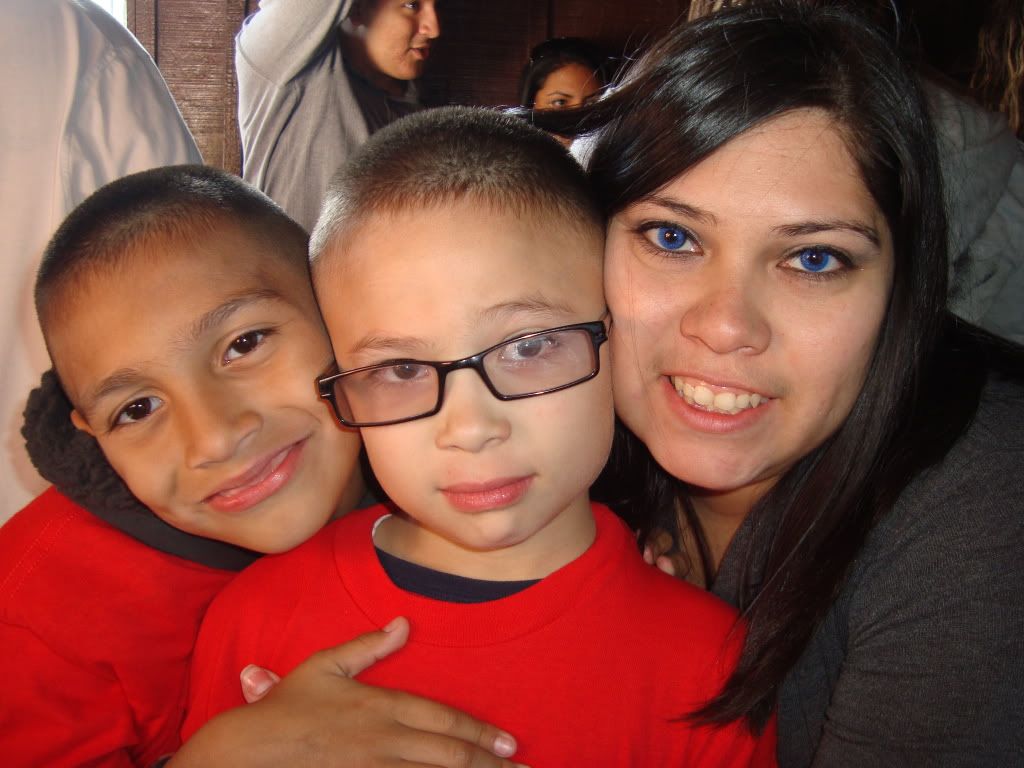 After the ride we took a little break and my cousin Crystal snapped a whole bunch of awesome pictures of my little Atalie.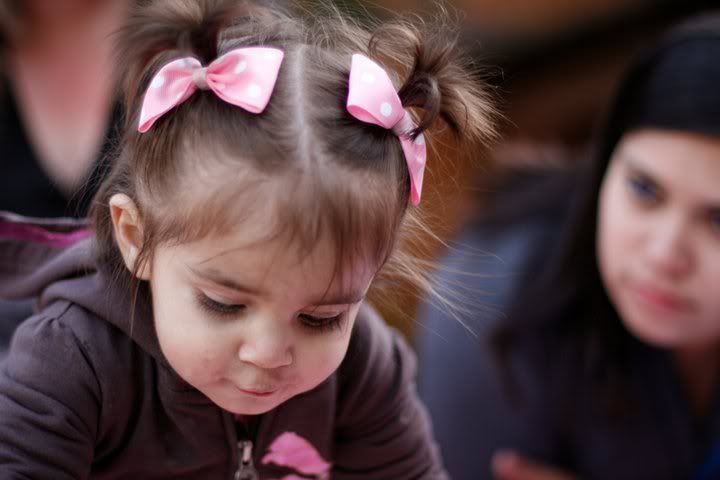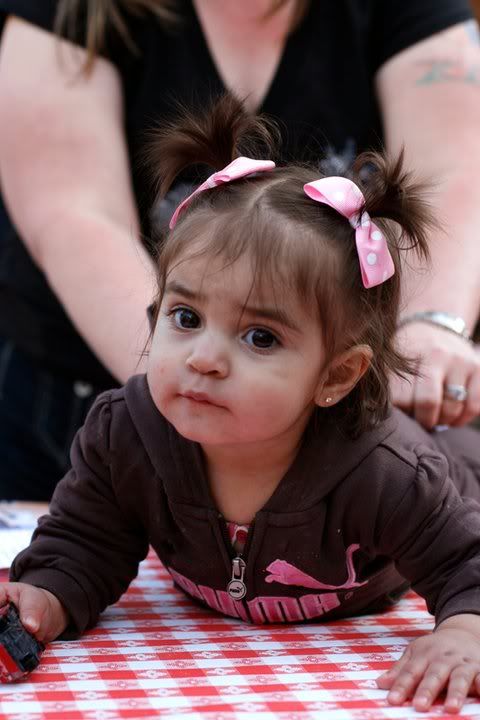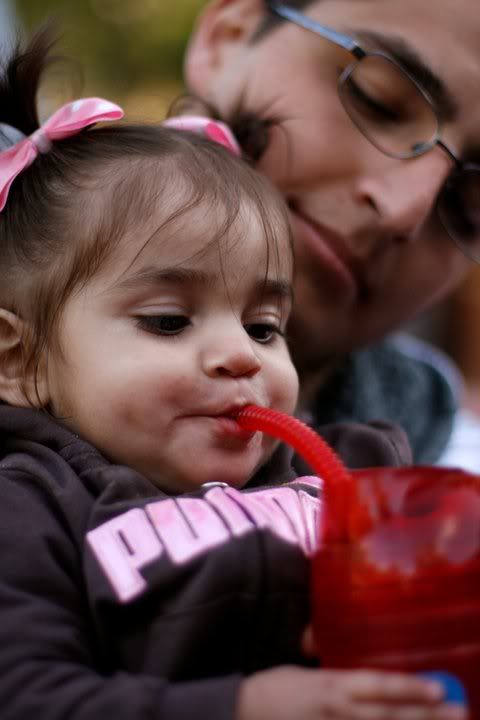 Then my cousins Thalia and Crystal watched my 3 girls so that Jr and I could ride the Silver Bullet...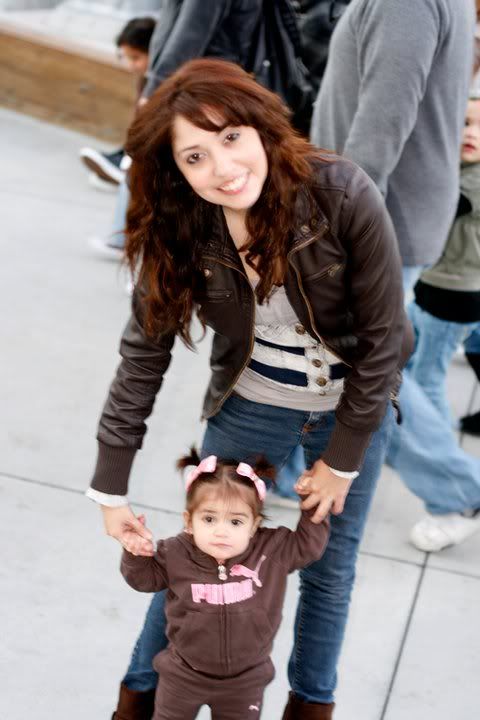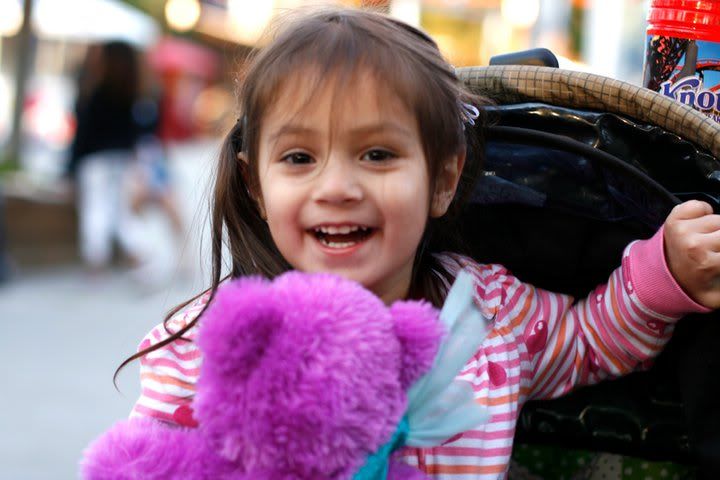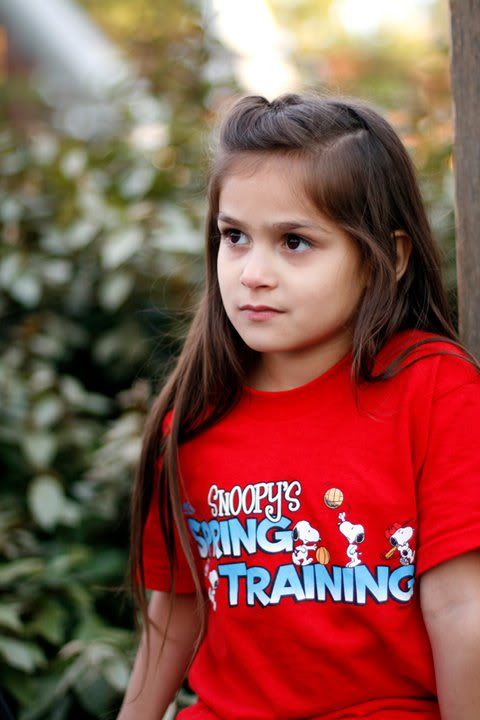 The rest of time was spent sitting on benches in Camp Snoopy while the kids rode more rides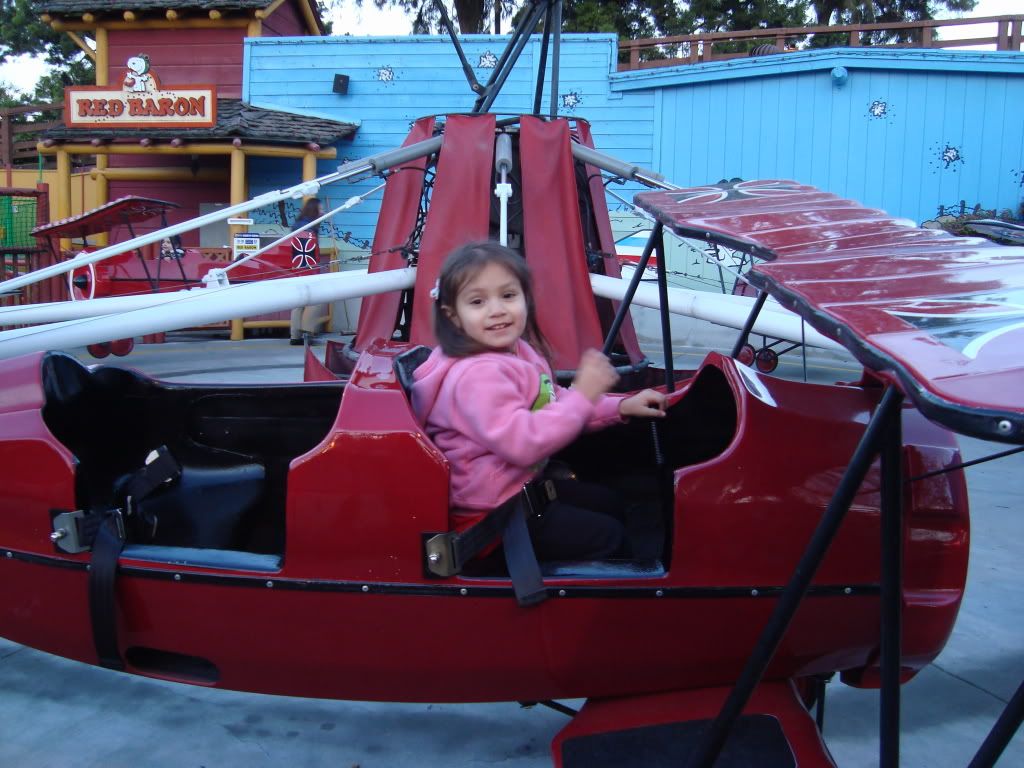 Fantastic day... but we were pooped!