This past week the weather has been awesome... well except that my allergies are KILLING me... but I am trying to not think about that. I enjoy this time of the year. Lots of afternoons and nights at the park, sports and activities for the kids, water, bbqs, water, and with summer coming my usual summer activities with the kiddos are already so near! Summer movies and Peter Piper we will be seeing eachother a lot this summer! I can't wait!
So Diego started baseball this week. He has never played baseball before so this is really exciting. Baseball is in our family... we grew up around it. Summers = Baseball to me. So I am pretty excited to watch him play. It's Coach Pitch so he needs to not only learn the game but learn to hit when being pitched to.
His first practice was great! They practiced hitting and I was totally surprise that he did pretty well hitting the ball! He is on the same team with his best friend since kindergarten :) Even with our move from his first school their friendship is still there!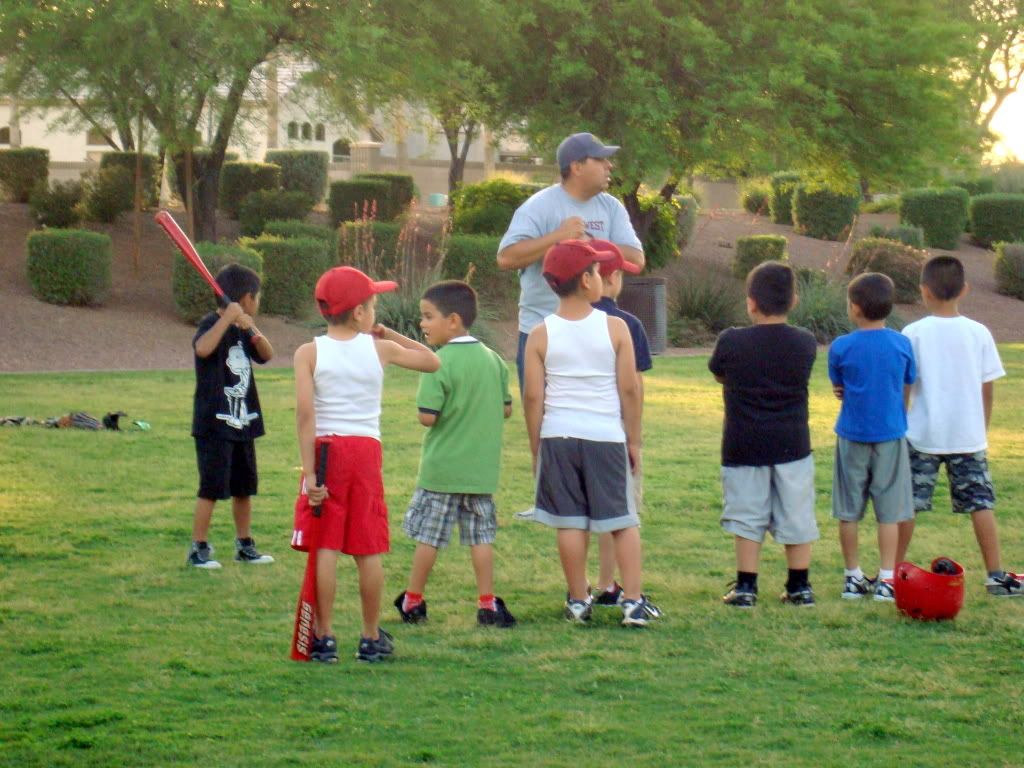 And he has a cute little cheerleader on his side who kept trying to run onto the field to follow him... so she had to be restrained.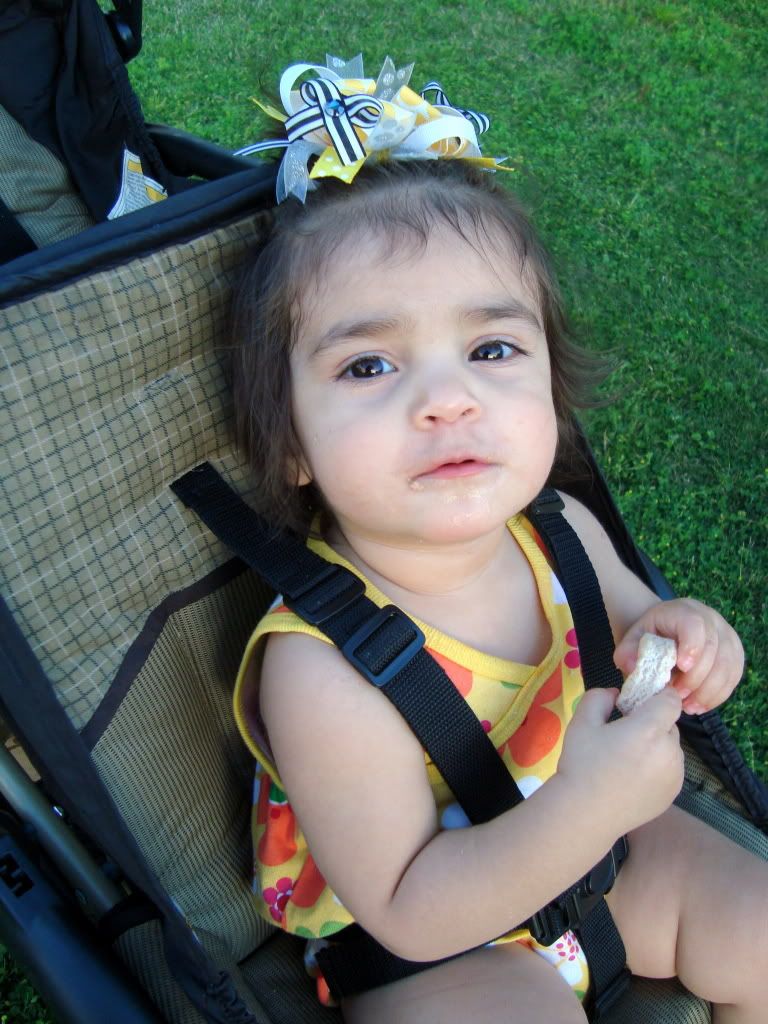 His 2nd practice was cool too. They actually played on the field and practiced their catching... which by the way Diego sucks at. And I say that in the nicest way possible. He spends more time trying to imitate movies and the big leagues than actually focusing on catching the ball. It was quite a show though!
And his little cheerleaders... well they just bugged. But they are cute!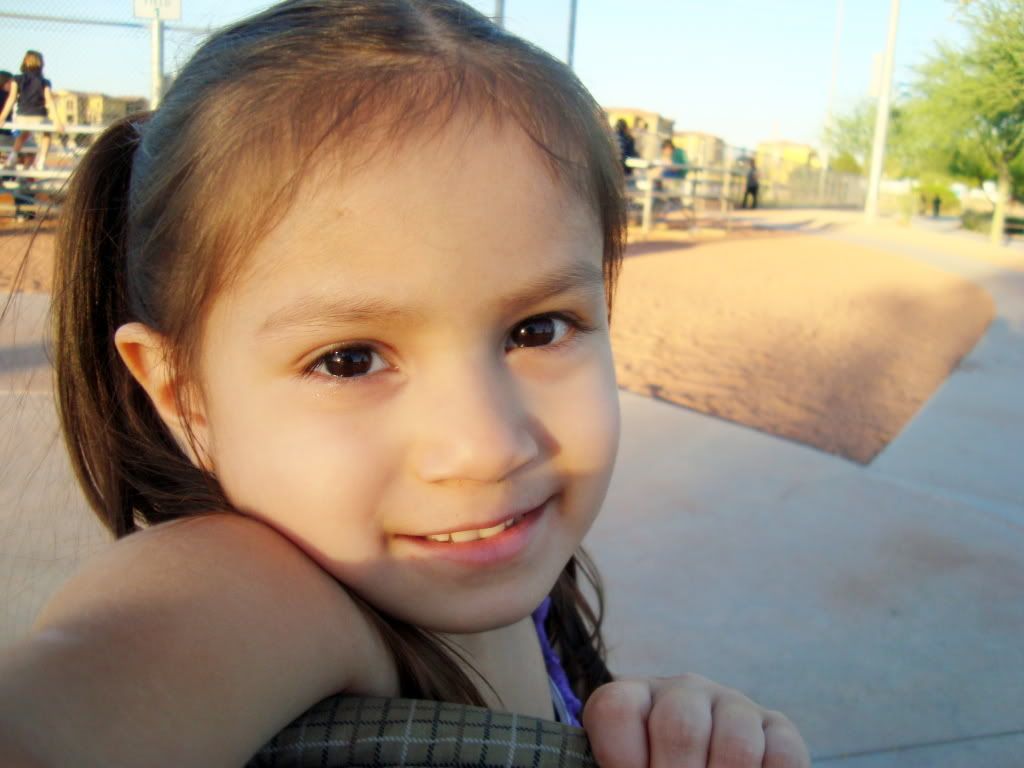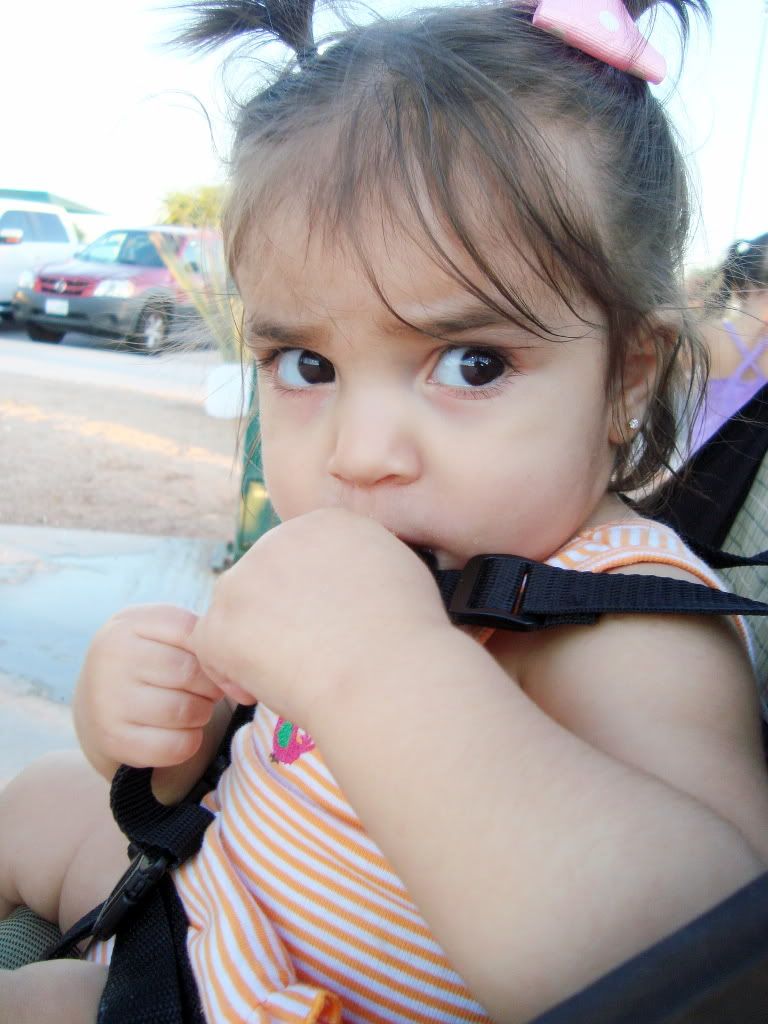 Yay for Baseball Season! Did I mention his team is the Diamondbacks! Heck yes!