So our Little Mermaid Miss Arielle turned one and once again we through a big party. The theme was butterflies and flowers. She wore a floral dress and her Ariel doll wore the exact same dress. It was so cute.
She's not wanting to walk yet so it was a pain to carry her around all day but she was passed from arms to arms and that helped me a lot!
Her Nino rented a bouncer for the kids to jump in which is my godsend anyway so I was happy about that. Evony and Alayna never seemed to get out. These girls are crazy.
The cake was made once again by Linda (my sister-in-law's Mom). I loved it of course! I tell you the lady is my hero! She's so good at what she does!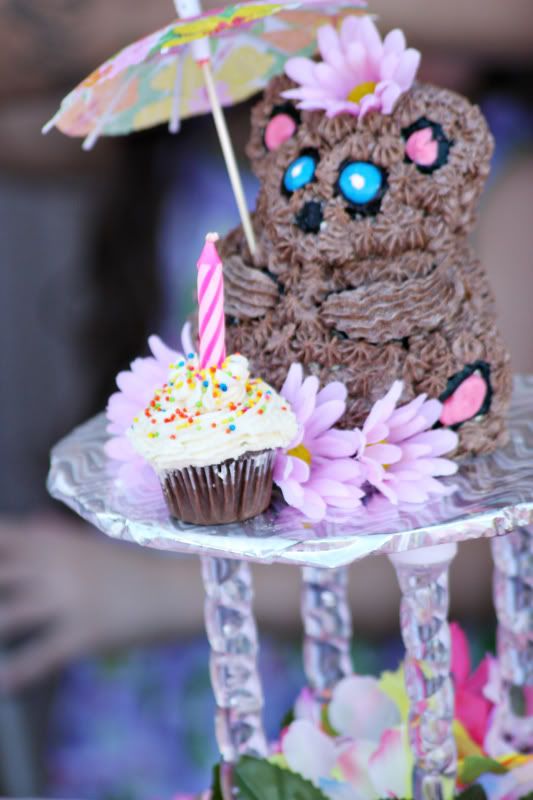 She even took it upon herself to create this little bear cake for Arielle to eat all on her own. It was so cute I couldn't "bear" to let her touch it. (FYI Alayna destroyed it the next day and she said it tasted really good... great...)
I love the look on Arielle's face in this picture. On her actual birthdate we sang Happy Birthday to her like 20 times and EVERY time she tripped out on us singing. I don't think she figured out we were singing to her. And she gave us the weirdest faces... probably thinking "Why do these people keep breaking out into song and dance?" - -That's the face.
Making a wish.
I told her to wish for her hair to grow faster or Mommy is putting in hair extensions LOL. (Hey it worked when she had no teeth and I told her "If you don't grow teeth soon I am never giving you pizza again!" Next day I found her first tooth. Now that I think about it... I should have threatened her with walking...)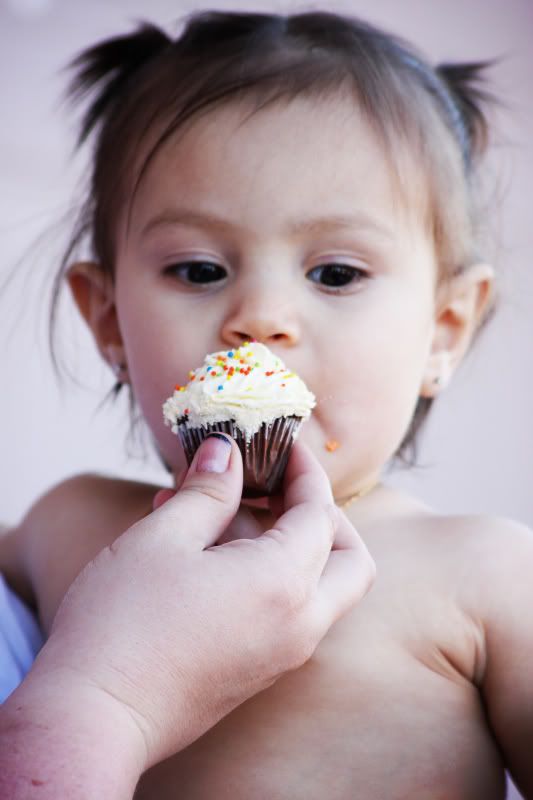 She REALY enjoyed her mini cupcake.
Then it was present time. She got soooo much clothes that I am so happy about because she all of a sudden grew out of EVERYTHING she pretty much owned. Just in time!
Her Nina gave her a framed picture of Ariel drawn by a cartoonist. He even signed it for her. I love it. How special!
Look at the itsy bitsy teeny weenie yellow polka dot bikini! So adorable!
She only got like 3-4 toys... YES!! Err... I mean Sorry Arielle... what mean guests.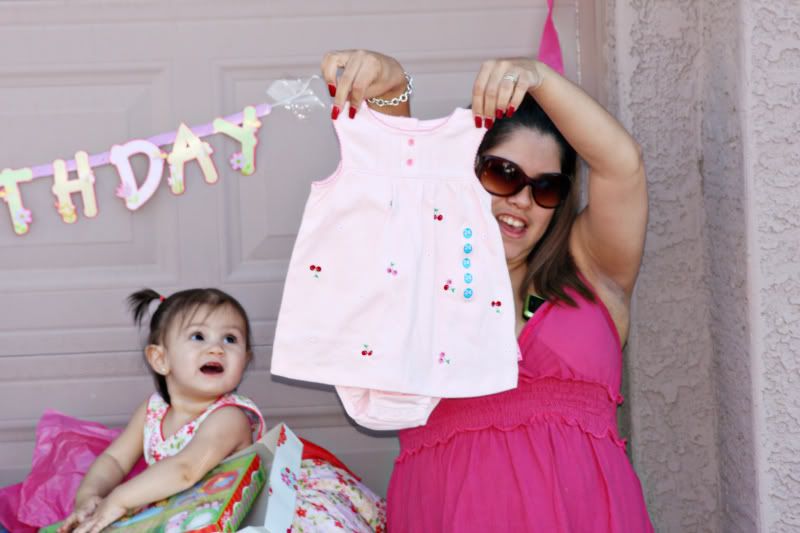 Really she got tons of clothes. Makes me so happy.
She got like a ton of bathing suits too... Watch out we have a swimsuit model on our hands this summer!
My cousin Dana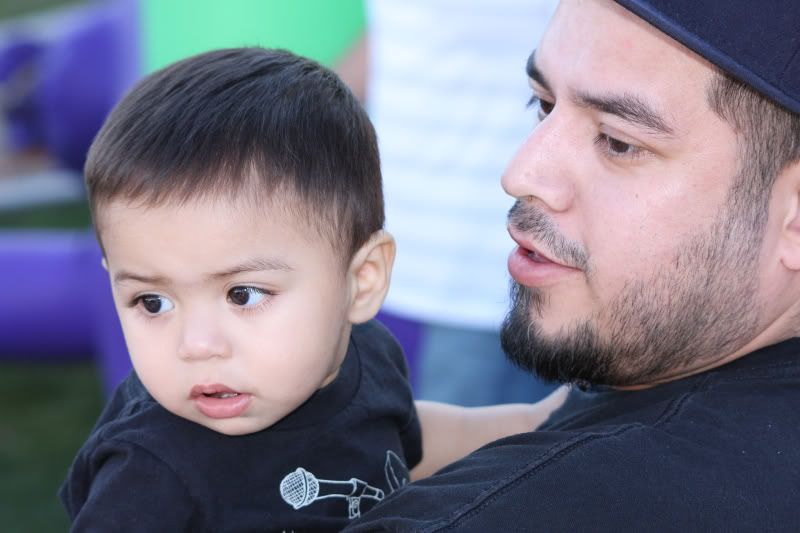 My Uncle Jorge and my cousin Daniel
It was good. Thanks to all those who came and made it special for her. She won't remember but I will. So thank you.
No more birthdays for me until July... now I can rest easy for a while.