We had a really good Easter. All the family was together and that's all I can ask for.
Diego and Alayna are really into the egg hunts now so that's always fun to watch... and this was Arielle's 1st Easter! She didn't get the concept all... she just liked playing with the eggs mostly and listening to what was inside. But she did real good and wasn't cranky or anything.
Like usual I took way too many pictures... more than any normal person would take... but I will try to keep it at a minimum for your viewing pleasure!
Let me start off by saying we didn't color any eggs. Being the hands on crafty Mom that I am sometimes, I surprised myself that I didn't run to the store to by a kit so I could take a million pictures. Maybe next year.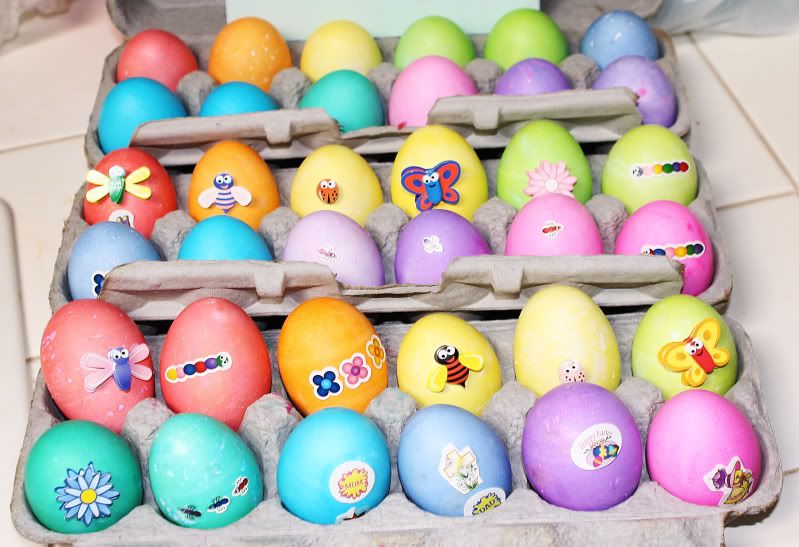 But my nieces did dye some with their other Grandma and they were so absolutely adorable!!! These eggs were for the "Egg Wars" and not for hiding. We hid only plastic eggs.
My cousin Alexis and I ready to hide some eggs!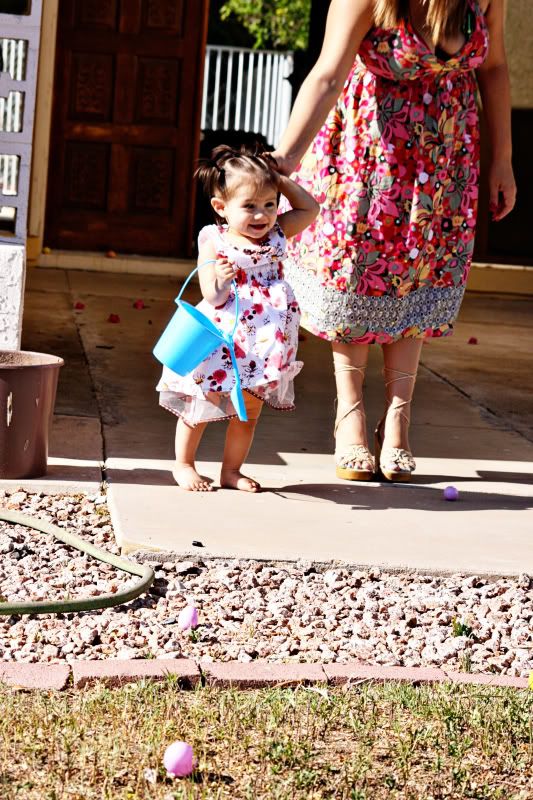 Arielle got to come out first being that she's the youngest.
She just liked holding her pail... (Sorry kids Mama couldn't find baskets last minute "day of")
But she got bored quickly...
So I rescued her and we watched as the rest of the kids were let loose.
Oh and of course I had to help Alayna too.
Diego was fine all by himself
And Juanito found one all by himself that everyone missed...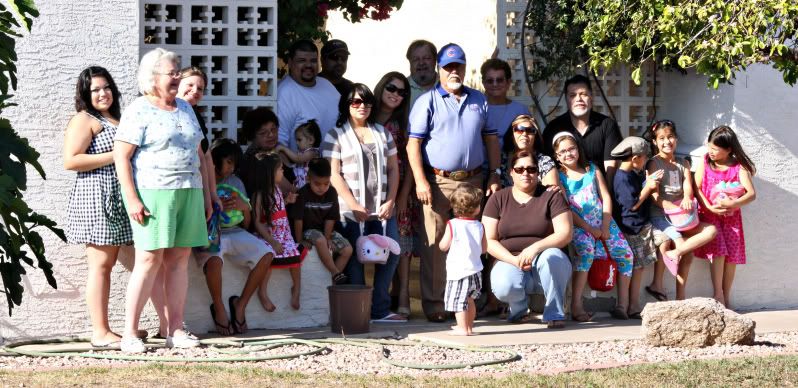 Here's most of the group... minus my husband who took the picture.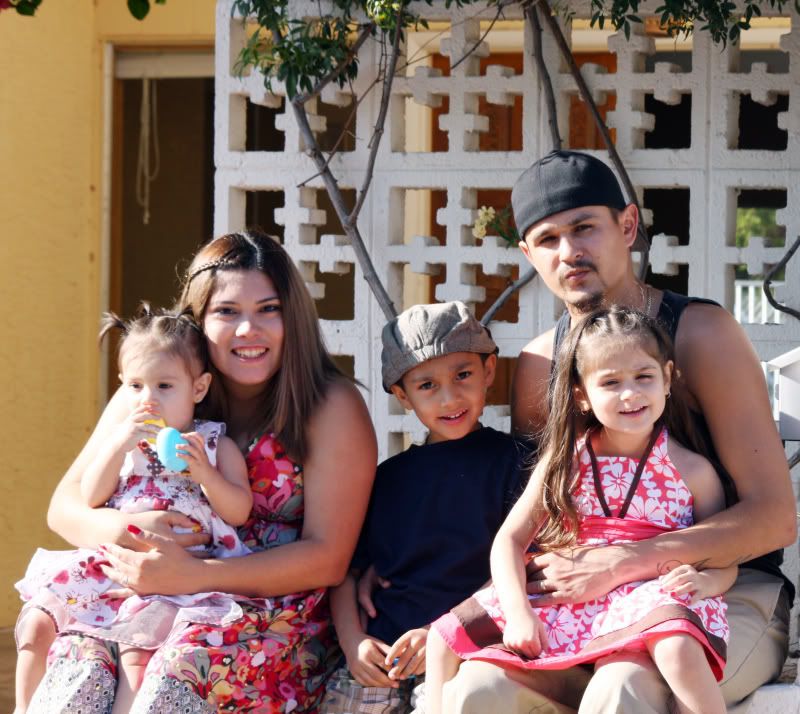 My family picture
My parental unit
Then we sugared the kids up even more with some pie.
And me and Jen acted crazy when Jr said to "work it" for him... okay so maybe only I did...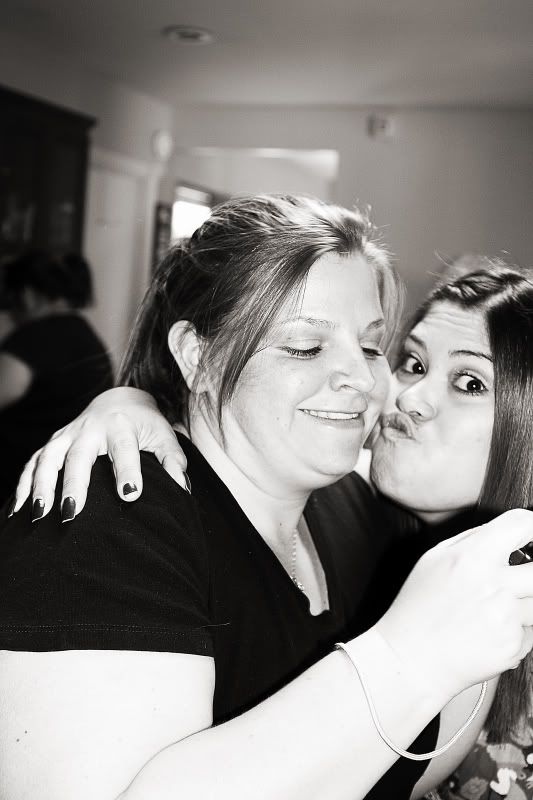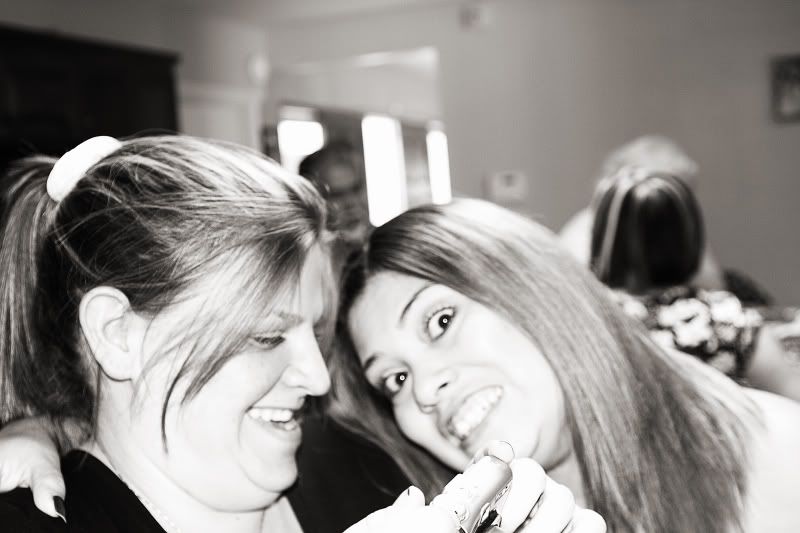 Then it was time for the Egg Wars...
Each person had a partner to battle. At the count of three they were to hit their "hardboiled" eggs together and the persons who cracked first lost.
And some people walked out if it like this...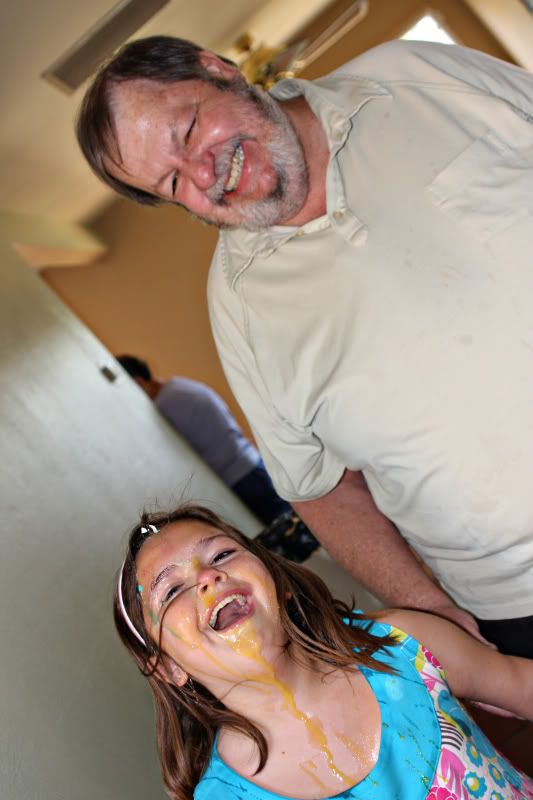 While others had NO IDEA what was going on... (FYI she stood there in a daze, clutching her egg, for like 5 minutes I kid you not!)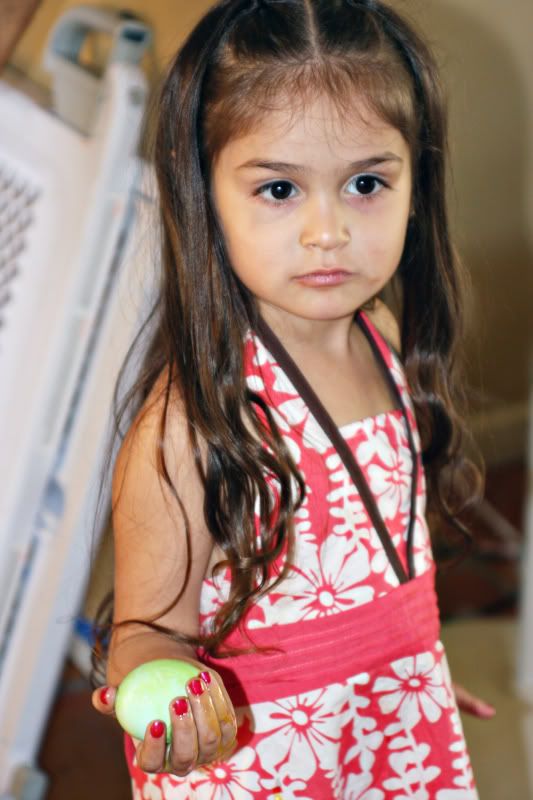 And some were just plain scared! LOL!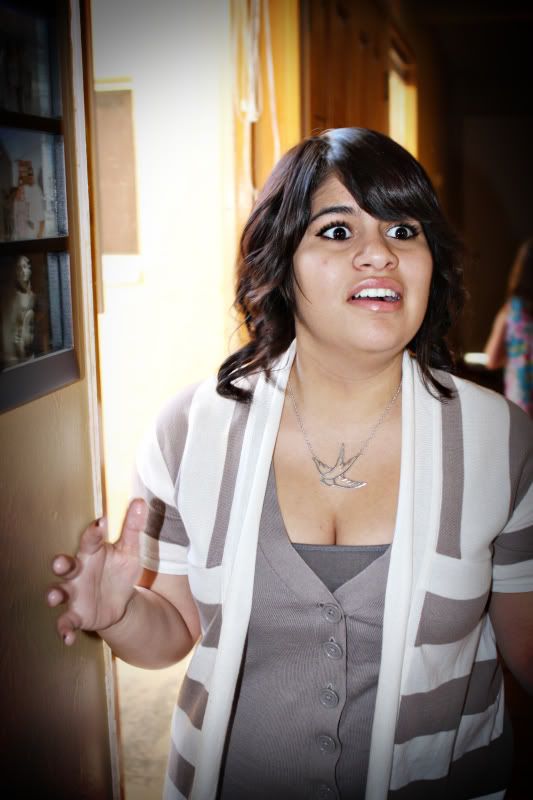 And the aftermath...
It was something new and different... but it was fun.