How often do you get to meet someone who's blog you read? Well today I got to do just that.
I met a faithful reader of mine named
Betty
. And I say faithful because not many people read my blog let alone find it interesting enough to comment... but Betty does. I actually know her through my
Dad
. I am unsure of how they found each other in the blogosphere but soon she wandered over to my blog and has been coming back ever since. By the way, Thanks Betty!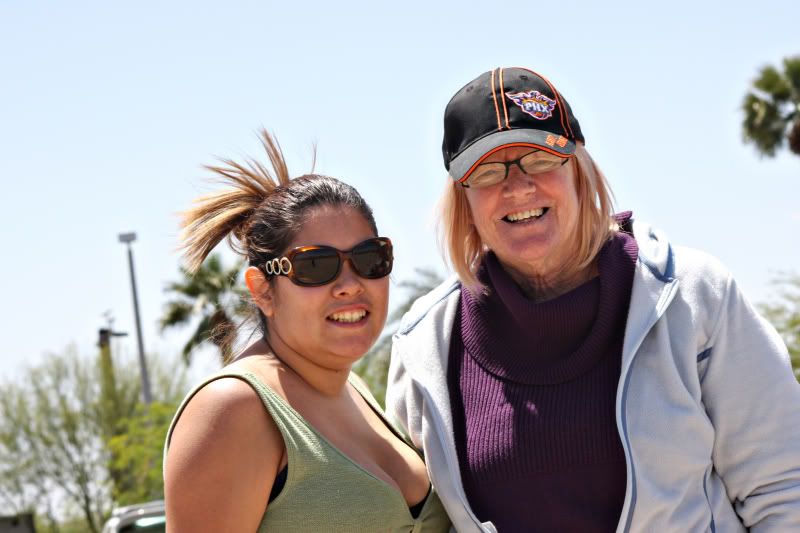 She lives here in Arizona and not too far from me at that. So when she finally asked me if I wanted to meet her at a park where I could take my kids and she could take her granddaughters... I was thrilled to be able to meet her!
Betty and I have a lot in common especially the love of photography. No matter our age gap we can definitely relate on many levels. So it was wonderful to sit and talk with her face to face. After reading each other's blogs for so long we already felt like we knew each other anyway! She is a lovely lovely person and I am so happy that I got to spend the morning with her.
How cool is it that you can make such awesome friends over the internet?! It's a joy to meet other bloggers. And Betty and I will meet again... next time with my Dad.
P.S. Thanks for the Happy Meals Betty!