We have many kids in our family... thus many birthdays. Today was Arielle's 1st Birthday but her party isn't until tomorrow. But my cousin Dani who turns one on Monday was celebrating today! Confusing much? It can be.
So we got all dressed up and headed to my Abuelita's house for the party.
I took millions of pictures as usual. But I wanted to post what I edited so far. Mainly for his parents to take a peek!
So without further ado: I have cute kids in my family!
My Brother holding the Birthday Boy
My cousin Dana... Dani's older sister.
My nephew Juanito... he's such a HAM! And he posed himself in front of my camera every chance he got. Even bribing me with kisses to take his picture. I couldn't resist him saying, "Cheeeeeeshhhe!"
My beautiful neice Brianna. I can't believe how old she looks! She's only 7!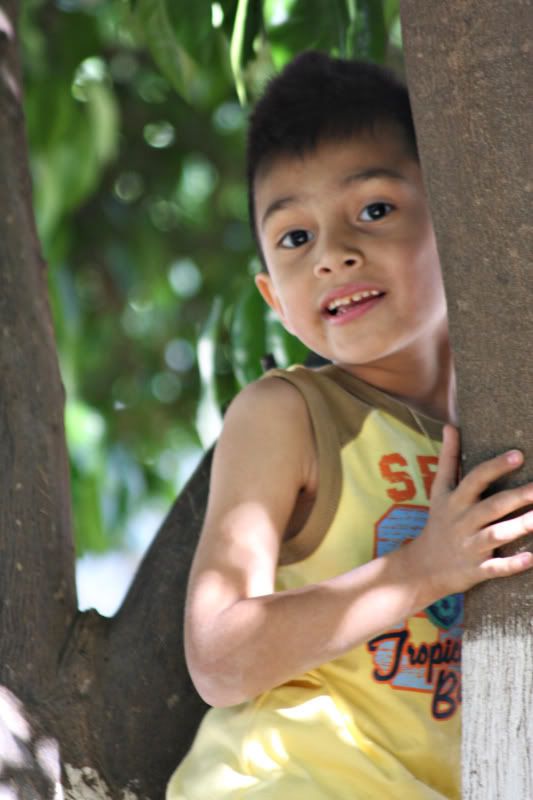 My Diego
Diego was playing Cops and Robbers and arresting all his cousins... LOL. Look at his tough Cop face... and Izais even looks scared!
Alayna and Emma
My Beautiful sister-in-law Jennifer
My cousin Erick and Tia Yolie
Dani was soooo cute all walking around. (Arielle has no desire to walk yet!)
My cousins!
More cousins: Crystal, Marya, April, Gaby, and Samy in the front.
Happy Birthday Sweet Little Boy!