So Knott's Berry Farm was a rather eventful trip as always. On the way there we saw a Semi totally knocked on it's side! No one seemed to be hurt but I've never seen one tipped over like that. Crazy.
The day started off slow. We arrived little by little and started forming our massive group of about 26 people. Before we even entered the park the photos began. My camera had about 300 pictures on it which is more than I expected knowing that it's hard to pick up a camera when you're trying to ride rides, take care of kids, and just be in the moment. But my husband helped out a lot by taking my camera and capturing shots he know I would take. What a sweetheart right? I could just see it on his face... "Oh, Michelle would take a picture of that stupid statue in all that shrubbery... I guess I should... ::click::... Oh and that sign above our heads with the bugs on it... ::click::... And people's feet... ::click::..." Yup that's my man.
So like I said before we even entered the photos began...
Here is me and my Dad coming back from a potty trip. Gotta pee before you enter!
And my brother pretended to nap...
And here's the Hubby and I before all the fun. We never get pictures together after the day starts so i made sure we got one before.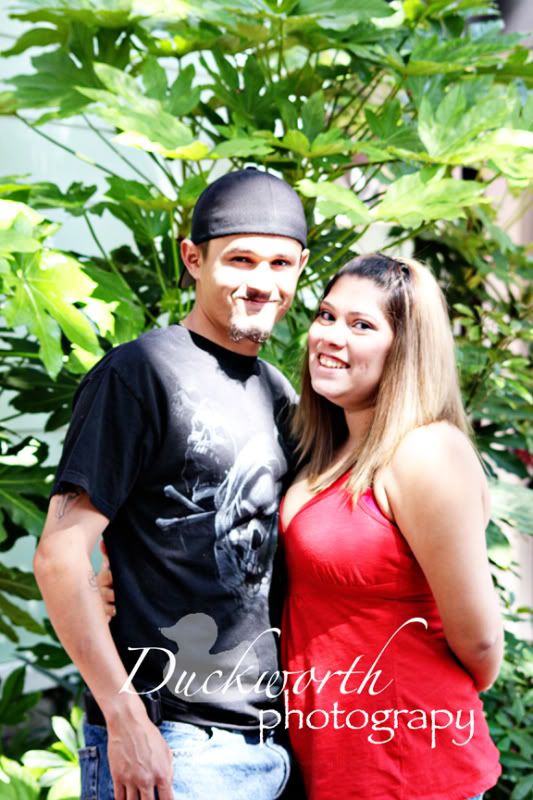 Me and My Mama Chillaxing
My son Diego, my niece Brianna, my niece Tallynna, and my nephew Noe who is my husband's sister's son. He tagged along on this trip as well. And we loved having him because his birthday was (April 20th) so this was like an early birthday trip for him. Plus him and Diego are best buds!
I hadn't had a picture with both my nieces in a long time... so Jr took one for me. Luckily with Jr helping me on the photography front... I also got to be in a lot of the pictures which is rare!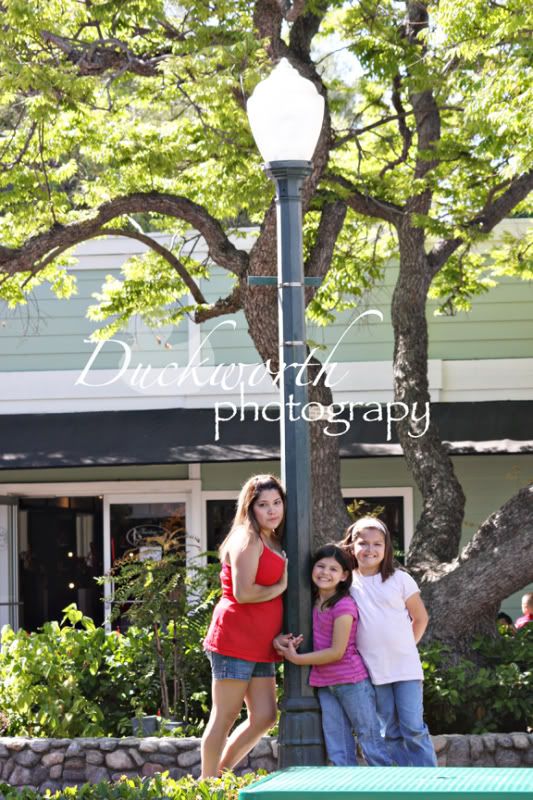 I love that I caught this shot of Brianna making a wish into the fountain. She looks so sweet and innocent. But looks can be deceiving.
Once inside we posed everywhere. I love that there's so many picturesque spots!
My sister Nichole, my Daddy-O, Me, and my cousin Crystal

My beautiful sister-in-law Jennifer... isn't she gorgeous?! She's special in my eyes...
I love this picture. My husband took it... so I thought it was awesome when I first saw it and I knew it would be even awesome-r in black and white. Dramatic no? This is my brother-in-law twice over and my Daddy. (Twice over: For those of you who don't know... He's my husband's brother (1) but he's also my sister's husband (2)... and to top it all off he's my Compadre, meaning he baptized my daughter... yes... we're stuck FOR LIFE)
The first ride we rode was the rapids since we figured we needed to get wet early enough that we would dry off and not be cold later on. Got no pictures since there's NO WAY my camera is going near water obviously... I mean I came out drenched...
But here's some bumper car action... Loyiel and Diego in one car... Juan and Brianna in another...
We also ate lunch by this time. And everyone was feeling great seeing as the day had just started. But in an instant my Mom got dizzy and felt sick again. Everyone panicked. But we got her to a restroom and I requested a wheel chair for her. The people in the park were very accommodating and helped us get her out of the park. Her and my Dad went home for the day after being there for like a little over an hour. Seeing as she was okay everyone else in our pack continued on...
So we took the kids to Camp Snoopy! And we put Ducky and Alayna on their very first ride.
Our kids were the 4 in the middle (Diego, Noe, Ducky, Alayna)
The went up and the 2 little ones didn't know what was coming...
As they started to come down Diego and Noe started kicking their feet, throwing up their arms... Alayna (who I was SURE would wail in complete despair) giggled and laughed the entire ride.
Oh but Mr. Ducky... he held on for dear life and had a face like he HATED the ride. We couldn't help but laugh hysterically. It was the highlight of my day I believe...
And this was his reaction when we asked him if he like the ride...
Then it was onto other rides...
And these two seriously got on the huge giant swing, not once but twice. Man, that thing goes high... I couldn't do it...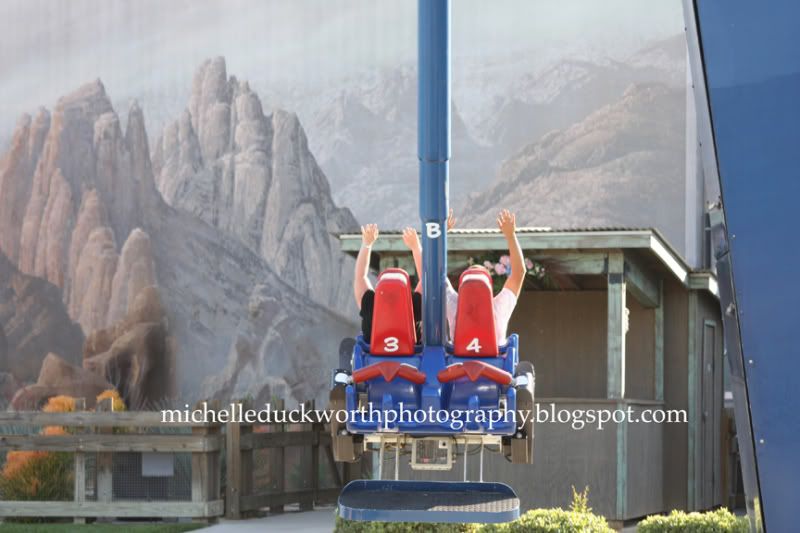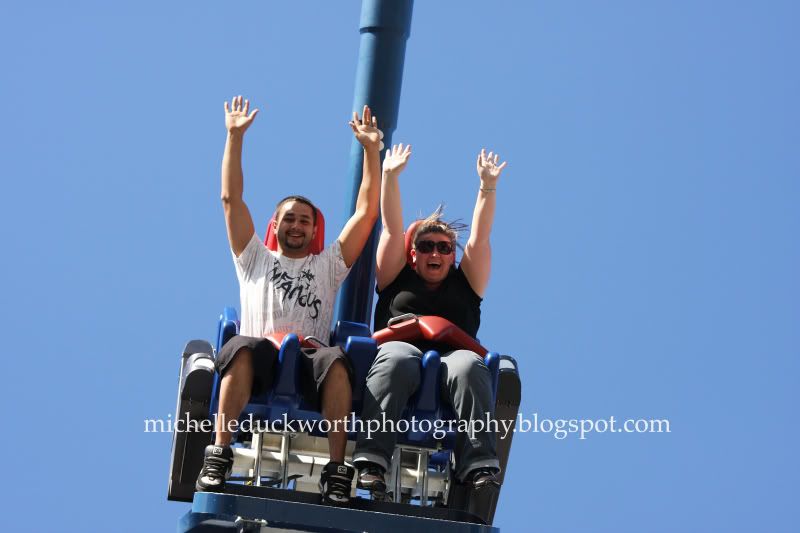 Here's my aunt and uncle strolling through the park hand in hand... we saw them as we were resting on the side somewhere.
We watched these dancers perform native dances... pretty cool.
After a looooong day Jr and I took a time out for ourselves but someone caught us...
And by this time everyone was tired and felt like my nephew Juanito...
But before we could leave pictures in the picture booth were a requisite. I told everyone to pay me the money and I would take their pictures for them but they argued it's not the same lol... whatev... spend your lovey dovey time in that booth...
I still like mine better... See?