Started our summer off with a bang already.
Today was our very first summer movie. Clifford. It was boring for me but of course the kids loved it. I think it was just all the excitement. But Arielle really did like it. And she liked the popcorn too she said.
So here's my gang. Ducky got to come with us and use Jr's ticket because Jr had to go into work that morning to pick up his paycheck. So he was pretty happy about that.
Ready to watch the movie... munching on their snacks.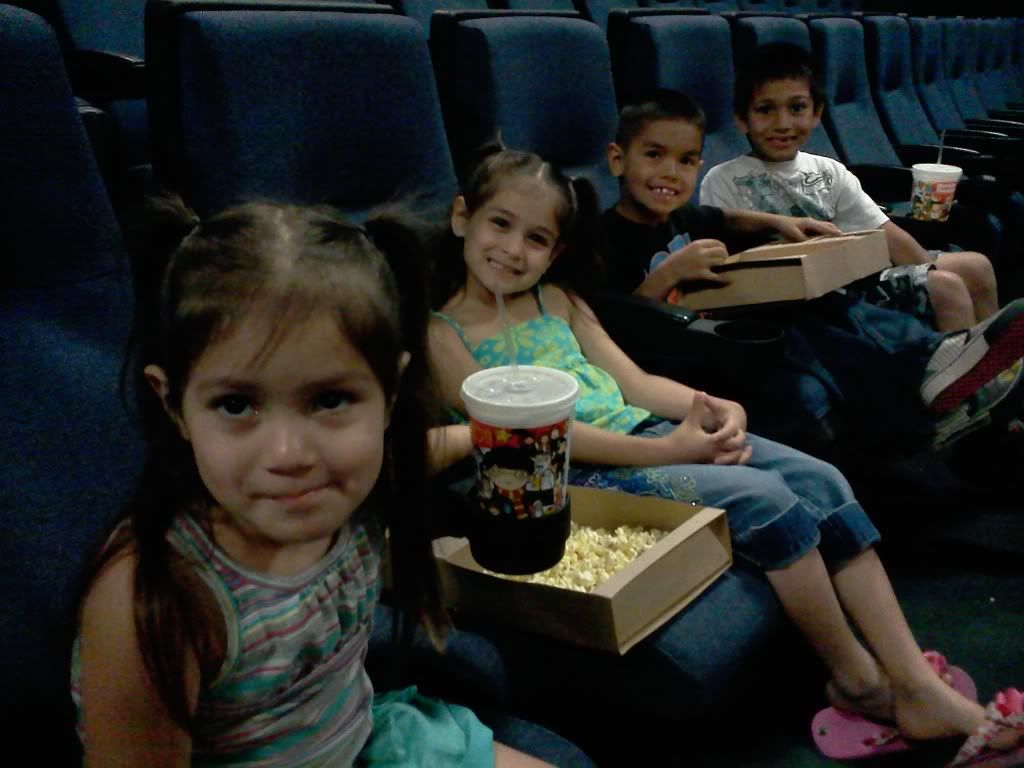 Me and my Princess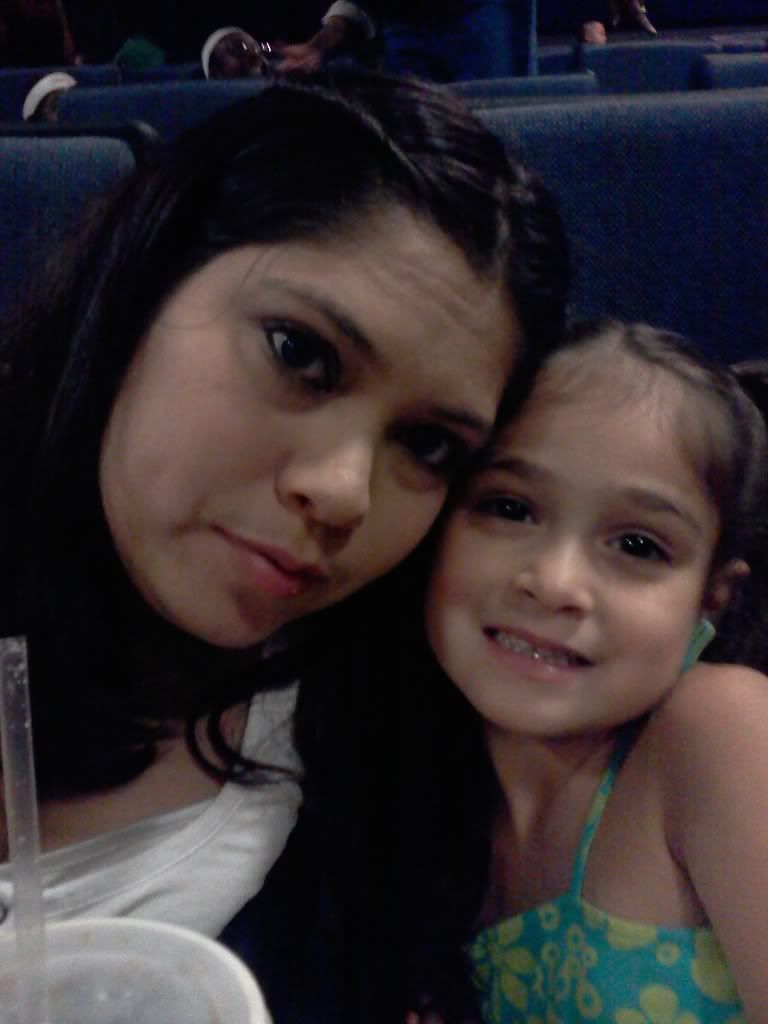 Me and my Mermaid
After the movie the kids HAD to take their picture with the Transformers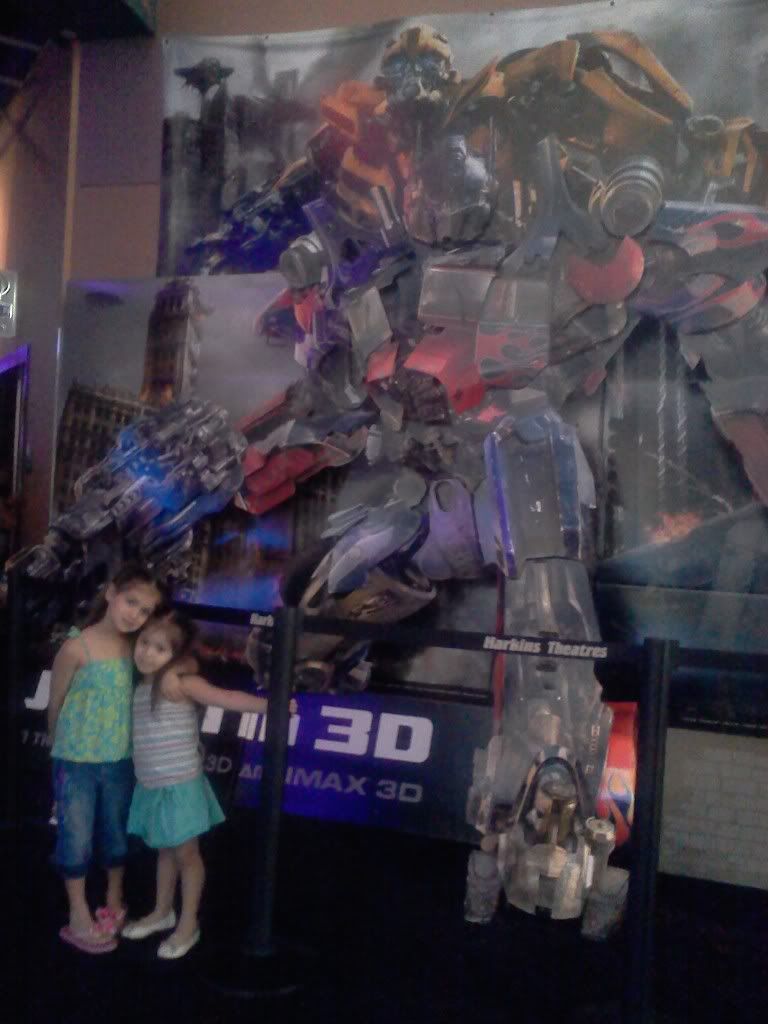 And we can't WAIT to see Cars 2!!!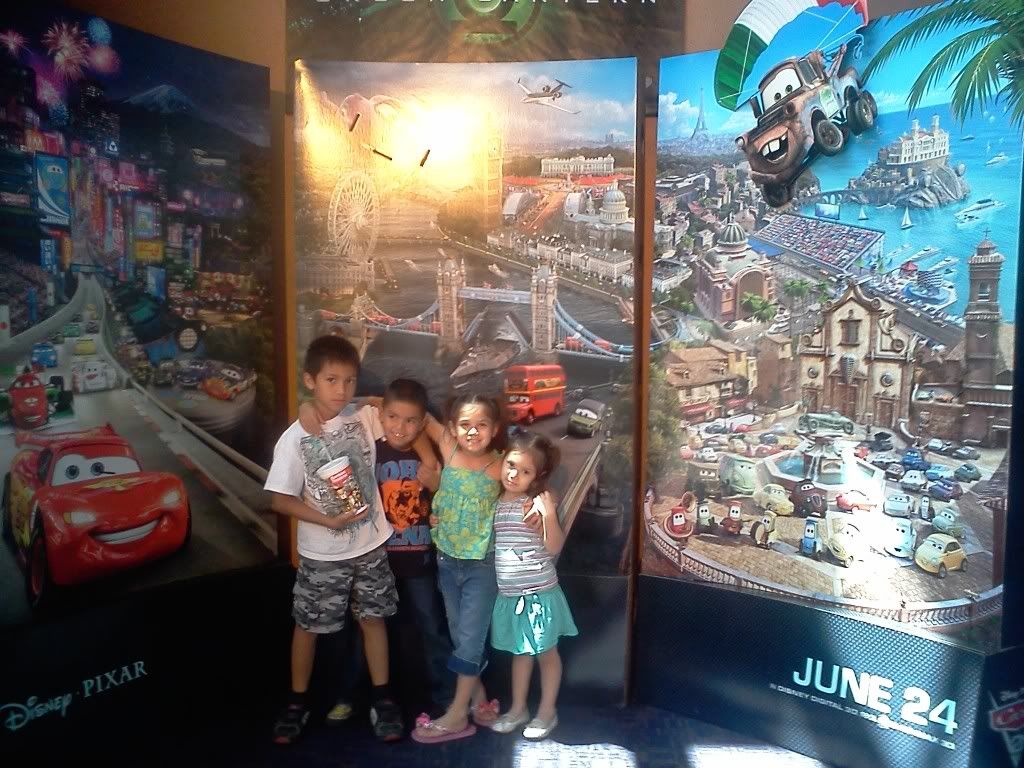 Then the entire rest of the day was spent at stores... with all the kids. And by the end of the day we ended it with an hour and a half trip to Costco... 6 kids... 2 men who are like kids... equals one tired ME!