So 9 days ago my husband brought me home a brand new iphone. Let me tell you I have not really cared for the iphone ever. I have had nothing but droids and I feel like I like them better even though I never owned an iphone. I don't see all the hype of paying the high price of an iphone, then paying more in service, and then paying for Apps! With all of my droids they were reasonable priced and usually never paid for them technically anyway because my husband would sell our current one to buy the new ones he wanted for us. And let me tell you had a new phone every 3 months for the past 2 years. He can never have the same phone for too long. I could care less as long as it was an Android. I like the layout of them. I get free GPS. I get free Apps. And mostly any app that an iphone has, a droid has a very similar version, and in most cases free of charge. I never not once paid for an app on ony of my phones. It was also very easy to sync my phone to my computer and such. And like I mentioned the free GPS. I need someone to talk to me while I drive because trust me I would be lost everywhere I go.
So anyway he bought me an iphone and although I like it, I still feel all they want is your money. A downside, we don't have free GPS. It's got maps but that doesn't do crap for me. Not only do I need it to get myself anywhere outside of my little area, but my husband always relied on his for work to find customers houses. It was vital! Now in order to have GPS we'd have to pay a monthly subscription. Yeah not happening. So I am not convinced. I can do everything I do with my iphone with my Droids.
The only good thing I can say about my iphone... the instagram App. I just love it. So to conclude my review of my iphone (which wasn't supposed to be a review when I started this post) here's the past 9 days of my life with iphone photos :)
9 days ago... he bought me a phone: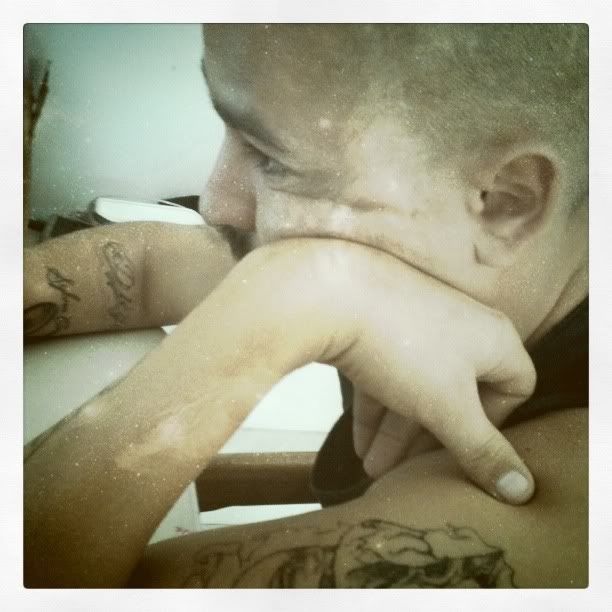 My sister, before I even had a chance to do anything with my phone downloaded instagram for me right away. And it was also her birthday so here she is on her 24th Birthday.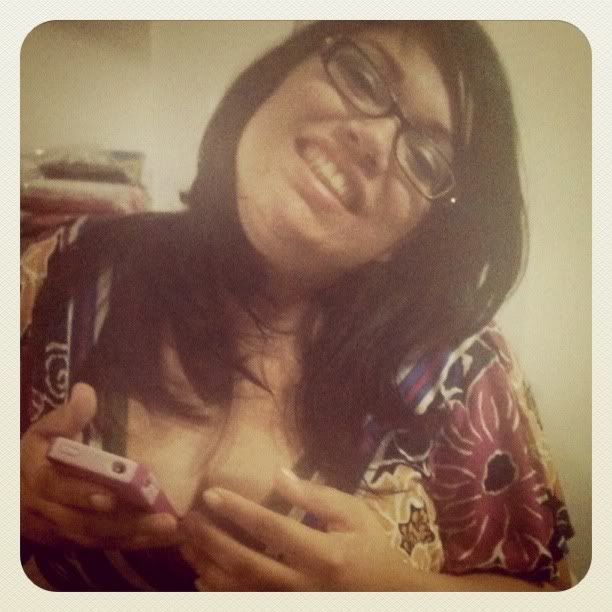 My littlest Princess being my model
I let my oldest daughter Alayna comb my hair one afternoon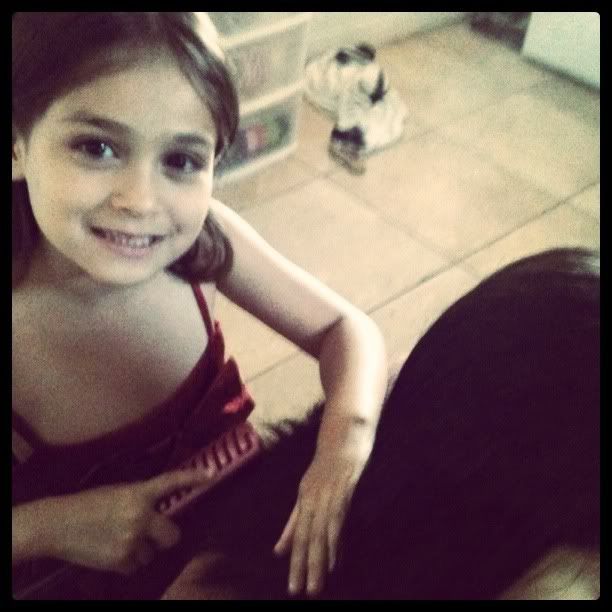 My middle daughter Arielle who lives in dress up clothes. Really she does. I think the past 2 weeks she's only wore regular clothes maybe 2 days. She thinks she is Rapunzel.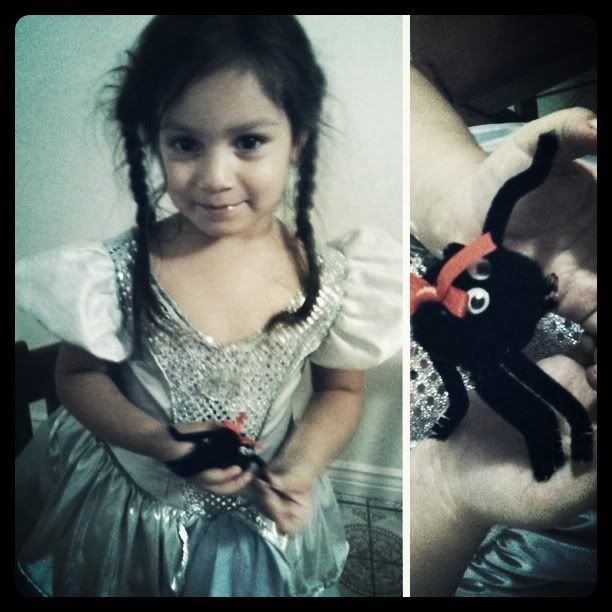 And here she is singing with her pet spider... before this she was pretending to be Cinderella (I mean hello she is wearing the dress afterall) and asking her pet spider to help her magically clean the curtains in the kitchen. Hence why she is standing on a chair. And also singing while she worked.