Crossing off some more from out
Summer Bucket List!
3. Summer Movie Program @ Harkins
We just finished week number 4/10. So far we've seen... Clifford's Really Big Movie, Ramona and Beezus, Megamind, and How to Train Your Dragon. I love this annual thing with the kids.
15. Summer Reading Program @ Library
The kids are reading but the library isn't handing out prizes so they are un-interested in coloring their sheets. But they're still reading non-stop!
43. Peter Piper Pizza
Yesterday Diego's baseball team had a pizza party to give out trophies. So this worked for us to cross this one off our list because miraculously we haven't made it to Peter Piper on our own yet!
While we waited we were entertained by the spinning coin on our table... yup we're easily amused.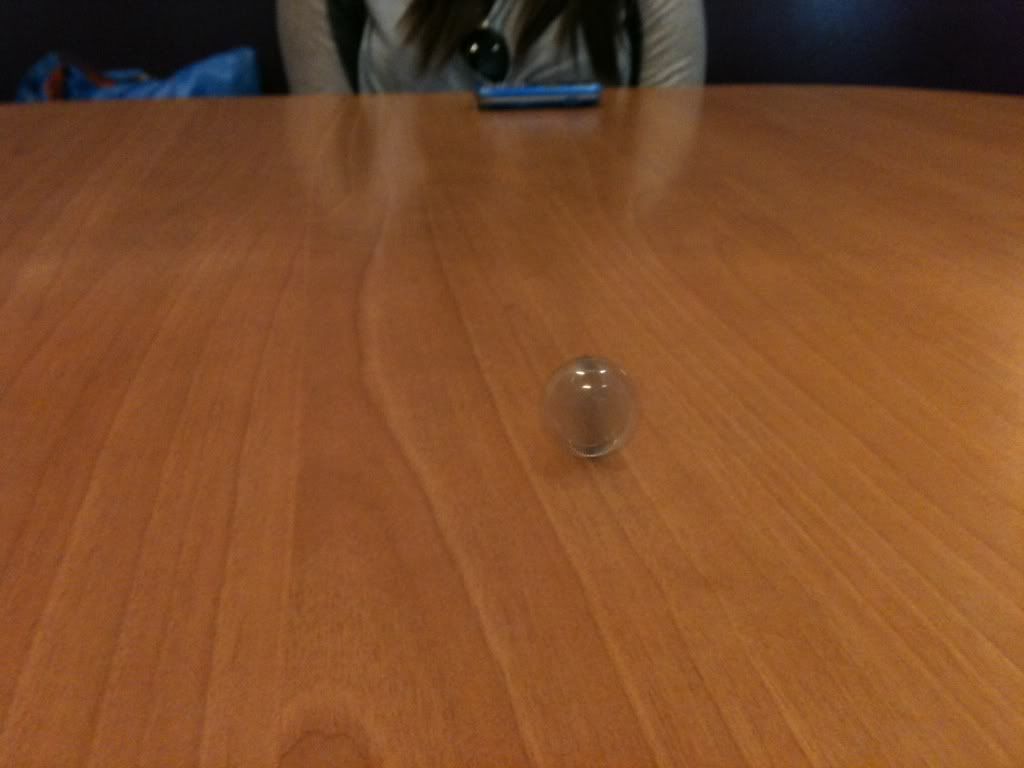 Can you tell?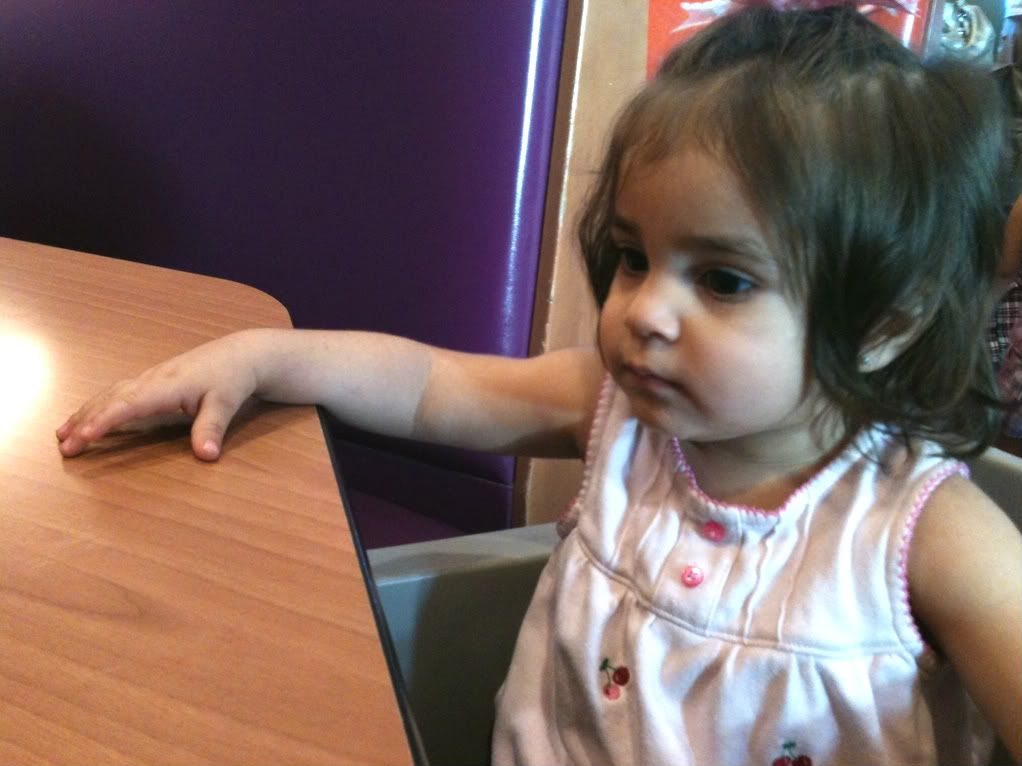 That went on for 10 minutes or so and then Atalie entertained us by laughing. She randomly breaks out into laughter because she loves the reaction that we all start cracking up laughing at her! And this went on another few minutes. I would have recorded it but I was too busy laughing.
Then it was time to grub!
Alayna asked me to take a picture of her and made she was absolutely "pretty" with her smile. Dang Poser!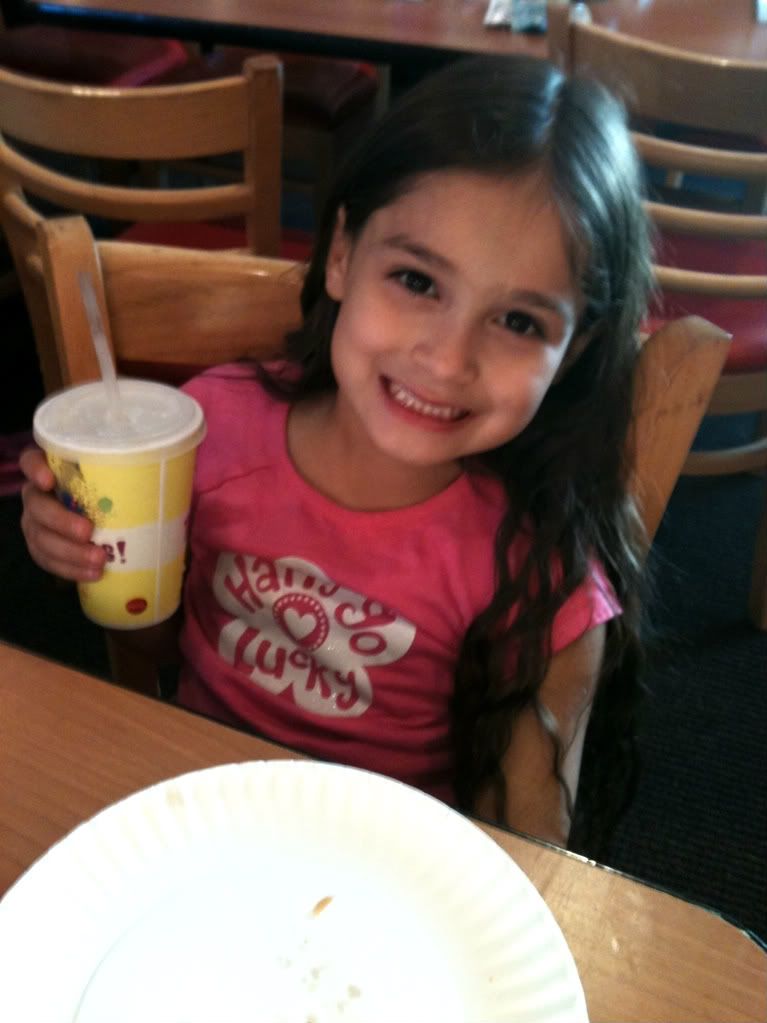 And of course then Arielle requested a picture and she also gave me her pose... I swear this girl can NEVER be serious.
Then the two Coaches handed out the trophies and said some nice things about each kid.
A my husband cheered a little too loud for our son. But there's no such thing as too loud when you're a proud parent.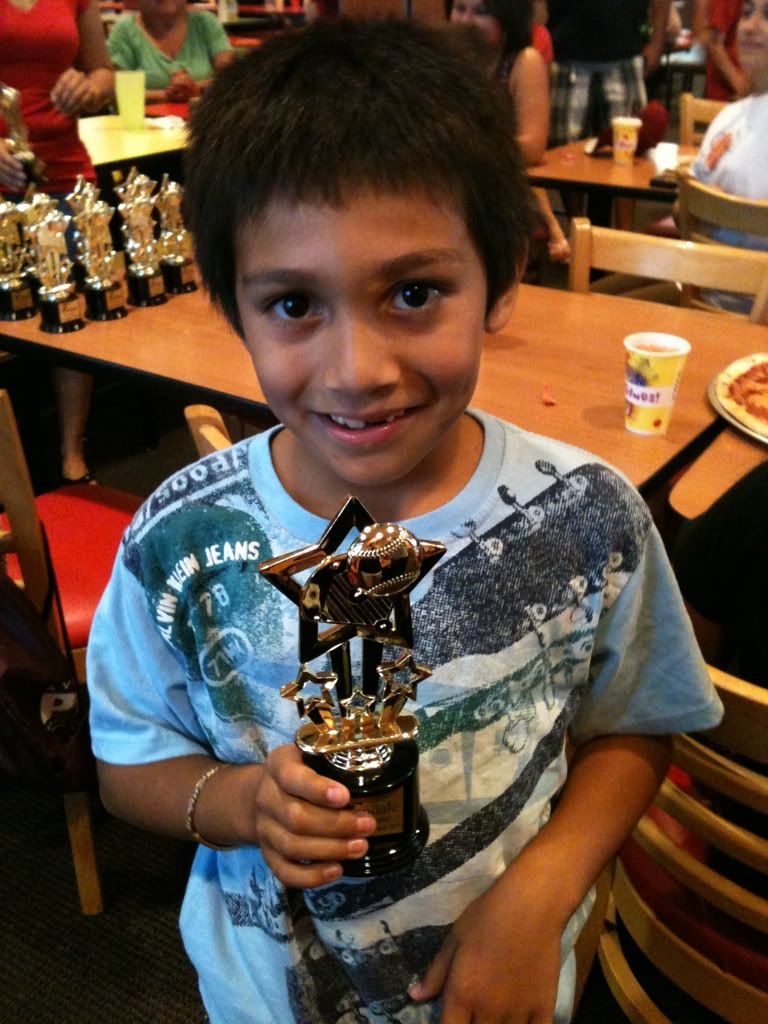 A team picture was in order...
And then they had to let all PPP know who was in the house... D-backs!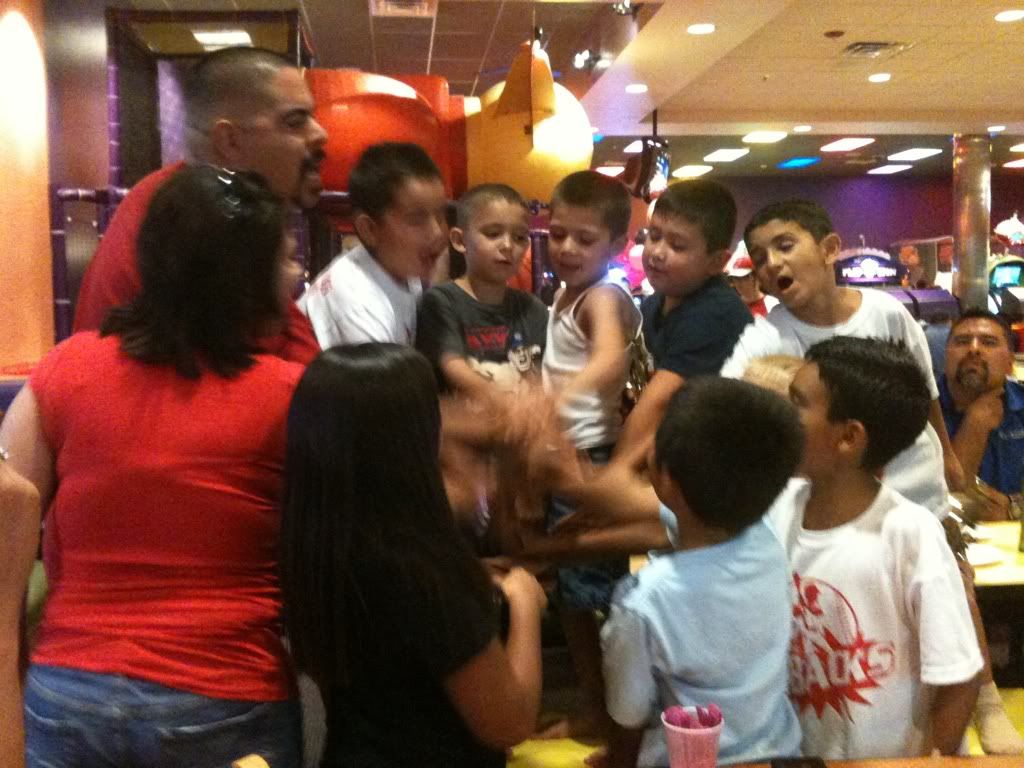 I am gonna definitely try and get him in again next season. It was so much fun!