This morning I woke up and looked at my clock...
Oh crap it's EXACTLY 10am I thought! I jumped up out of bed and looked for my shoes... put some pants on and trying to rub the sleep out of my eye!
No I didn't have anywhere to be... but I had 5 kids home and hello 10am is way past the time those little buggers wake up. I don't hear any noise upstairs so I go into the baby's bedroom. She was still asleep! I could always count on my baby... she takes after me.
But there was no sound downstairs. So I braced myself for the worst.
I mean a 3 year old, a 5 year old, a 6 year old, and an 8 year old can make a big mess if not supervised. So I walk downstairs and don't see anyone. I
I walk into the kitchen and saw a great big mess of empty paper plates full of remnant of waffles and traces of syrup. And then I remembered today was Thursday and my husband was off. He is rarely home from work. And even on his days off he goes in sometimes. But not today.
And that's when I looked outside and saw this: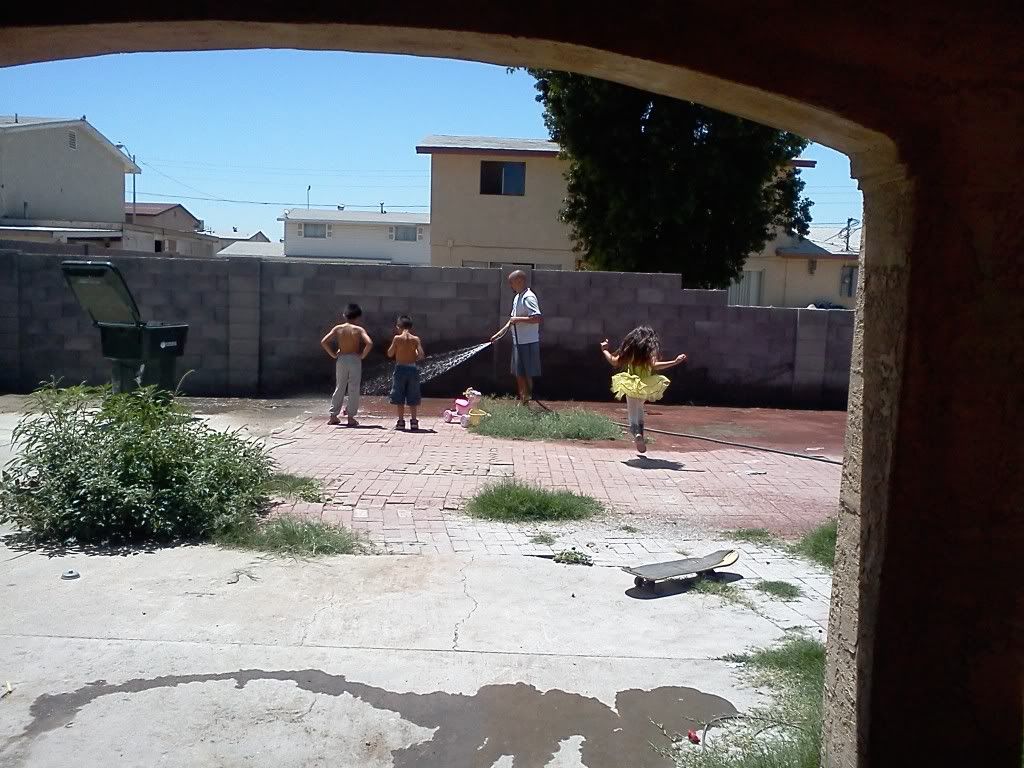 He was out there cleaning the yard with the kids. The boys shirtless and the girls in tutu dresses and rainboots. All nicely feed from looking at the mess in the kitchen.
So I got to sleep in :)
But then I got the baby up and ready and cleaned up the lovely mess they created.
And all the while the went from dry to this: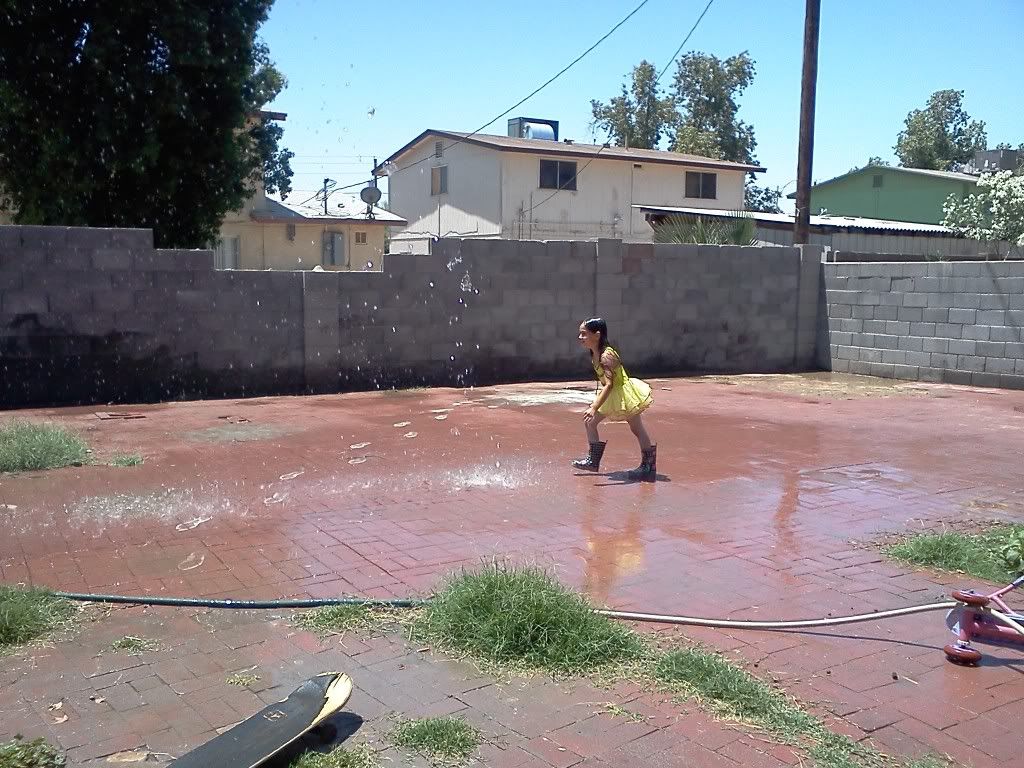 The children had a good time out there. After a while she even got Atalie in on the fun.