44. Read w/the Kids
We spent the morning watching Tangled... yet again, and snuggling on the couch the kids and I.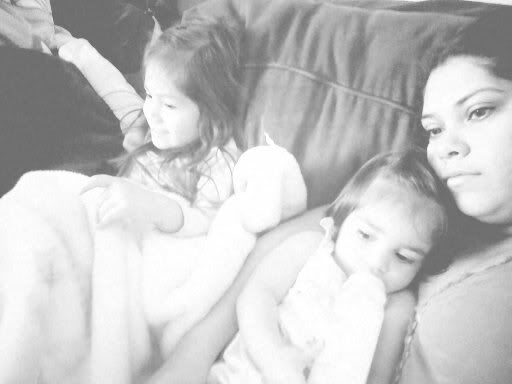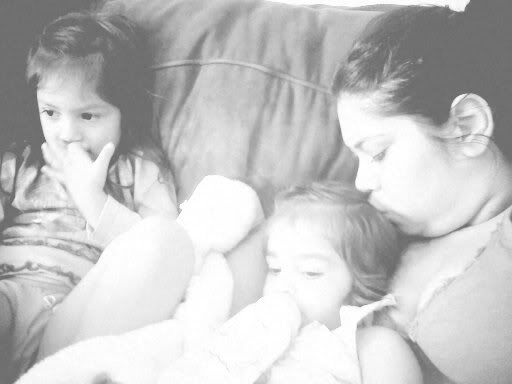 It was wonderful :)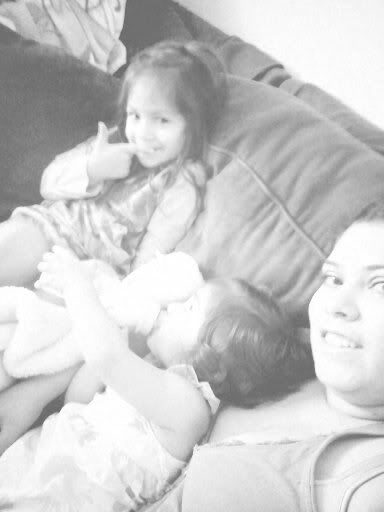 Then we cleaned the house because it was a mess from having 9 kids all weekend. And then we all showered/bathed and got ready.
I decided a trip to the library was much needed. So we drove there, got a library card, and then went at it looking for books. They kids would have taken everything from there if I would have let them! Diego had his list "chapter books" and goosebumbs, Alayna wanted Olivia, and Arielle wanted Fancy Nancy!
But as for me I was in uncharted territory. I don't read. I had no idea what to look for, what I like, and I browse by what the cover looks like. If it catches my eye and looks pretty chances are I will pick it up. I ended up with a pink book, an aqua book, a purple book, and a book that says Mother on the cover... if that tells you anything. So if you have any book suggestions throw them my way. I really gotta start excersizing the part of my brain that reading is supposed to excersize.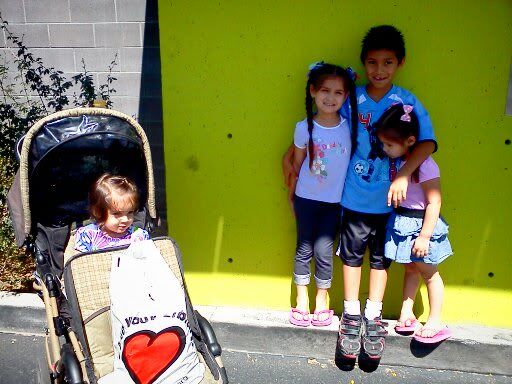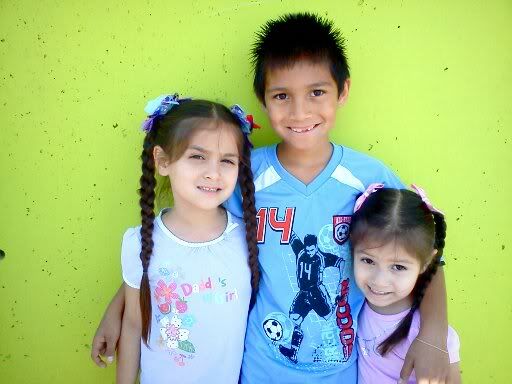 We ended up with 26 books total.
And right away we sat down to read.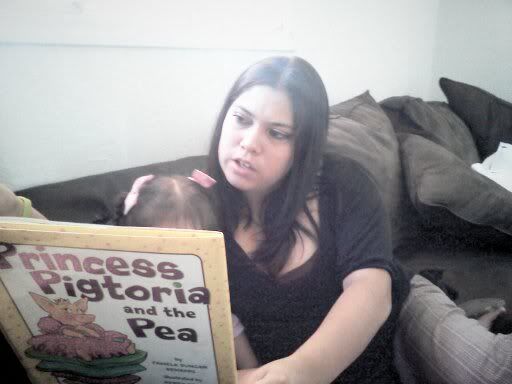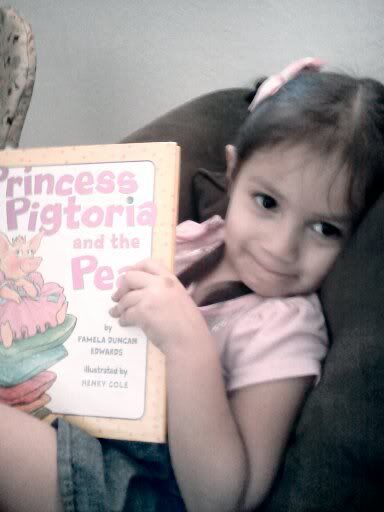 But it was interrupted after a while by a fantastic lunch. You know corn on the cob, seasoned fries, chicken nuggets, and pasta salad... all leftovers thrown together from the day before's lunch and dinner. Oh and I made Jello for the kids and put them in the gerber containers I had been saving from Atalie... they loved that they had their own personal serving.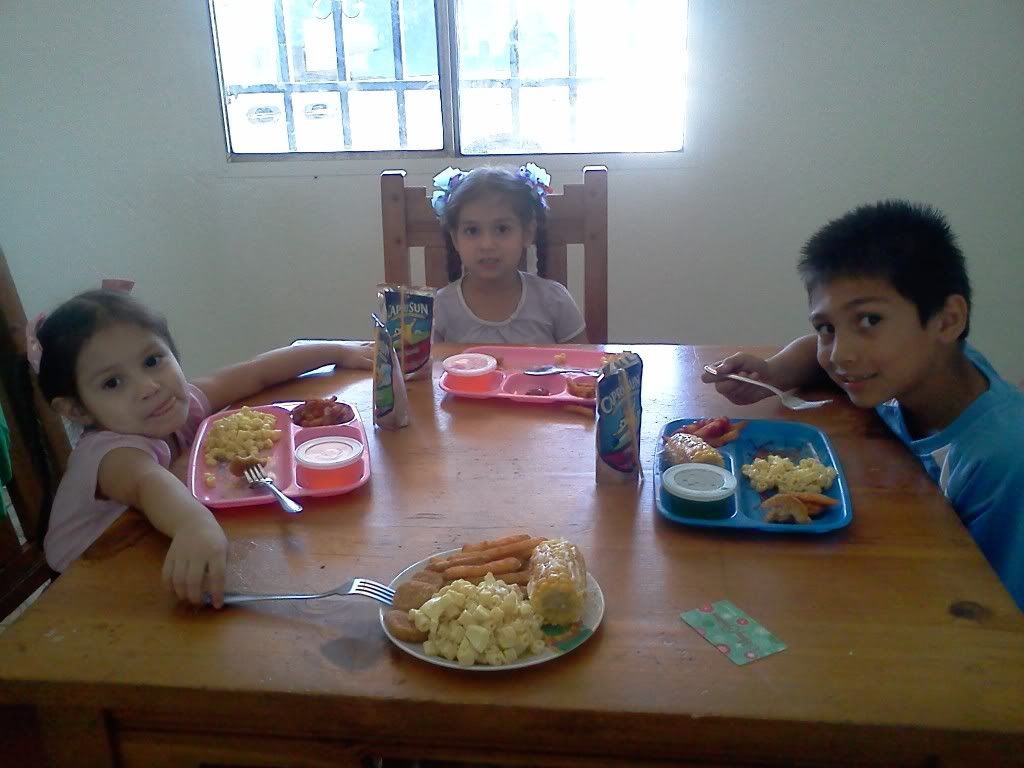 Arielle didn't even complain and she usually has something to complain about.
And the rest of my day was spent reading to my kids. I haven't even started my own books yet. They just want me to read them stories all day long.
Have I mentioned how much I love the Fancy Nancy books?! Man I had read them before and I still just love them. And Arielle loves them too. She has to have her Fancy Nancy doll with her while we read.