Well my Princesa gradutated from Kindergarten tonight. The second kid of mine officially on their road of education. Kinder is a good start but too easy for my little smarty pants. She is ready and anxious for 1st grade and her teacher is so ready to let her go because all year she has expressed to me how above the class she already is. The girl reads everything. She can spell like no ones business (she gets that from me) and she even got a special award and ribbon for getting 4th place in the Math Olympics. She makes me very proud in her schoolwork on a daily basis. She loves to learn! I am gonna assume she will be just like I was in school. I was always the same and I was good at it. I really flew through school, even high school was easy and enjoyable (schoolwork-wise) for me... and I am hoping I can keep her on track to do the same.
Before the graduation I snapped a picture of her with her proud brother and sister
Grandpa and Arielle waited together... and Arie showed off that her doll and her had the same dress
The Princesa up on stage ready to start the show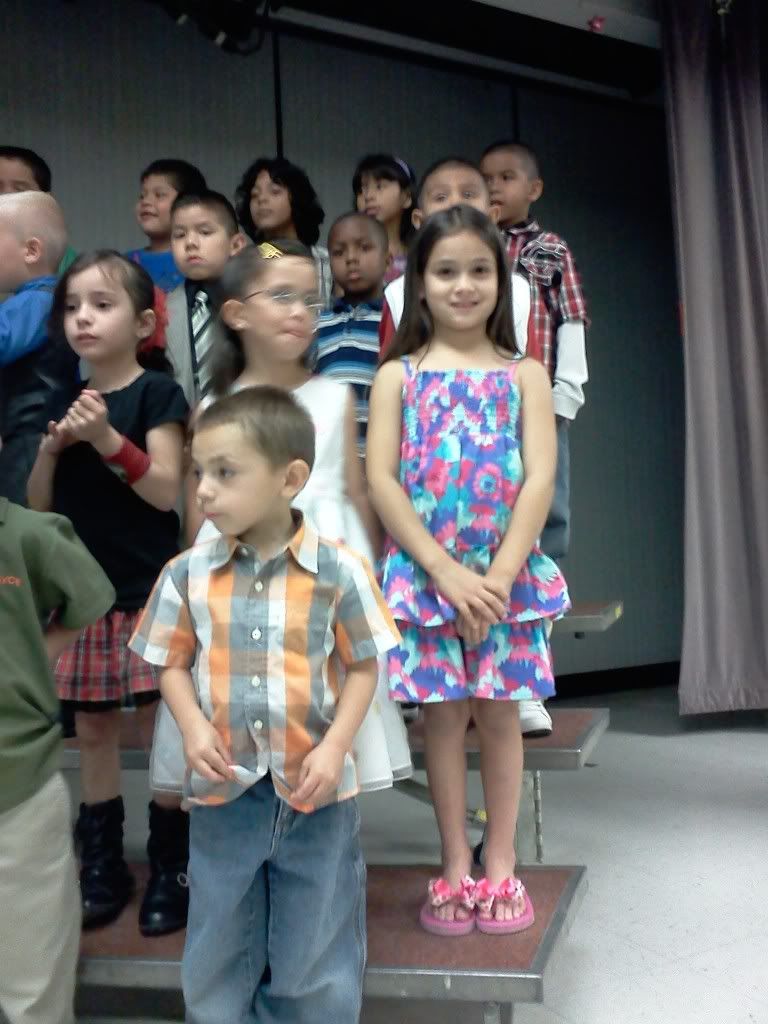 While we were waiting for the show to start we had a ball catching Alayna's attentions and then we'd all start waving at her all at the same time. It was hilarious. And she smiled this shy little smile every time. At one point she even turned to the girl next to her and pointing to my Dad she kept saying, "That's my Grandpa" And every time he waved again she tried to point him out to her again. So funny!