Jr and I took the kids to an event at Diego school called Candy Cane Lane. They had lots of fun activities for the kids to do!
So the first thing the kids chose to do was ride the train
Then we got in line to see Santa... and we were among the firsts!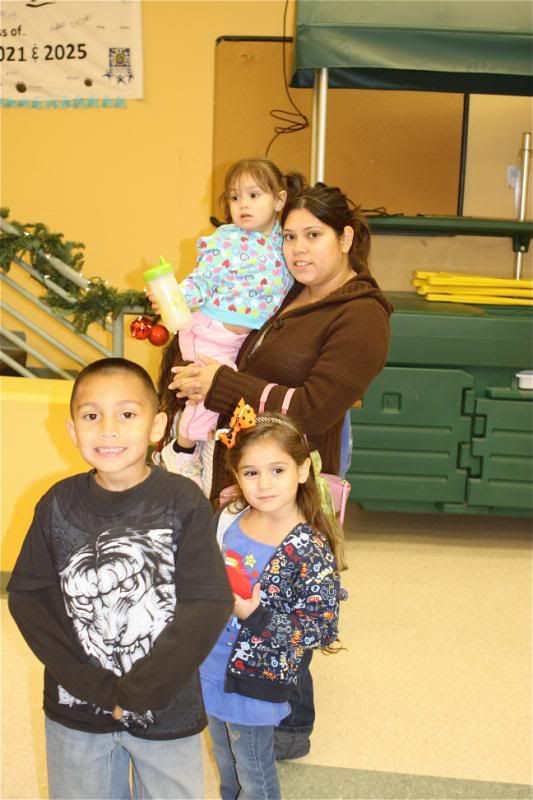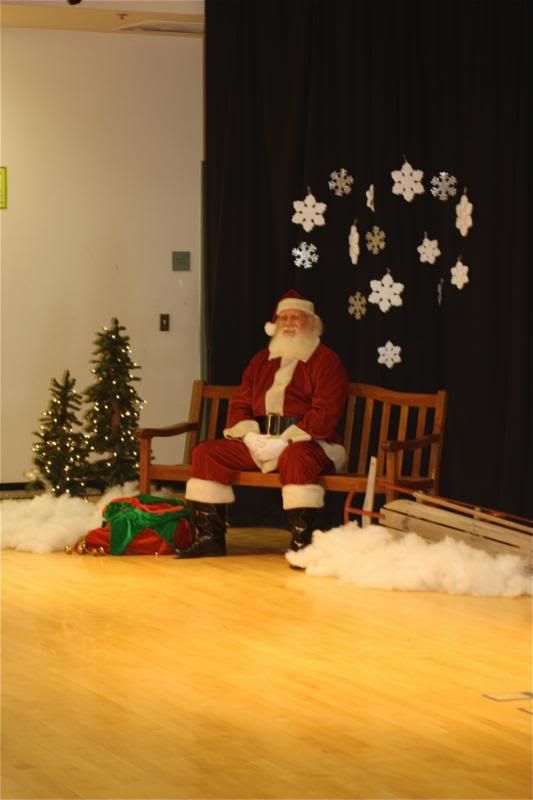 But Arielle's first visit with Santa didn't go quite like we wanted it to...
And actually this was also Alayna's first time to meet Santa too. Sad huh? She's been afraid every year up until now... and she was still a little shy but she did it and told him she wanted a Barbie. Diego asked for an Ipod.
Then we moved on to Cookie decorating. Alayna did really good! Diego ate all the icing instead of spreading it on the cookie. And Arielle at all the candy off of hers.
And of course we wrote letters to Santa and got them mailed off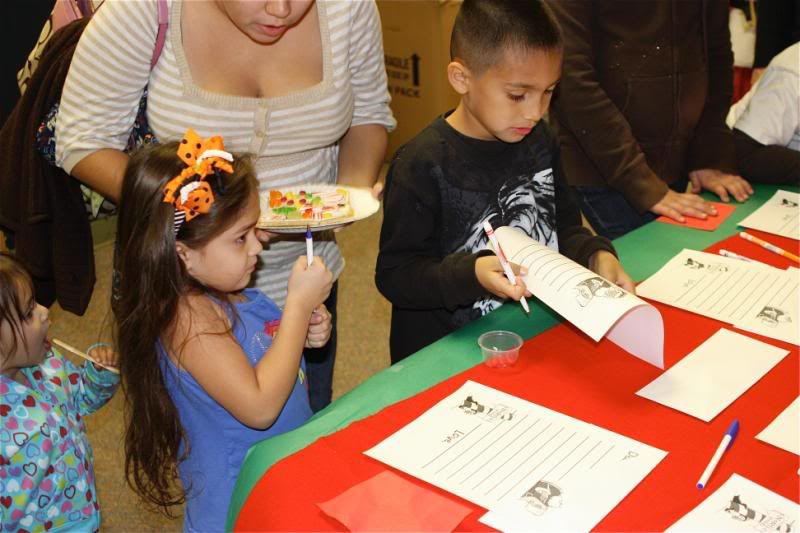 And lastly we finished by sitting outside drinking hot cocoa and eating cookies.
There was more to do but it was so packed and we didn't get to it all. But we did the most important and fun parts.