Today was Brianna's birthday (but her party isn't until next week since her little brother's birthday is tomorrow and he'll have his party tomorrow as well) and we all went over to spend the night. We needed to finish everything for Juanito's birthday party.
She had a fun filled day of swimming and eating. While Jen was at work my brother took the kids to McDonalds and swimming and when we arrived he was putting them all down to take a nap. Then for dinner Jen took her girls, Diego, and Alayna to Chuck E. Cheese (It's like tradition for them) while I stayed home to work on decorations with Arielle and Juanito, who were complete angels because they were in bed before everyone was even out the door. So I had all the quiet time in the world to tackle all the projects that needed to be assembled.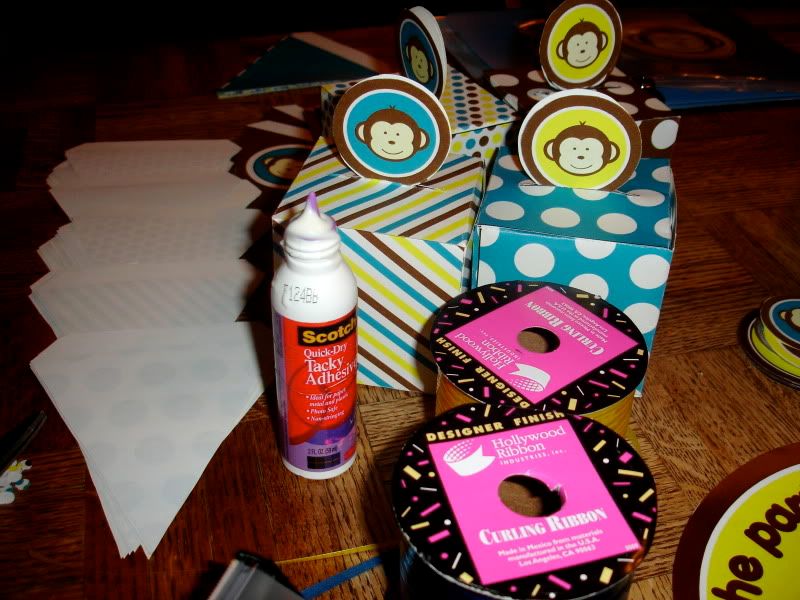 The the monsters came back home looking like this:
I can't believe that my niece is eight already! It's so weird to me that it's gone by so fast. That makes me old. I was a couple weeks into my Junior year in high school when she was born... and now that was 8 years ago.
Brianna is sugar and spice and everything in between. She's so loving and caring and helpful when she wants to be... but she's also a whiney, attitude-y, bossy little brat sometimes too. But I can understand Brianna because I have a Jr version of her. She's very smart. I love her so much. And the things this girl comes up with sometimes...
(Here she came to me to show me her new "shirt"... which was one of her skirts pulled up. I thought it was very clever and had to take a picture before her mom made her change it. Which happened right after of course.)