For no particular reason I felt like taking pictures of my dinner tonight. I made General Tso's Chicken and Fried Rice with a side of broccoli! Mmm... was it delicious! Oh and I also made a little white rice because my husband doesn't care for fried rice as much.
So I've gotten into this weird habit of taking out all my ingredients first separated for when I need to use them... I never used to do that. I cook by memory and never by recipes so I usually just take out things as I need them causing me to sometimes have to run to the pantry, find a can, and struggle to get it open fast enough so that my food doesn't burn... Yanno things like that.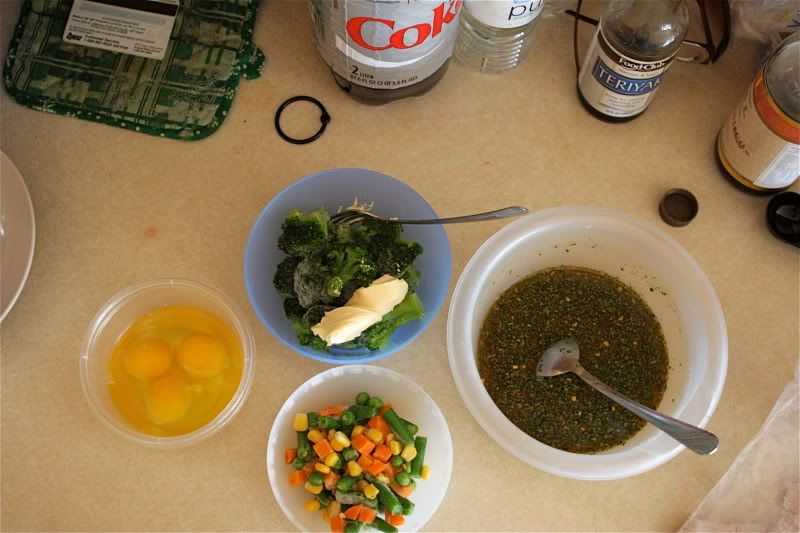 Then I made my chicken... I hate cutting chicken and Jr always does it for me... but he was at the store buying me some rice that I had to do it.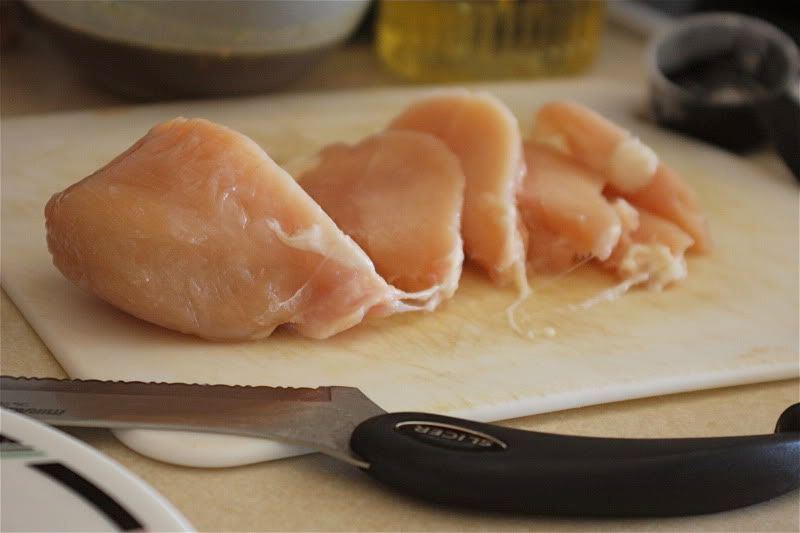 Coated the chicken in flour
Fried the chicken in oil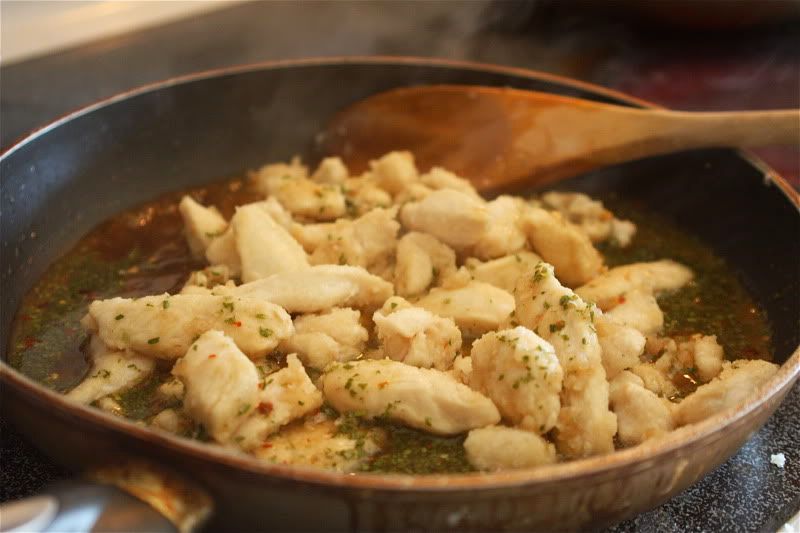 Added my sauce
Then I made the rice... took no pictures... gues it wasn't too exciting. But I got the finished product. Fried rice is sooo fast and easy!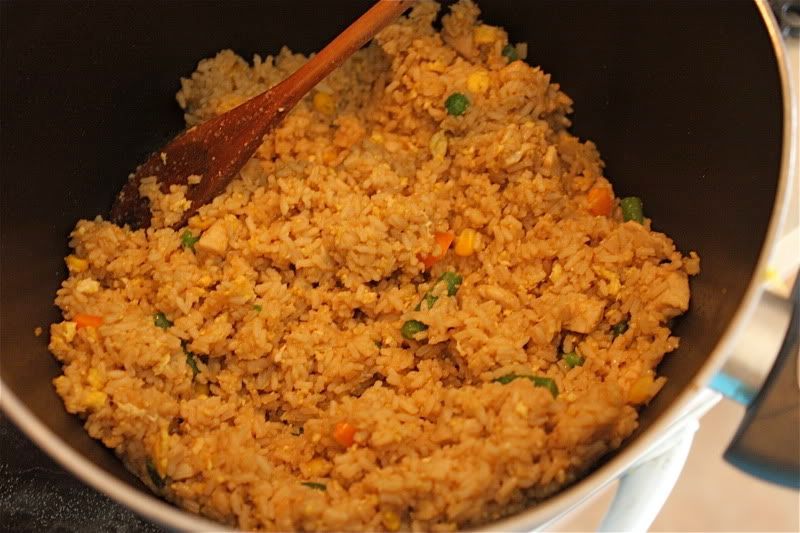 Steamed some broccoli while making the rice...
And dinner was served!
Mine:
Jr's:
And the survey says... They liked it! Everyone was happy. (Although I already knew we liked this meal)