She wanted a Camp Rock theme... but we kinda changed it. It was more of a rockstar theme. We used blue, purple, and red as the main colors. And I don't think she cared one bit that we didn't have anything actually "Camp Rock" anywhere except for on top of cupcake stand.
She had a lot of friends from school show up and she felt special all day long. It was cute. I even fixed her hair for her and made her one of my "special tutus", and her Mom made her the shirt she wore. Again... she was cute.
And in true Rock Star style we had guitars and microphones!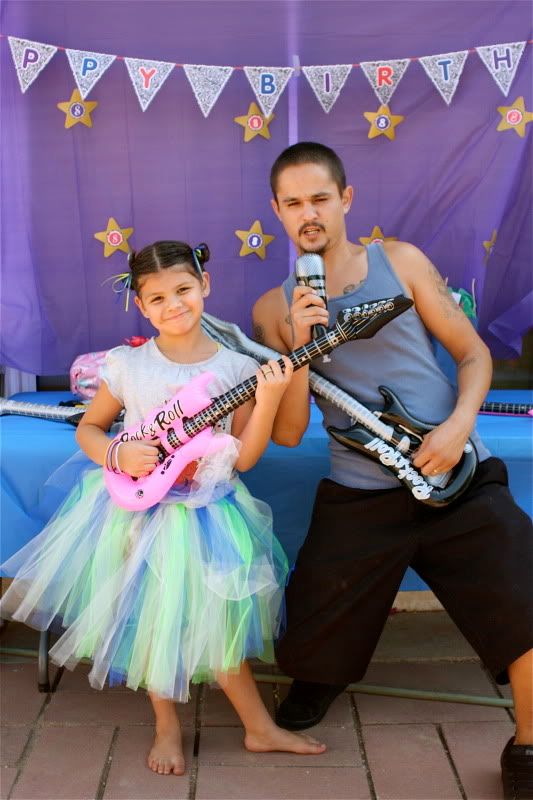 And we had delicious cupackes... made by Linda once again.
Then it was "Happy Birthday" time...
And cake smash time...
And finally present time!
And she made out really good. I wanted to steal a few things, like a set of 84 gel pens, the Hannah Montana Movie, and some of her cute little outfits. :P
And then we handed out the candy bars I made. My sister designed my wrapper using an example I emailed her and they were a hit. I'll have to take a picture of them closer so you can see the details.
And that was that!