My husband's family decided that they wanted to have a family baseball game. So some of us got together today to play! Kids and adults. Now I am not very sporty at all... but I love to do things that. I was thinking that maybe my family should try that one day too... but knowing my family no one will show up!
While we waited for everyone to arrive the men decided to be homerun hitters and hit a few balls since they had to go easy one the game started.
Then my sister got the kids warmed up... and ready to go.
All the while Arielle wanted to be a part of all the action... but big brother Diego was way too concerned that she'd get hurt.
So she just stood in the dugout and looked on at all the action...
But for Diego... he was the happiest kid. He's been dying to play a sport so this was fun for him. And even happier that his Daddy was out there playing with him.
And Noe was happy to play to... of course if he wasn't crying because he didn't catch the ball...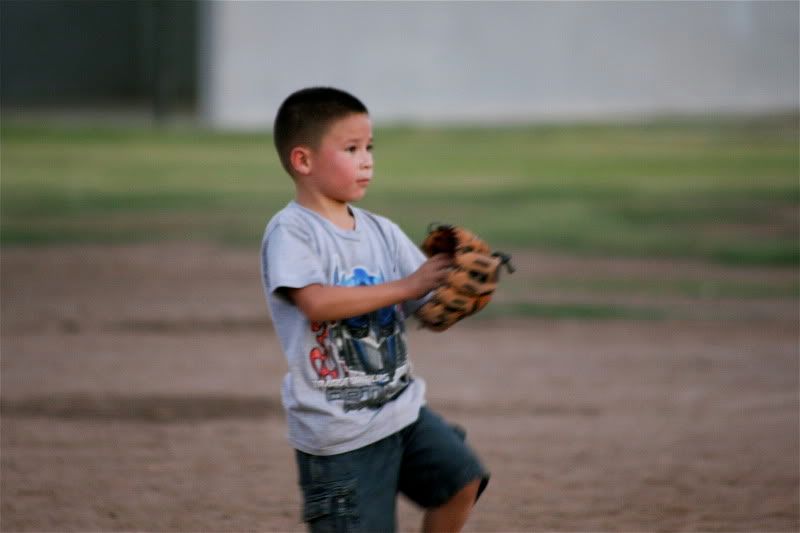 Alayna got bored with baseball in the first 10 minutes... and instead drew in the dirt the rest of the time...
And she drew my shoe a million trillion times...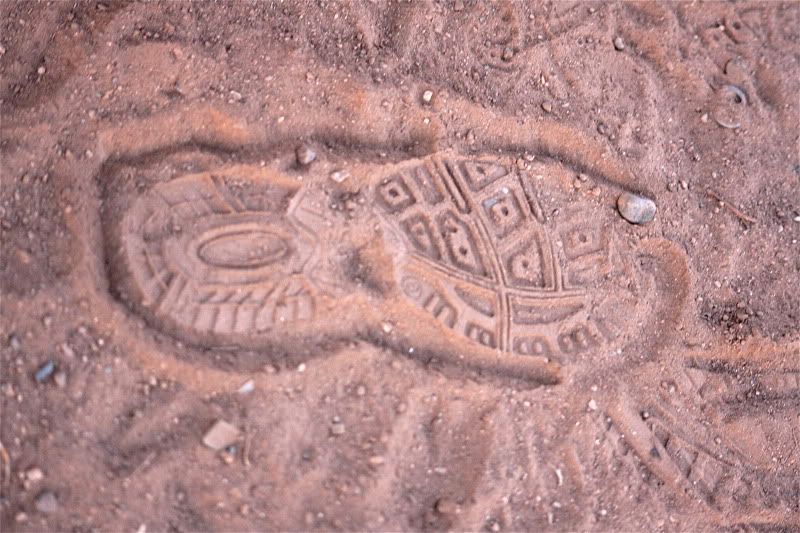 And after an hour or so of playing... we let the babies out of their strollers to run around again... and they were happy!
Miss Arielle practiced her running... and posing...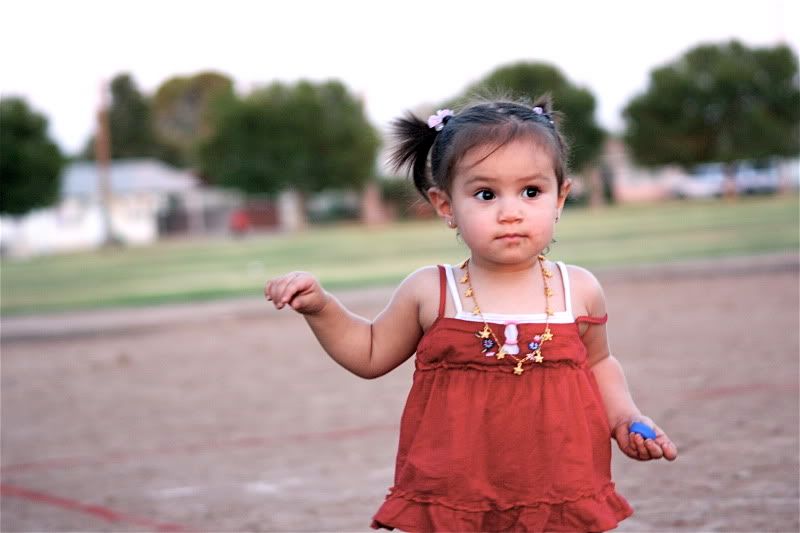 And Luis practiced his batting...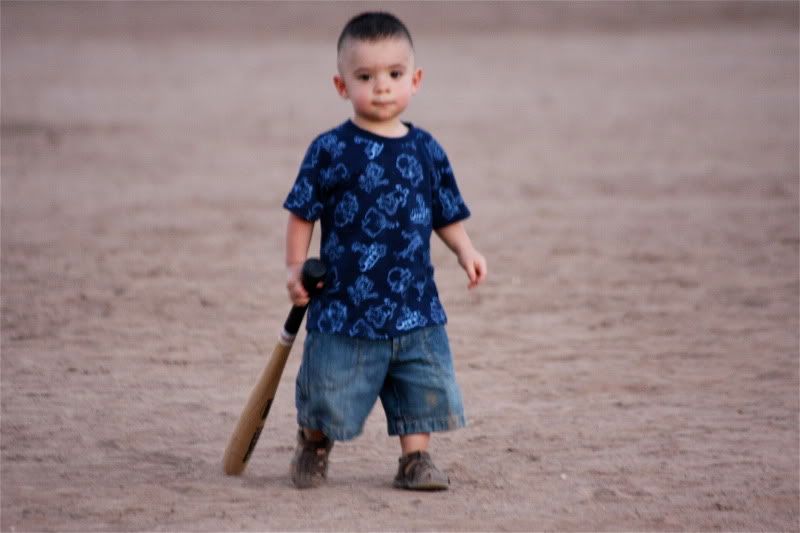 Then Arie caught sight of her Daddy and she followed him around for a while...
Then it was time to head home... cuz my babies were covered in dirt from head to toe!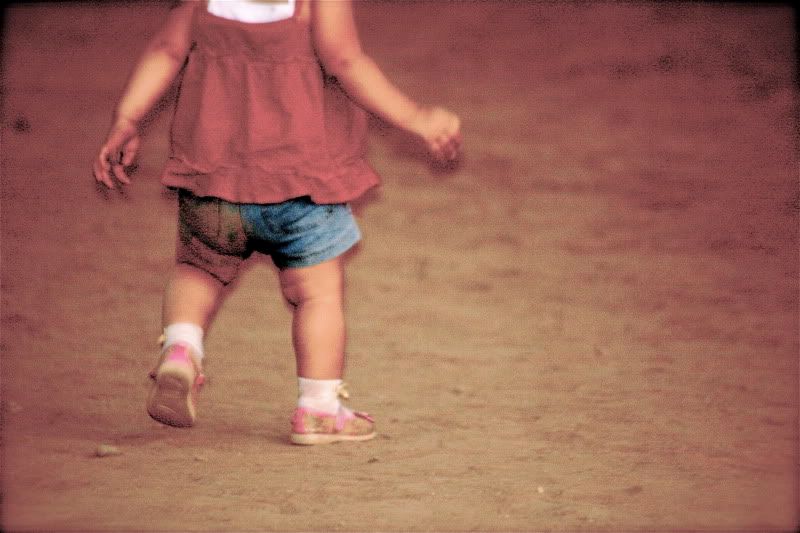 It was a nice night at the ballpark :)