Alayna was at the table having her after school snack when all of a sudden I hear her yelling, "Mommy, Come here hurry... You have GOT to see this!"
So I walk, not run, but just walk over and I find her in the corner of the kitchen where our water dispenser thingy is. And she's staring at the ground. So she pulls me closer and says, "Mommy we have rainbows in our house! They're so pretty! Who brought them here?!"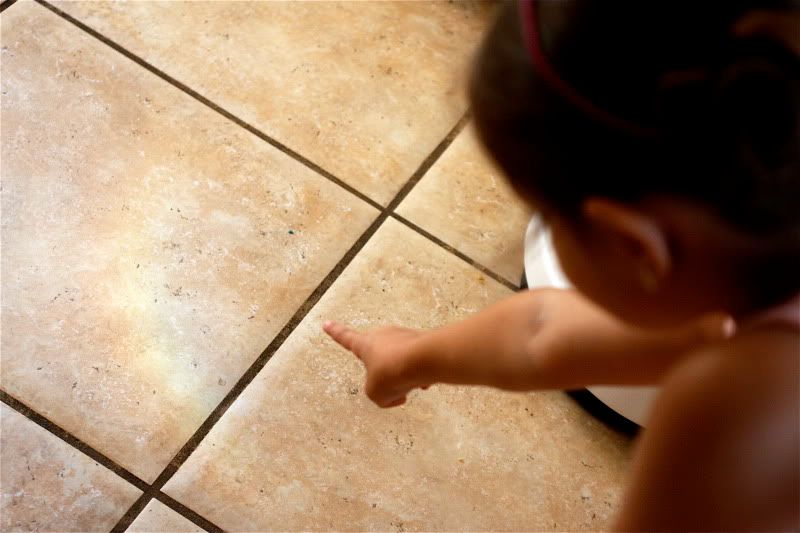 So I explain to her that when the sun's light reflects through the water it makes a rainbow. Of course she didn't understand. So I show her, because of the sunlight coming in through the window, the water in the water jug can make a rainbow. Then I show her that if I tap the water jug then the rainbow would move... because the reflection of the rainbow is coming from the water.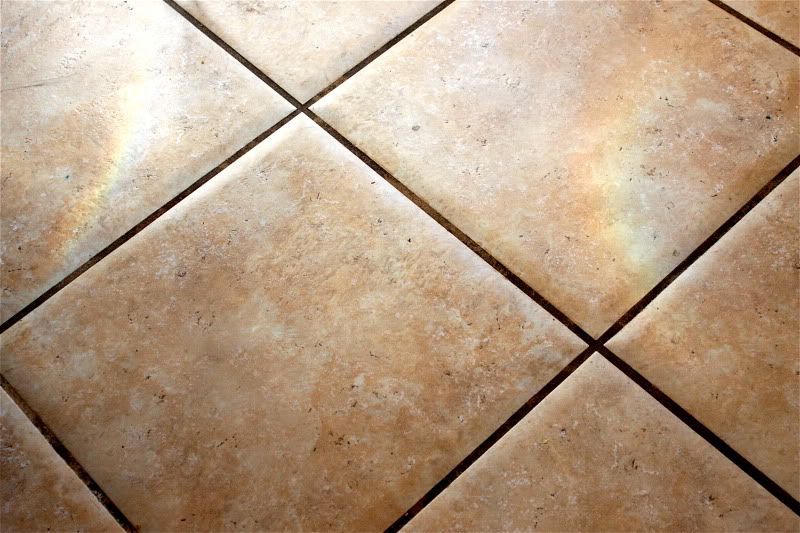 She was totally excited and amazed. She sat there for like 8-10 minutes just tapping the jug and watching the rainbow "dance" and once it stopped, she'd tap the jug again and start over.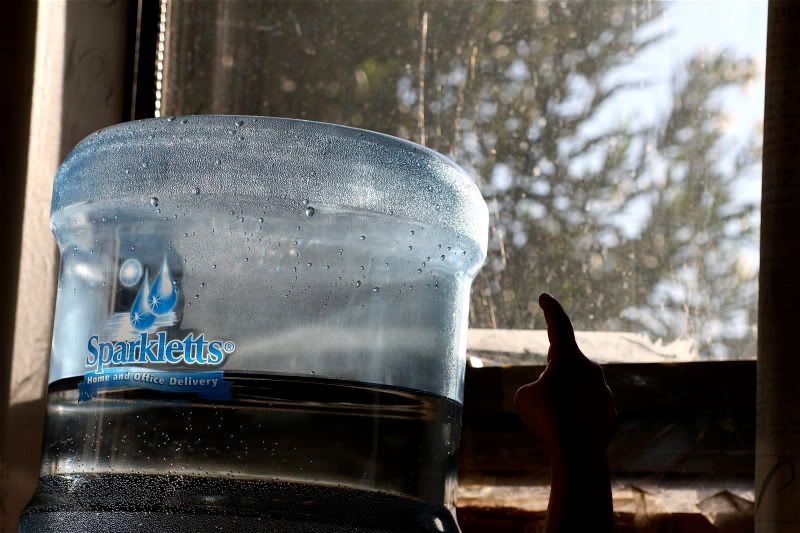 So funny!
Then all day long Arielle has had massive diarrhea. Doesn't sound nice right? Ah, motherhood. Well by the evening she ended up with a massive rash even though I would run her under bath water every time I changed her diaper (which was quite often might I add) instead of using wipes. It was horrible! So I kept latering her in diaper rash cream... which sucked because it didn't really do anything! Until I decided to start using A&D ointment instead. And she spent the whole night in a makeshift cloth diaper.
Yup we wrapped her in a recieving blanket and saftey pinned it. It was the only thing that made her feel better. And when I put her to bed all I did was put a regular diaper over the blanket for leakage. LOL
I am seriously considering cloth diapering the new baby. I've never looked into it nor do I know how it works but I know it's healthier. Plus it's better for the environment no? I'll looking into it maybe.