Our mornings lately are very typical. We wake up. Eat breakfast. Take Diego to school. Clean the kitchen. Get the girls ready for the day. Then it's up to us what we do. So today we went to my mother-in-law's house to visit. The girls love going there because she always has fun things for them to do... and ALL of their cousins are there. Since she babysits every kid in their family except ours... there is never a shortage of someone to play with there.
But low and behold... no one was there today. The boys were all at school. And the twins weren't there. So I took the girl out to the front yard to play for a while. The day was a bit rainy and cloudy, so even though it was humid, it was more bearable to be out there. And they were actually happy enough to look at my camera! Usually they try to ignore me... and they do a very good job at it too.
The girls played ring-around-the-rosy: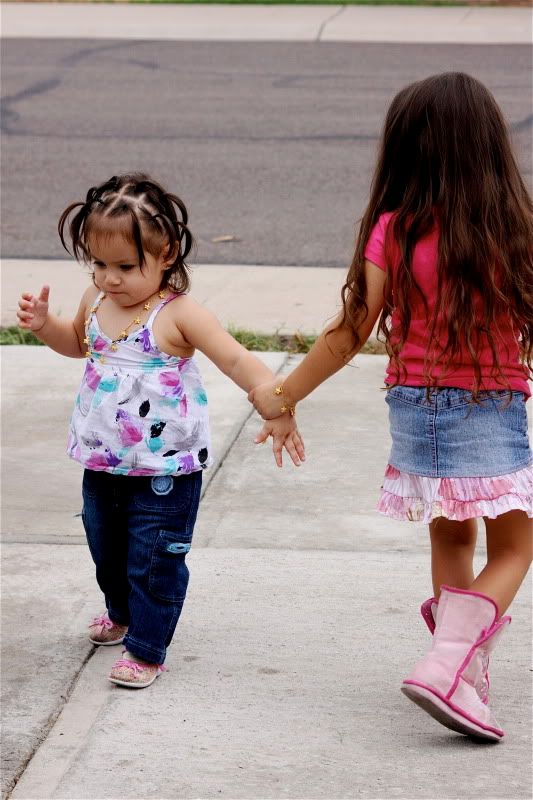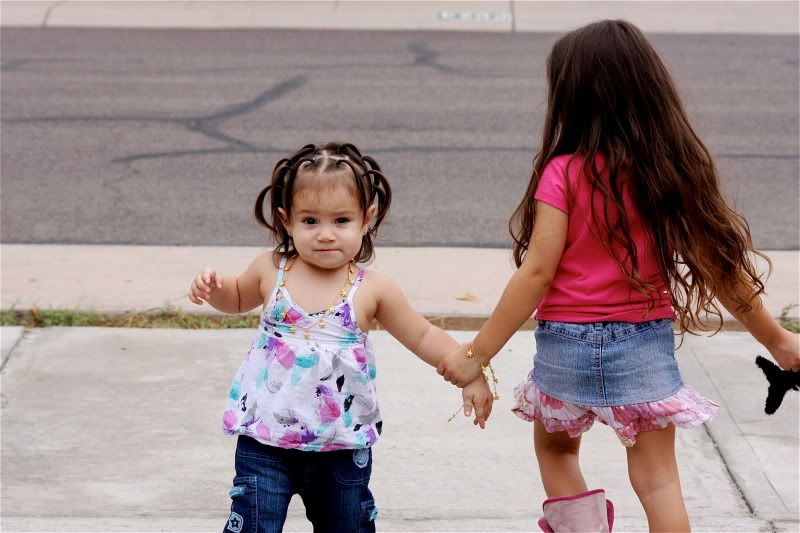 Which resulted in injury and ended that game really quick because Alayna is a Drama Queen!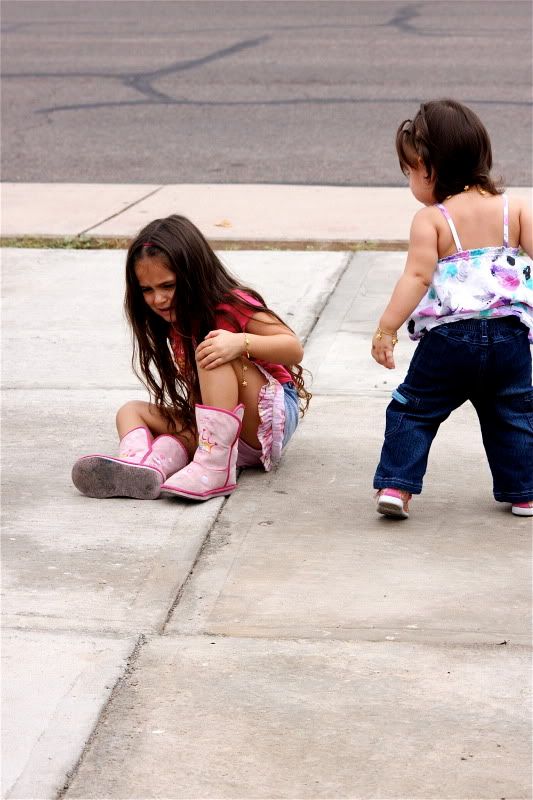 Oh and just FYI... Jr did Arielle's hair! Isn't he awesome?!
And later on that night after dinner I suggested to Jr we walk to the park with the kids and tire them out. He agreed so off we went. The kids had a blast. And Arielle was so funny to watch going up and down all by herself.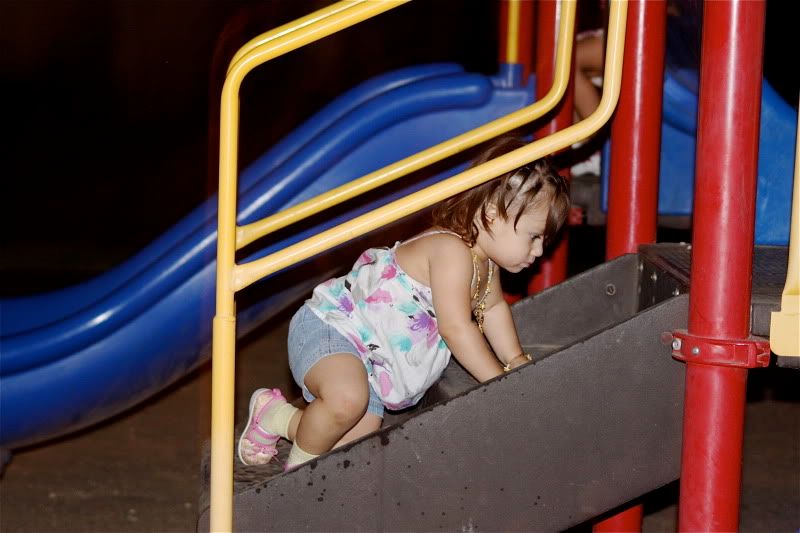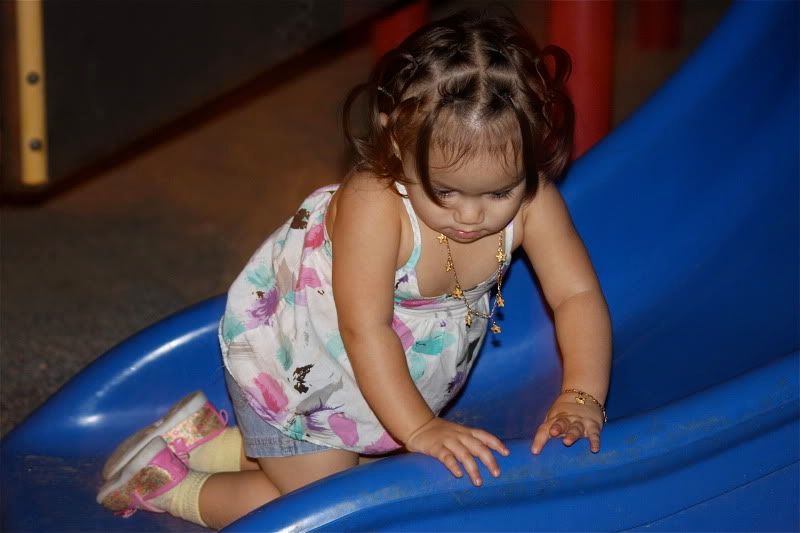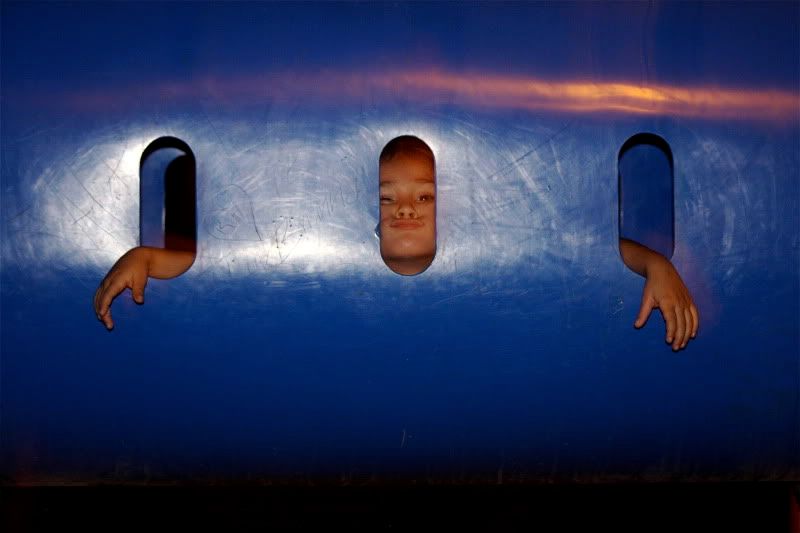 And of course injury number 2 of the day... Arielle fell face first while running and bit her top lip. Nothing serious though.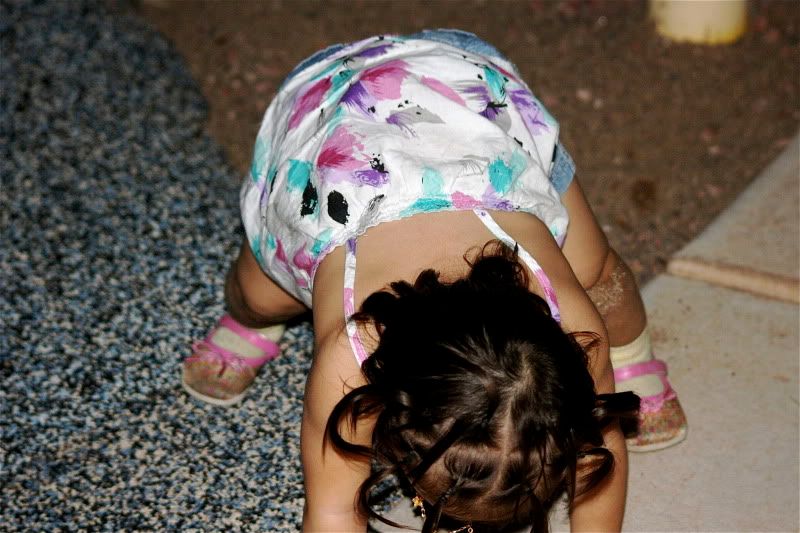 And then we went home... 3 tired kids... and 2 even more tired parents.