Jr's family decided that again today we'd get together to play a game. This time kickball. And this time more people showed up! It was fun. The kids love being outdoors and it's great to get them tired out on a Friday night so they go home, eat dinner, bathe, and go straight to bed with no complaints.
We had a long day today so when we got home Jr took care of everything for me... and I got to relax. But now it's time to sleep.
Here's some pics of our evening: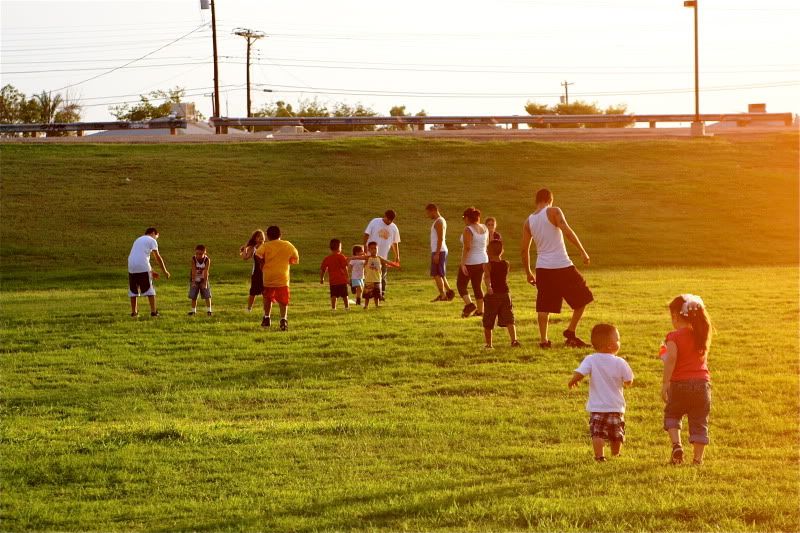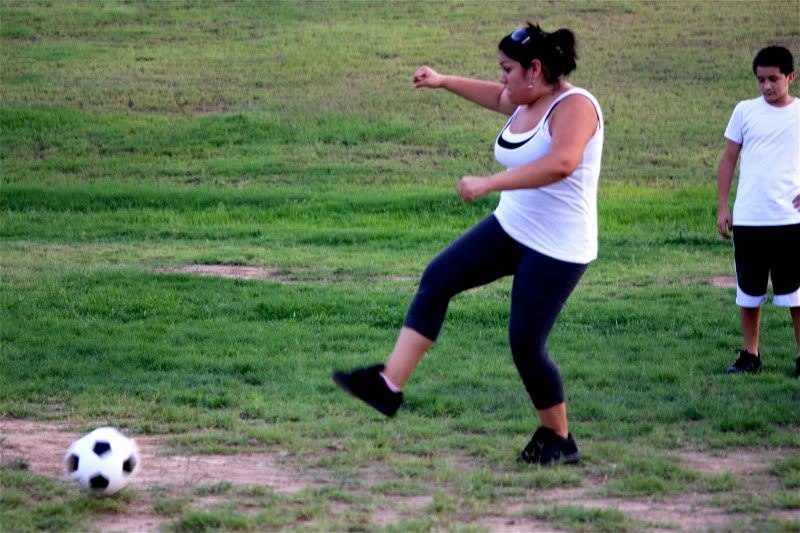 My Mermaid posing like usual... she's a willing subject sometimes.
Nichole was being a little bossy on the field and sending secret signals...
The babies were confined with snacks in their strollers... they didn't mind all too much this time.
Diego liked the game... but not as much as baseball
And Alayna actually had fun playing this game instead of baseball.
She dressed herself and who am I to ruin her fashion sense?
She's wearing her brother's socks and her little sister's shorts...
Giving me a thumbs up from first base!
Then Jr's cousin tried to get her out by making her touch the ball as Jr is telling her "No don't touch it okay!" (Our rules are we can't tag the kids out)
And towards the end of the night... Jr got a "homerun" when he kicked the ball waaaaaay far out... sending my brother-in-law out to retrieve it.
Good Job Daddy!