So the much anticipated recital was a success! Alayna was adorable on the stage as predicted. Stage fright was non-existent as she stood up there and strutted her little stuff. She has a group of 19 adoring fans to cheer her on in the 2nd and 3rd rows.
The whole show which lasted about 45 minutes was actually too cute! But without further ado here's Miss Alayna Danae doing "All Shook Up"
(Layna is the one on the left just in case you're wondering...)
After the show everyone waited for Layna while I went backstage to get her and when she say her big crowd of fans she was so excited! She couldn't believe all the people that were there to see her.
Her Nana, Brother, and 3 cousins Noe, Anthony, and Ducky were first in line with flowers and hugs!
Here's the ballerina...err tapper... with her adoring fans!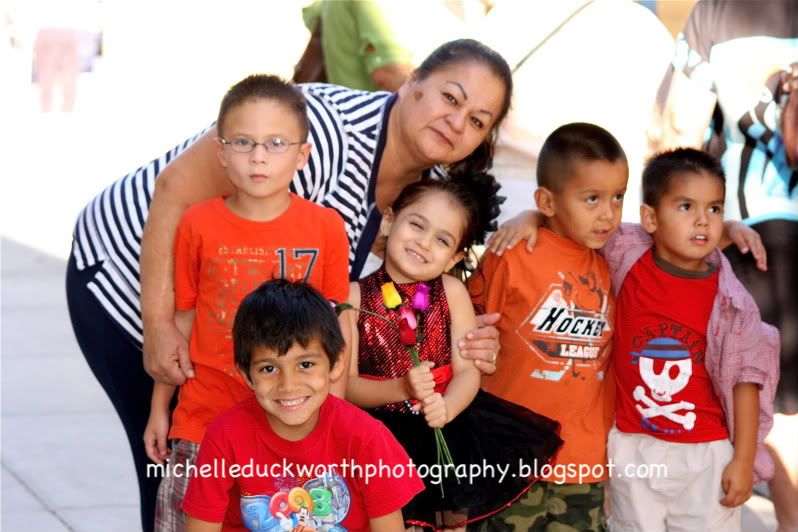 Then it was NINA time! She loves her Nina...
And proud Daddy & Mommy with out tiny dancer
Brother also needed in on the action... he was feeling a little left out.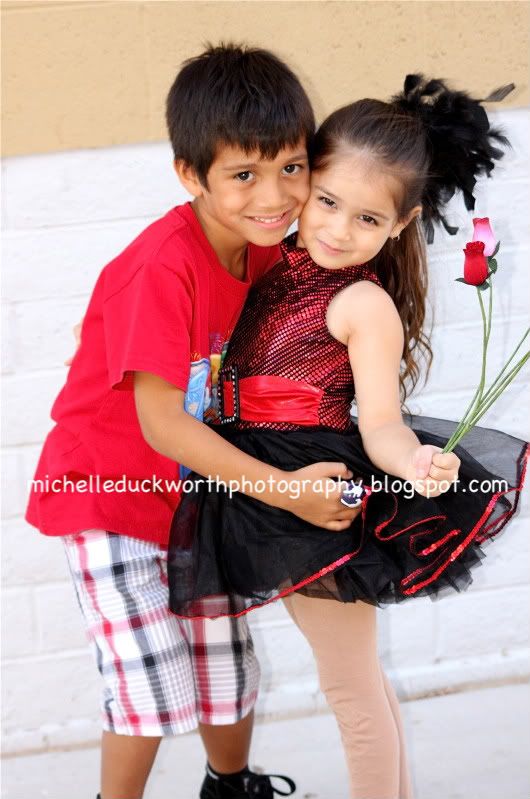 Some Melo cousins: Tallynna, Diego, Alayna, Ducky, Brianna
Then she happy to model for me for a little while... what a princess!
I am so happy that she got a chance to do this. For sure we will continue this when finances permit as long as she wants to. Just look at how happy it makes her... and how happy it makes everyone around her.
Alayna is a natural star!