My friend Jessica and I took our kids the park yesterday to have a picnic. After having lunch... and Gustavo feeding his to the birds... the kids ran in the grass for a while. And it was a little warm but cloudy so we didn't have to deal with the sun beating down on us.
But it quickly turned into a photoshoot for me...
Diego:
Alayna:
Arielle was NOT amused with Alayna and her continuous posing:
But she kept watching her regardless:
Then Gustavo even joined in on the fun... and he LOVED posing then running to me to show him the picture:
And finally Jessica joined in on the fun...
And after that we drove to my mother-in-law's house so all the kids could play together.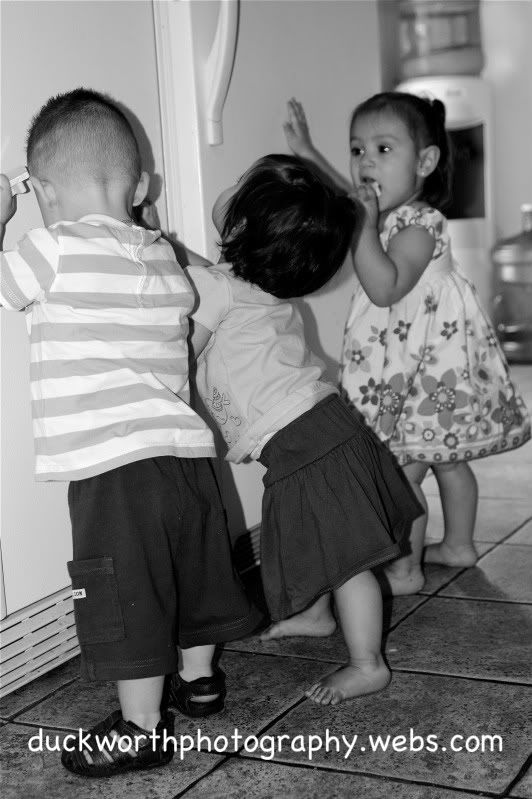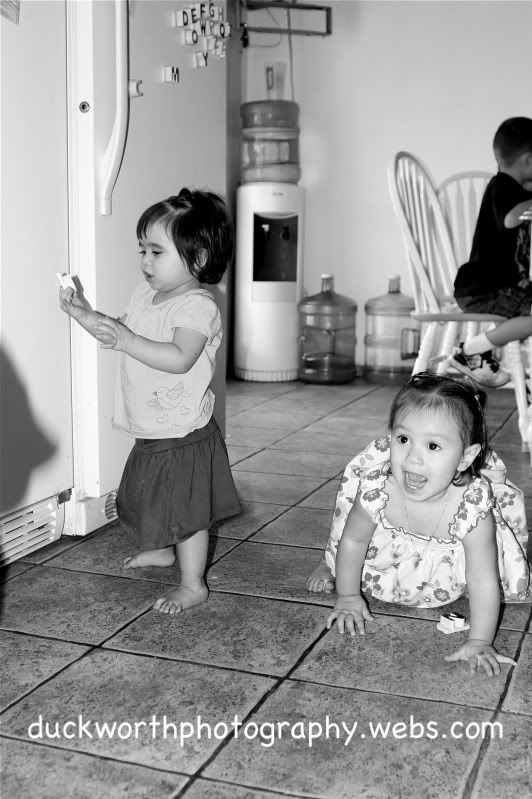 This is my nephew Luis:
After we went home I caught Alayna and Arielle playing through the sliding door... Alayna was "helping" my Dad with the pool and Arielle really wanted to go out there! (sorry our door is dirty... we had a Luau the other day)
Then the girls got ready for bed (Diego went to spend the night with his cousin) and they LOVED modeling their pj's: