I looooove Westgate... and my Dad invited me to go see the motorcylces on their bike night. I was so pleased he wanted me company, and I love me some Harleys so I was happy to go along... well me and Diego of course. Come to find out he was just USING me for my photographer/camera abilities... haha! He didn't really have to twist my arm too hard to get me to snap some pictures of the bikes though.
It was a bit humid but definitely a nice night. There were so many bikes there. It made me wish my Dad's bike was up and going so we could have rode there. I totally miss riding that thing. It's awesome. Oh and Diego had a blast looking at the bikes too. He's been interested in motorcycles before he could even walk and talk. Some of his first words were "Grampa... Mmm" instead of vroom. My Daddy's bike was the "Mmm". He would even cry his head off if my Dad didn't let him sit on the bike. He even got a ride or two before he even reached the age of 2! Shh... don't tell no one.
Here's some of my favorite pictures that I took:
This little old man turned 88 today and this is his daily rider... yup still rides it as his main mode of transportation. Can you believe that?!
These were Diego's favorites because they have his two favorite things... Skulls and Superheros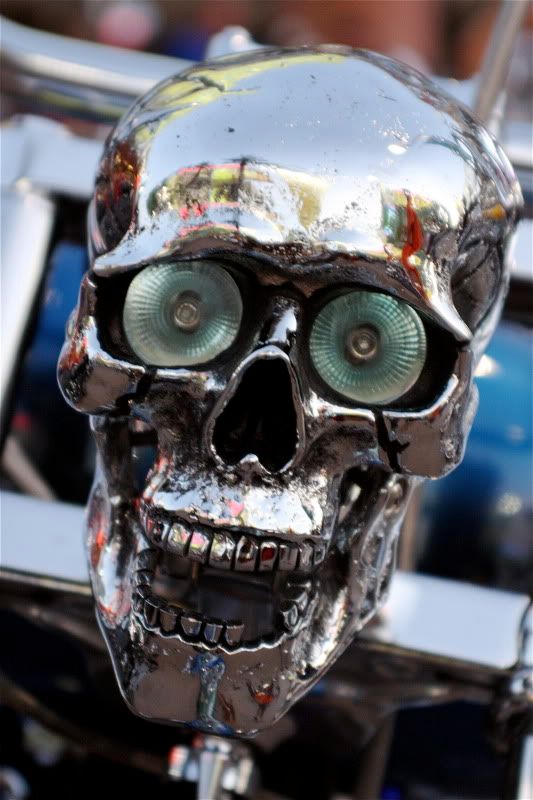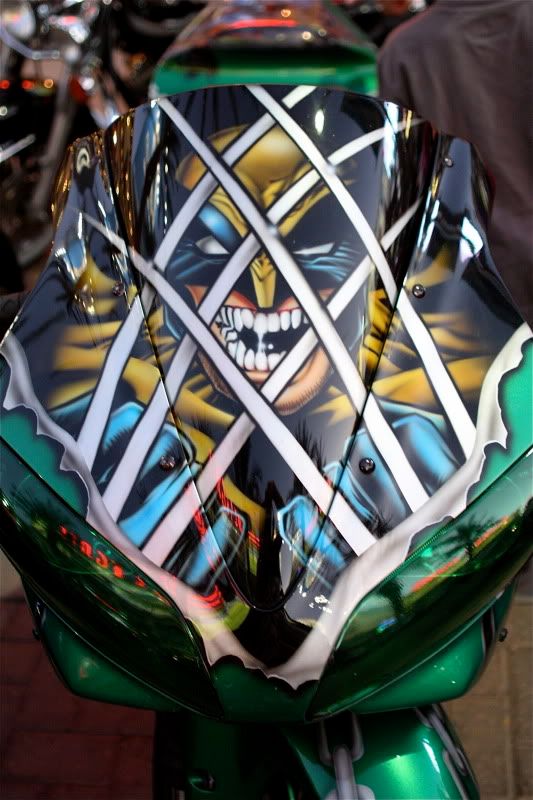 I loved this paint job... picture doesn't do it justice!
And westgate is beautiful at night... so we posed for pictures!
Then my friend Louie showed up and we talked to him for a while.
And I took pictures of his bike
Yup that's me in the skull!
And Diego sat on his bike modeling it for everyone to see...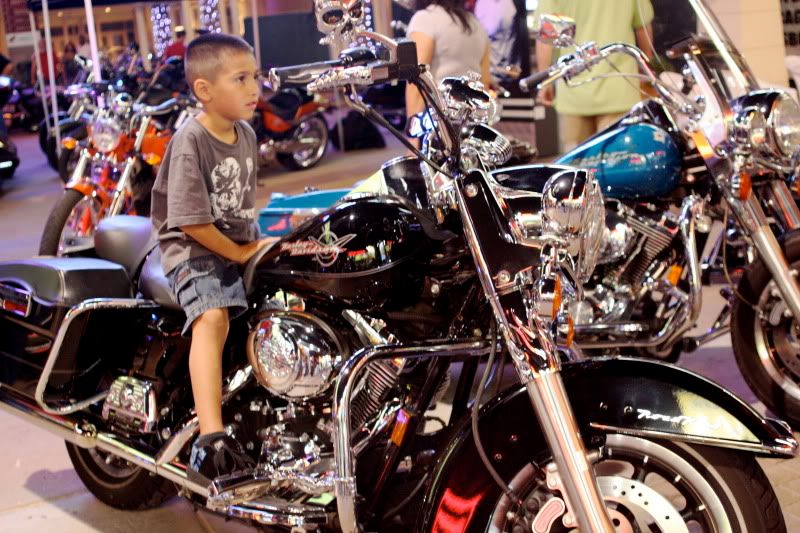 Great company, Great bikes = Great Night!