Yesterday we went out to celebrate Nichole & Loyiel's 22nd birthdays at Saddle Ranch in Westgate. Wednesday was Loyiel's birthday, Thursday was Nichole's birthday and also their wedding anniversary, AND Nichole finished college that day too. (Although her actual graduation isn't for another couple of months)

I hadn't been there before so I was pretty excited. Not only that, we rarely go out... I haven't drank in about 2 years... yeah we don't get out much. So I was looking forward to it. AND Jr was actually excited about going too! JR hates club/bars/public places in general. He's always a party pooper. But we had a really good time! With our designated drivers in place... we were off!
But not before we took a bunch of pictures... of course it's hard to get everyone in the group to take a picture... so here's some of us.
(L to R: Me, my sister-in-law Jen, sister Nichole, brother-in-law Loyiel, cousin-in-law Sindi, and my aunt Kika)
And me and my honey
Me and Nichole the Birthday Girl
Me and Loyiel the Birthday Boy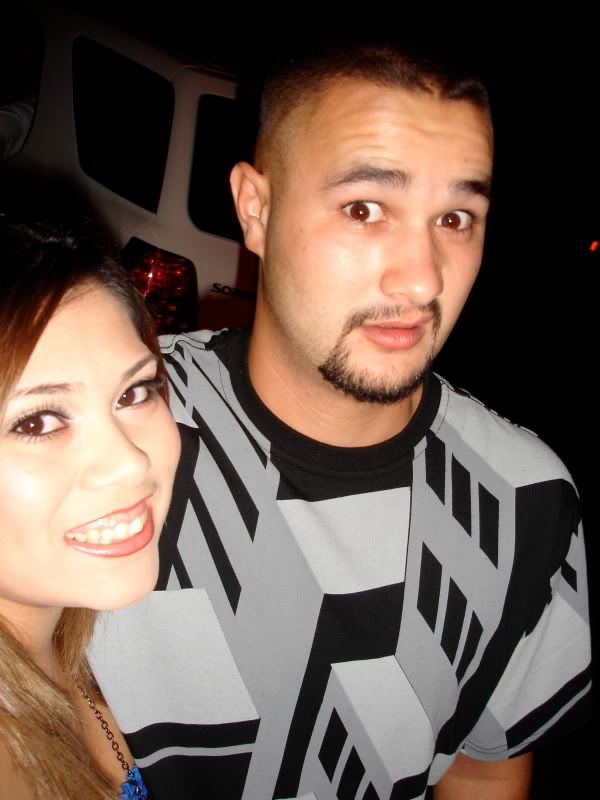 Soon as we go there we ate... cuz I was hungry!
But then my husband bought me a drink...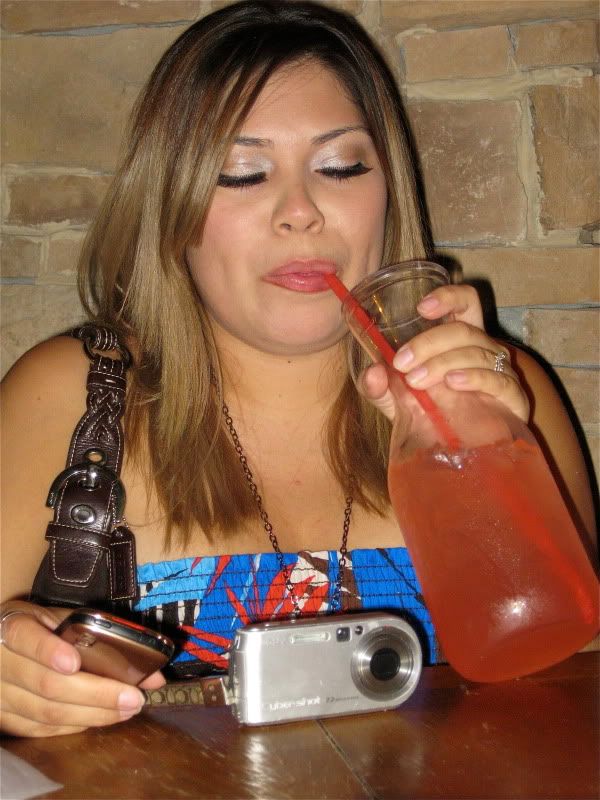 And got himself one too.
Both my husband and I rarely drink.
And after a while everyone was having tons of fun!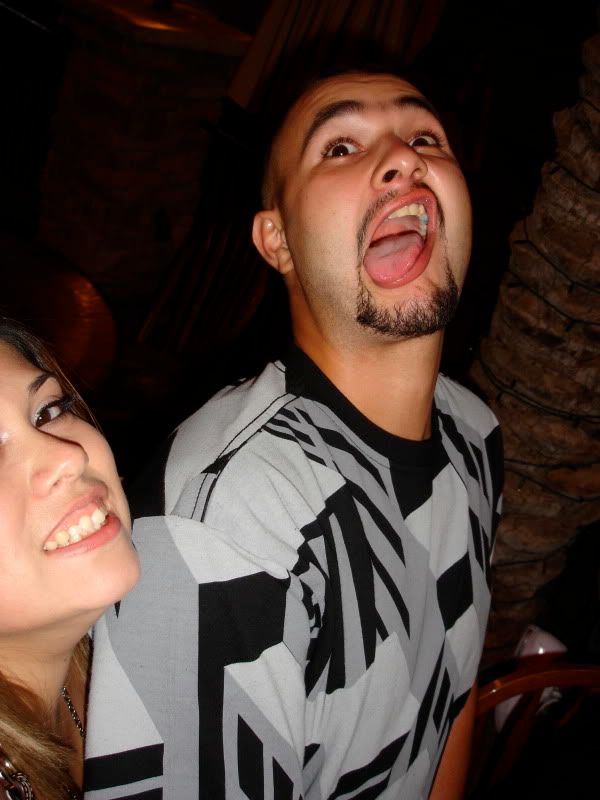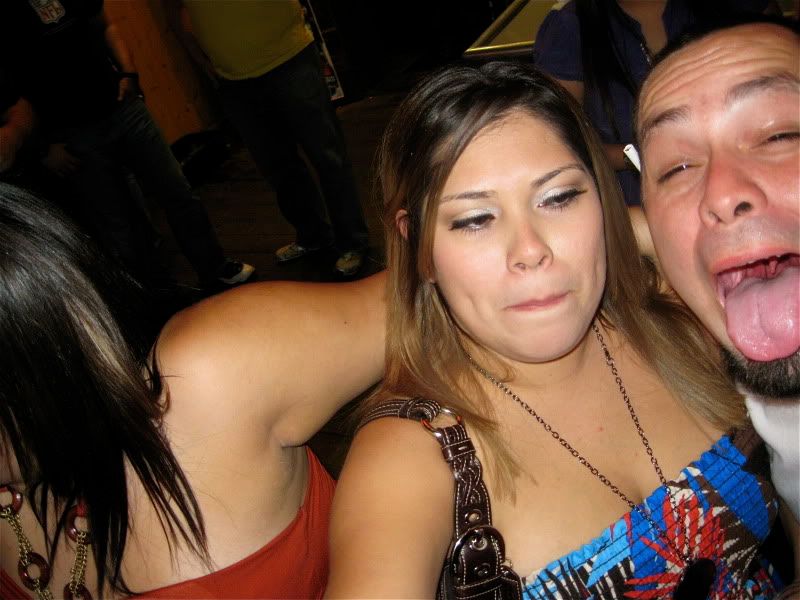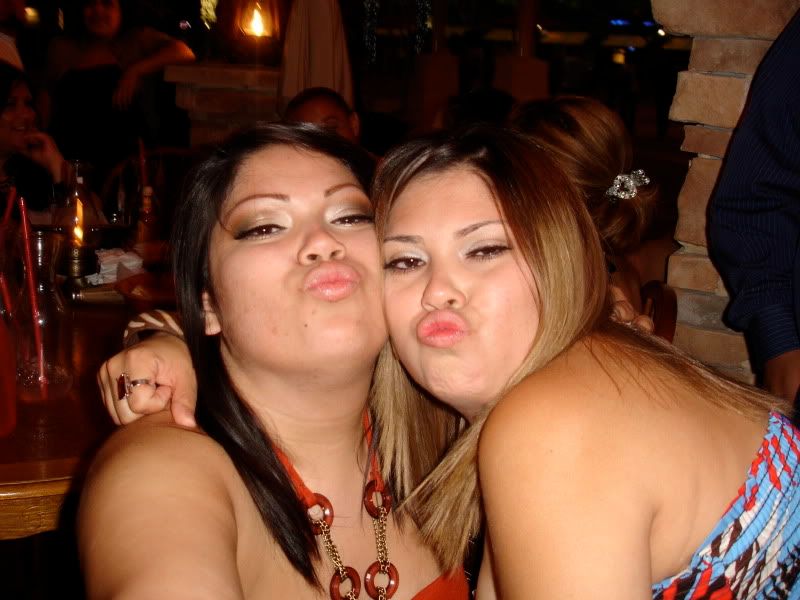 But after a while we started looking like this: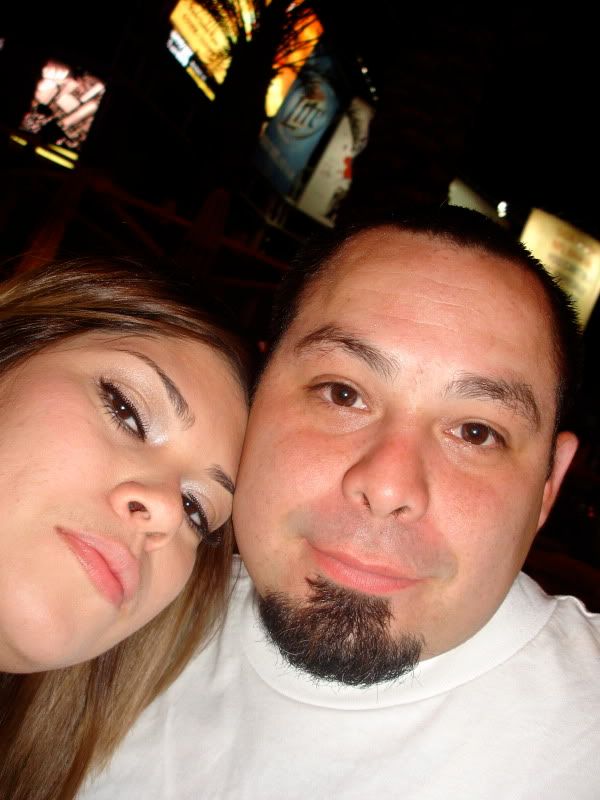 (Me and my cousin Chris"
And suddenly I went to the bathroom and my mother-in-law said my husband was too drunk to stay and I should take him home. So we did just that... but not before I stood him up against a sign that said "love" cuz after all he is my LOVE!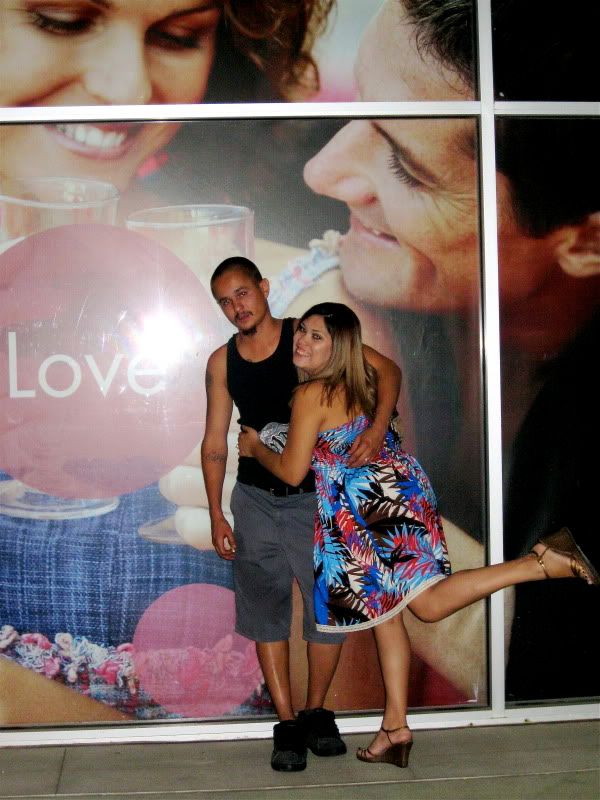 *I've been trying for 2 days now to upload the videos for this post and have had NO luck... blogger hates me. I'll keep trying!*