Let me start by saying... I am a spectacular dresser and dancer. This I already know.
The other night my Daddy and my Tia Chely (who is visiting from California) were singing some karaoke in the dining room. I was across from them in the computer room enjoying the sweet music I was hearing. I was even singing along and jamming out while I edited my pictures. It was like being in a concert and I had front row seats.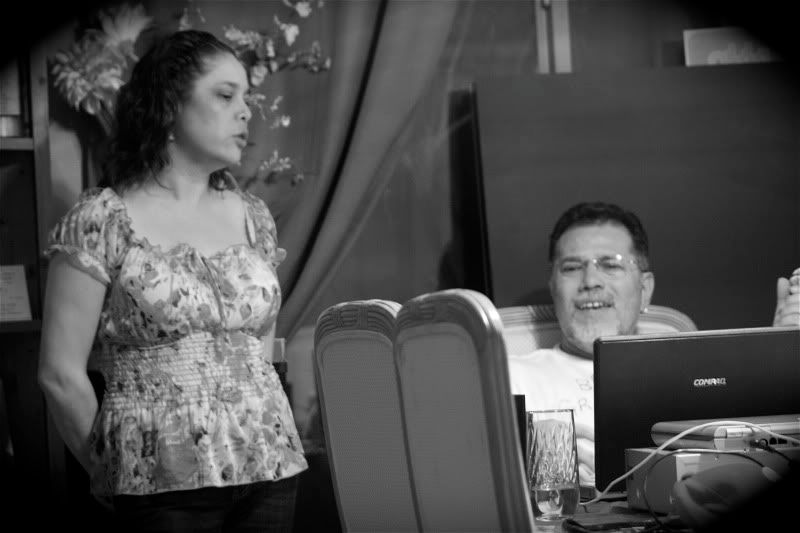 Then all of a sudden, it started. This melody that made me wanna jump up out of my seat and dance. The kind of song that put my body in a trance and I had no control of my appendages.
And this occurred:
Those singers weren't too impressed with my moves... or my dress style. I thought I did a pretty snazzy job! I don't know what they were talking about... cuz I look at it and I did GREAT!
I am now thinking of pursuing a dancing career... So You Think You Can Dance... here I come!
Bwahaha!